12 Fun Things to do in Cape Cod During the Off-Season
The over 500 miles of pristine beaches that line the shores of Cape Cod, a peninsula that extends from southeastern Massachusetts and curls into the Atlantic Ocean, beckon thousands of families during the summer. But my favorite time to visit this scenic stretch of land is during the shoulder seasons, when there are still plenty of things to do on Cape Cod.
In the fall, the water can still be warm enough for swimming; and in spring, the colorful flowers fight off the doldrums that accompany the long New England winters. But the real reason I love Cape Cod in the off-season is that you don't need to sit in traffic jams to cross the bridges onto the Cape, you can find a parking spot in the quaint towns like Chatham and Provincetown, and you can find your own slice of solitude on the beaches.
We have visited Cape Cod in September, October, and May, (in addition to many summer trips of course) and we have loved them all. There are many cute Cape Cod towns to explore and outdoor adventures to enjoy. Here are our favorite things to do on Cape Cod in the off-season, and there are even more things to do in the summer too!
Things to do in Cape Cod (in the Off Season)
Every time I drive up to Provincetown at the tip of Cape Cod, I'm fascinated by the miles of wild dunes that continue to change the shape of the Cape with the shifting of the sands. However, unless you own one of the few remaining houses in this protected area, or you are willing to risk getting lost while hiking through the sea of dunes, the only way to see this part of the Cape is with a licensed dune tour company.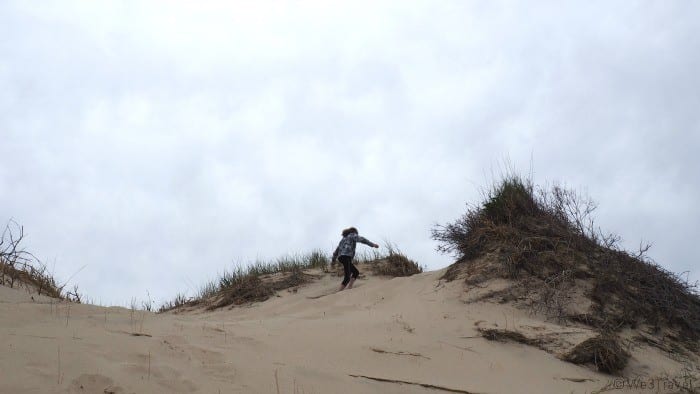 We booked a tour with Art's Dune Tours, which has been operating tours in this area since 1946. Our own tour guide grew up playing on these dunes and was able to give us a real sense of how the landscape has changed over the years and how the vegetation is now returning to this area that had been stripped of trees through development.
Their comfortable Suburbans stick to a trail across the dunes, passing by the old artists' dune shacks and catching glimpses of the National Seashore. However, you do get a chance to get out and climb on some of the dunes, looking across the wavy landscape of sand hills to the ocean beyond. Art's Dune Tours offers a variety of tours, including sunset tours, dinner tours, and lighthouse tours, and start at $29 for adults and $18 for children on their standard one hour tour.
Cape Cod National Seashore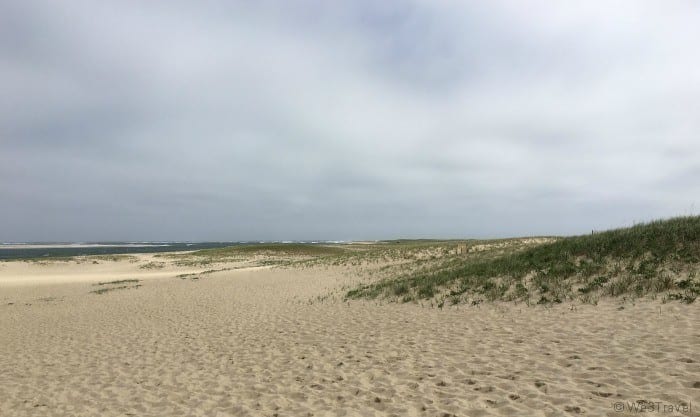 Even if you aren't swimming, you can still enjoy a visit to the Cape Cod National Seashore. There are walking and biking trails, educational visitor's centers, miles of beaches, and six lighthouses, two of which you can tour. Even when it is chilly, I love to walk along the soft sand beaches.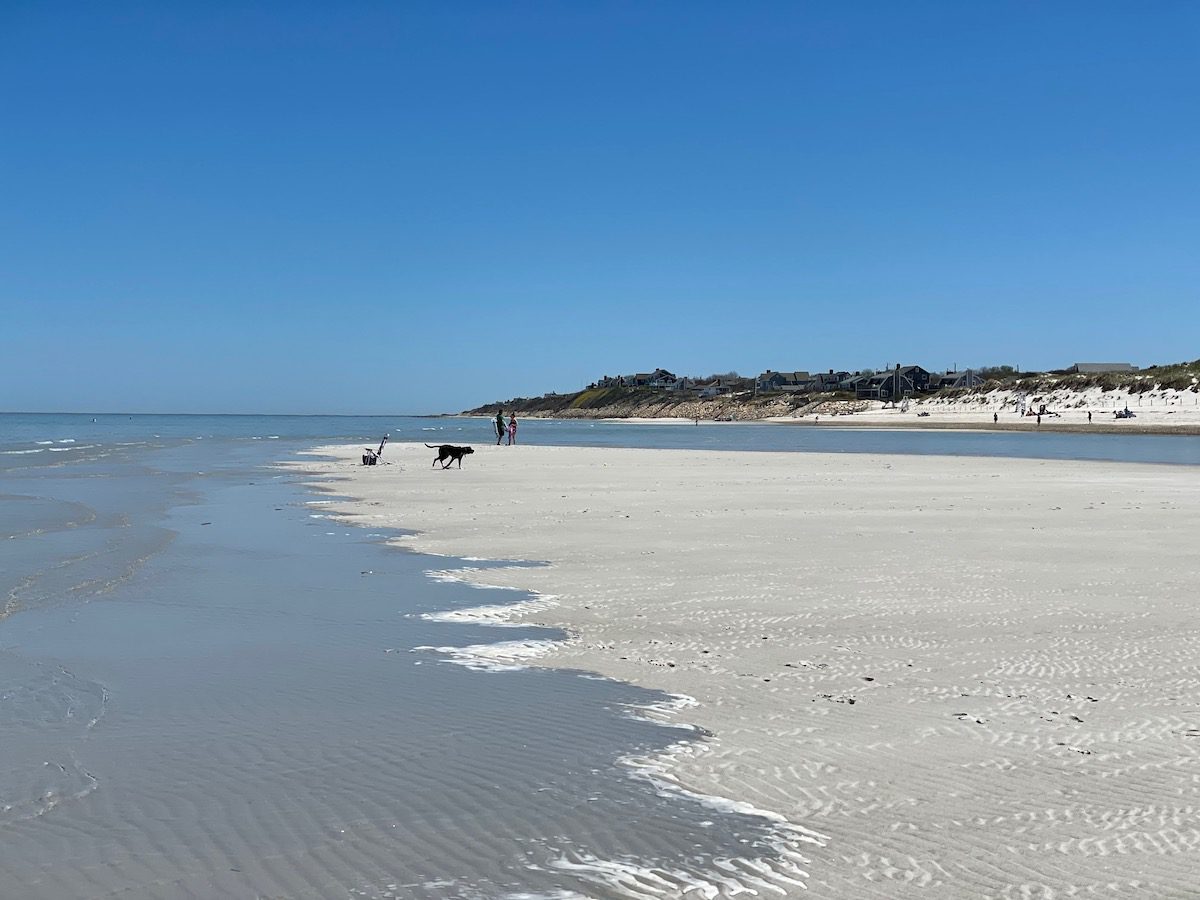 Some of my other favorite beaches on Cape Cod are Mayflower Beach and Chapin Memorial Beach in Dennis, Skaket Beach and Nauset Beach in Orleans, Craigville Beach in Barnstable, and Old Silver Beach in Falmouth.
Bike Trails
In addition to the bike trails within the National Seashore, the Cape Cod Rail Trail offers 22 miles of trails as it winds from Dennis to Wellfleet. Further west, the 11-mile Shining Sea bikeway in Falmouth and the Cape Cod Canal Path offer other biking options that are great for families.
When I stayed at AutoCamp Cape Cod, which is right off the Shining Sea bikeway, I was able to bike down to Woods Hole for lunch and back. There are numerous places to rent bikes, including Brewster Bike, located right on the Cape Cod Rail Trail.
Watch the sunset
Even if it isn't beach weather, there are still some amazing spots to watch the sunset on Cape Cod. One of my favorites is Skaket Beach in Orleans, but you can also enjoy the sunset at Old Silver Beach, Provincetown, Wellfleet beaches and many other spots along the coast.
Wellfleet Bay Wildlife Sanctuary
For families that love animals and nature, the Wellfleet Bay Wildlife Sanctuary is a perfect outing. They offer five miles of walking trails through woodlands, salt marshes and beaches. They also offer marine life cruises, Nauset Marsh cruises and kayaking trips if you want to get out onto the water.
Woods Hole Aquarium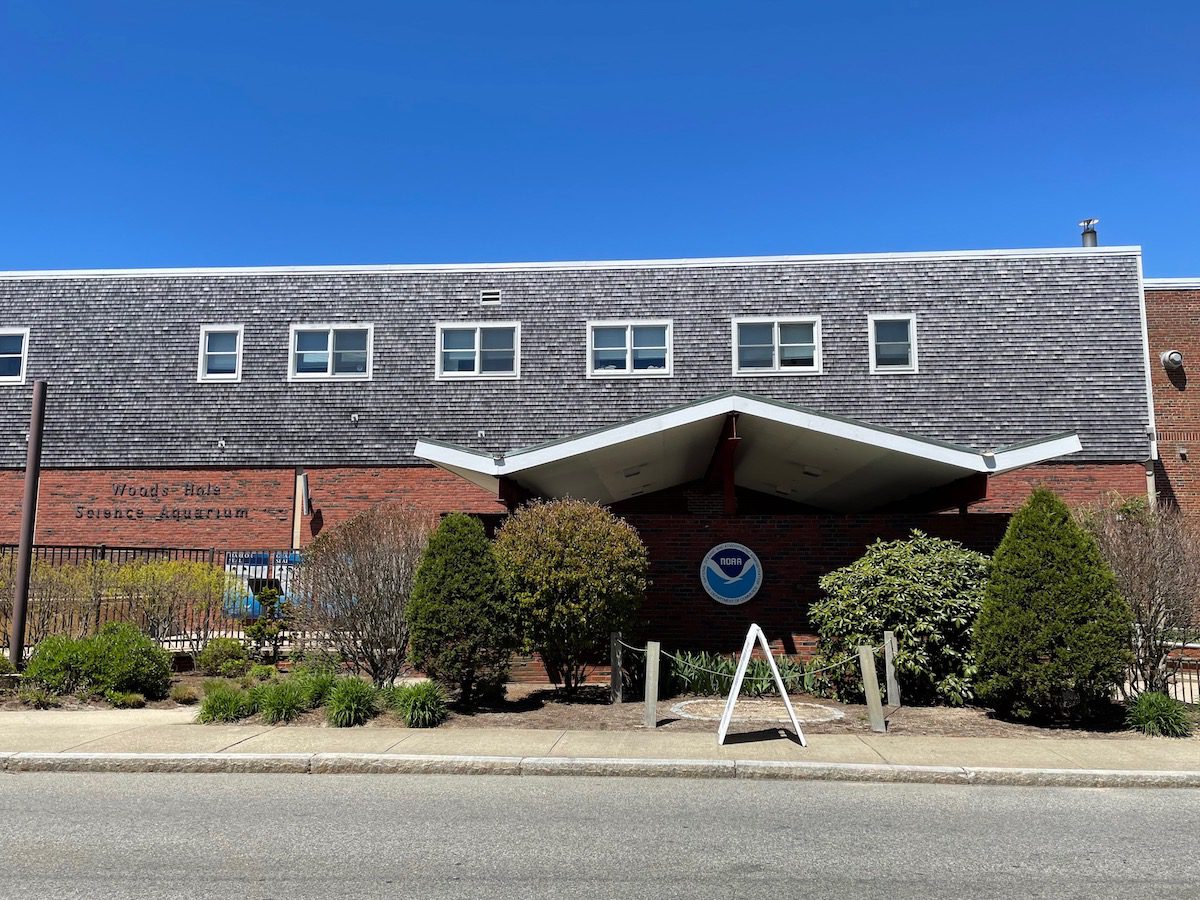 The Woods Hole Science Aquarium was established in 1885, making it the country's oldest public aquarium. Woods Hole is one of the premier locations for marine biology study at the National Oceanic and Atmospheric Administration. This small aquarium has both an outdoor seal enclosure and an indoor aquarium.
Altogether there are approximately 140 species of marine animals on display, all of which are found in Northeast and Mid-Atlantic U.S. waters. The Aquarium is designed for self-guided tours of the main exhibits and a behind-the-scenes look at Aquarium operations.
Also open February through December is the Cape Cod Museum of Natural History in the mid-Cape town of Brewster. They offer an aquarium, tide pool, beehives, marine and bird displays, and trails by the bay through wildflower gardens, woodlands and salt marshes.
Whale Watching
From mid-April through late October, you can take whale watching cruises from both Hyannis Whale Watcher Cruises from Barnstable, or Dolphin Fleet Whale Watch from Provincetown.
Visit Lighthouses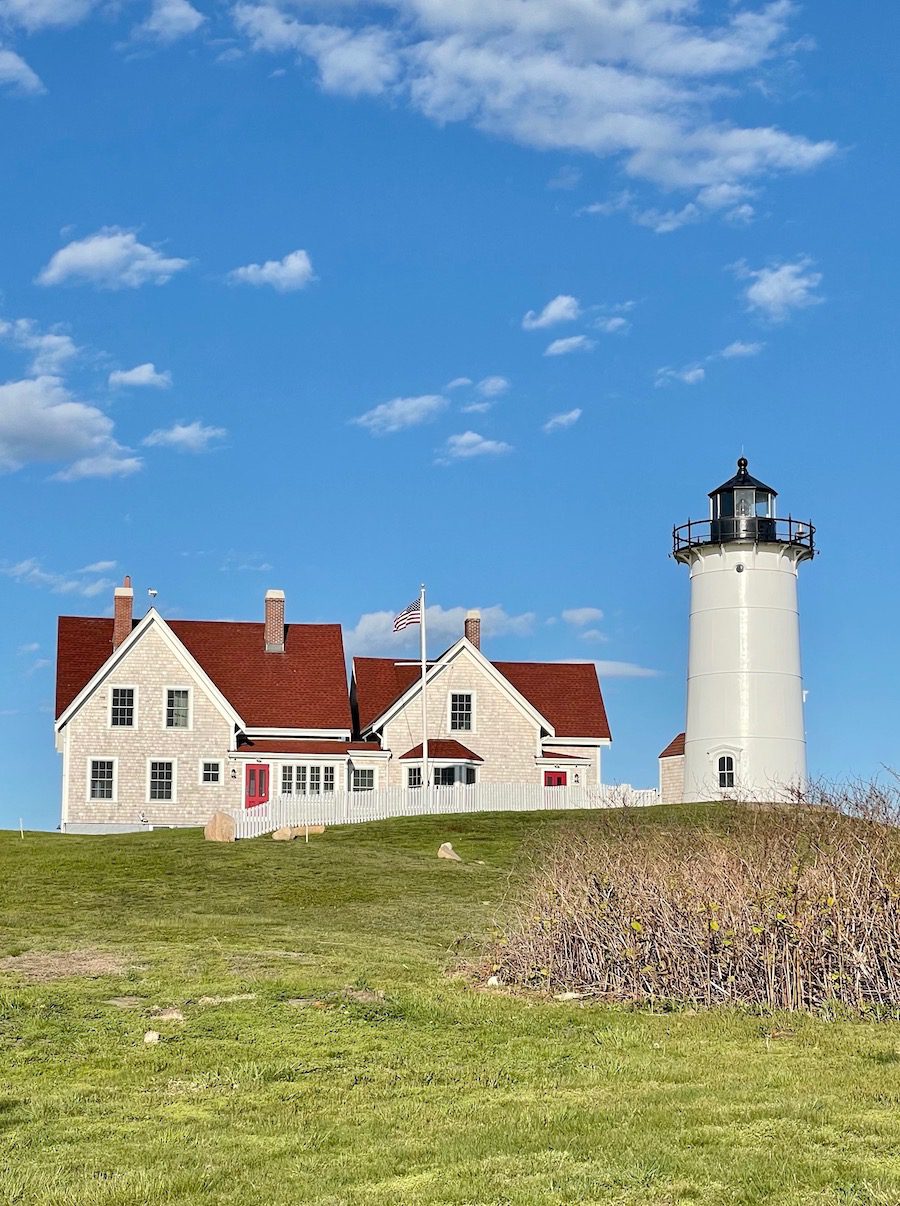 From Nobska Light in Woods Hole to Race Point Light in Provincetown, there are 14 lighthouses to visit on Cape Cod. Each is a bit different but all are picturesque and make a nice photo reminder of your time on Cape Cod.
Shopping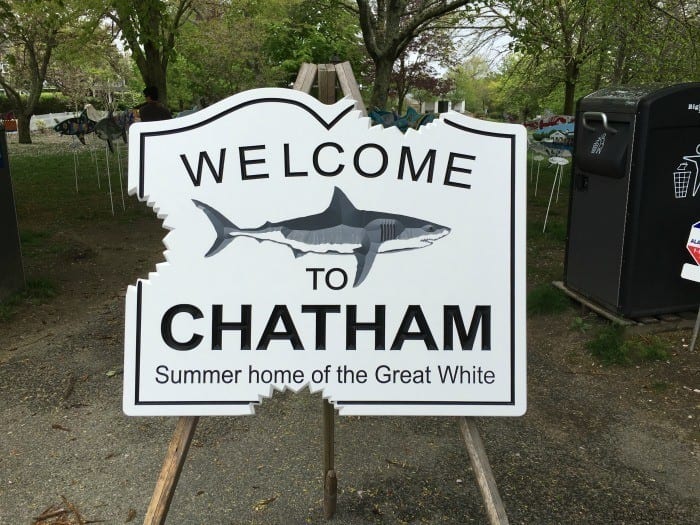 My two favorite towns for walking around and doing some shopping are Chatham and Provincetown. In Chatham, I also like to head out to the fish market to watch the seals that usually show up for a free meal. When we stayed at the Wequassett, they took us out in the resort boat to look for seals and it was even more fun to see them from the water.
Cape Cod Central Railroad
Train enthusiasts will enjoy a ride on the Cape Cod Central Railroad, and smaller children will be enthralled with the holiday Polar Express train that runs from mid-November through December 23rd. But even in the shoulder seasons from May through October, you can enjoy coastal excursion trains and dinner trains (must be at least 12 years old.)
Where to Stay on Cape Cod
Note: This post contains affiliate links. If you click a link and make a purchase, I may receive a small commission. All opinions are my own.
Wequassett Resort and Golf Club
Note: My stays at the Wequassett Resort and the Cape Codder Resort were hosted. All opinions are my own.
If you are looking for five-star luxury on the Cape, look no further than the Wequassett Resort and Golf Club near Chatham. Open April through November, the Wequassett offers suites and cottages that offer the perfect blend of luxury and seaside charm.
The resort welcomes families with open arms, with a Kid's Club, a special children's pirate pool, tennis lessons, swim lessons, game nights, and other special events. The Wequassett has a family pool and separate adults-only pool, as well as a small beachfront and private boat shuttles to the Cape Cod National Seashore.
The Cape Codder Resort
If you are looking for a mid-Cape, family-friendly option, the Cape Codder Resort offers an indoor water park for four season fun. They also offer family suites and residences, along with family programming during the summer and school breaks.
Sea Crest Beach Hotel
If you don't want to head too far out onto the Cape, but still want that beautiful Cape Cod experience, the Sea Crest Beach Hotel is great for families. They offer indoor and outdoor pools, a game room, casual family dining options, and spacious rooms.
Auto Camp Cape Cod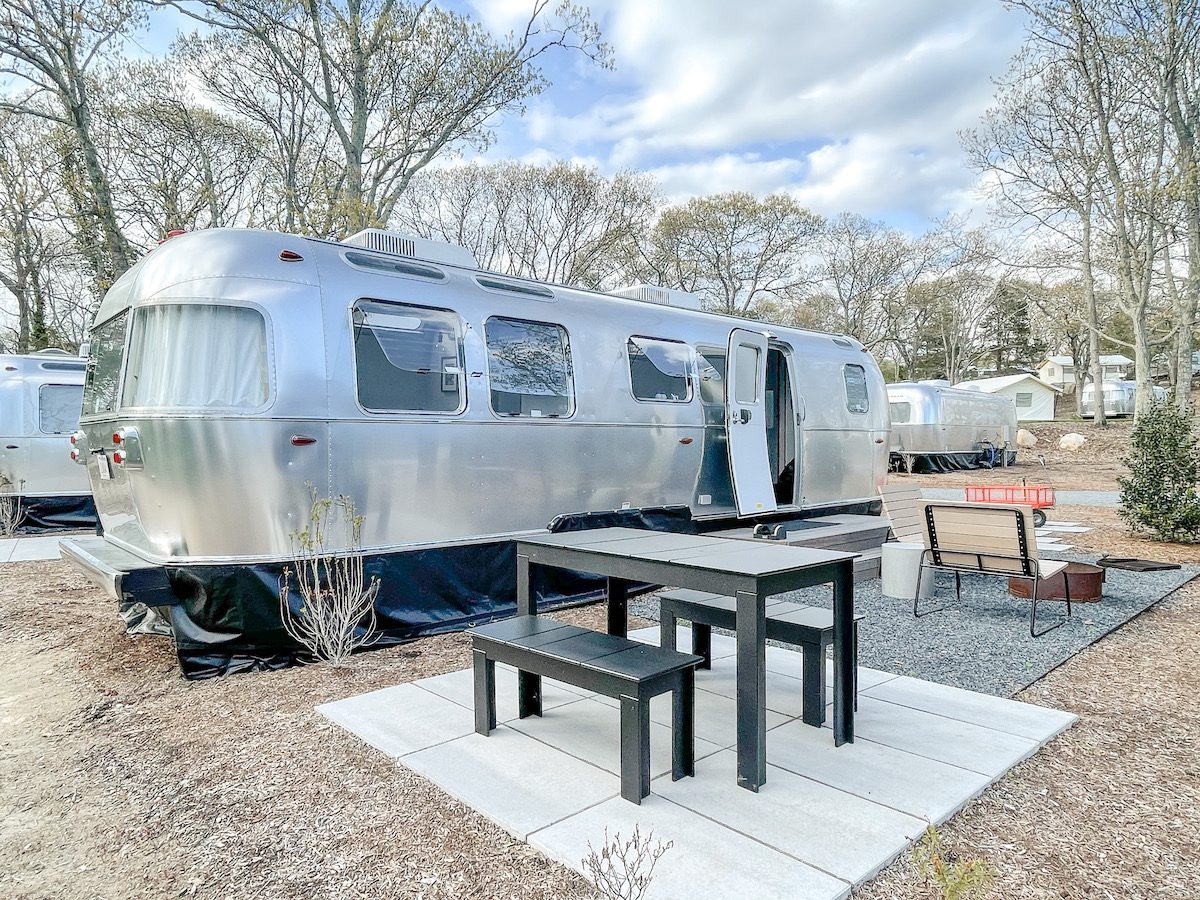 For something entirely different, a fun choice for couples or families with very young kids would be a glamping stay in a retro Airstream trailer at Auto Camp Cape Cod. The trailers are fully-equipped with bathrooms, kitchens, AC, heat, and even a Bluetooth-enabled sound system.
The camp is right off the Shining Sea Bikeway and close to the beach. The stunning lodge is a beautiful spot to hang out or join one of the daily activities such as yoga. Each trailer also has a firepit and picnic table. On property there are also tiny houses and glamping tents. Read my full review for more info.
PIN THIS FOR LATER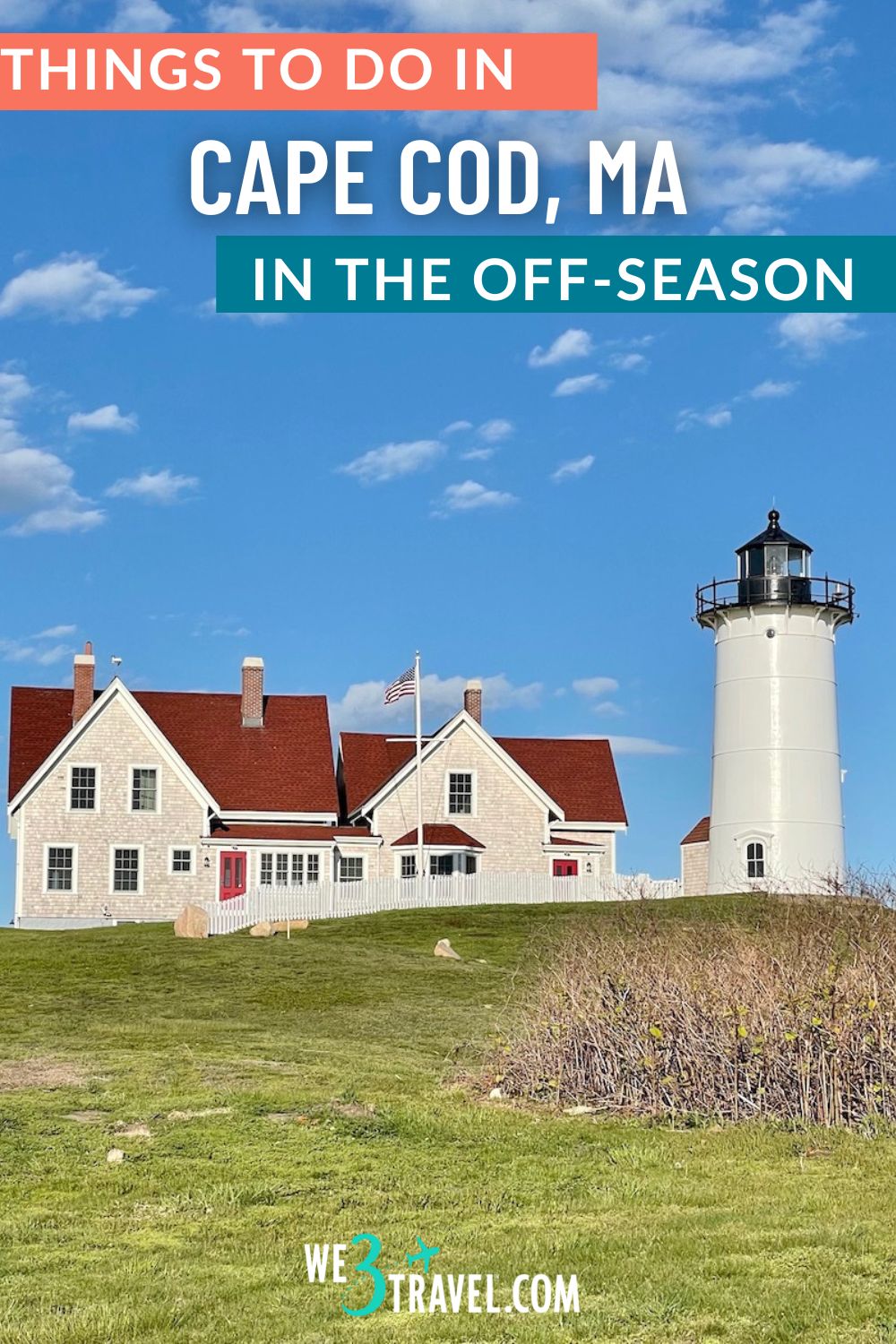 The post 12 Fun Things to do in Cape Cod During the Off-Season appeared first on We3Travel.