15 Quick, Easy Hairstyles for Moms Who Don't Have Enough Time
Looking for a new way to dress up a ponytail? Want to stay cool this summer? We've found 15 Quick, Easy Hairstyles for Moms. Whether you're a fan of up-dos or prefer to keep your hair down, you're sure to find a mom hairstyle that you like. No more excuses for not looking cool or be that mom who goes like:
I don't need a hairstylist. My pillow gives me a new hairstyle every morning – Jerry Janani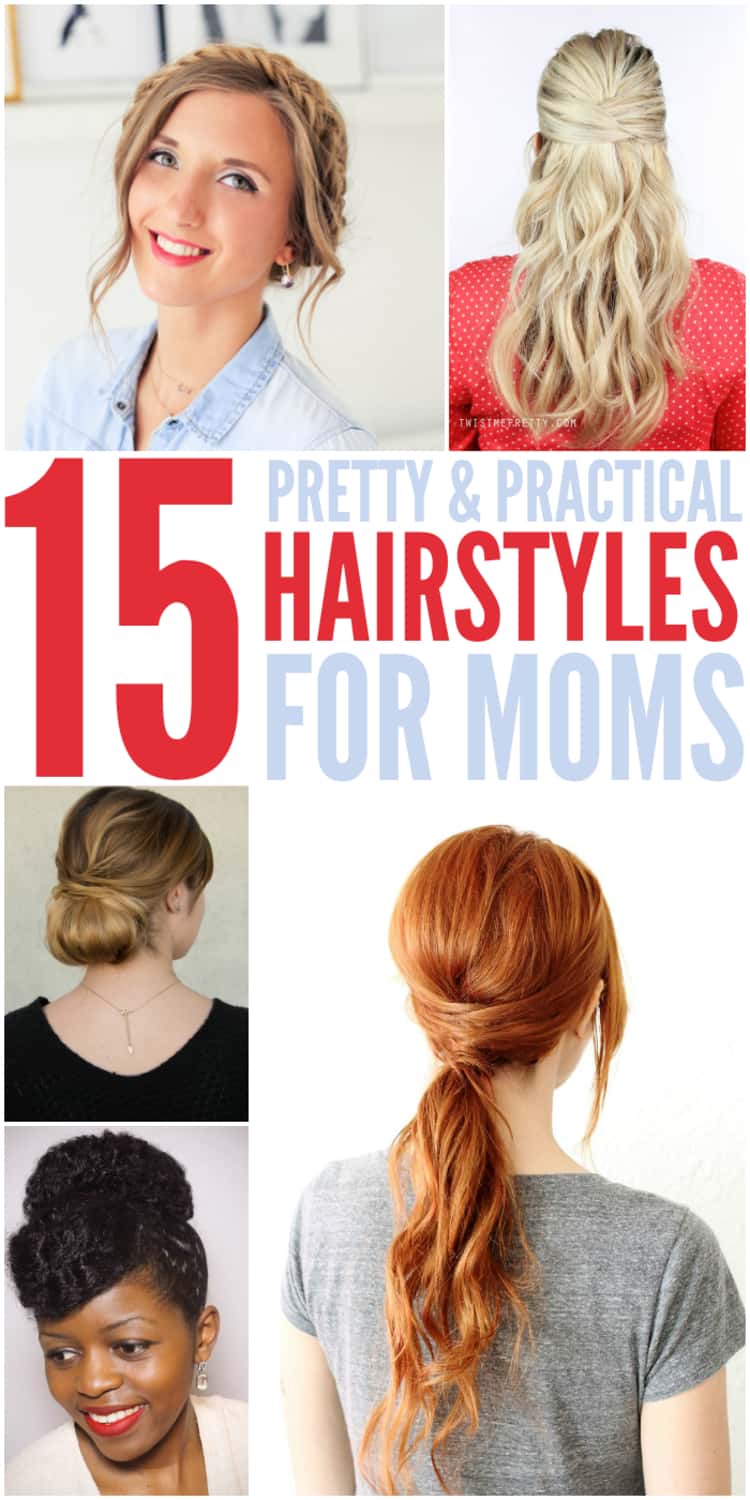 Quick, Easy Hairstyles For Moms
1. This Fancy, Comfortable Ponytail Takes Just a Few Minutes To Pull Off
Watch the tutorial for this fancy ponytail. This sleek and polished look is comfortable, easy to pull off, and not at all fussy. Once you master teasing the back and sides, you'll be able to pull your hair together in a couple of minutes, and your hair will look polished all day.
2. A Simple Yet Classy Hairstyle For All Game Of Thrones Moms
All Khaleesi fans in the house say woohoo! We've got just the hairstyle for you. Whether you're looking for a cute hairdo for a night out or are getting ready for a Halloween party, this Game of Thrones-inspired hairdo is super simple. Just braid two sections of hair on either side of your head and join them together in the back. Tease the hair above the braids to give it volume.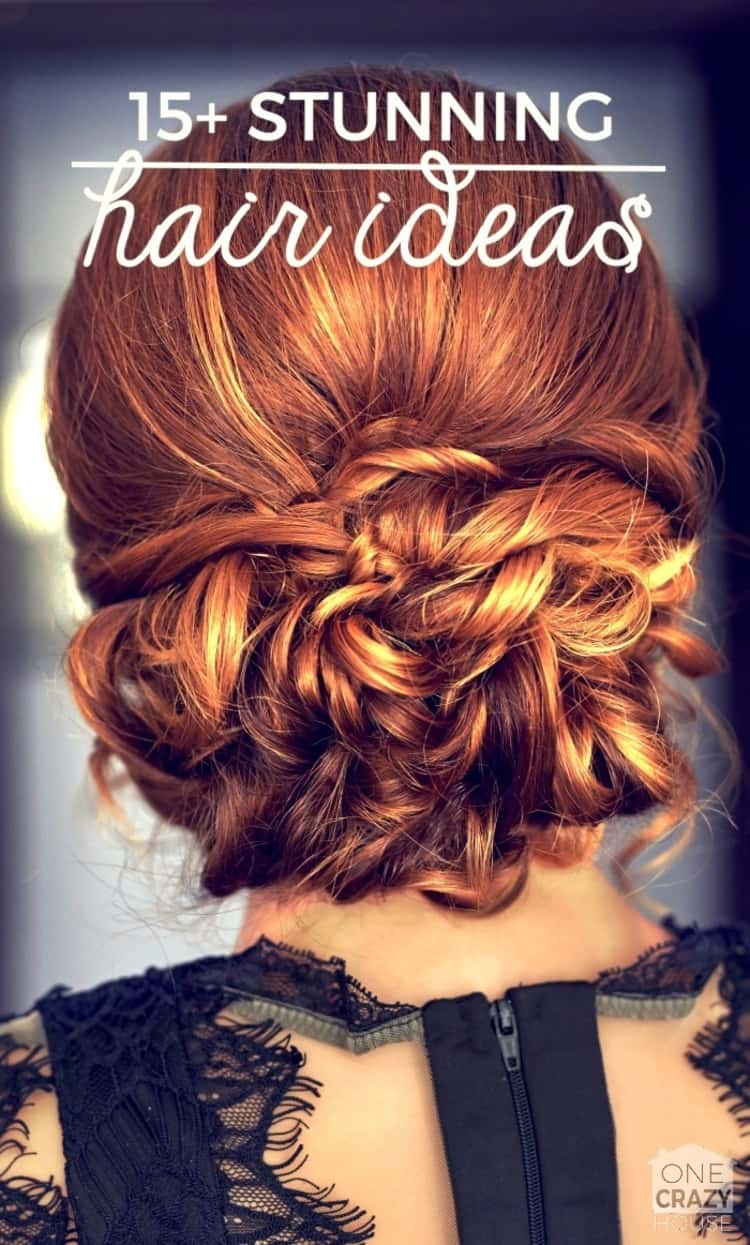 3. Here's One Of The Most Elegant, Quick, Easy Hairstyles For Moms
Wear this elegant bun to work or whenever you need to keep your hair out of your toddler's hands. It only takes two minutes! Simply use some hair spray and a hairbrush to catch any stray hairs, beginning at the top of your head all the way down. Tie your hair in a low ponytail and on the last tie, only pull your hair through the hairband about 1/3 way through.
Take the remaining length of hair and loop it around the tied hair and use bobby pins to secure any loose hair. Take the bottom portion of hair and flatten it, forming a circular shape, and secure the ends with bobby pins. That's it, guys.
4. This Classic Fishtail Milkmaid Updo Will Leave You Feeling Amazing
Two fishtail braids combine to make this darling milkmaid updo. Great way to stay cool this summer. I've heard a few opinions that this milkmaid braid is tough to pull off but in my experience, probably the easiest and classiest updo ever! It keeps the heat off, takes two minutes to do, and needs no fancy tools. The only catch with this hairdo is that it needs hair that hasn't recently been washed. (As if that's a bad thing, lol)
Now to the milkmaid updo. You will need a total of 6 bobby pins of a somewhat similar color to your hair and two elastic bands.
Part your hair down the middle and create two pigtail braids on each side. Secure the ends with elastic and loosen the braid to make it thicker. It's okay if it's messy.
Pull one braid over the top of your head. Secure with pins at the base, middle, and end of the braid
Repeat step #2 with the other braid, tucking in the end under the other braid before pinning it
Pull some hair to the front and drown your hair in hairspray
This has got to be the one hairstyle where messy is great!
5. This Quick, Easy Hairstyle For Moms Will Have You Feeling Like A French Babe
The word chignon comes from the French phrase 'chignon du coup' which means 'nape of the neck. As the name suggests, the chignon is a low bun close to the nape of the neck. This modern chignon is versatile enough for casual wear but will look amazing for dressier occasions, too. It's classy yet unbelievably easy to hack.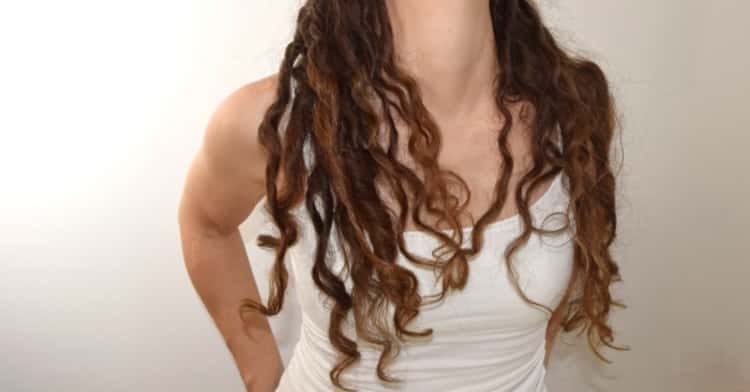 Looking for a product that you can use to help your hair be smoother, softer? Try doing regular hair masks to condition and protect your hair.
More Quick, Easy Hairstyles For Moms
6. Twists and Faux Dreads Have Never Looked This Good!
If you have long hair and want to wear it down with less maintenance, try adding twists, or temporary dreads.  They are perfect to keep thick hair from going poofy and can last a week or so. They also work best with hair that hasn't been washed recently so if you're looking at a busy week ahead, here's a handy hairstyle.
7. You Won't Find Other Quick, Easy Hairstyles For Moms To Beat This One
No time to wash your hair? No problem! This everyday french twist works best with hair that hasn't been washed for a few days and is super stylish to boot. It is perfect for a lunch-out, a busy day cleaning the house, a trip to the grocery store, even for hosting dinners! Gotta love this hairstyle.
8. You Don't Have To Dread Frizzy Hair Days With This Cute Hairstyle
I loooove hairstyles that allow me to hold up my hair, have it messy, and look dashing all at the same time. This laid-back yet gorgeous easy twisted bun hairstyle is great for curly hair and perfect for frizzy hair days! If you're not yet sold, it takes under 5 minutes to pull off. Show me a quicker, easier hairstyle.
9. A No-Fuss, Quick, Easy Hairstyle For Moms
The fishtail braid is a basic hairstyle every mom should know. It's super versatile and can be turned into up-dos and half-dos. It is good for a clean-up day, taking the kids to school, or a moms' hangout. It's crazy how simple it is to do.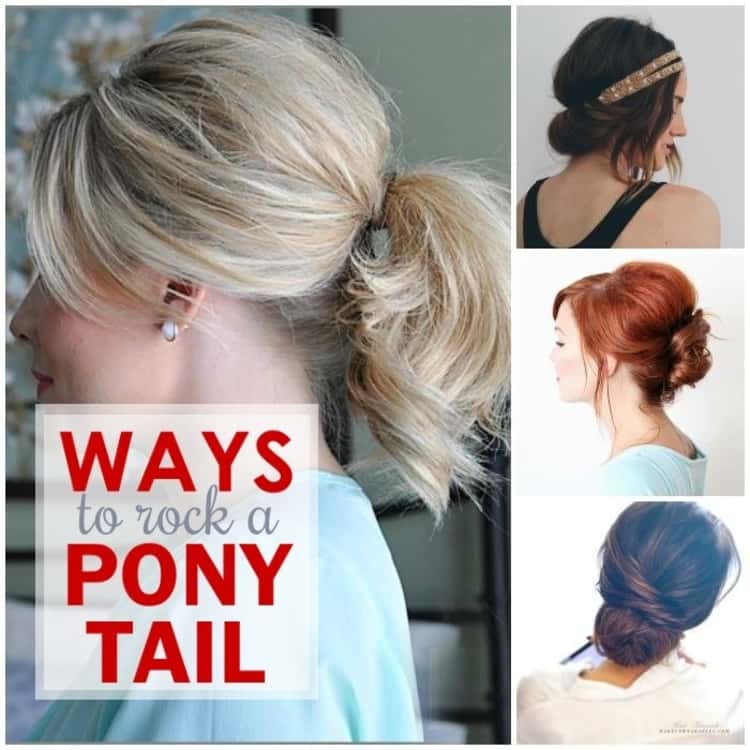 Hair Ideas for All
10. This Topsy Tail Twist Is Fabulously Effortless
This topsy tail twist is casual but pulled together. It adds interest and texture without needing too much effort (or time) and when done well, looks pretty chic. Despite the fancy name, this hairstyle a lot more like a ponytail than you'd imagine.
Simply hold your hair into a low ponytail and secure it with a hair tie. Push the hair tie down a bit and split the hair above the hair tie into two, creating a hole in the center. Pull your ponytail through the hole, split the ponytail into two, give it a tug and voila! You can stop there and everything would be better than fine.
11. Look Like A Celebrity But With Less Money
You don't have to be a 20-something to rock Taylor Swift curls. This hairstyle looks super pretty paired with a sundress. If you have naturally curly hair, you might not have to try so hard. You will need a curling iron for this look though. Curl your hair in alternating inward and outward motions till all of it is curled. Flip your head a few times to let the curls separate and arrange themselves on your head and finish this look off by lightly combing the ends of your hair to give them volume. Spray on some hairspray and that's it!
12. Classic Pompadour Updo For Natural Hair
Here's an easy updo for natural hair. A pompadour is basically a retro hairstyle where hair is turned back on the forehead in a roll. The roll could be towards the center of the head or to the side, depending on what your preference is. It is pretty easy to hack hairstyle but it looks amazing and super neat once it's done. This updo works best for hair with a lot of volume and texture. Love the retro look!
13. We Love Quick, Easy Hairstyles For Moms That Are Perfect For Summer
It doesn't get much easier than this half-up hairdo. It works for long or short hair. To make things a bit more exciting, this hairstyle is a build-able one, meaning you can create 3 different styles in one! How cool is that!
14. These Beachy Waves Are Simply Wavy And Bouncy
Looking for a seamless hairstyle, these waves are it! See what I did there? No? Okay. Moving on.
Wear beachy waves at the beach, to a wedding, or in the house with your favorite pair of jeans. If you don't naturally have beachy hair, order some hair extensions, and voilà!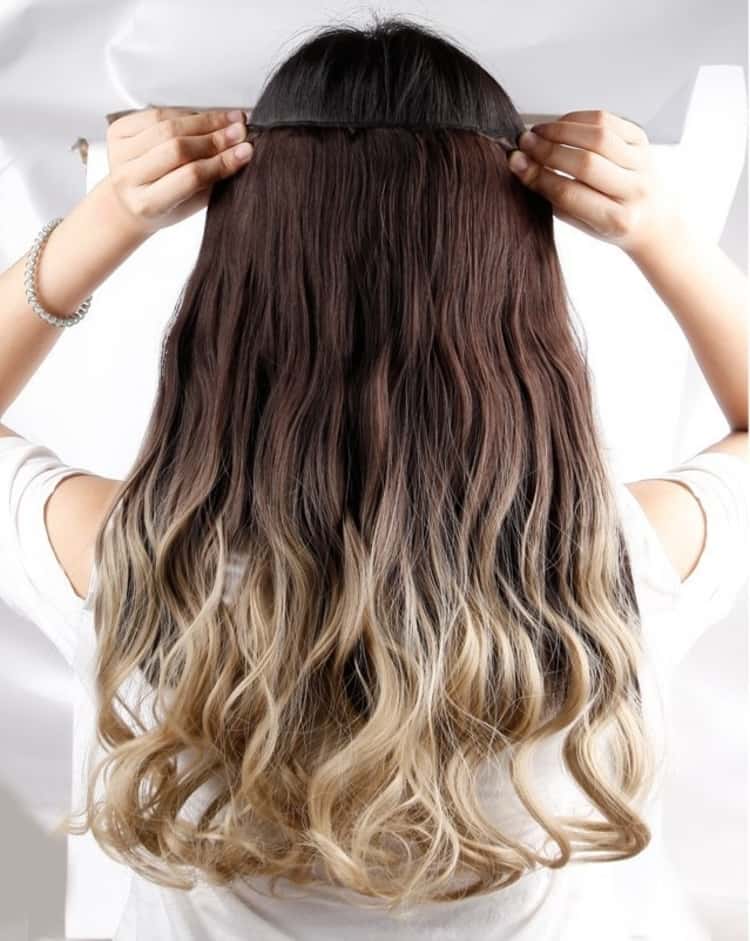 15. This Tuck And Cover Hairstyle Is Perfectly Pretty
Want quick, easy hairstyles? Break out a pretty headband for this tucked headband hairstyle. You just need a stretchy headband and then tuck, tuck, tuck! Bohemian chic!
16. Here's One Of Those Quick, Easy Hairstyles For The Cool Moms
One thing I love about braiding my hair into a single braid is the fact that this hairstyle keeps hair off my face, especially when it's really hot or when I'm doing an activity with the kids. It just keeps things neat and reduces the chances of hair accidents. This 3D Ponytail is a personal favorite. This version of the classic single braid adds some volume and dimension. Easy and classy!
17.  Ponytail With A Twist
Looking for a ponytail-like hairstyle but a little more chic? Here's another pretty and practical ponytail: the crisscross ponytail. It is simple to style and you only need bobby pins and a hair tie!
Hair Ideas for Little Girls
18. These Hairstyles Will Make Your Baby Girl Look Cute As A Button!
Looking for ways to style your daughter's hair, but don't have a lot of time? Check out these lazy hair ideas for girls! From buns to braids, to ponytails, we've got you covered.
19. A Hairstyle For Recitals And Play Dates
A braided bun is a super cute look! Your little girl will be smiling all the way because she will feel and look like a princess once you're done with this pretty hairdo.
20. Did Someone Say 'Picture-Perfect' Hairstyles?
Picture days are probably among the most important days in a child's life. Photos are a chance to document their childhood and school life and they just have to be perfect. Or almost. These picture day hair ideas for amazing school pictures will save you loads of time scrolling the internet for ideas and give your child the picture day of her life.
Make it Easier!! Create Your Pony Tail Faster With These
Loved This Collection Of Quick, Easy Hairstyles For Moms? Here Are Other Ways We've Found To Make Life A Bit Easier For Moms:
The post 15 Quick, Easy Hairstyles for Moms Who Don't Have Enough Time appeared first on DIY House Hacks - One Crazy House.