18 Affordable Hanukkah Presents for Everyone on Your List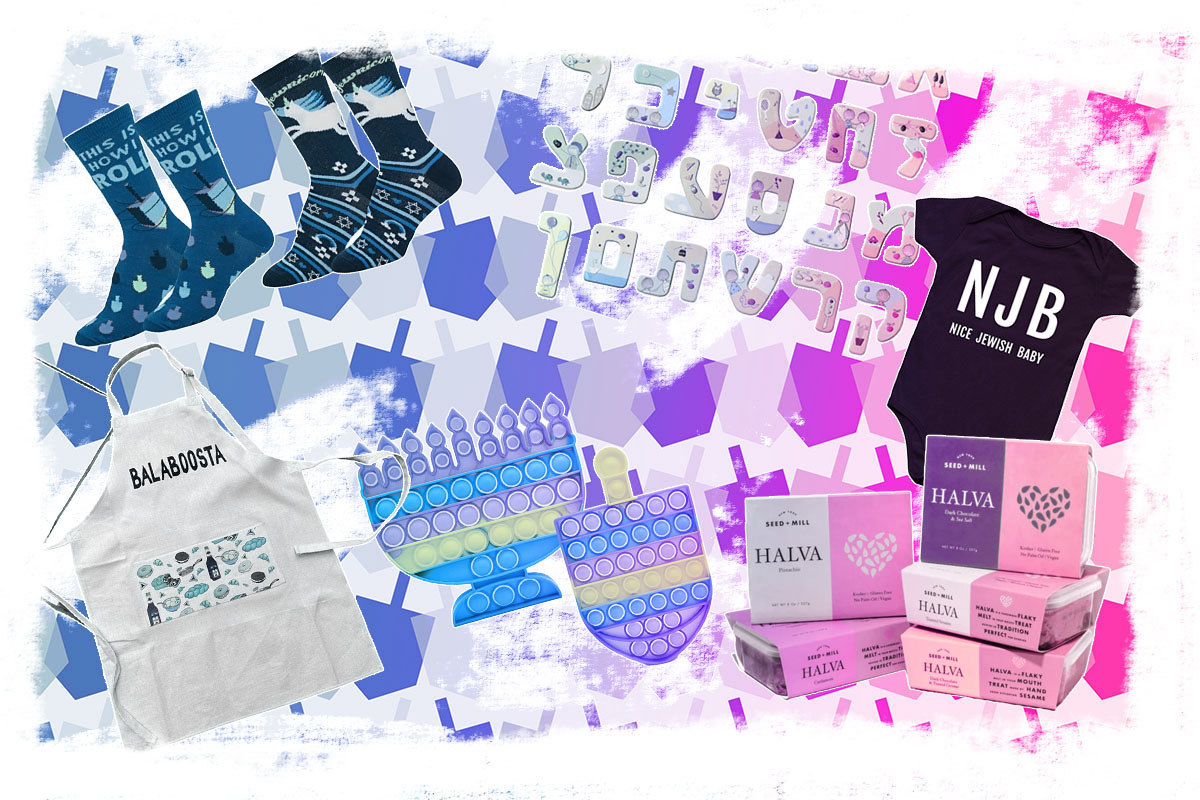 Hanukkah is coming up on December 18. This means it's time to start thinking about Hanukkah gifts, if you haven't already bought them.
This year, I've once again decided to go all-out and do the eight presents for eight nights thing. I grew up in Israel, where Hanukkah involved zero presents — maybe some gelt — so for me, it's a pretty novel idea. But last year I tried it for the first time and it honestly brought me so much joy to give my family small, but meaningful gifts each night.
So, I've assembled a list of 18 types of Hanukkah presents you can get your loved ones, big and small, for Hanukkah. (We've also got lists of Hanukkah decorations, sweaters and pajamas, if you need them!) I've tried to keep them $18 (chai!), though I may have strayed a bit a few times.
I've also tried to include as many gifts as possible from independent artists and creators — though, yes, are some Amazon links here, too.
Finally, I know these past few years have not been easy financially for a lot of us. It's totally OK to forego Hanukkah presents in favor of quality family time this year — in fact, that's what Hanukkah was for me for most of life, and I truly couldn't love the holiday more (plus if you need some tips — here's how to do eight nights with no presents.) So don't fret and just enjoy the online window shopping. And no matter how you celebrate, here's to a happy and healthy Hanukkah!

1. For your nervous friends and kids:
Dreidel poppet fidget toy ($12.95)
Hanukkah and dreidel poppit ($9.99)
Did you know the famous "Pop-it" fidget toy was invented by a Holocaust survivor and a classmate of Anne Frank's? It only makes sense that it comes in dreidel shape!  

2. For keeping away the evil eye:
Gold Hamsa evil eye necklace ($17.00)
Gold Hamsa hoop earrings ($11.90) 
White terrazzo wall hamsa ($46.00)
We all need some extra protection from the evil eye!

3. For the social justice fighter:
Finish the work pennant ($25.99)
NCJW's Jews for abortion access shop (various prices)
Anti-racist Jewish children's books (various prices)
These gifts feature Jewish texts about justice, or honor Jewish justice warriors, or help your house be a more equitable, diverse place — for that special friend or family member who is all about making the world a better place.

4. For the chef:
Mrs. Messhugga's Jewish food collection (various prices)
Argyle Hanukkah kids' apron ($18.20)
Jewish food kitchen towel ($18.00)
A lot of us have been found comfort by baking and cooking lately, perhaps even with our kids in these post-pandemic years. These Jewish-themed aprons, towels and more will help keep you a little less schmutzy and feeling a little more profesh in your kitchen!

5. For the Yiddish jokester:
Don't schumtz the table coaster set ($19.50)
Your drink is shvitzing coaster set ($19.50)
I don't know about you, but I love a good joke coaster!

6. For the novelty sock lover:
Funny Hanukkah four sock set ($13.95)
Argyle dreidel socks ($16.00) — use code KVELLER20 for 20%
Hanukkah kitty crew socks ($12.00)
I'm going to get real with you for a second: I own a lot of Hanukkah socks. I wear them all year round. I need and love Jewish socks — and you might know someone who does, too.

7. For the little babe:
Bubuleh NEW baby line (various prices)
Nice Jewish baby onesie ($26.49)
Cutest little matzah ball onesie ($12.90)
The best Jewish baby gifts (various prices)
Is there anything cuter than an adorable baby in a Jewish-themed outfit? I think not!

8. For the coloring-book lover:
Hebrew words coloring book ($10.99)
Hanukkah coloring book ($6.95)
Hebrew mandalas adult coloring book ($8.99)
Jewish slang coloring book ($9.99)
If you have a friend (young or old!) who needs a little relaxing meditative activity in their love — I love the idea of a Jewish coloring book. Plus, some of these books also double up as ways to learn Hebrew words, Jewish slangs, and facts about the holidays.

9. For the Hebrew lover:
Hebrew name customizable bracelet ($18.90)
Hebrew letters for nursery or kids' room ($17.00 each)
Will this be the year that your family finally learns Hebrew? Maybe! Either way, these Hebrew-themed gifts will nudge you in the right direction.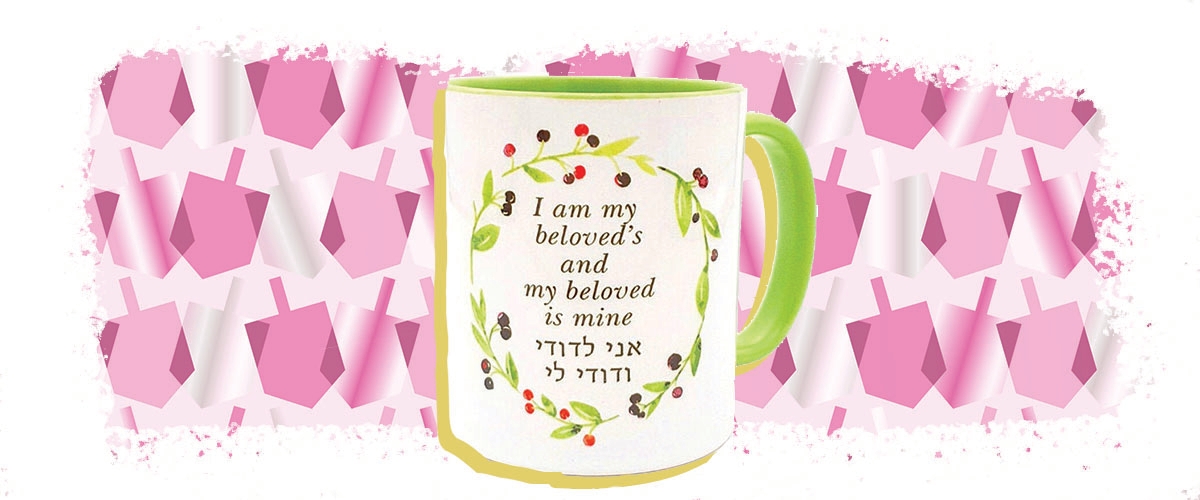 10. For your actual lover
I am my beloved mug ($16.00)
Song of Songs 3:4 print ($40.00)
These lines from the Song of Songs are the quintessential romantic verses.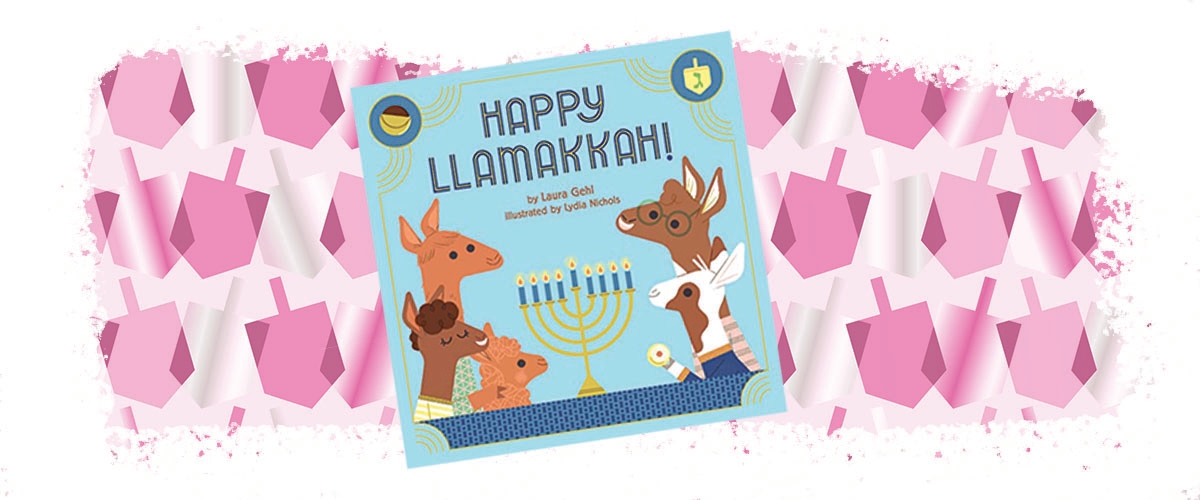 11. For the avid reader, young or old: 
9 Hanukkah books for all ages (various prices)
LGBTQ Jewish books for all ages (various prices)
Anti-racist Jewish books (various prices)
Jewish romance novels (various prices)
Get your reading on!

12. For the Jewish food lover:
Jewish food care packages from Goldbelly (various prices)
Seed + Mill halvah library ($80.00)
Seed + Mill gift pack ($50.00)
Not everyone loves cooking Jewish food, but pretty much everyone in your list probably loves eating it! These pricier gifts are a great offering for someone whose Hanukkah you want to brighten (and make more delicious) and who may be far away.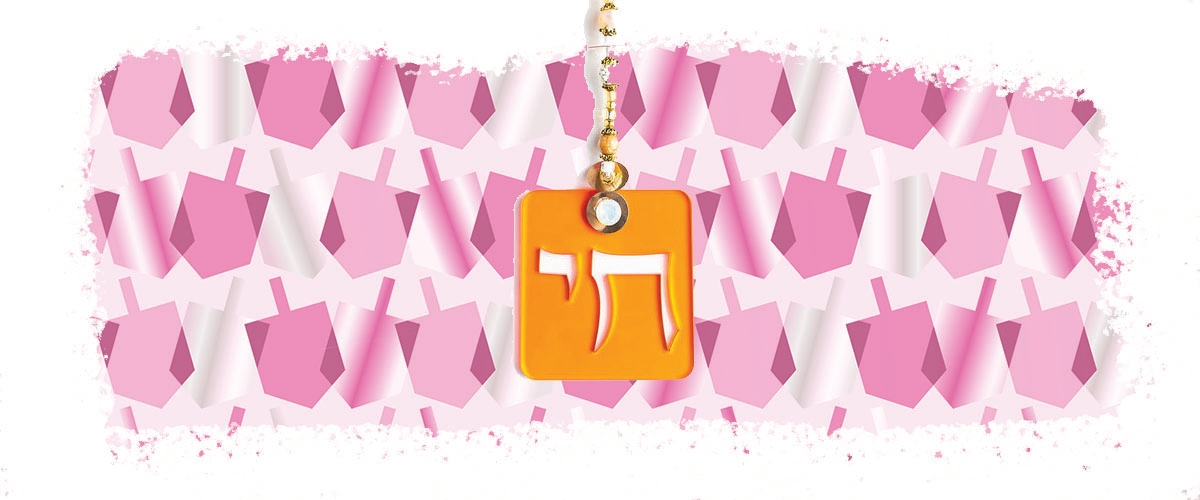 13. For those with Jewish pride:
Ariel Tidhar Judaica (various prices)
Emily Rosenfeld Judaica (various prices)
Hanukkah scrunchie / Hanukkah hairclaw (various prices, use code Kveller20 for 20%)
Here are some seriously lovely Judaica and Jewish accessories from independent Jewish makers! If you're all about displaying your Jewish pride — or wearing it — these are for you.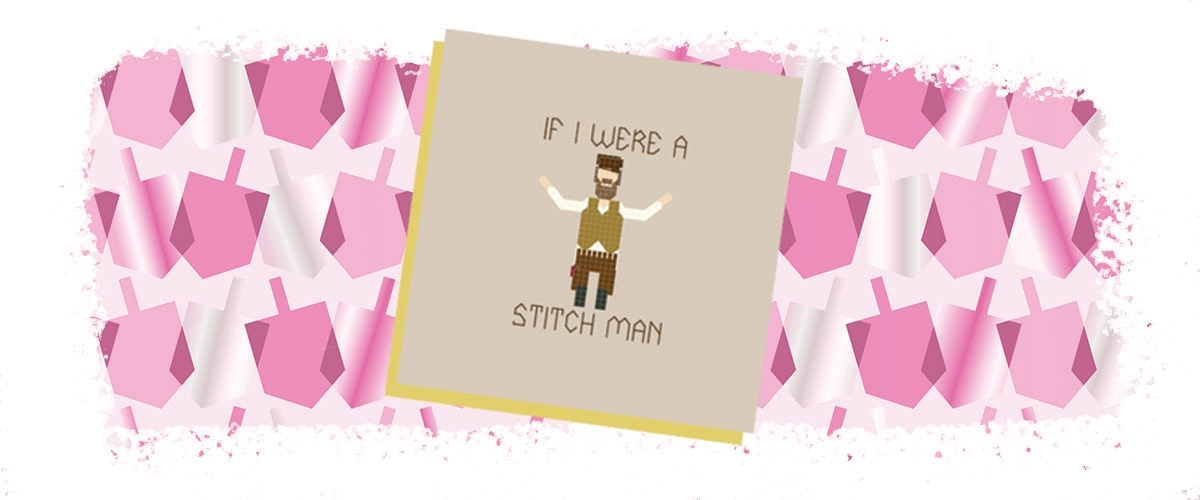 14. For the crafty:
Fiddler on the Roof stitch pattern ($2.75) 
Paint your own dreidel marzipan ($48.00)
Hanukkah 8 days of crafting ($10.00)
For people obsessed with crafting, get them something they're sure to love. From a paint your own dreidel kit to a "Fiddler on the Roof" stitch pattern that will have you howling, there's a lot to choose from, for every possible age!
15. For the player:
Dreidel pop and spin game ($17.99)
Jewish food memory game ($16.95)
My first Hanukkah play set ($25) 
Some Jewish games and toys for the kids (and playful adults!)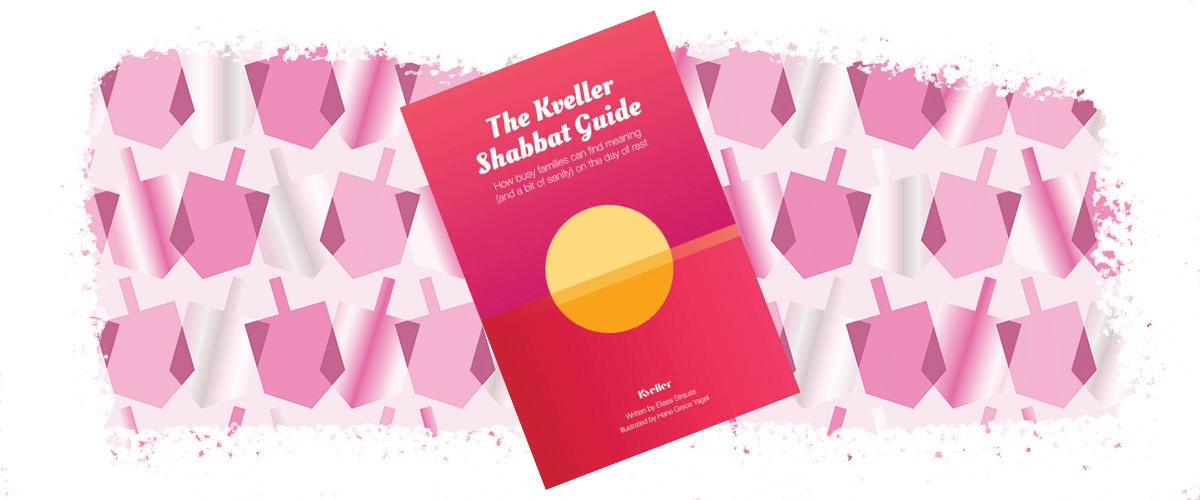 16. For the Shabbat fan:
"The Kveller Shabbat Guide" ($9.95)
Modern Tribe's Shabbat Collection (various prices) 
In case you missed it, Kveller published a Shabbat guide! It's a perfect way to help your entire family enjoy and celebrate the Jewish day of rest, with no stress. A great gift for someone who just needs Shabbat in their lives (i.e., all of us).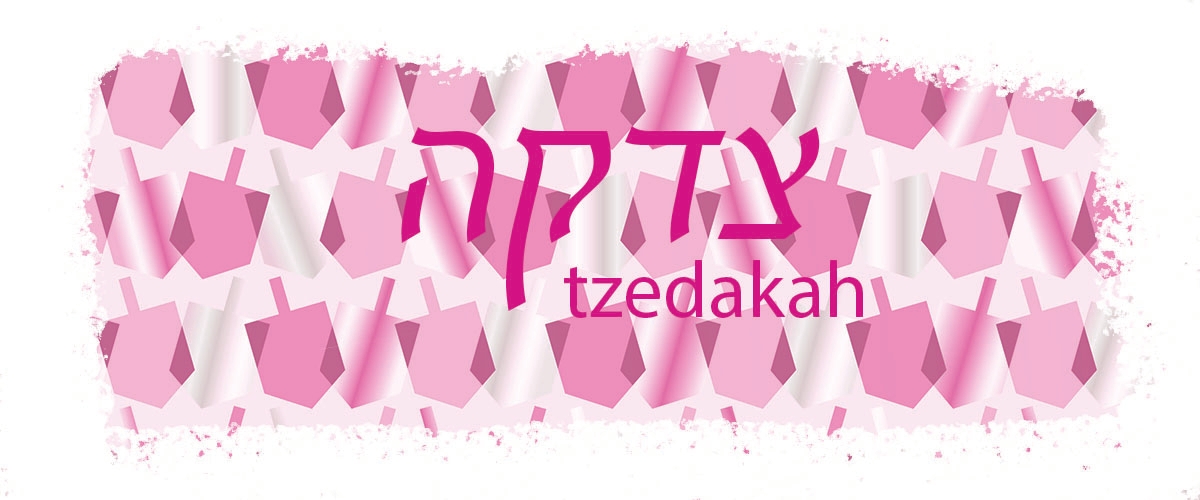 17. For the person who has everything — and for all those in need:
Give chai ($18), or two, or however much you can afford to a friend or relative's favorite non-profit in their name. Get your kids involved in choosing a charity to give tzedakah to this year. It's been a difficult, difficult year, and, if you can afford it, charitable giving is what the world needs right now.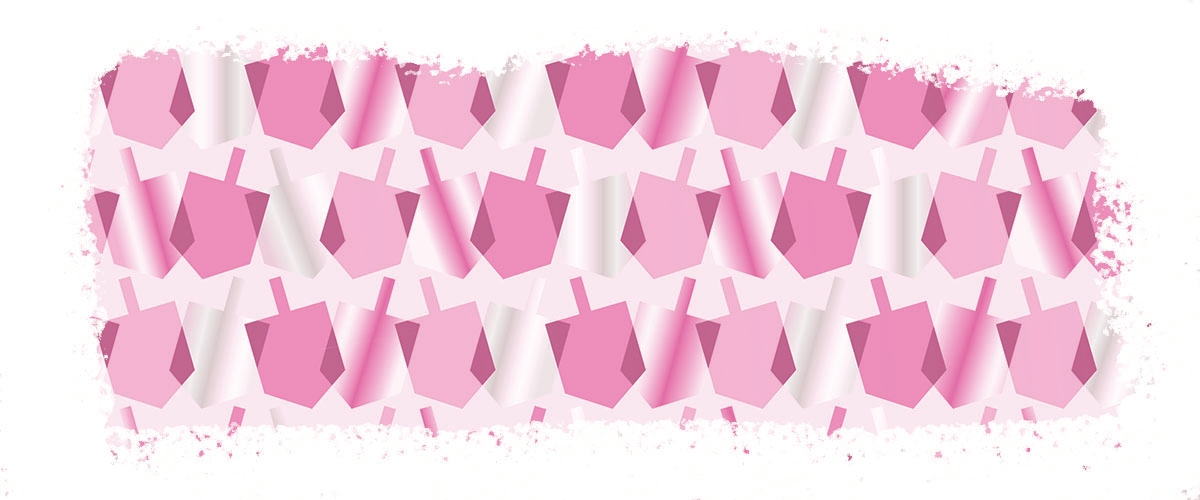 18. Skip the gifts. No, seriously.
We'll say it again: You have done enough this year. You can skip the gifts, and you can even skip Hanukkah if you need to — we won't judge. A short text wishing your friends and family a happy holidays, and asking how they are, could be just as meaningful as any gift.
All of our recommendations are independently selected by Kveller's editorial team. We may earn a commission if you buy something through one of our affiliate links.
The post 18 Affordable Hanukkah Presents for Everyone on Your List appeared first on Kveller.