52 Perfect Saturdays in Sonoma County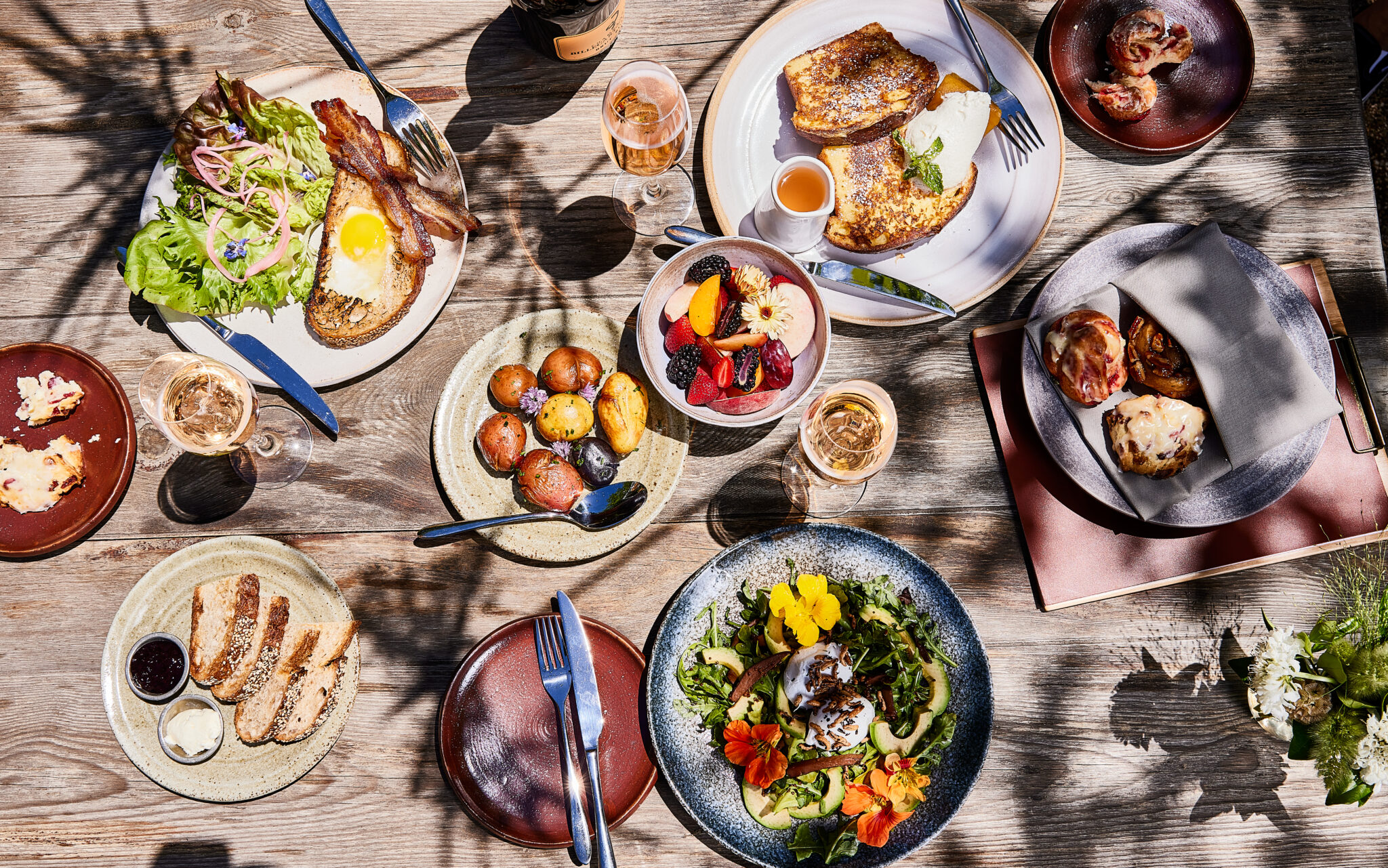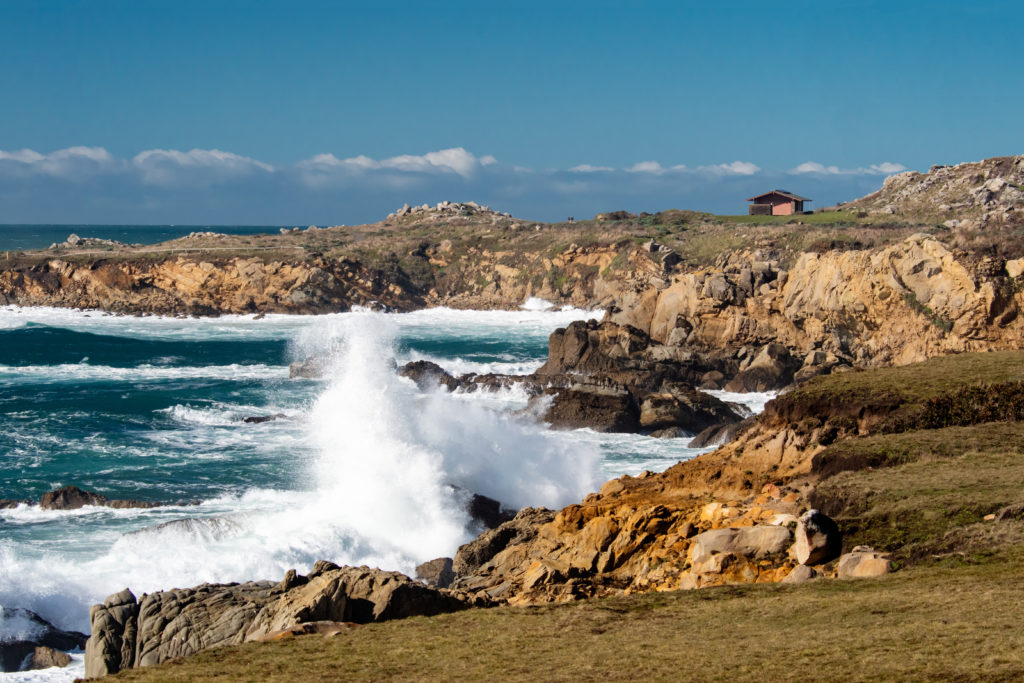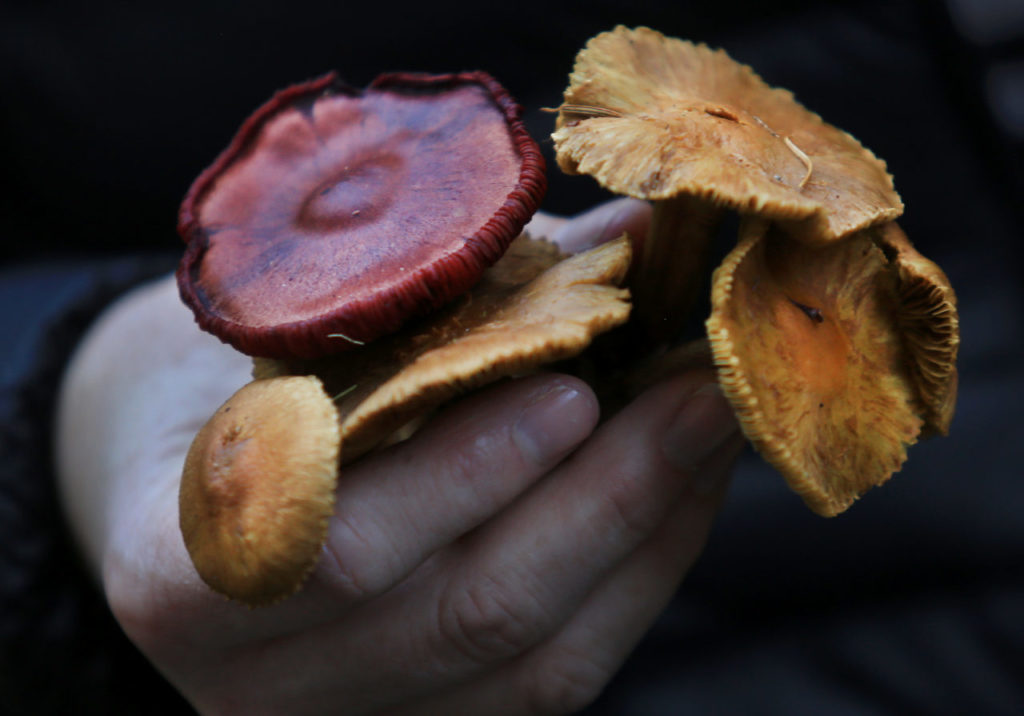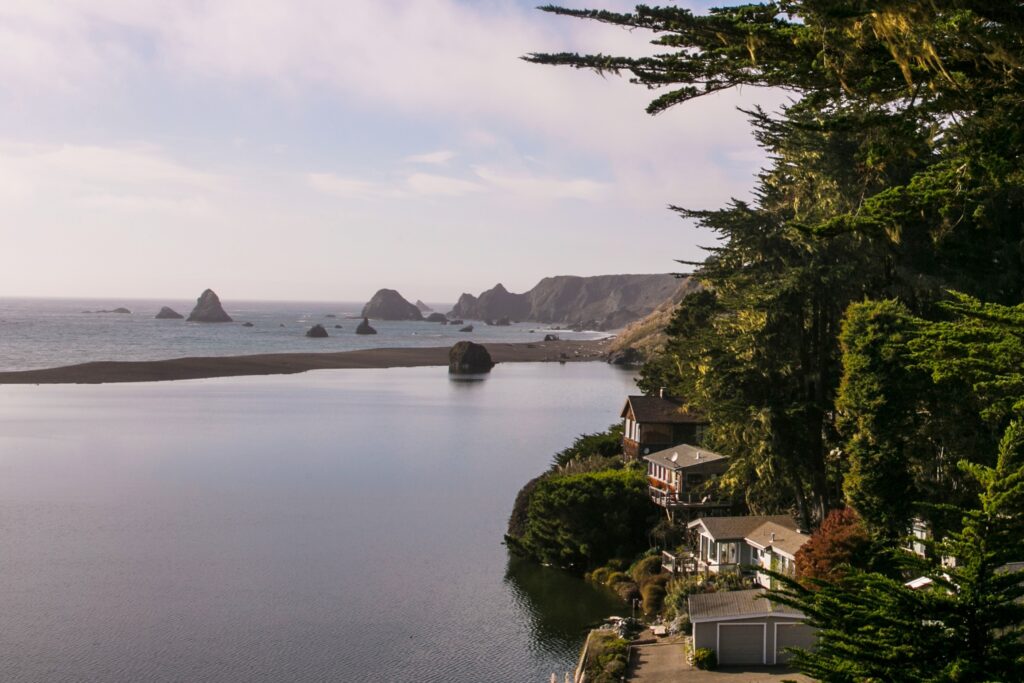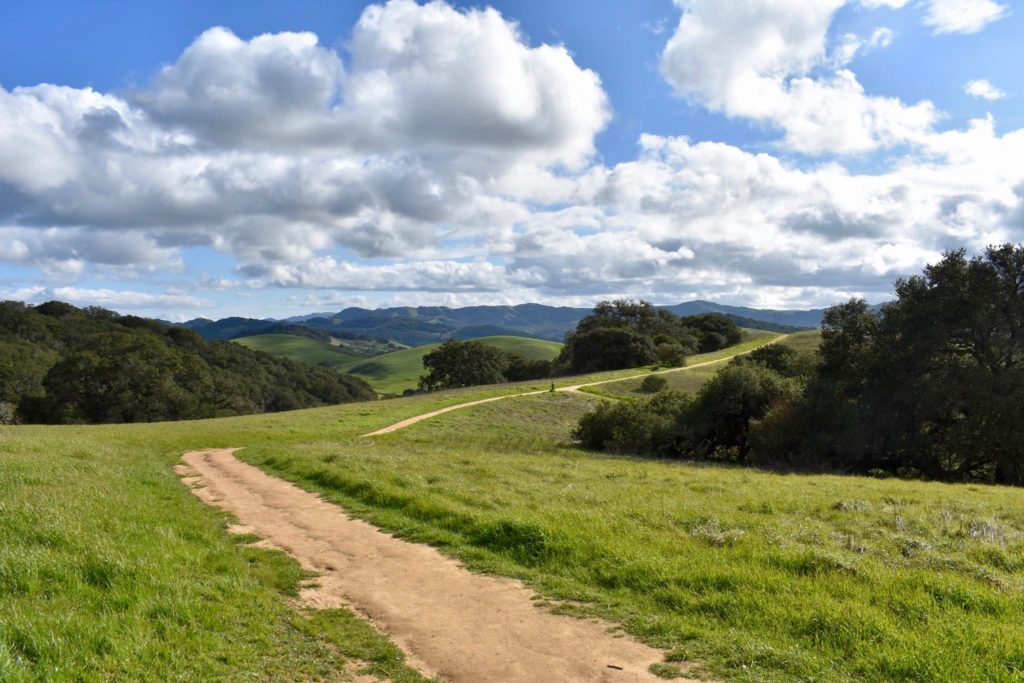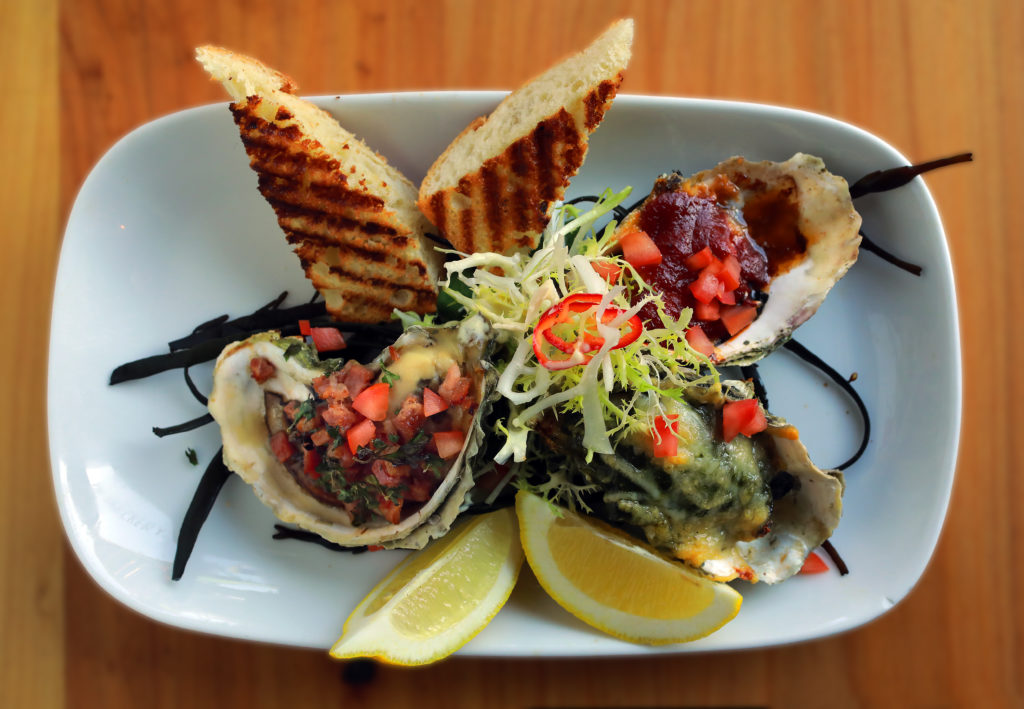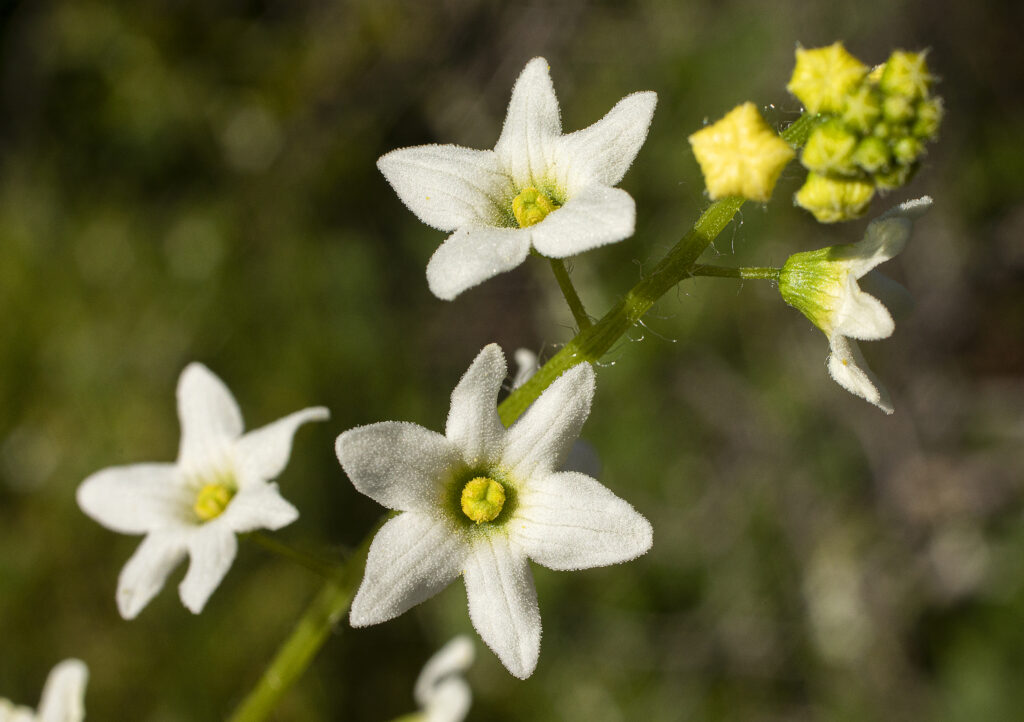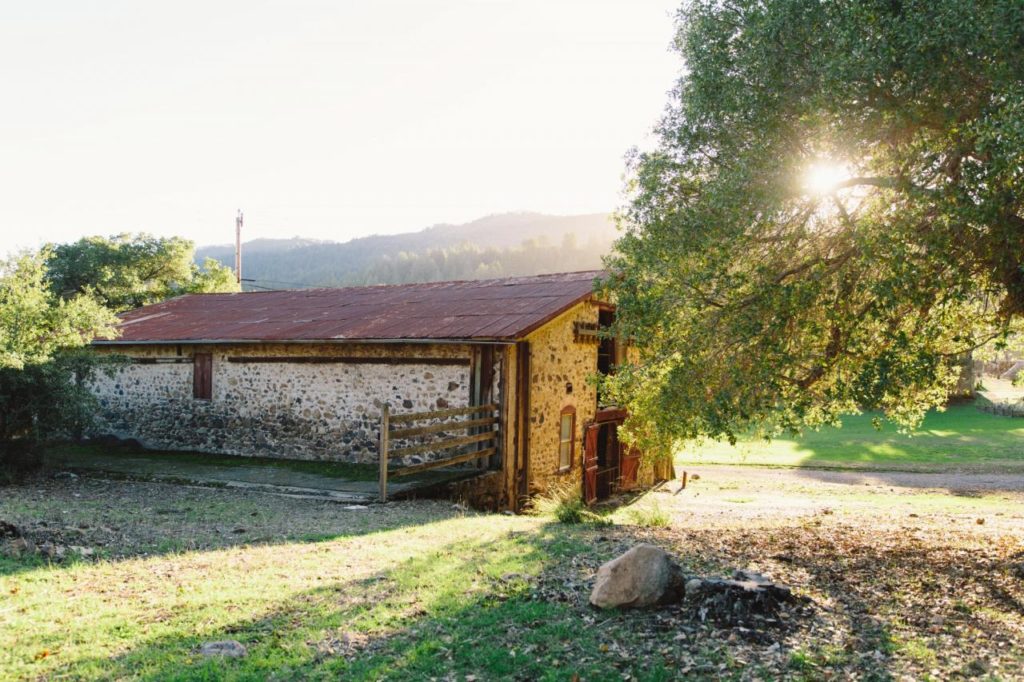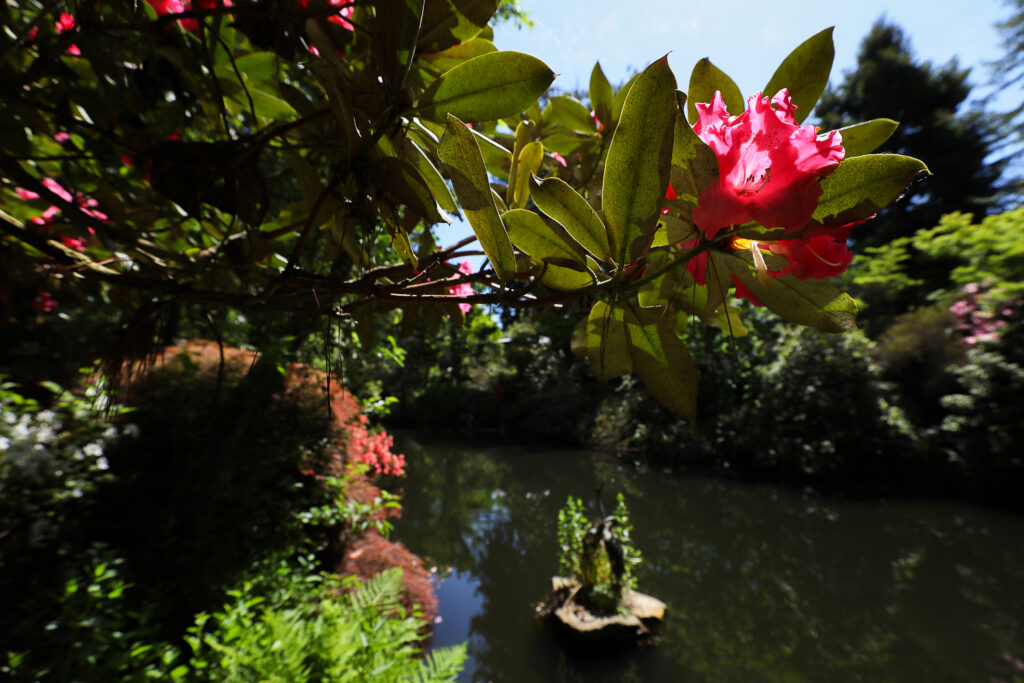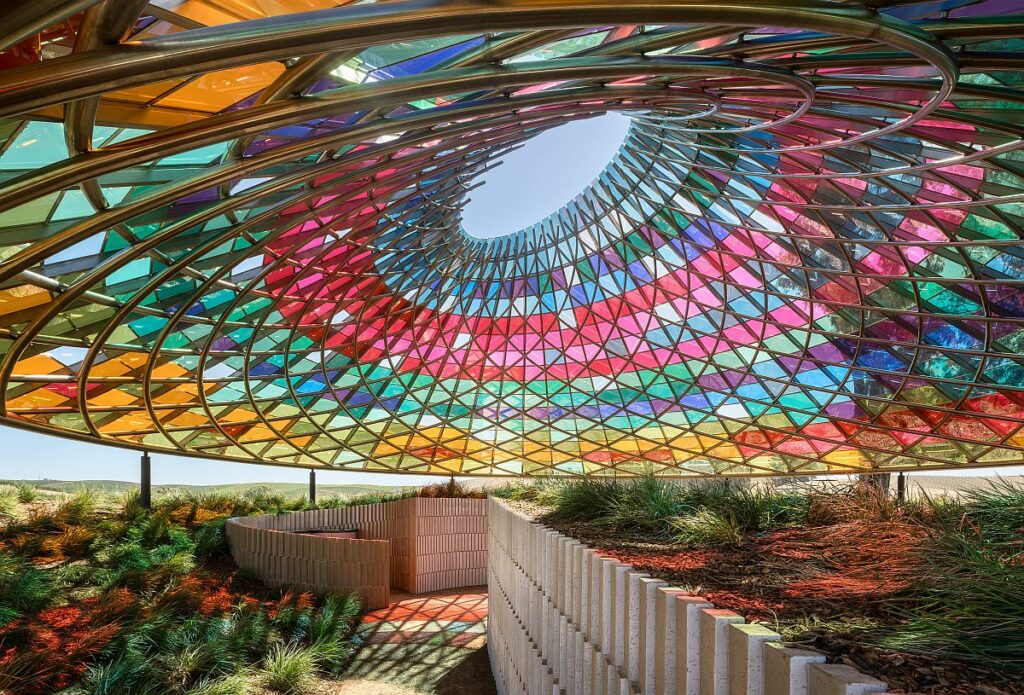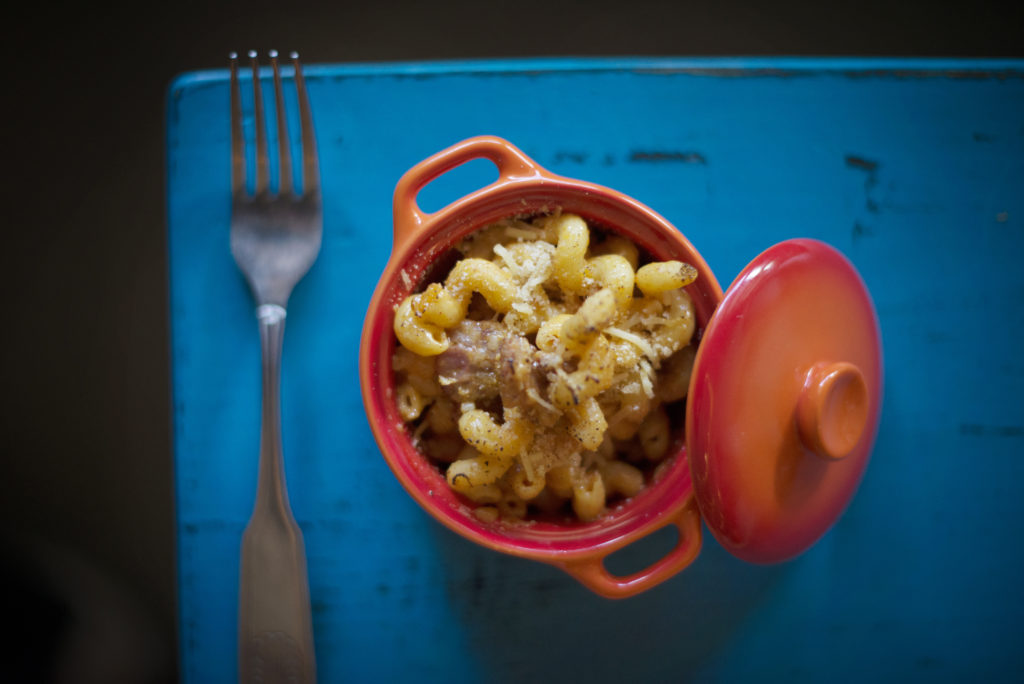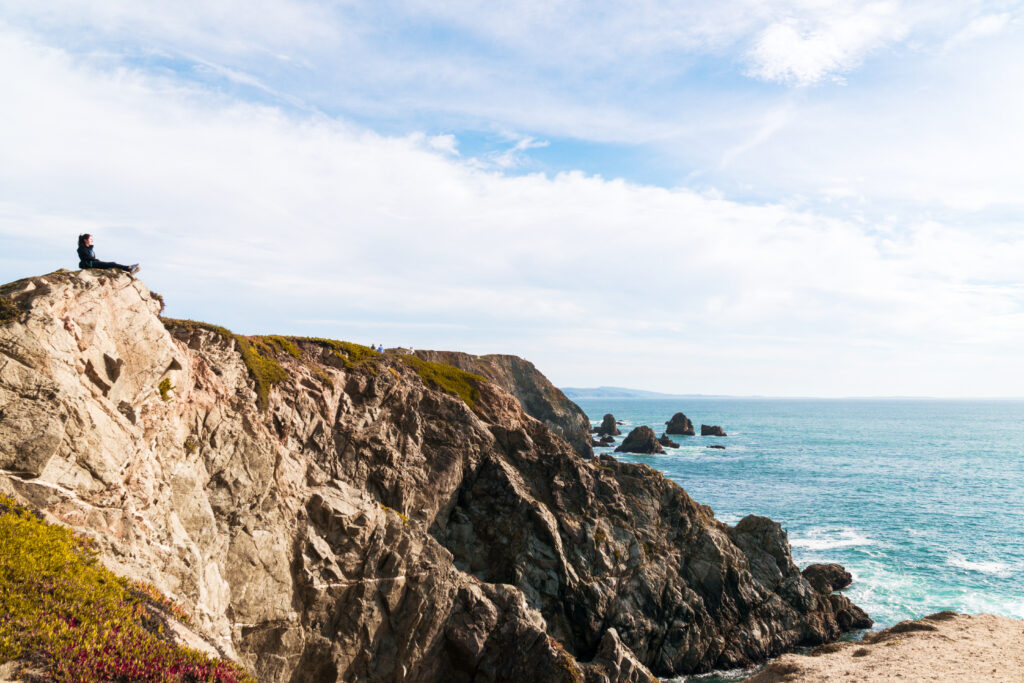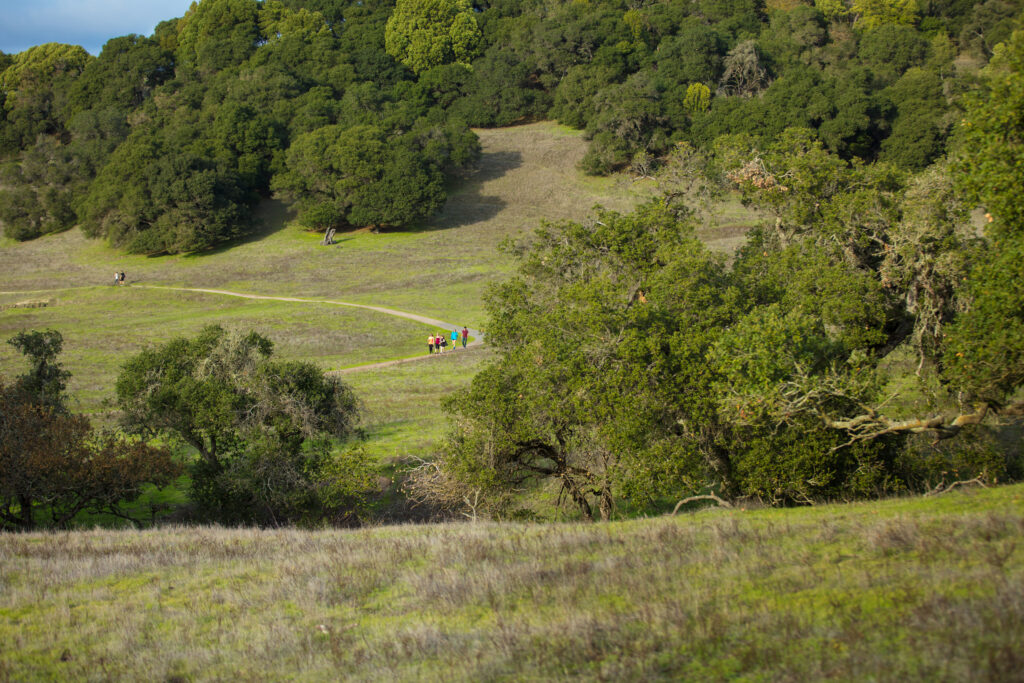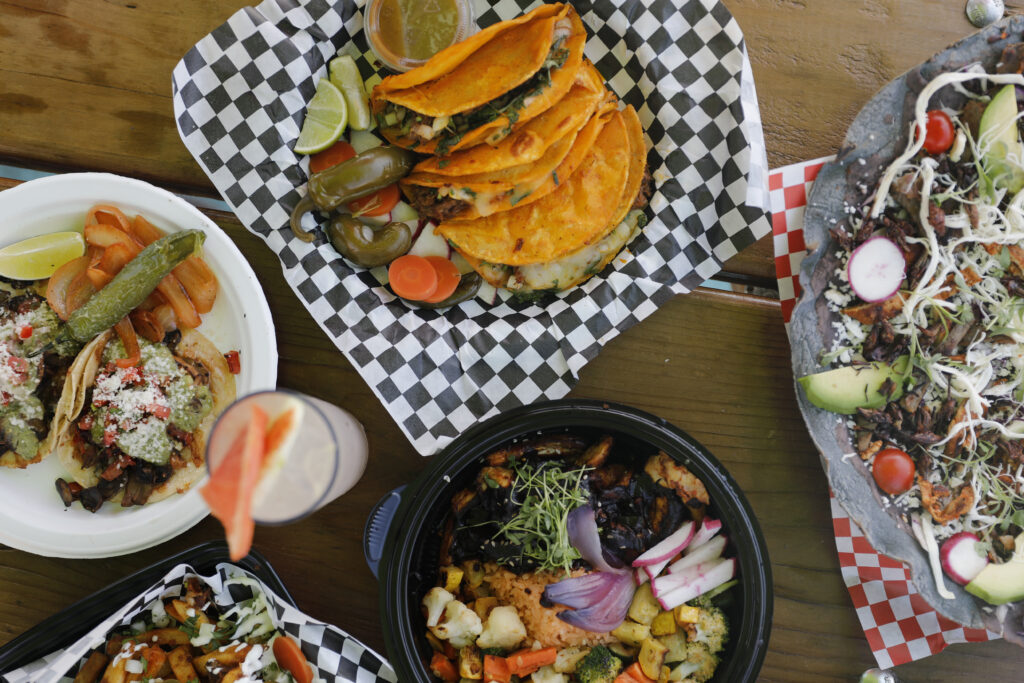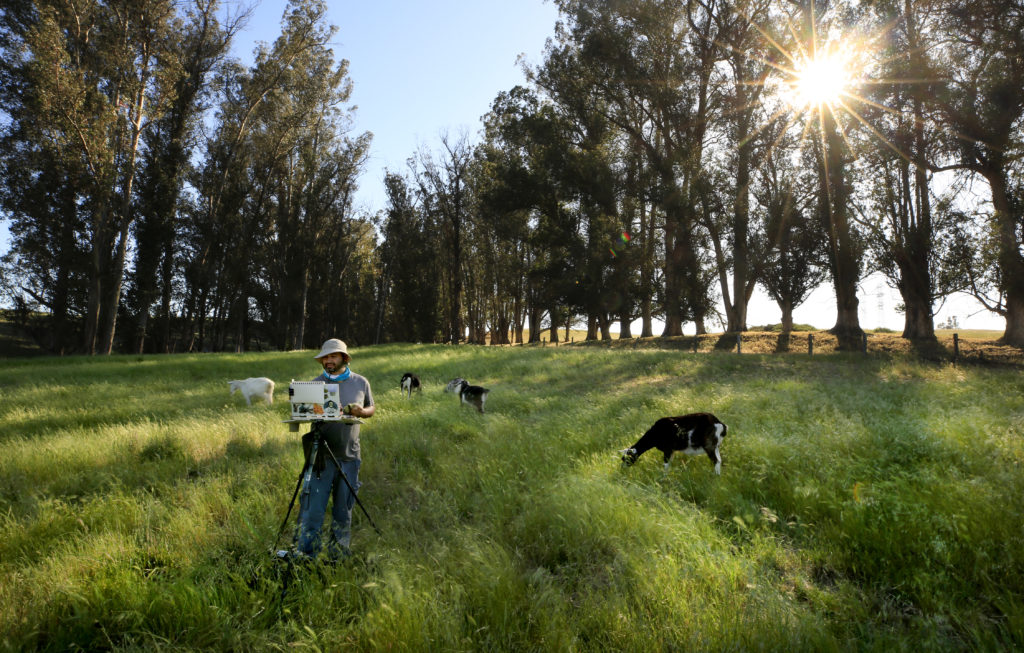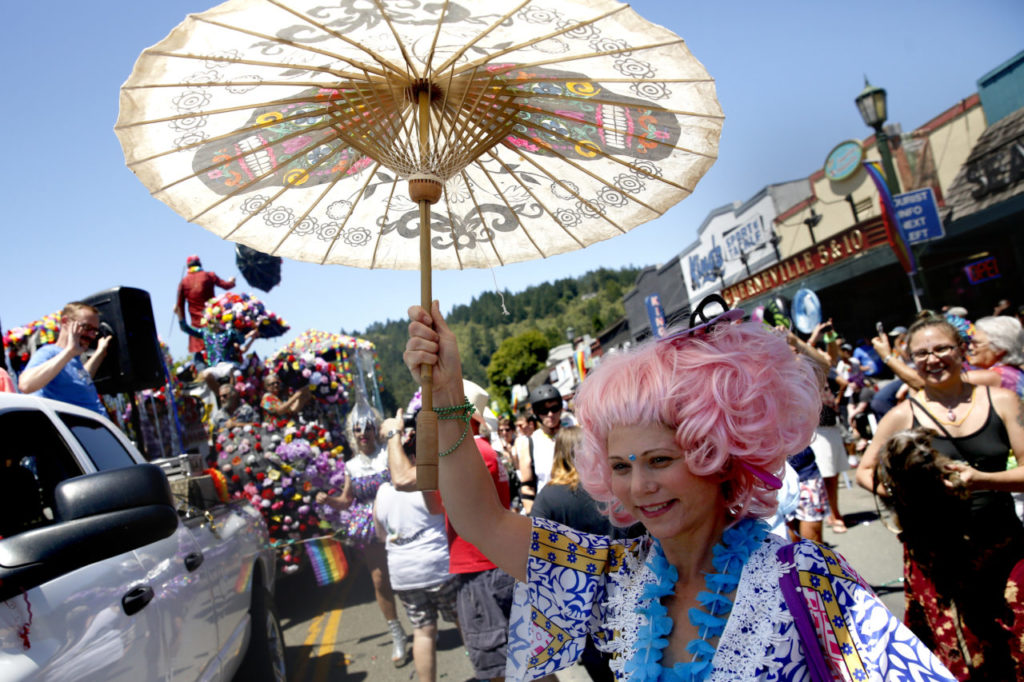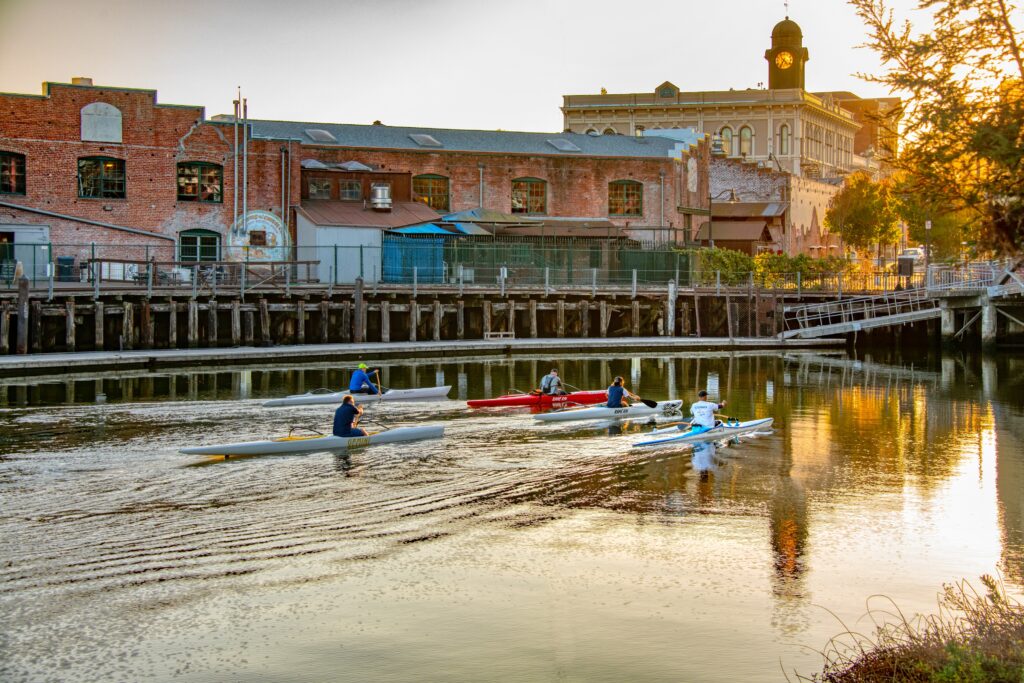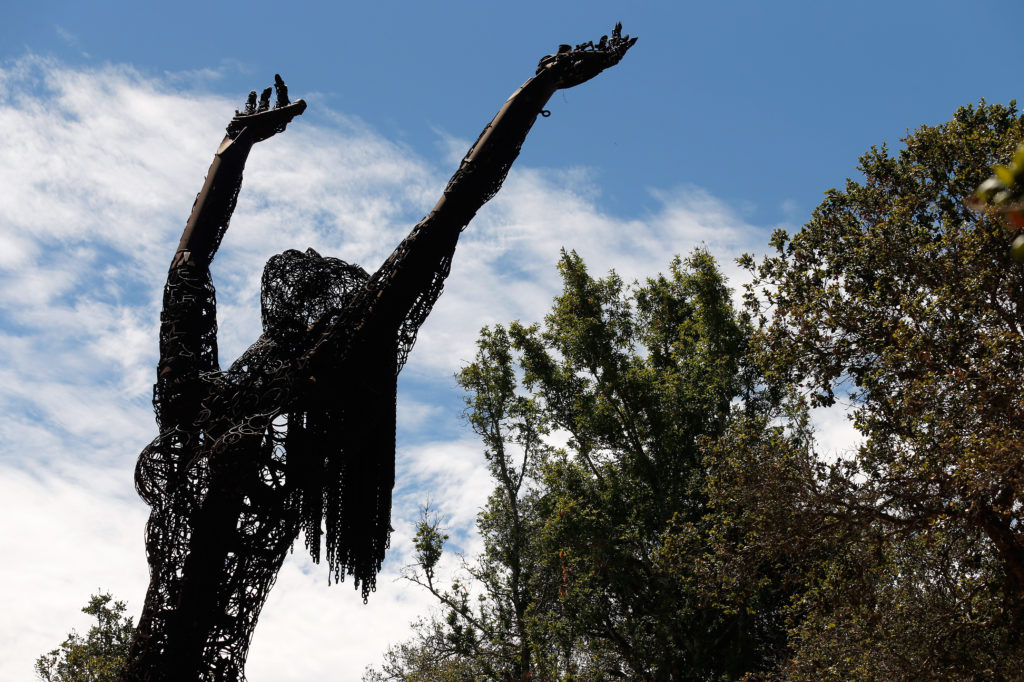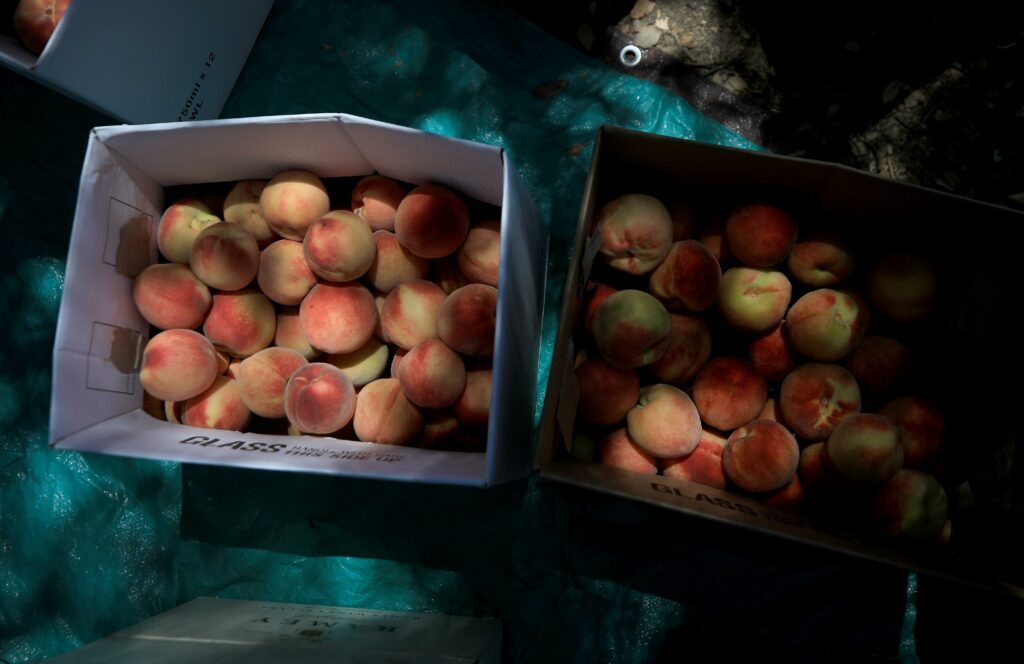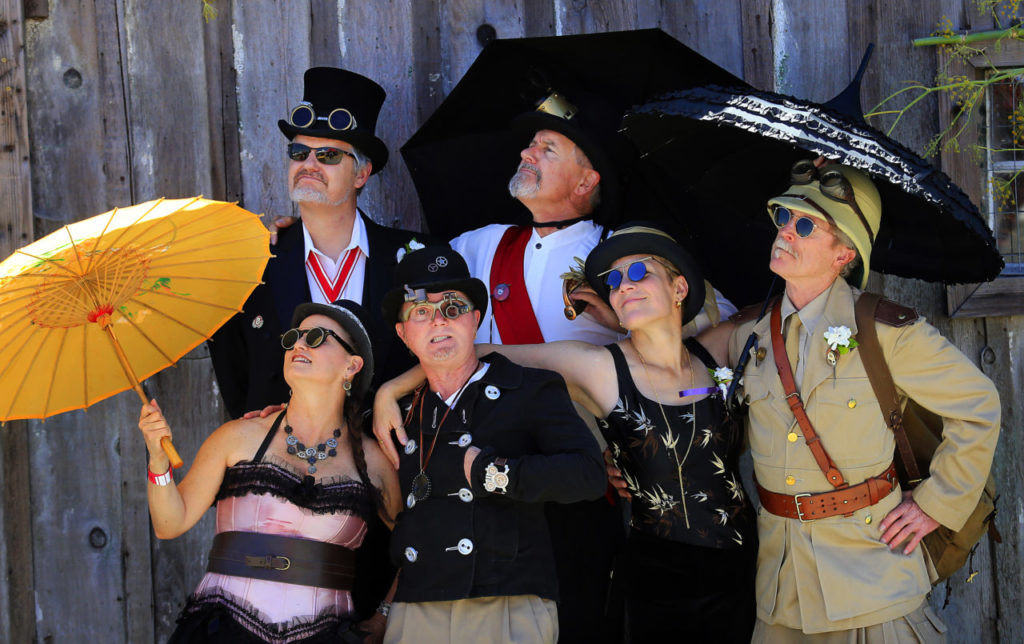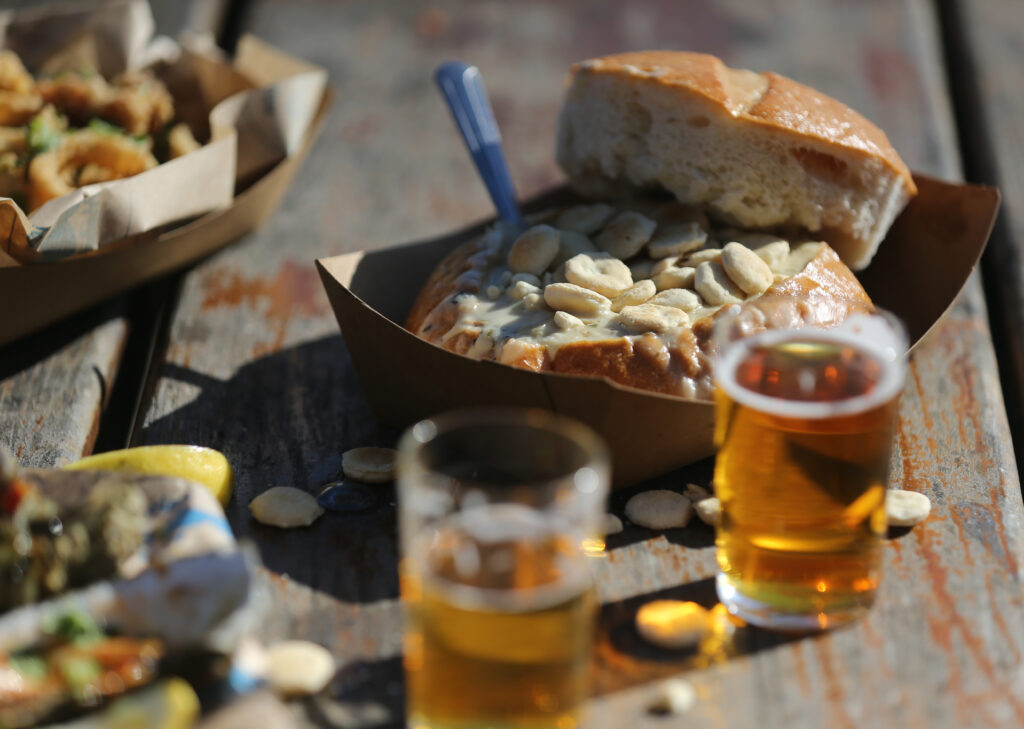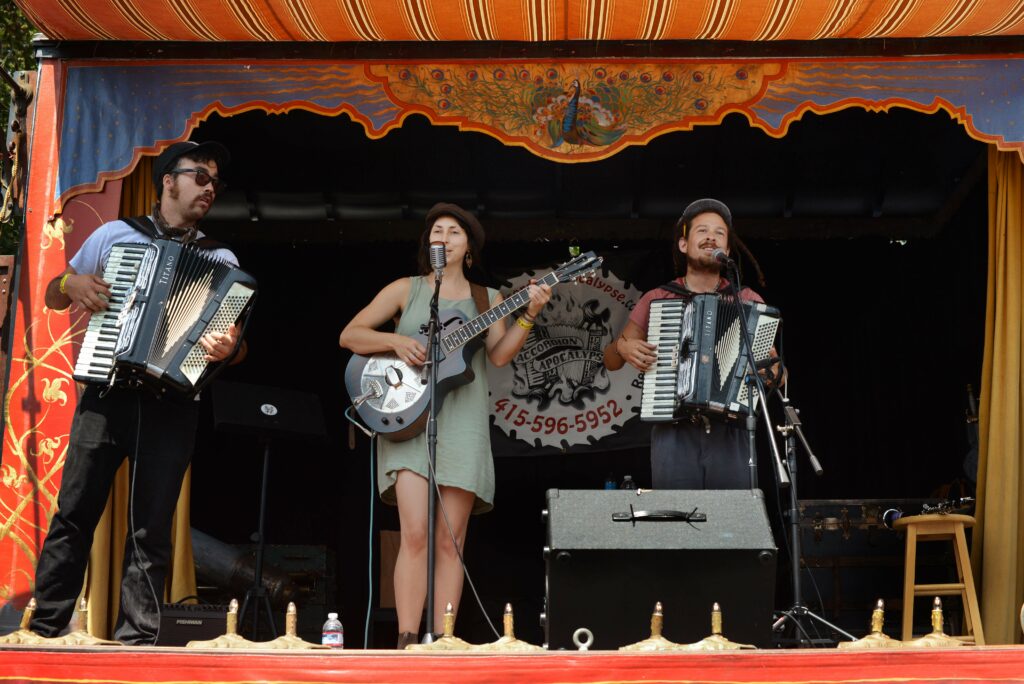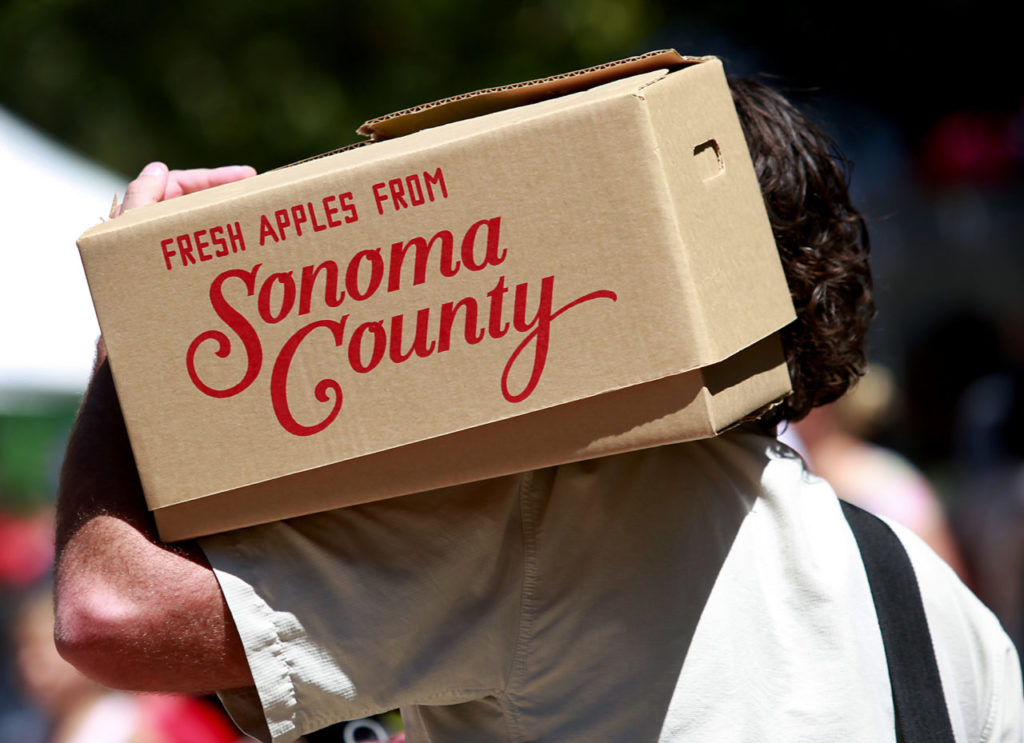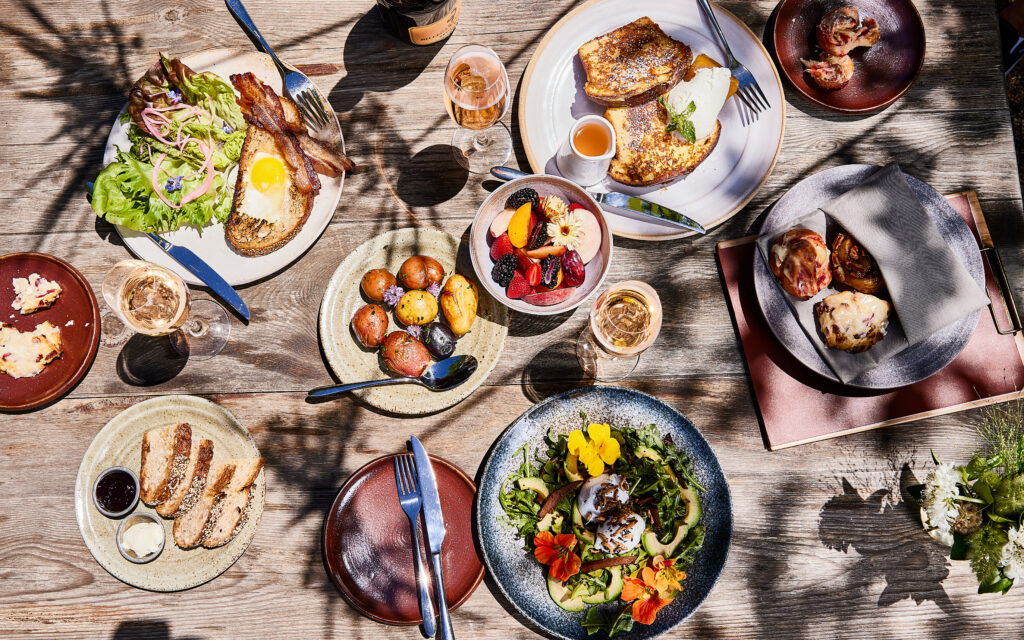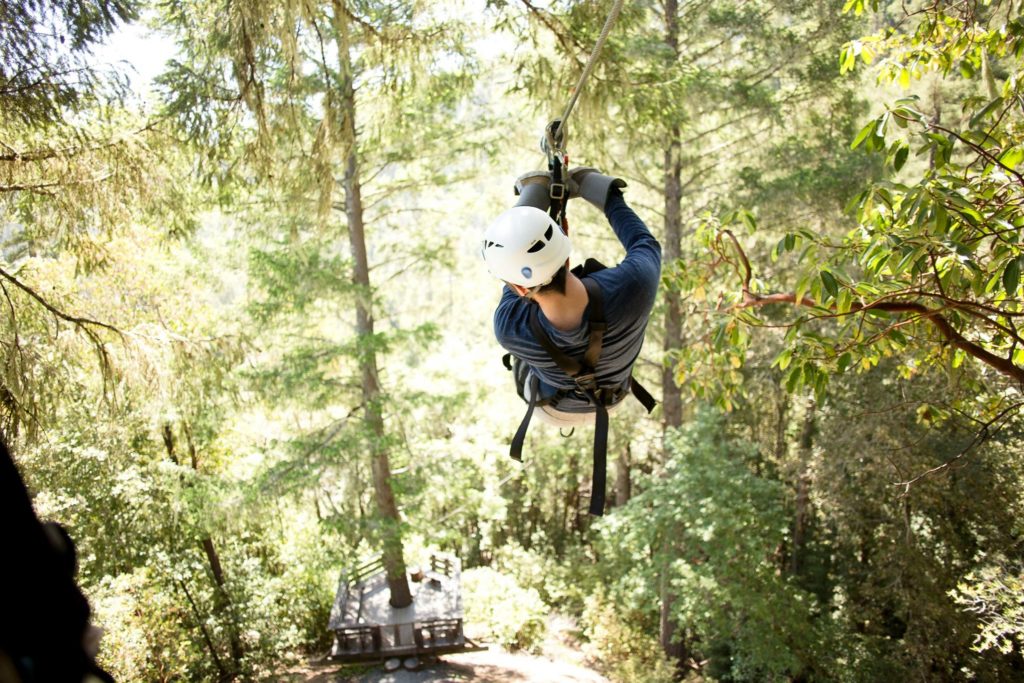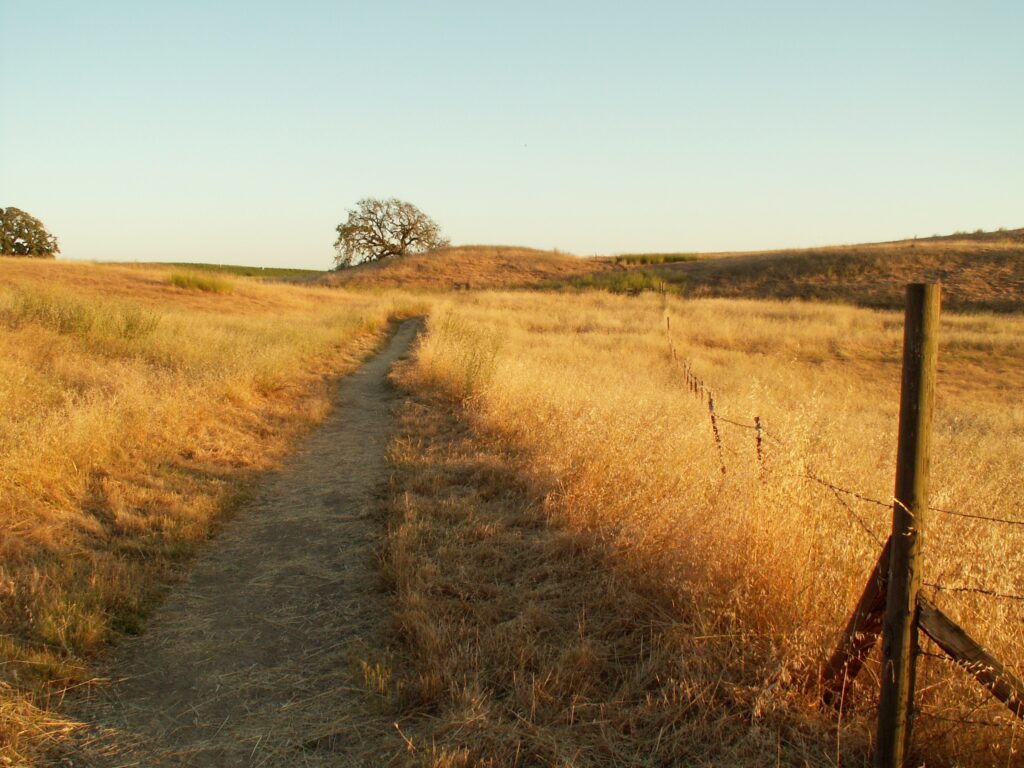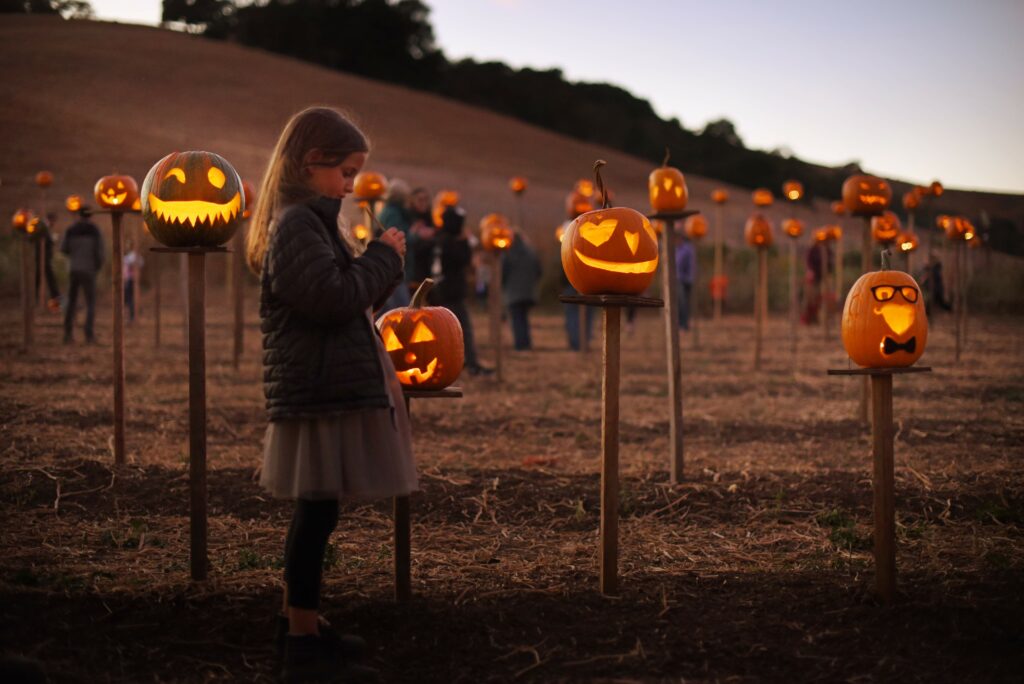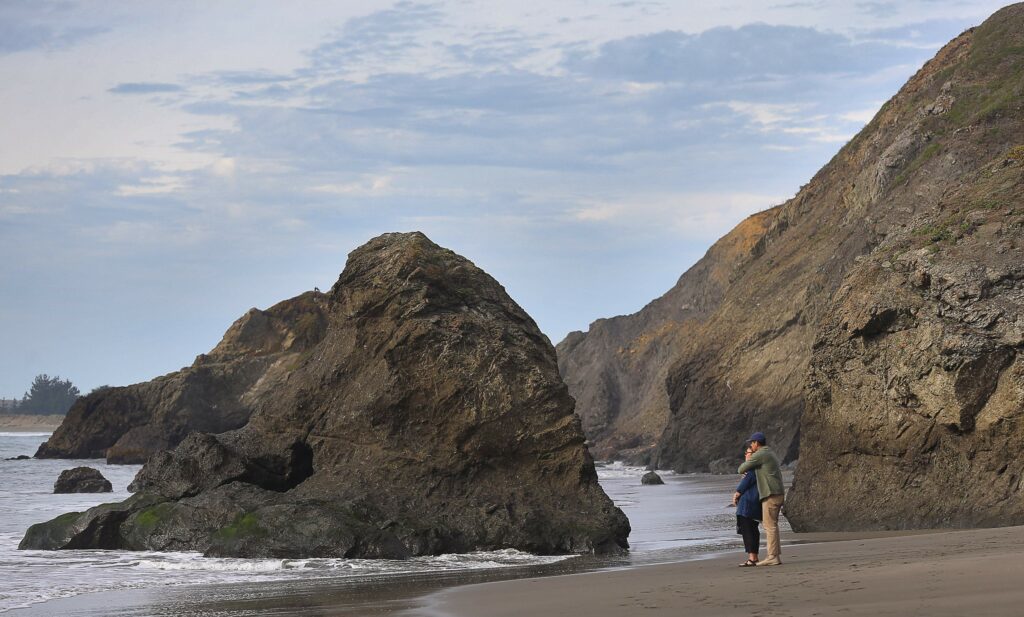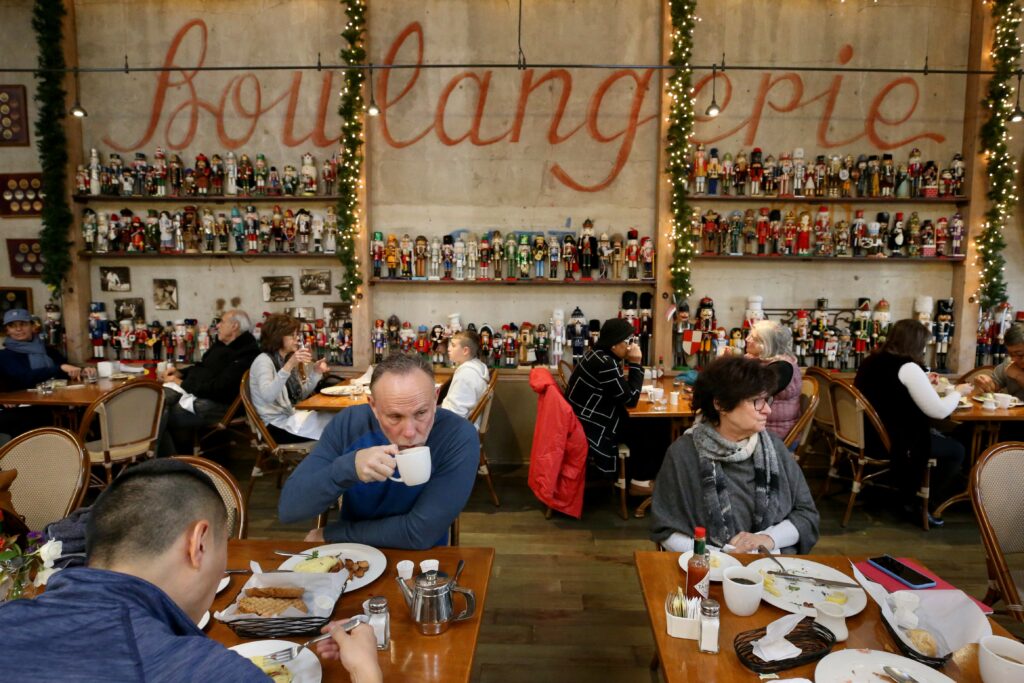 Take a look ahead at the new year, with our weekend-by-weekend, month-by-month collection of favorite seasonal experiences—from mushroom expeditions in January to wildflowers-potting in April to our favorite way to do pumpkins in October. Your expert guides? Members of the newsroom at our sister publication, The Press Democrat, where insider knowledge of the community we share is a matter of pride.
Click through the above gallery to view some of the experiences. 
January
A Classic Drive
The two-lane stretch of Sonoma Highway, 22 miles from Santa Rosa to downtown Sonoma, provides the setting for a perfect Saturday afternoon. The drive encapsulates the beauty and the breadth of Sonoma County: our vineyards and wineries (a tasting inside the wine caves at Deerfield Ranch is perfect on a misty winter day); roadside shops and restaurants (including Salt + Stone in Kenwood, one of my favorites)—even taking in the scars of previous fires, still visible on the hillsides. The drive is a bucolic break from the everyday that soothes the spirit and settles the mind. -Richard A. Green
Bodega's Hidden Galleries
In the compact town of Bodega, a few minutes inland from the coast, the Sonoma County Artisans' Co-op Gallery shows 50 local artists—some newbies, others widely known, including Carolyn Jarvis's plein-air seascapes and Randy Snyder's raku pottery. In 2023, the gallery will focus on a cluster of artists working in a specific genre every other month. The historic Bodega Art Gallery, once an 1850s blacksmith shop, offers a rotating display of artists' work, as well as jewelry, antiques, and the requisite Alfred Hitchcock T-shirts and Tippi Hedren posters. Chef Mark Malicki's Casino Bar & Grill, which isn't a casino at all, is the place to eat. -Kathleen Coates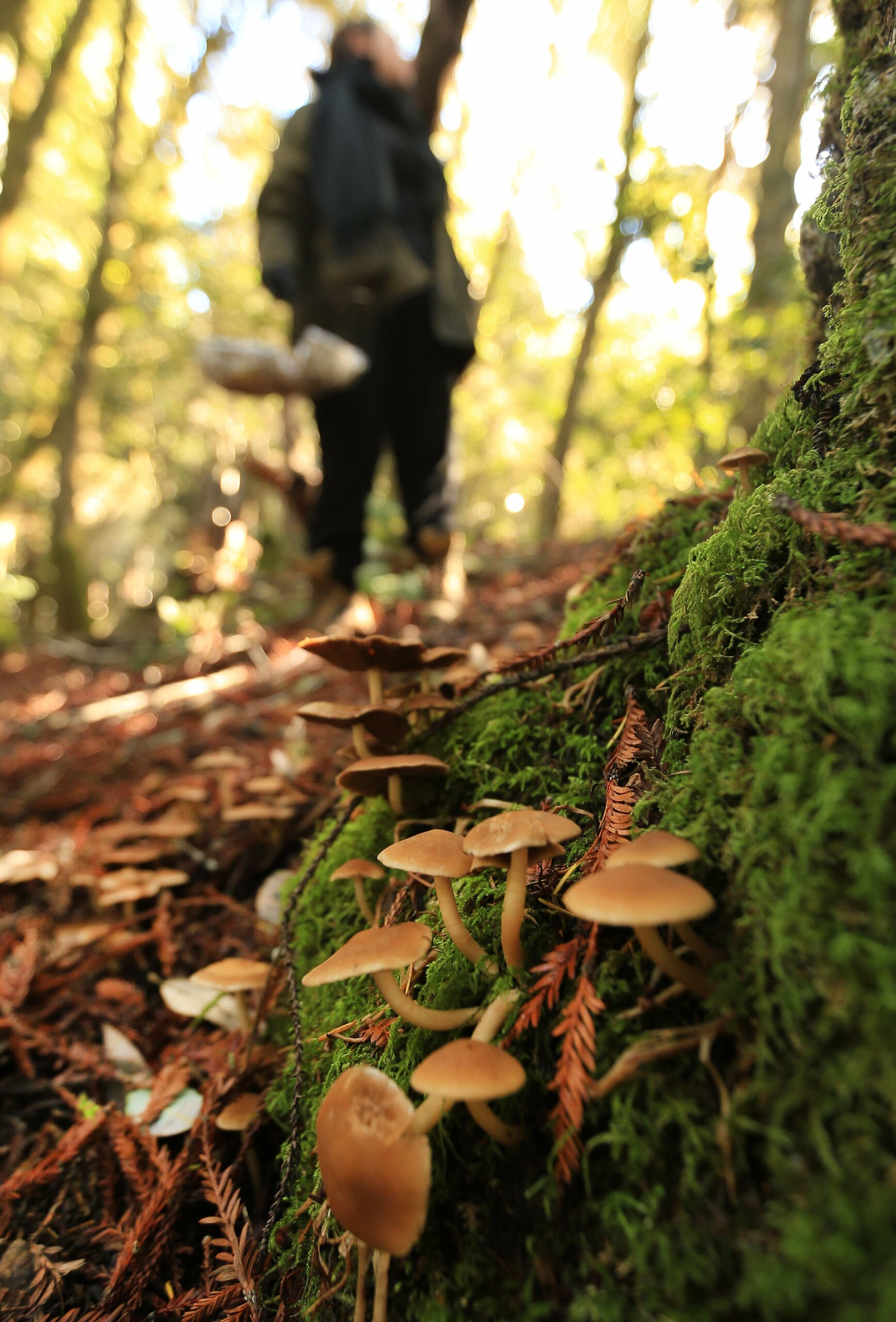 Winter's Bounty
At Salt Point State Park in Jenner—the only legal spot to forage for mushrooms in Sonoma County—20 miles of hiking trails invite you to seek out some of California's finest fungi, including some edible and many non-edible, pretty-to-look-at specimens. To navigate the 6,000-acre park, we recommend foraging with an expert guide or two, like Julie Schreiber and David Campbell of Mycoventures, who offer seasonal group forays. You'll learn mushroom ID techniques, proper handling tips, collecting etiquette and more. -Sarah Doyle
Hiking and High Tea
Enjoy the crisp, cool air of the new year with a walk on the Joe Rodota Trail in Sebastopol. The flat trail is perfect for all types of recreation, from walking and running to biking and roller skating. Leave your car in public parking near Hopmonk Tavern before joining the trail for an enjoyable out-and-back jaunt. Don't forget to make reservations at Muir's Tea Room  for a warm-up pot of tea with a spot of vegan tea sandwiches and cookies afterward. The tea shop, dedicated to the late environmentalist John Muir, is the perfect place to warm up after a cold winter's walk. -Amie Windsor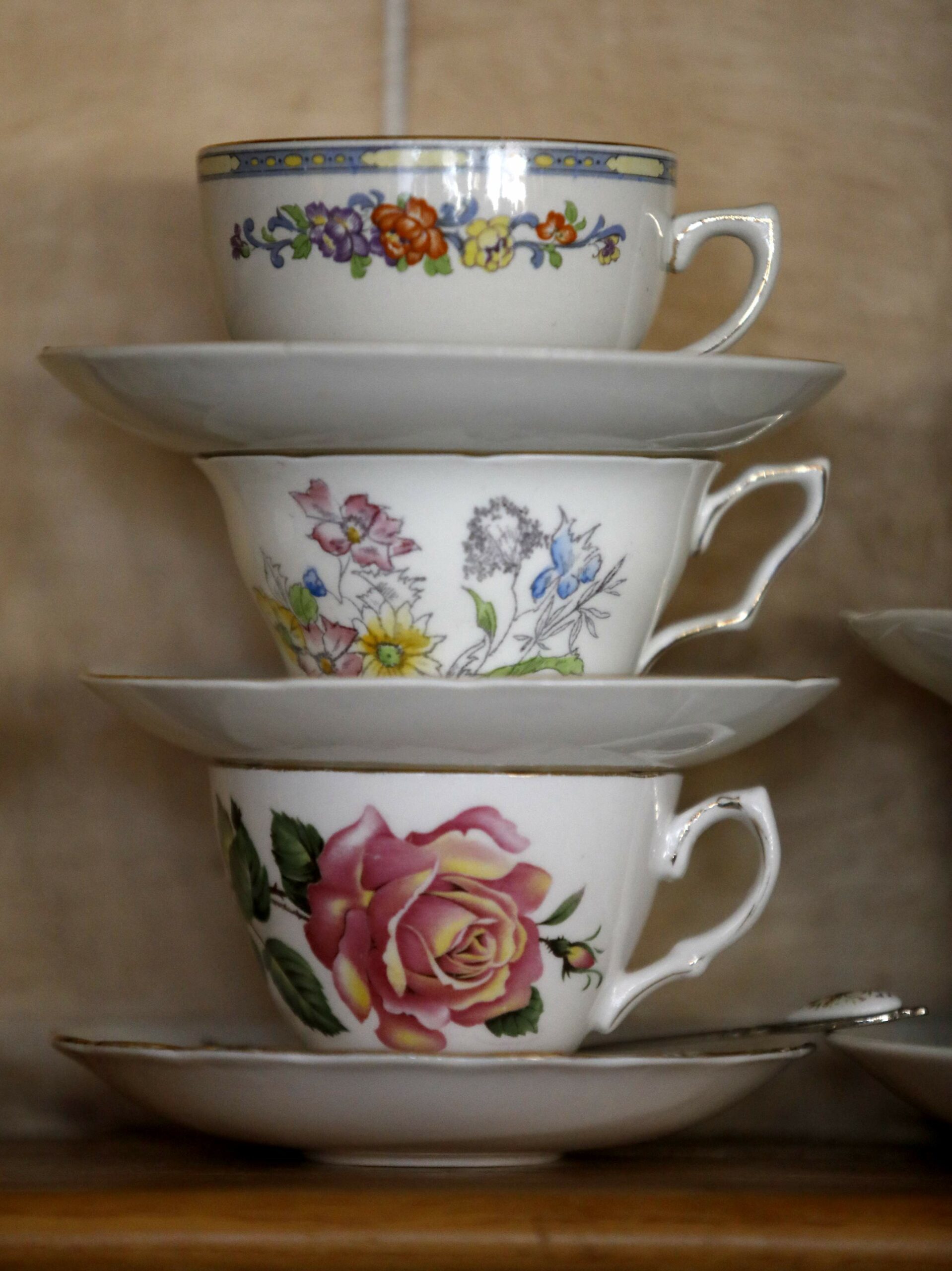 February
Exploring the Estero
The go-to kayak stretches around these parts are the Russian River and Tomales Bay, for good reason. For something quite different, try Estero Americano. If you're not familiar with our esteros, it's the Spanish word for "estuary," a brackish waterway that rises and falls with the tides. Estero Americano meanders through dairy land and offers an absolute riot of bird life—egrets, herons, Canada geese, osprey. Name the bird, it's probably here, and the narrow estuary gives you close-up views. Note that the put-in can be a little hard to find. On Highway 1 in Valley Ford, look for Dinucci's Italian Dinners, head southwest on Valley Ford Estero Road, then hang a left on Marsh Road and immediately look for what appears to be a long dirt driveway down to the water. Figure out where the ocean is, and paddle in that direction. Oh, one additional caution: This is not a trip for a hot summer day. You won't be in shade for one minute. Estero Americano is perfect for a chilly morning in the wet season, when the hills are green and the birds are particularly abundant. -Phil Barber
Off-the-Beaten-Path Wines
Sonoma County is home to over 400 wineries, but some of the best discoveries come in industrial areas, away from heavy tourist traffic, where small-scale owner/ winemakers find affordable production space. Among these hidden gems is Santa Rosa's Carol Shelton Wines, where the very personable owner herself often leads the tastings. Shelton is known for single-vineyard Zinfandels, including her Monga Zin, a particular highlight. After, head to rebuilt Coffey Neighborhood Park to stretch out on the grass and watch the dogs romp, then hit Juanita's Mexican Restaurant on Mendocino Avenue for quesabirria tacos or one of their specials listed on the wall. -Colin Atagi
Curvy Coast Drive
A drive up Highway 1 from Bolinas to Jenner is a perfect way to spend a dreary winter day. It's perfect if you're feeling broody, contemplative, romantic, or just want to be reminded of the splendor along the North Coast. Dotted with great pullouts boasting spectacular views, I love to stop and pop out and stare for a few minutes here and there before escaping back to the warmth of the car, with an obligatory break in Bodega Bay for seafood. An out-and-back hike along the steep Sea to Sky Trail at the Jenner Headlands Preserve is an ambitious end to the afternoon. -Marisa Endicott 
Green Up
Plants make for some of the best gifts, especially coming out of winter, when the world could use a little more green, and especially for Valentine's Day, when I've likely already had my fill of sweets. In Petaluma, Flourish boutique boasts cheeky valentine cards and a whole wall of indoor plants, including my favorite variegated philodendrons, with leaves in the shape of hearts. (They propagate easily—just snip off a cutting and put in a bud vase to share the love with a friend.) Nearby, the Panorama Trail at Helen Putnam Regional Park has views of oaks just beginning to unfurl tiny leaves. From the park, it's less than 10 minutes back into town, which means I can make it back in time for happy-hour oysters at The Shuckery. -Abigail Peterson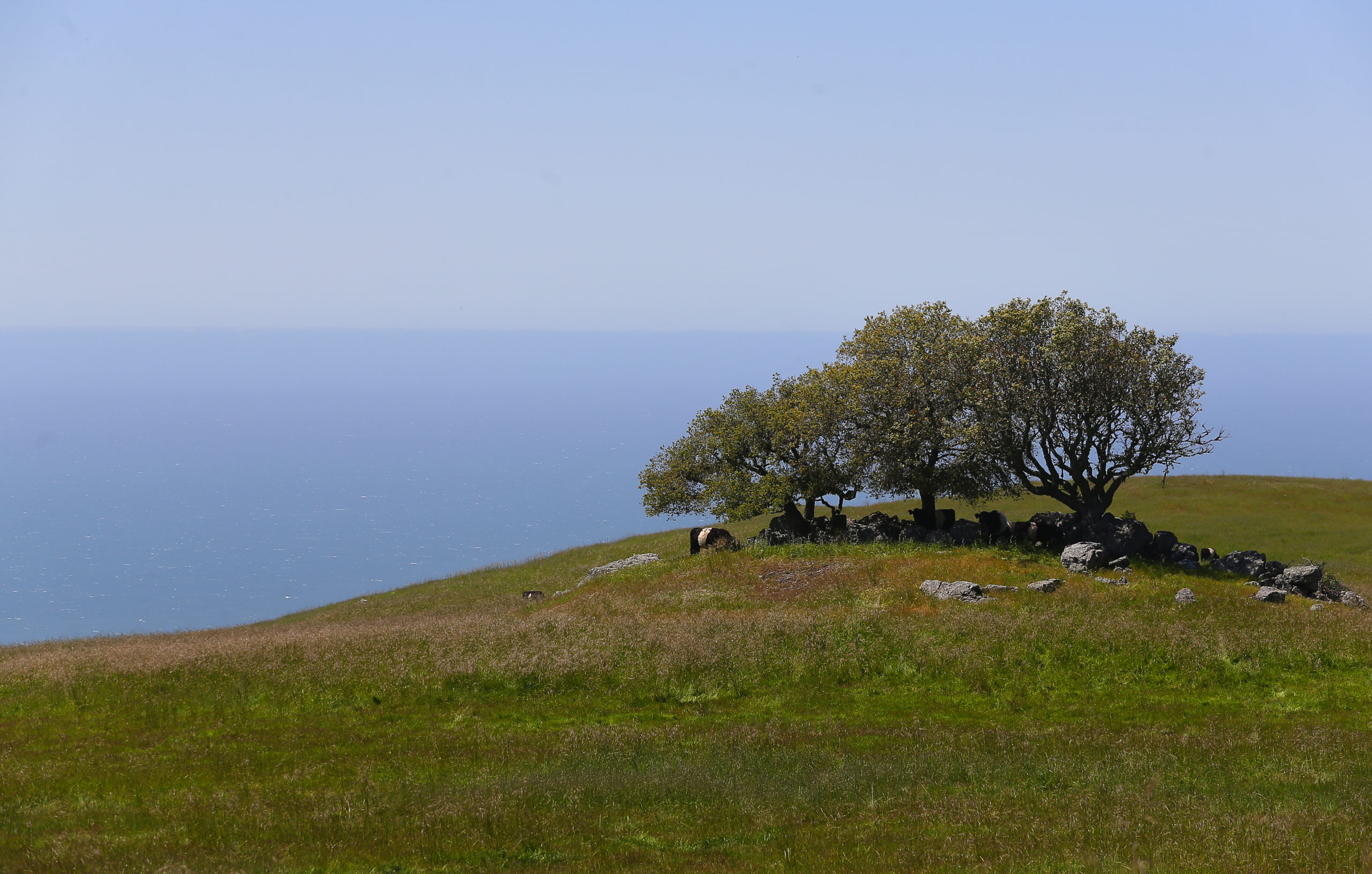 March
Spring's Best Cheese
A hands-on cheese making class at The Epicurean Connection in Sonoma will lead you through the making of 2-plus pounds of a delicious crème de ricotta, which students get to take home. Cheese expert and instructor Sheana Davis will also lead students through a tasting of several different local artisan cheeses. Either before or after class, the back patio at Sunflower Caffé, filled with flowers and plants, is a lovely place to kick back with a glass of white peach sparkling wine and eggy French toast with bacon. The Plaza is yours to explore for the rest of the day—perhaps try a flight of wine at Corner 103, named one of the best tasting rooms in the country. –Mya Constantino
Sugarloaf Ridge Wildflowers
They're tiny but tenacious, spreading out in vast swaths or hiding amid the spring greenery. Sugarloaf Ridge is a particularly fertile place to search for spring's wildflowers. The vast state park above Kenwood has everything from penstemon and trillium to golden fairy lanterns and lupine. Several of the trails here are rigorous, but the Canyon-Pony Gate Trail loop is a moderate choice. Two miles will take you through a redwood grove with starflowers and other spring greenery. Ready for a bite? Tips Roadside awaits at the bottom of the mountain with cold pints and comfort food. The fried Brussels sprouts, with enough to share, are the stuff of dreams, and don't miss the beignets. -Meg McConahey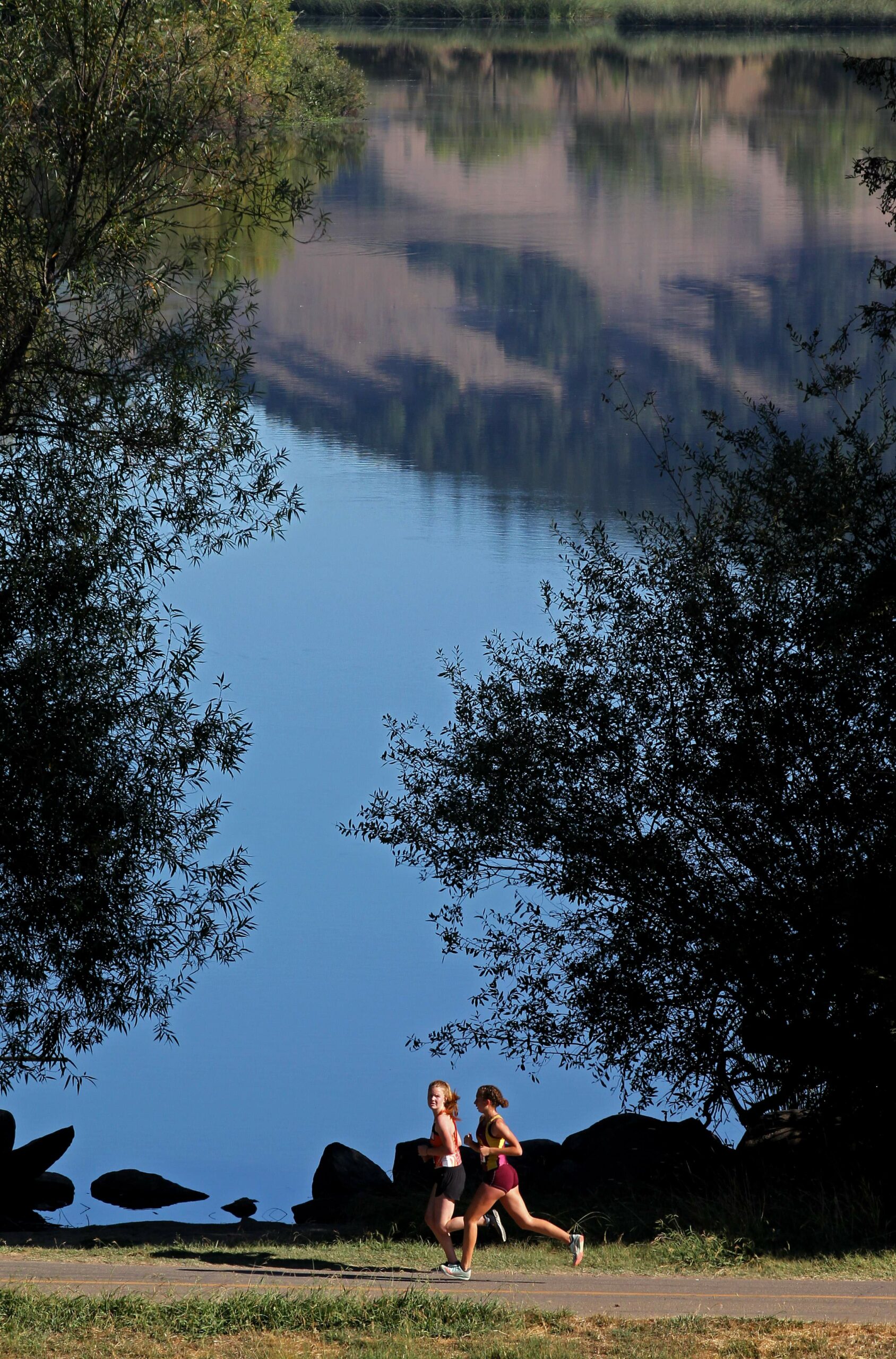 Cheer Young Athletes
You don't have to have a child in a high school athletic program to appreciate the joy and wonders of sport. And you don't have to have been a coach to understand that volunteers are always needed to pull off events. Around here, opportunities abound. How about signing up to help put on the Big Cat track meet March 4 at Santa Rosa High School? It's the unofficial start to the spring track and field season and a huge highlight of local talent (email carriejoseph1@gmail.com for details). Cross-country more your style? How about volunteering to be a course monitor at September's Viking Opener Invitational Cross Country meet at Spring Lake in September? It's called course monitoring, but truth be told, there is a heavy emphasis on cheerleading. No better way to spend a Saturday. -Kerry Benefield
London's Fantasy
Sonoma County is home to many public parks, but none more famous than Glen Ellen's Jack London State Historic Park. A visit to the novelist's vintage white-clapboard cottage, shows the office and adjacent sunroom where London wrote many of his later books and short stories. Abundant hiking trails within the park reveal London's life as a farmer and early conservationist, with a revolutionary-for-its-time pig barn and a 100-year-old dam. The House of Happy Walls, where London's widow, Charmian, lived after the author's death, is now a recently-revamped museum. Back in town, head to the Fig Café to polish off an excellent burger. -Kienan O'Doherty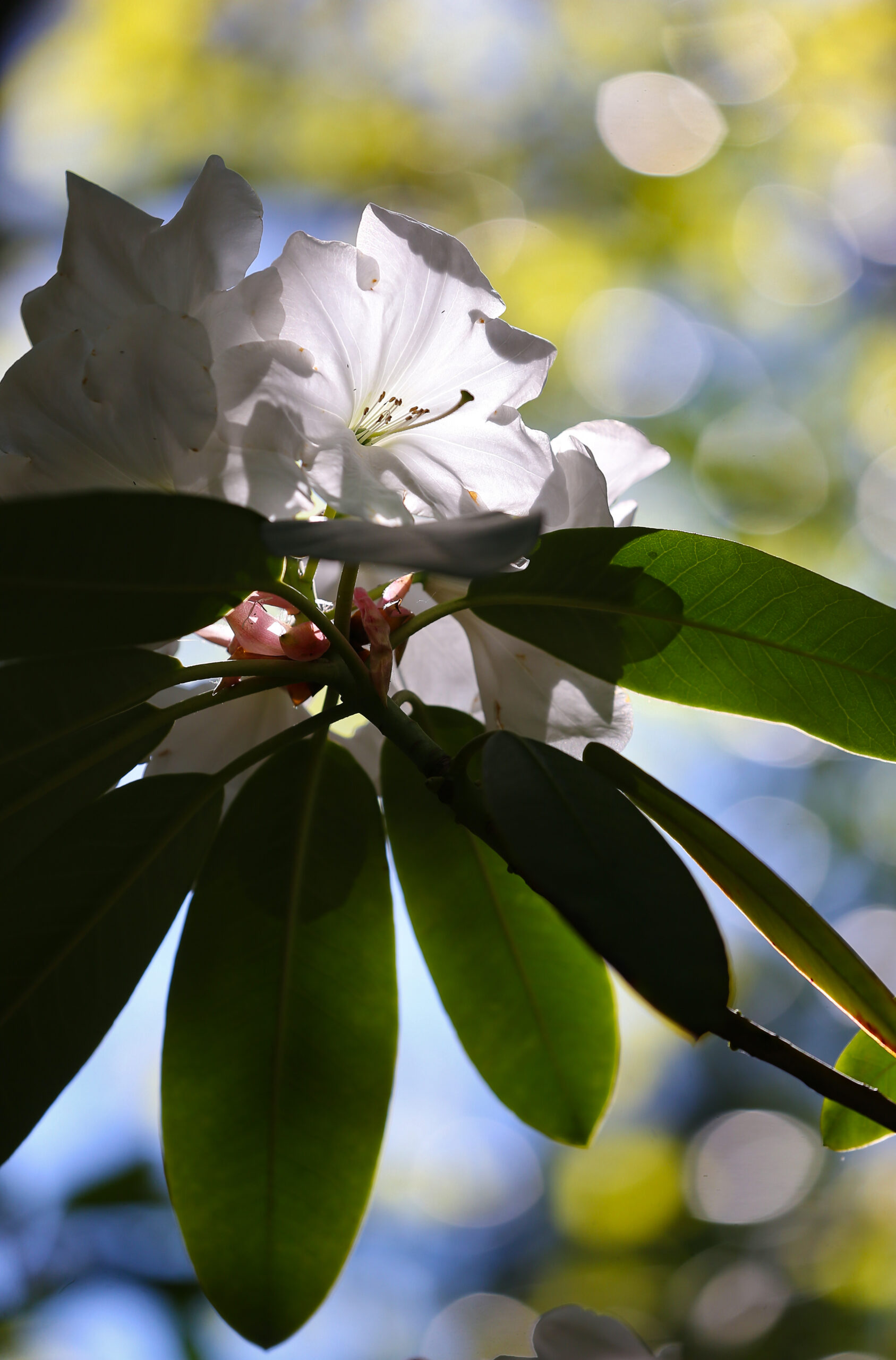 April
Nursery Crawl
For Earth Day, Bay Area gardening geeks know that Sonoma County is the best destination for a nursery crawl. Clear your trunk, lay down a tarp and head out for a plant lover's dream day. Start at The Nursery at Emerisa Gardens in Santa Rosa for quality perennials, grasses, and shrubs. Then explore the enchanting 7-acre display gardens at Sebastopol's Hidden Forest Nursery for blooming azaleas, rhododendrons and camellias. Stock up on tools, seeds, and starts at Harmony Farm Supply and Nursery. Then refuel for an afternoon of planting at Hole in the Wall, serving an all-day breakfast fit for a farmer, with the veggie-stuffed Gardeners Omelet. -Meg McConahey
High-Design Tasting
Last summer at The Donum Estate, a biodynamically farmed Pinot Noir and Chardonnay house in the Carneros region, Berlin-based designers Studio Other Spaces completed an art installation housing a high-end tasting experience like nothing else. The new Vertical Panorama Pavilion has a swirl of rainbow-hued glass panels arching overhead, like an otherworldly Easter bonnet alighting to rest in the middle of the vineyard. Beneath the dome, the riot of color brings to mind an explosion of spring wildflowers, an optimism reflected in the complexities of the wine. A tasting held inside the pavilion is a once-in-a-lifetime splurge, but other tasting options here offer views of the installation along with tours of the art collection and sculpture garden. After, try downtown Sonoma's Tasca Tasca, where a satisfying snack of Portuguese tapas for two runs about $30. -Abigail Peterson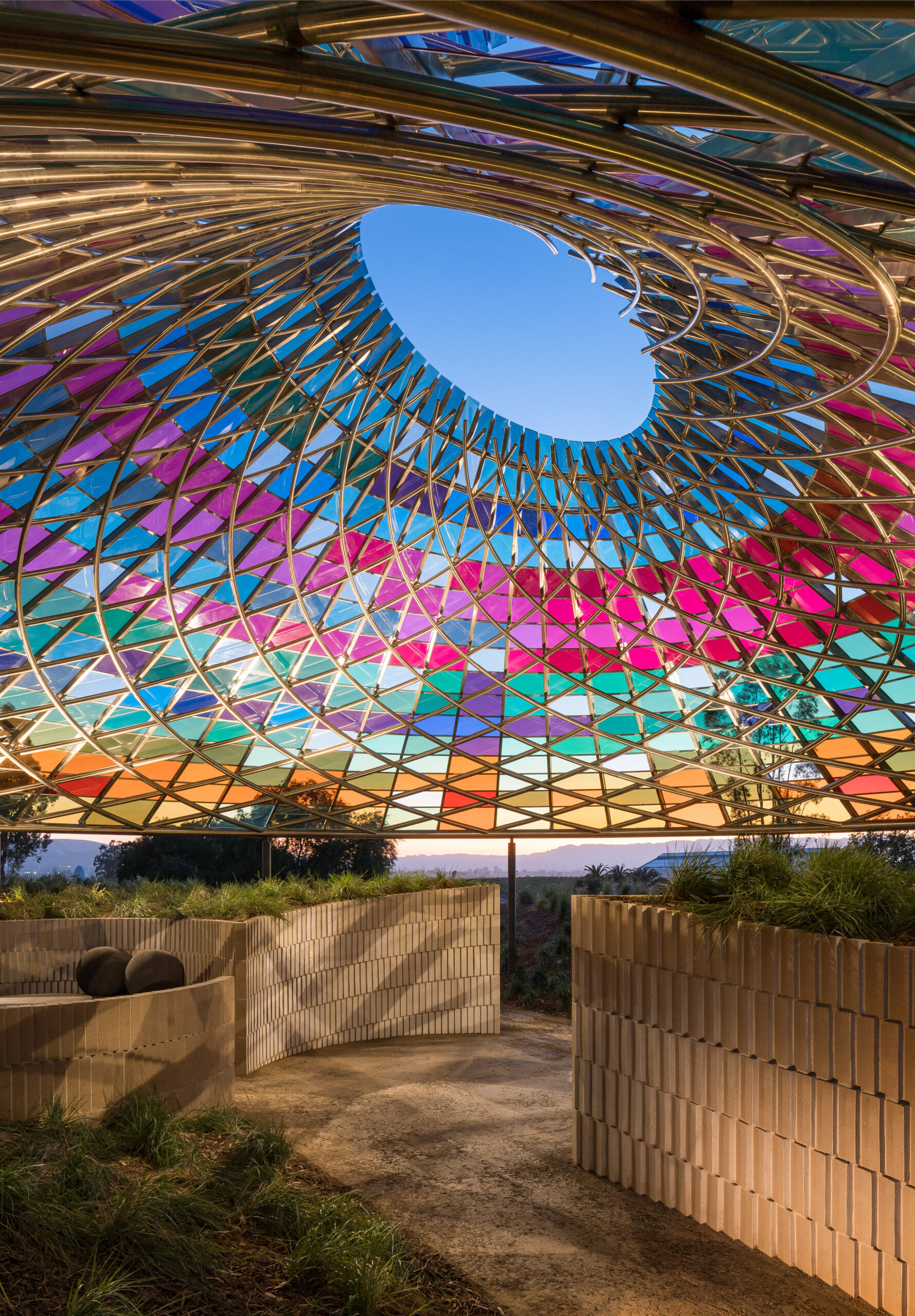 Gothic Mansion
General Mariano Vallejo founded the town of Sonoma and was involved in California's transition from a territory of Mexico to becoming part of the U.S. His beautiful two-story Carpenter Gothic home was built in 1852 on land the Native Americans called "crying mountain," which Vallejo translated into Latin as "Lachryma Montis." It's decorated in 1850s Victorian style, almost as if the Vallejo family still lives there. Or maybe they are, in spirit? On one of my visits, a locked closet doorknob vigorously rotated back and forth without having been touched. After your visit, an adjacent bike and walking path leads to the Sonoma Plaza, where El Dorado Cantina has delicious to-go duck confit tacos. -Yovanna Bierberich
Whales Head North
In late April and early May in particular, the peninsula at Bodega Head, part of Sonoma Coast State Park, is a great place to see gray whales during their migration back from Baja California to Alaska. They swim north along the coast just offshore, providing great viewing opportunities without having to leave land. Look closely and you might catch some mothers and their calves. –Marisa Endicott
Natural Escape
Riverfront Regional Park in Healdsburg is a beautiful spot for all kinds of outdoor excursions, but one of my favorites is kayaking in the park's two lakes. Nestled along the Russian River off picturesque Eastside Road, the park feels like a true escape to the natural world. There's leisurely fishing plus plenty of birds and other wildlife to spy through the trees. Beforehand, the best way to kickstart a day of kayaking is to grab a big breakfast—crepes, pork buns, pastries, or egg sandwiches— at the Saturday morning Santa Rosa Farmers Market at Luther Burbank Center for the Arts. -Emma Murphy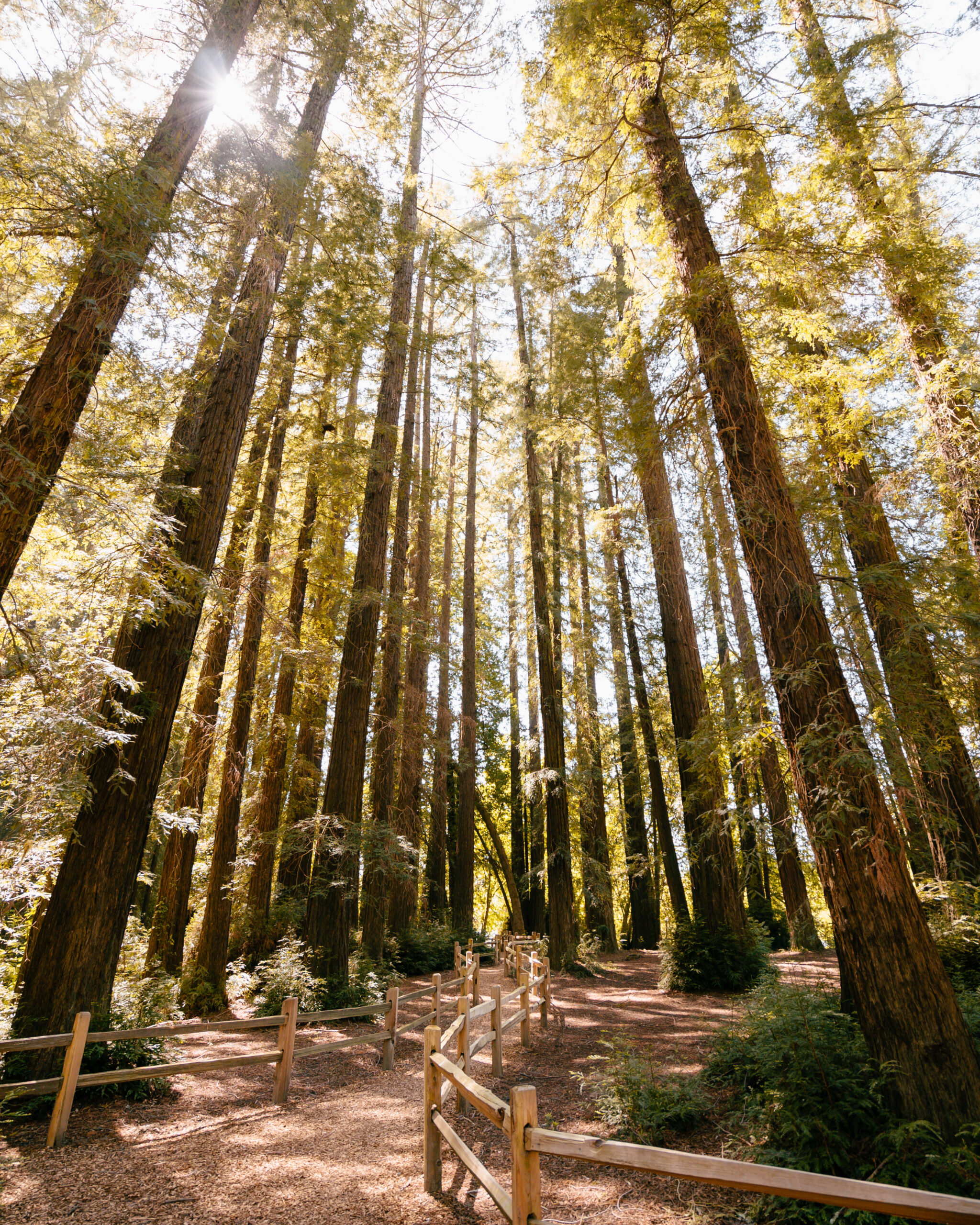 May
Latino Heritage
Southeast Santa Rosa's Taylor Mountain Regional Park is perfect in May, with native oaks and rigorous uphill hikes that will get your heart racing. After, the nearby Mitote Food Park, a hub of Mexican food trucks in the heart of Roseland, is a celebration of local heritage. Try the fresh mango ceviche at La Victoria or succulent mushroom tacos at Gio Y Los Magos. Linger for a lively fiesta fueled by local bands and dancing. For the Aztecs, the word "mitote" means a round dance or a community celebration– and that's exactly what you'll find here. -Alana Minkler
Forgotten History
It's known as Sonoma County's ghost town, but the truth is that Wingo is neither haunted (as far as we know) nor deserted any more. Back in the day, Wingo—in the marshlands south of Schellville – was accessed only by rail and by boat. The small cluster of houses, many now being fixed up by locals, all have docks on Sonoma Creek, which connects to a network of sloughs. For a 5.5-mile round-trip hike, start at Larson Family Winery on Millerick Road and follow along as the road turns to gravel. At some point, you'll convince yourself you're lost, but keep going and eventually Wingo will appear like a hallucination. When you get back, why not return the favor to the Larsons and taste some of their wines? Then head east a short way on Highway 121 to Lou's Luncheonette. Order whatever you'd like for lunch, but you're missing out if it isn't the spicy chicken and waffles. – Phil Barber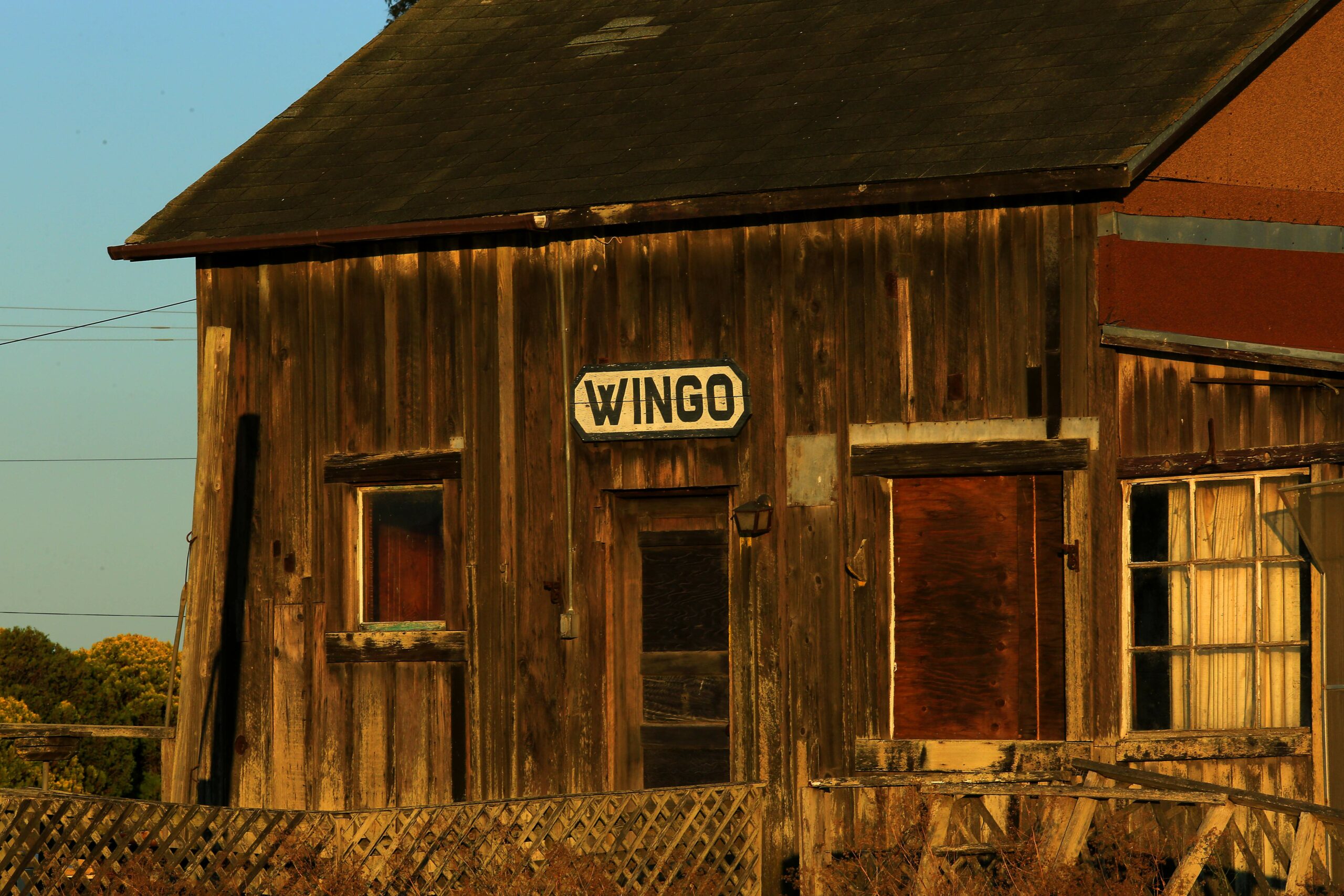 Plein Air Painting
Sonoma County is just as full of artists as it is of interesting landscapes and places to paint. A surface and some paint or sketchpad and pencils are all you need to jump into outdoor, or "plein air," painting. On any given weekend, you might find artists with easels set up on the beach, in downtown Petaluma or at local parks, capturing the scene. But you don't have to paint alone. Local parks like Pepperwood Preserve occasionally offer classes led by artists who teach how to paint natural settings, and professional and amateur artists meet for regular outdoor painting sessions through groups such as Ready, Set, Sketch!. -Antonie Boessenkool
Steam Power
Sturgeon's Mill is a working museum and turn-of-last-century lumber camp on the outskirts of Sebastopol. Steam whistles, sputtering engines, and buzzing saws help volunteers tell the fascinating history of this mill, which for 50 years supplied redwood lumber to the area. Kids will love seeing draft horses and blacksmiths at work, and it's a real treat for everyone to watch an enormous redwood get turned into planks of lumber. The only catch? It's only open four weekends a year, typically in May, June, September, and October. Before you go, fill up with a hearty breakfast at Willow Wood Market Café in nearby Graton. -Jennifer Graue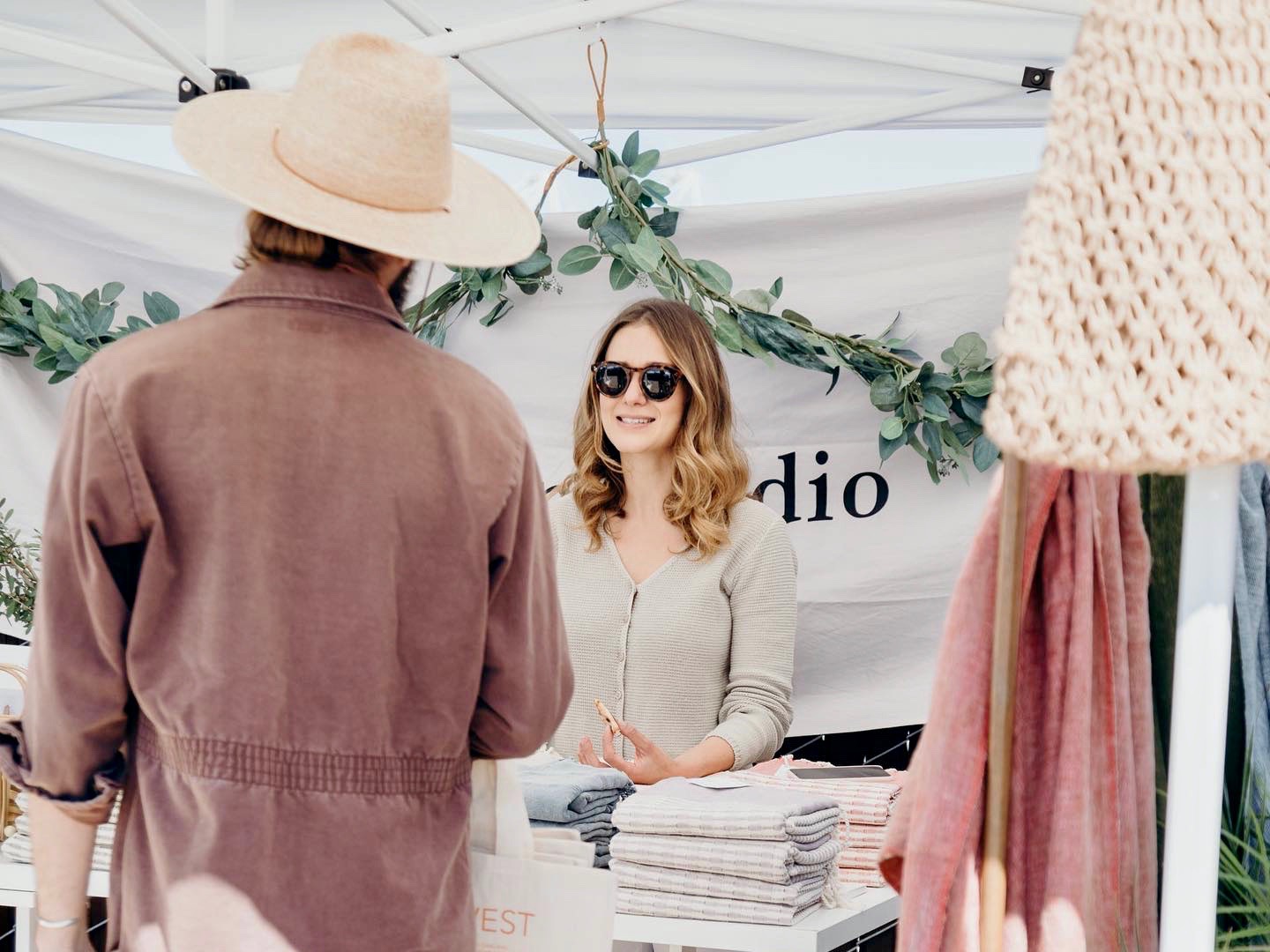 June
Artisan Shopping
The Barlow is a fun place to be whatever the season, and I often take out-of-town visitors there for dinner at Blue Ridge Kitchen or cocktails at Fern Bar. But in summer I like to wander in the sunshine and see what I find during the Head West Marketplace, on the second weekend of each month, March to December, where artisans and vendors sell all sorts of colorful and creative things like pretty jewelry and soft blankets. The focus is on small-batch, locally sourced items, which always leads to finding something special for someone special. -Antonie Boessenkool
Pride Month
Guerneville has been described as the de facto Fire Island of the West Coast, making it a great place to kick off Pride Month in Sonoma County. Take a trip to the charming, redwood-filled city that boasts creative cuisine and hospitable locals. A soft Bavarian pretzel and crisp German lager from Bröt are the perfect fuel for strolling the downtown area. Fill your day people-watching and exploring the community's niches—Russian River Books & Letters is a great gathering space—then unwind with a nightcap at Rainbow Cattle Co., one of the county's few LGBTQ+ bars. -Bryce Martin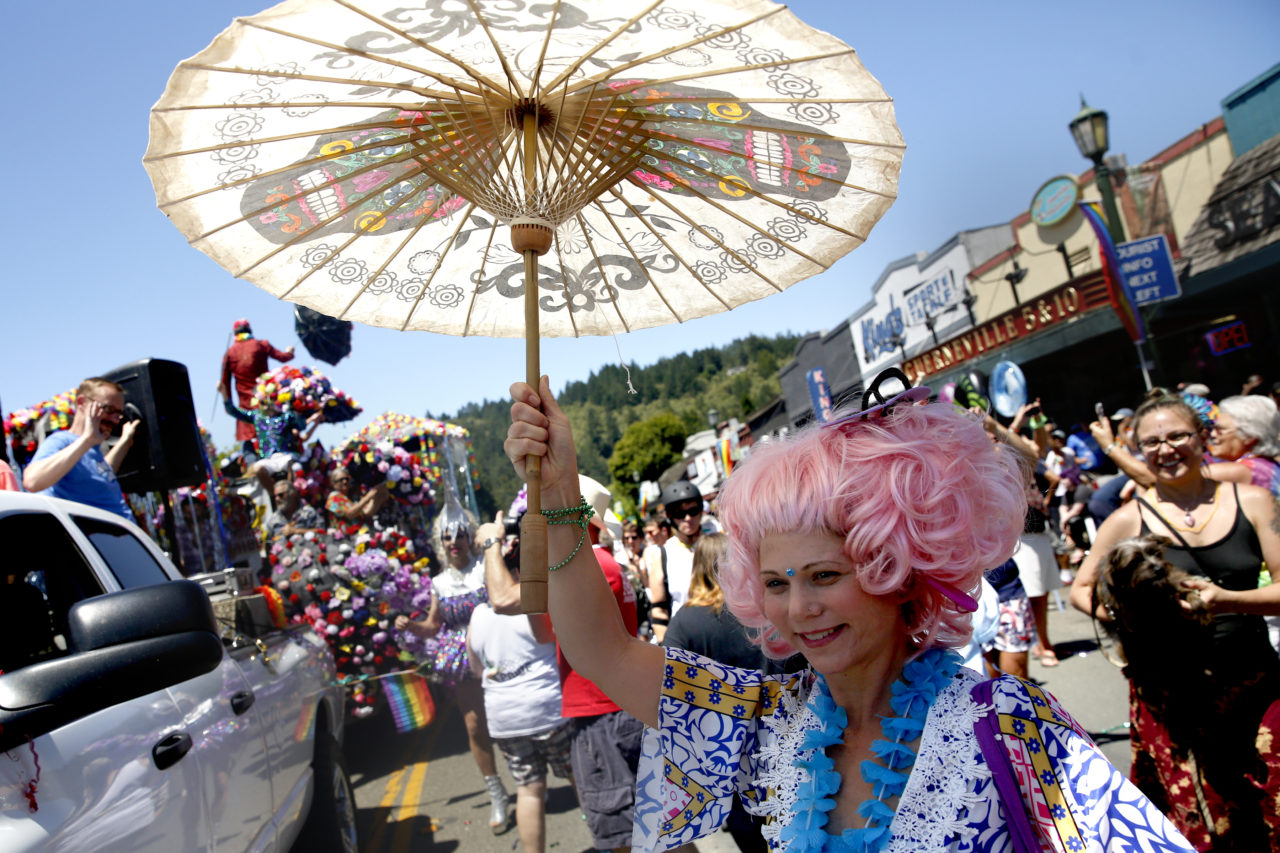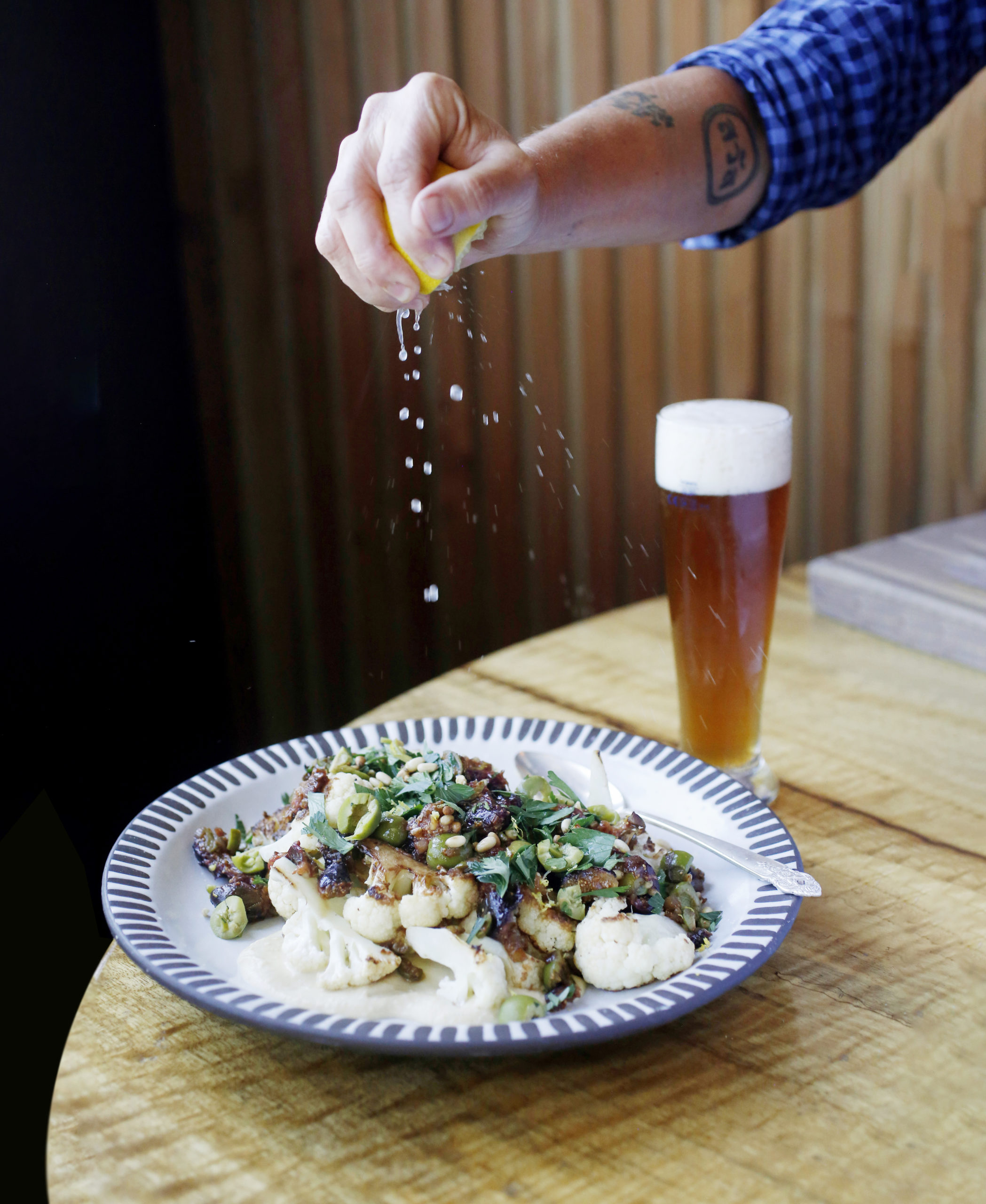 Petaluma Stroll
As the summer warmth calls for longer evenings, spend the day meandering through bustling historic downtown Petaluma. Stroll to Stellina Pronto, a quaint Italian cafe, for an iced coffee and sweet brioche bun to start your journey. After, head off to Petaluma's streets to explore the small boutiques and antique shops along Kentucky Street. Keep your eyes peeled for street art hidden in alleyways. Snap a photo or three, then head to the riverfront to cross the old railroad bridge and rent a paddleboat from the new Floathouse rental center. End the day on a killer note with live music at the graffiti filled Phoenix Theater, where local skateboarders practice tricks during downtime. – Mya Constantino
Hilltop Sculptures
In a region filled with wineries, Paradise Ridge is an absolute gem. Built in the Fountaingrove neighborhood on 155 hilltop acres overlooking the Russian River Valley, the main building was lost in the 2017 wildfires but has been gloriously rebuilt. One of the winery's enduring attractions is Marijke's Grove, which displays more than 20 large-scale outdoor sculptures. The Empyrean Temple, a dramatic wooden structure, was built on-site and meant to travel to Burning Man, until the pandemic had other plans. After exploring the art, head to Willi's Wine Bar, also lovingly rebuilt after the fire, where baked oysters, roasted beets, filet mignon sliders, and mushroom mac & cheese are some of the headliners, along with flash-fried calamari with orange chile gremolata and roasted bone marrow. -Dan Taylor and Marie McCain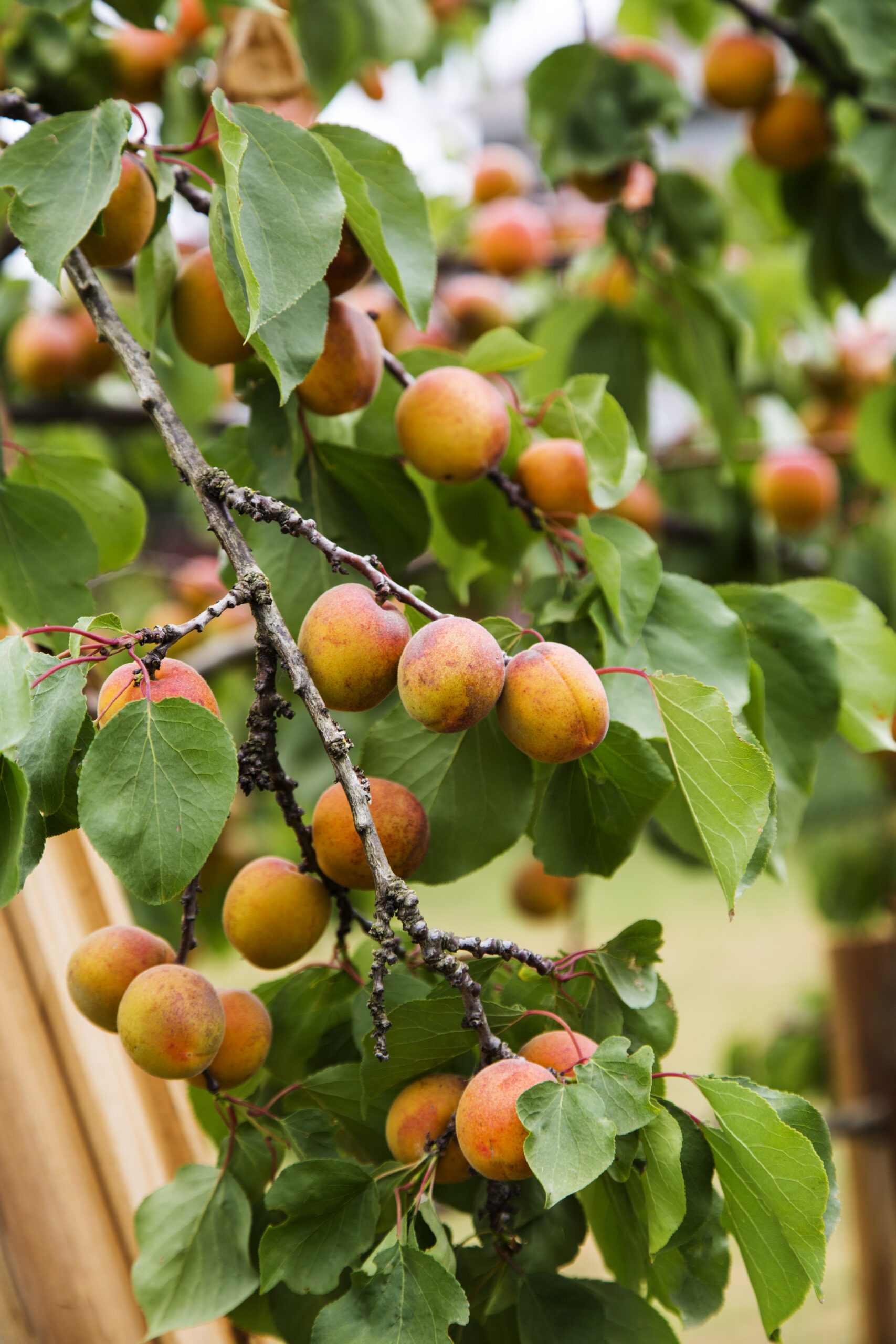 July
Steampunk Style
It's the season for live music festivals, and one of the best is the old-timey Rivertown Revival in Petaluma's Steamer Landing Park, on the McNear Peninsula. This year's event, the 12th annual, takes place on July 22 and 23. Celebrate "The Greatest Slough on Earth" with some two dozen musical acts plus works from local artists, like Burning Man's Reared in Steel, as well as the ever-popular $5 weddings. Rivertown Revival is a benefit for the Friends of the Petaluma River, working to celebrate and conserve the beloved local waterway. -Dan Taylor
Just Peaches
Each summer, The Pharmacy restaurant in Santa Rosa celebrates the arrival of peach season by serving one of Sonoma's best sandwiches: a triumphant trio of fresh peaches, mozzarella, and bacon, resting on a bed of arugula and sandwiched between housemade ciabatta. Pair this ultimate peach BLT with an outing to Dry Creek Peach & Produce outside Healdsburg. Here, you can purchase delicious, just-picked peaches and peach jam from the farm stand, which supplies fruit to famed restaurants like Chez Panisse. -Sofia Englund
The Boys of Summer
As far as ways to spend a summer evening, there aren't many better options than taking a trip to historic Recreation Park in Healdsburg to watch a Prune Packers game. The Packers are a collegiate summer league baseball team comprised of some of the best up-and-coming young talent from around the country. Not only could you be watching players who will soon be up in the big leagues, but you'll be doing so in one of the best venues in Northern California. It's baseball in its purest form and always a treat. Before or after a game, it's an easy call to stop by The Wurst downtown for sausages and hot dogs or Taqueria El Sombrero for an Al Pastor super burrito. – Gus Morris
Doran's Secret Side
When sweltering summer days call for a coastal escape, dodge the traffic jam at Doran Beach, drive around Bodega Harbor on Westshore Road, and head to Campbell Cove instead. This chill little stretch of sand near the Bodega Bay trailhead is a great place to wade, kayak, and tidepool. Since it's in a protected cove, the winds aren't as brisk and dangerous waves are few and far between. While the kids fly kites or bury each other in the sand, adults can relax and bask in the smug satisfaction of having a secret beach hideaway. On the way home along Highway 1, pull into Fishetarian Fish Market, where sandy, sun-kissed guests are welcome and fill up on chowder or some of the best fish tacos on the coast. -Jennifer Graue
Fishing in the City
The allure of getting back into bed fades quickly once I splash water on my face and start thinking about spending my Saturday catching largemouth bass, crappie, and bluegill in the lake at Nagasawa Community Park, in the Fountaingrove neighborhood of Santa Rosa. A 6-foot-6 lightweight fly rod and barbless hooks make the little guys seem bigger than they are, and my inexpensive kayak allows me to get near areas of the pond where green reeds and dead tree branches offer perfect fish cover. A reliable source tells me the bass are most active in July. -Martin Espinoza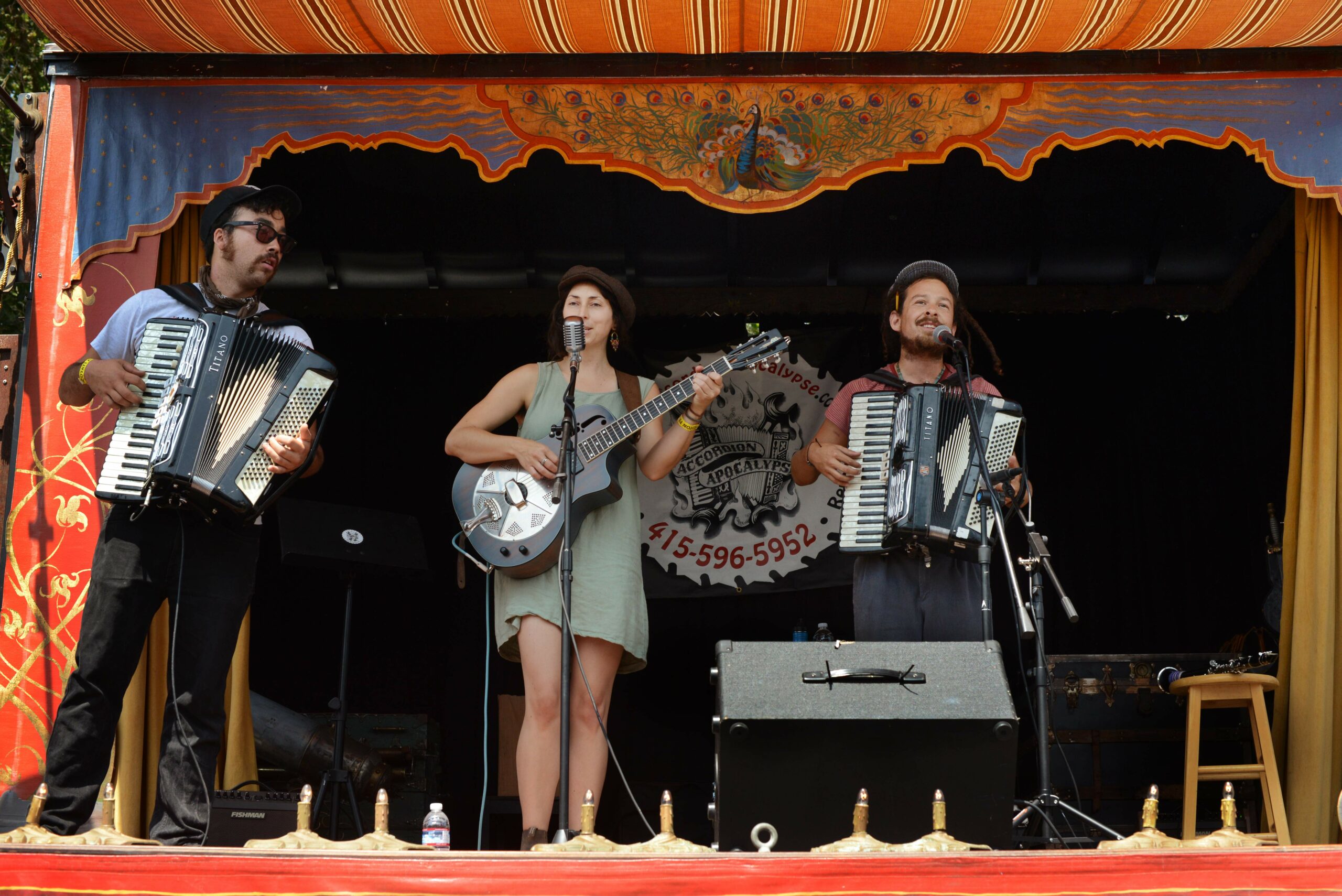 August
Accordions Unite
When anyone mentions accordions, I instantly flash back to my Ohio youth and Saturday evenings with my parents watching Lawrence Welk. Little did I know that every August, tucked in La Plaza Park in Cotati, the world-famous Accordion Festival rolls around. It's been a three-decade tradition, this outpouring of affection from thousands who gather to enjoy an eclectic array of musical styles. What? You're unaware there's more than polka? Over the weekend, you'll hear zydeco, blues, rock, Mexican conjunto, swing, country and western, and more played by some of the world's most accomplished accordion stars. Sorry, Mr. Welk. My August Saturday nights are now reserved for a rousing evening of accordions and good friends. See you there August 19-20. -Richard A. Green
A Foodie Day in the Springs
Busy travelers headed to Sonoma on Highway 12 often breeze through the Springs, a collection of unincorporated towns that include Boyes Hot Springs, El Verano, Fetters Hot Springs and Agua Caliente. Once a popular tourist destination for its rejuvenating thermal pools, the area is making a triumphant return as a culinary destination. Brightly painted buildings by artist Rico Martin highlight vintage stores and family-owned Latino markets. Make your first stop Sonoma Eats at the Barking Dog Roasters for mole enchiladas, shrimp tacos, and giant burritos. Nearby El Molino Central makes tortillas from scratch daily—their ahi tostadas with chipotle mayo are outstanding. And further south, you'll find La Michoacana ice cream shop with dozens of flavors of ice cream, paletas, and bionicos (fruit bowls). In the evening, the Los Magos food truck, a local favorite, pulls up to the Wine Country Auto Center. -Heather Irwin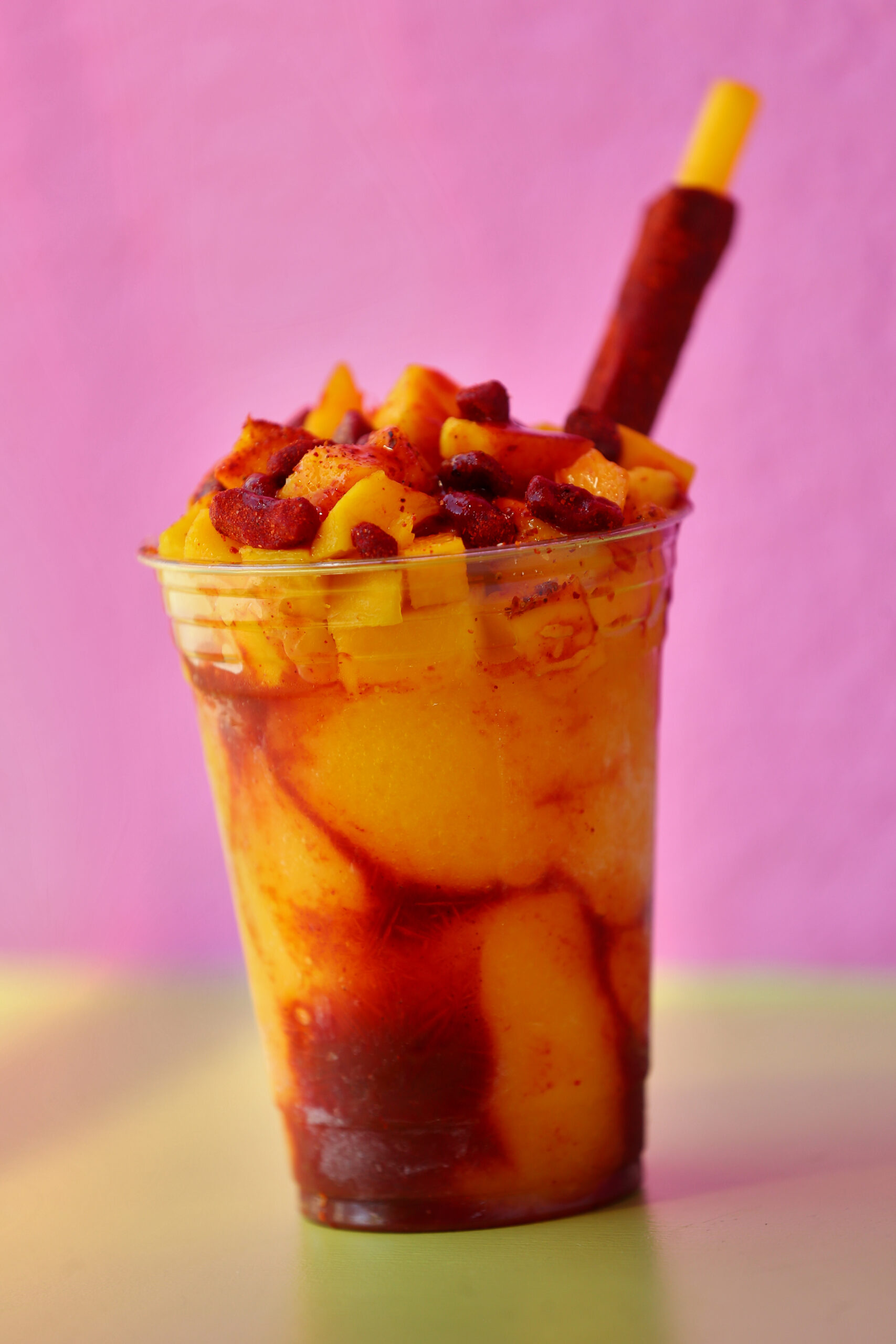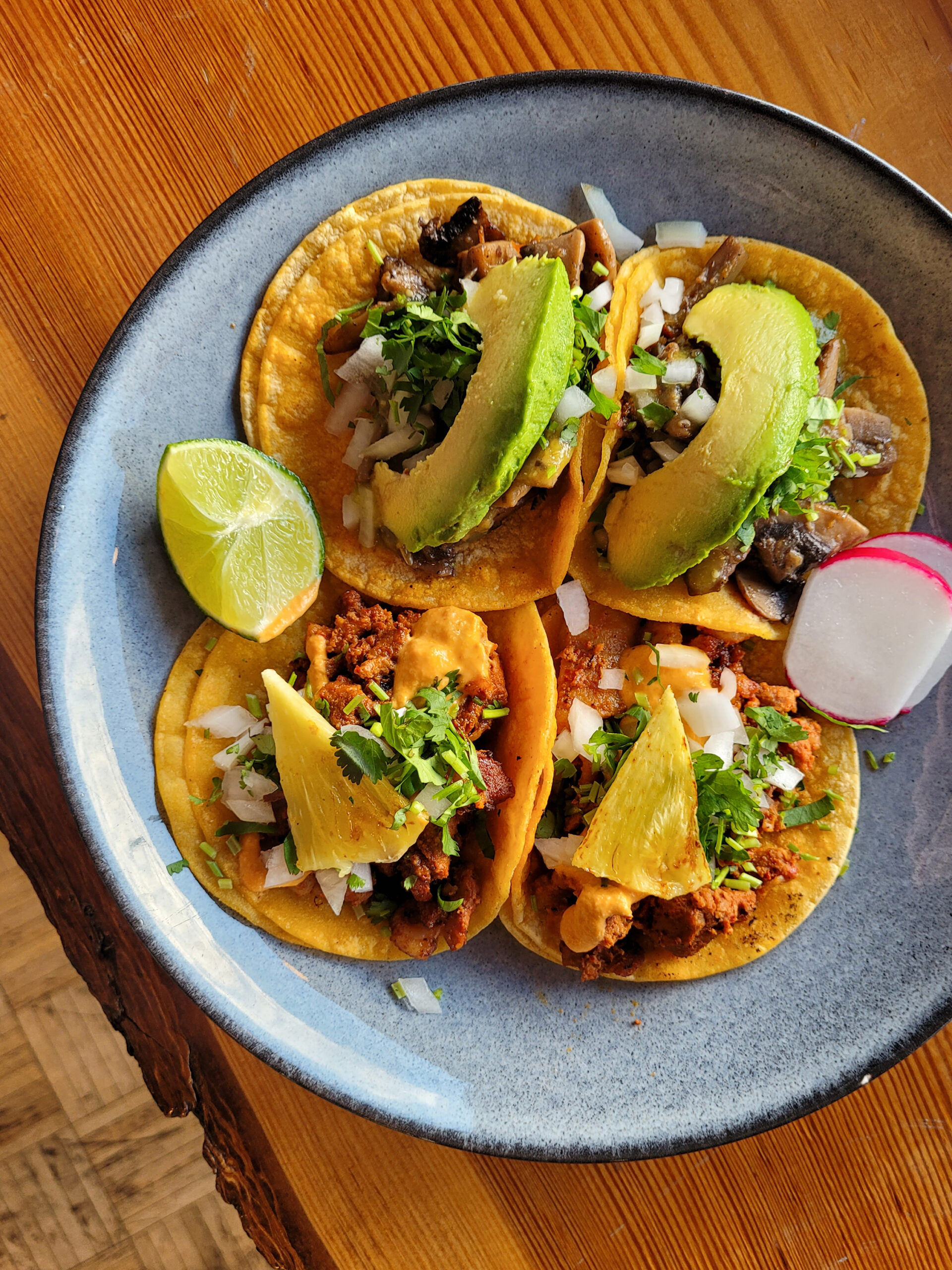 Apples Arrive
August is Gravenstein season—Sonoma's home-grown hero apple, and it's hard to imagine anything better than a late summer day revolving around good food and small farms in West County. Rural apple orchards line the backroads off Gravenstein Highway, including at Hale's Apple Farm, a local favorite still run by the Hale family. Start with Gravensteins (or, later in the season, the tart Pink Lady apples) right from the trees at Hales, then drive back into town for some of the best ramen around at Ramen Gaijin, followed by drinks at Third Pig or the new natural wine bar The Redwood. Back at home, use some of your apple harvest to bake a crisp—the best way to wrap up the day. – Lonnie Hayes
Share the Harvest
Play farmer for a day with Farm to Pantry, a local nonprofit that gleans unused produce from local farms, wineries, and private properties throughout the county. Headed by Food Network celebrity chef, Duskie Estes, you'll help bring in fresh food that would otherwise rot on the vines. Depending on what's ripe, volunteers spend about three hours wielding fruit pickers, plucking kale, wrangling olives, or piling peaches and packing their haul into boxes. If you're lucky, you'll get to see first-hand the fruits of your labor at a drop-off or distribution point. Most food goes directly to families or to one of the many partners who distribute or process the food for locals. No experience is necessary, and you'll get that rosy glow of doing good. -Heather Irwin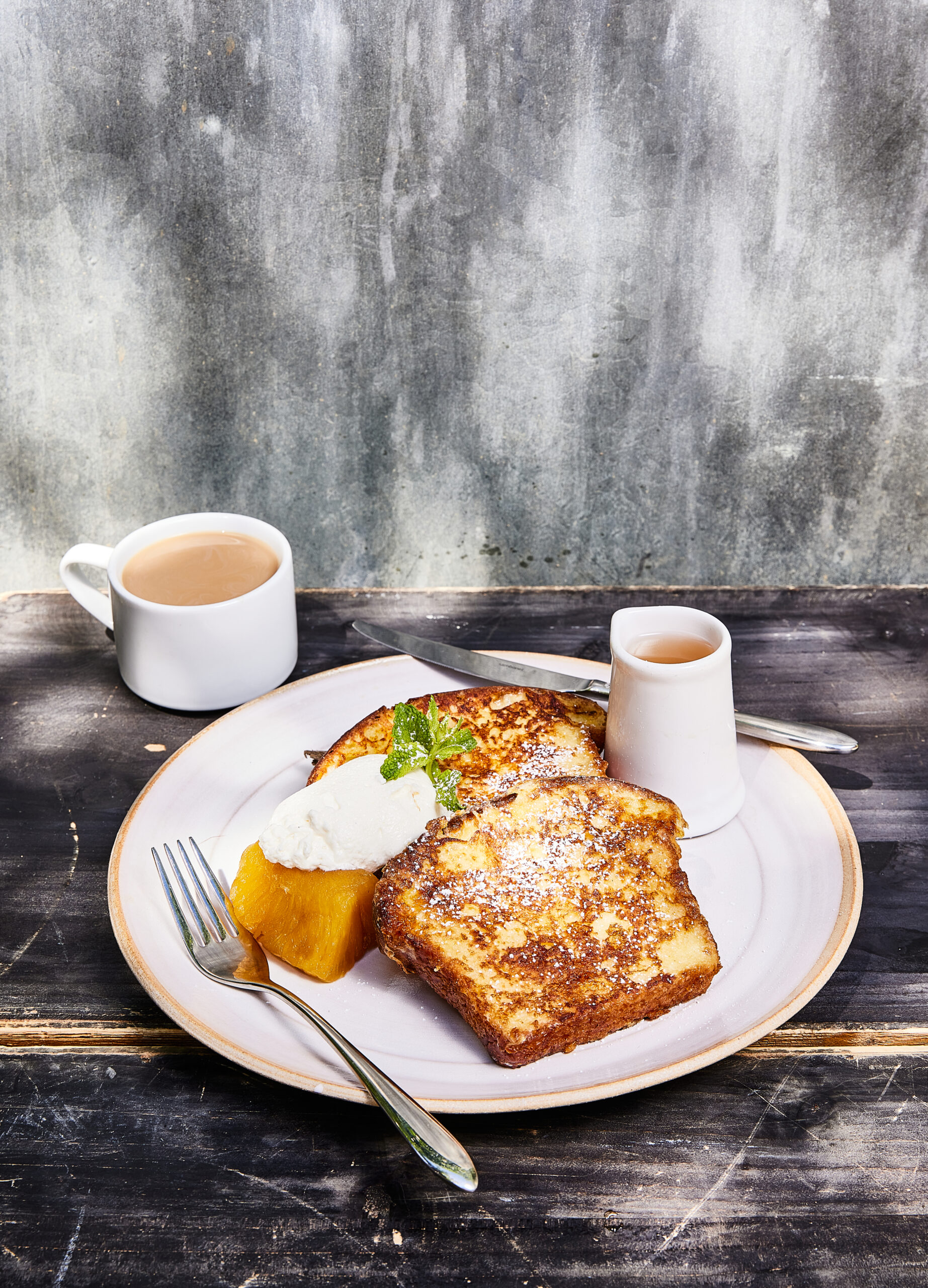 September
Revel at the River
River Road, as it winds its way from Highway 101 past Guerneville, is a glorious drive in early fall, as recently-harvested vineyard blocks begin to turn colors, matched by the hues of the surrounding trees. Taste wines in the beautiful red hop barn at Martinelli Winery, where Sonoma agricultural history is on full display—the family has been growing grapes in the Russian River Valley for over 135 years. Further west is the charming Farmstand restaurant, the more casual sister to the Michelin-starred Farmhouse Inn. If you snag the first seating at breakfast, you might just have the café to yourself as you choose between brioche French toast or a breakfast bowl of black-eyed peas and a poached egg. (Lunch and dinner are also served for the not-so-early birds.) After your meal, you're not far from Steelhead Beach, pretty even in early fall when river levels are expected to be lower. If you've got the energy for one more stop, make it Korbel Winery, which, like Martinelli Winery, dates back to the 1880s. -Allison Gibson
Artistic Byways
You don't have to be a gallery regular to appreciate Sonoma County Art Trails—four days of open studios over two consecutive weekends beginning in late September. Scores of juried painters, ceramicists, jewelers, and others show off their work in private studios, offering the opportunity to see pieces both old and new and ask questions about the artistic process. Many of the artists have intriguing workspaces, and they enjoy engaging with visitors – whether or not a sale is likely. Most offer a range of price points, so don't be intimidated. To help you plan your route, the Sebastopol Center for the Arts publishes a color catalog of participating artists each year, but each artist's work is represented by a single piece, so check out individual websites as well to decide which studios to visit. You could easily fill two weekends! -Mary Callahan
Among the Redwoods
My fear of heights would normally be a reason to turn away from many outdoor activities, but one thing that doesn't trigger it is ziplining. My birthday weekend was spent zipping along a 1,500-foot-long zipline through tall redwoods and growing sequoia trees on a Sonoma Zipline Adventures tour. Maybe it's the tour guide "dad jokes" that came with learning about the forest or the delicious bruschetta at the nearby Union Hotel in Occidental afterward that distracted me from my fear—but it's but it's one of the few activities involving heights that doesn't give me wobbly legs. -Sara Edwards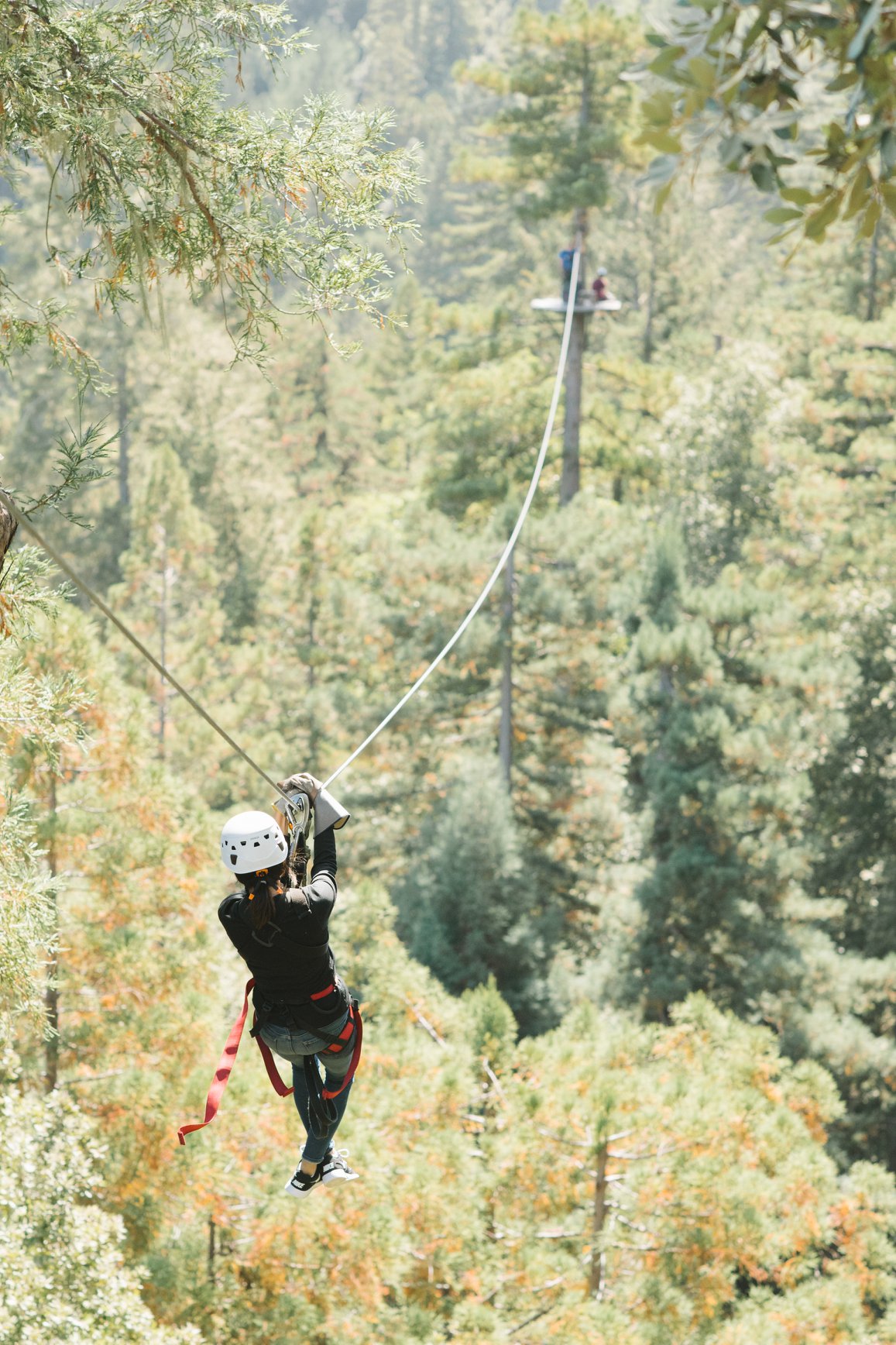 Build Trails
Sonoma County has some of California's most splendid and stunning parkland, but all those open space acres depend on trail crews to keep them accessible. Volunteers play a key role, and the Redwood Trails Alliance, a coalition of outdoor enthusiasts, is dedicated to putting your helping hands to good use. Circle the fourth weekend of the month on the calendar as they are sure to have a work day planned to mark Public Lands Day. Fellow volunteers make for fast friends and good buddies for your next hiking or biking adventure. You'll also come away with the satisfaction of giving back to places that make Sonoma County and its surroundings so special. Afterwards, head for Trailhouse, Santa Rosa's parkside pub, to wash down your good work with one of the local beers on tap. Bonus: No need to change out of your grubbies. -Brett Wilkison
Press Cider
August through October, you can make your own cider at the Sebastopol Community Apple Press. It's run by Slow Food Russian River at the Luther Burbank Gold Ridge Experiment Farm in Sebastopol and has been operating since 2014. Volunteers and donations are welcome, but there's no charge to use the press—just bring apples and containers. Nearby farms have apples for sale, including landmark Gold Ridge Organic Farms, which also sells their own line of olive oil, plus yummy caramels and shrubs from Little Apple Treats. Afterwards, continue the apple theme with a stop at The Barlow for a pint of the hard stuff at Golden State Cider and a warm apple melt sandwich with cheddar cheese and a drizzle of wildflower honey from The Farmer's Wife. -Marisa Endicott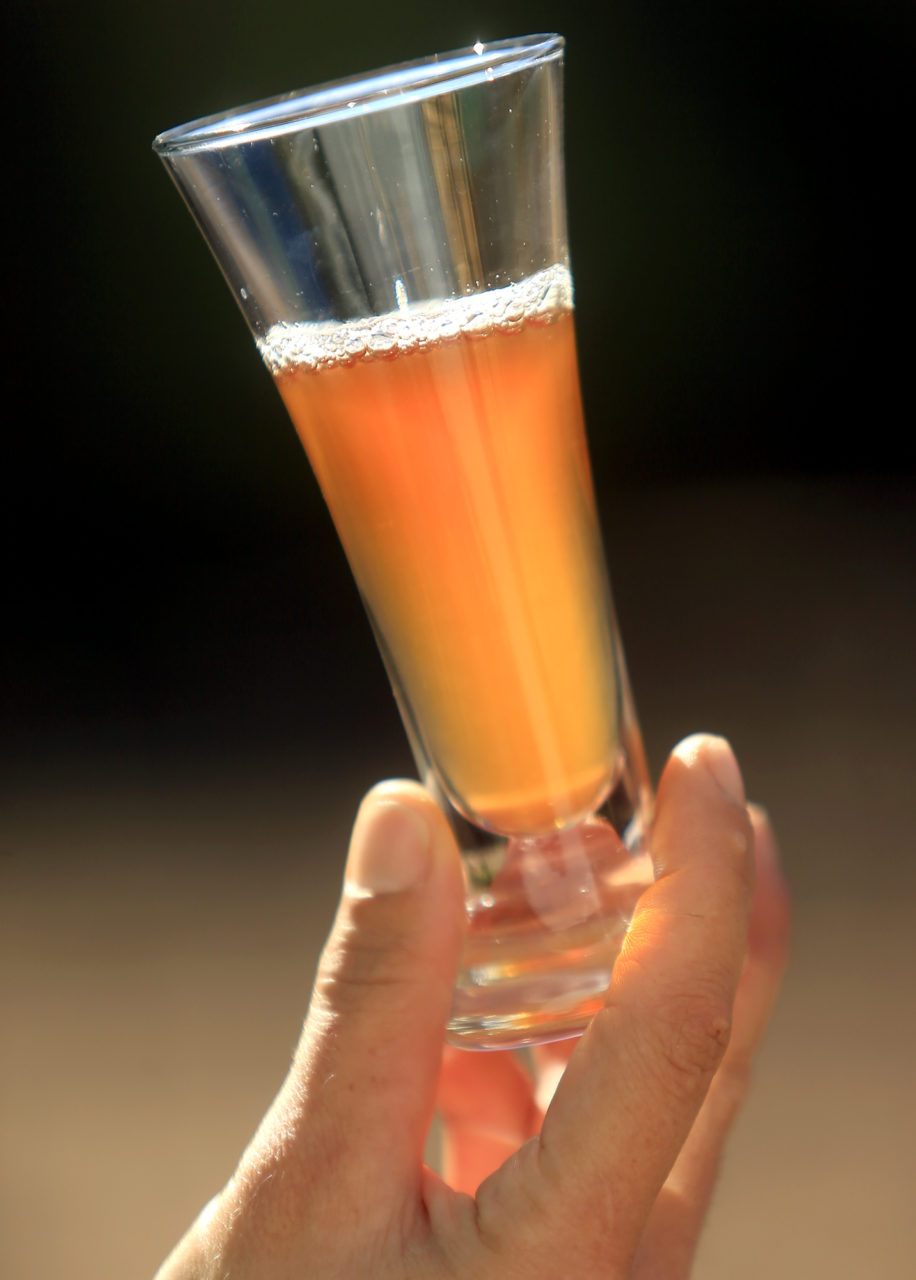 October
Ridgetop Drive
I may be an outcast for life after letting folks in on one of the best kept secrets in Sonoma County: Coleman Valley Road. This ribbon of roadway, which begins in Occidental and ends at the coast just a few miles north of the town of Bodega Bay, is a beautiful fall drive, with ocean views for miles from the top of the ridgeline as you wind past pastures with sheep and cows and llamas in plain view—sometimes even blocking your car. Begin a lazy Saturday on the way into Occidental at Marimar Estate, where owner Marimar Torres' shows off her Catalan heritage with tastings that pair Spanish wines with housemade tapas. Then follow Graton Road to Occidental to pick up the start of Coleman Valley Road. Just remember… mum's the word. -Peg Melnik
Bike the Geysers
Feeling adventurous? Capable of fixing a flat on your own? Consider a spin, in that case, on remote but gorgeous Geysers Road. While a 42-mile loop is available for the exceptionally fit, we recommend an out-and-back from Cloverdale—preferably after caffeinating at downtown's Plank Coffee. Roll east on First Street, which becomes Crocker Road, then left on River Road, which merges after a mile or so with Geysers. Riding this rugged byway ensures some suffering—you're going gradually uphill, into the Mayacamas —but also kaleidoscopic changes of scenery: alpine meadows, shaded ravines, the century-old Geysers Road truss bridge around Mile 7, where the serious climbing starts (and where my wife and I prefer to turn around). Back in Cloverdale, replace those calories with soft serve ice cream at Pick's Drive-In or heartier fare at Zini's Diner, with the best French fries in the county. -Austin Murphy
The Best Way to Do Pumpkins
For a fall event that captures the warm-hearted spirit of harvest and the chill of Halloween, it's hard to top the annual Pumpkins on Pikes event at Petaluma's Tara Firma Farms, traditionally held the last two Saturdays of October. Imagine the awe-inspiring visual impact of a horde of pumpkins carved by attendees, then lit from within and mounted on pikes as tall as 7 feet high—it's like witnessing the arrival of a haunted legion. The goal of the farm and institute is to increase public awareness of where our food comes from. Food and drinks are available at the farm, but before you head out, try a grain bowl or a fall lentil salad with roasted delicata squash to go from downtown Petaluma's Lunchette. -Dan Taylor
Golden Fall
Visit Crane Creek Regional Park in late afternoon's golden hour as the sun begins to set and the world slowly recasts itself, the nearby vineyards morphing to even brighter orange and red. As shadows lengthen and the landscape begins to glow, follow the trail east of the parking lot, crossing a small wooden footbridge and then skipping across the creek on rocks. Continue up the Sunset Trail to take in the view of surrounding hills and gnarly old oaks. If you're lucky, you'll see a bird of prey soaring high in the sky, silhouetted against the setting sun. Fully restored after the hike, warm up with a steaming bowl of udon and a glass of sake at Japanese restaurant Shige Sushi in nearby Cotati. Owner Shige Mori brings the flavors and philosophy of his native Japan to the cozy dining room, enveloping guests in the warmth of the season. -Sofia Englund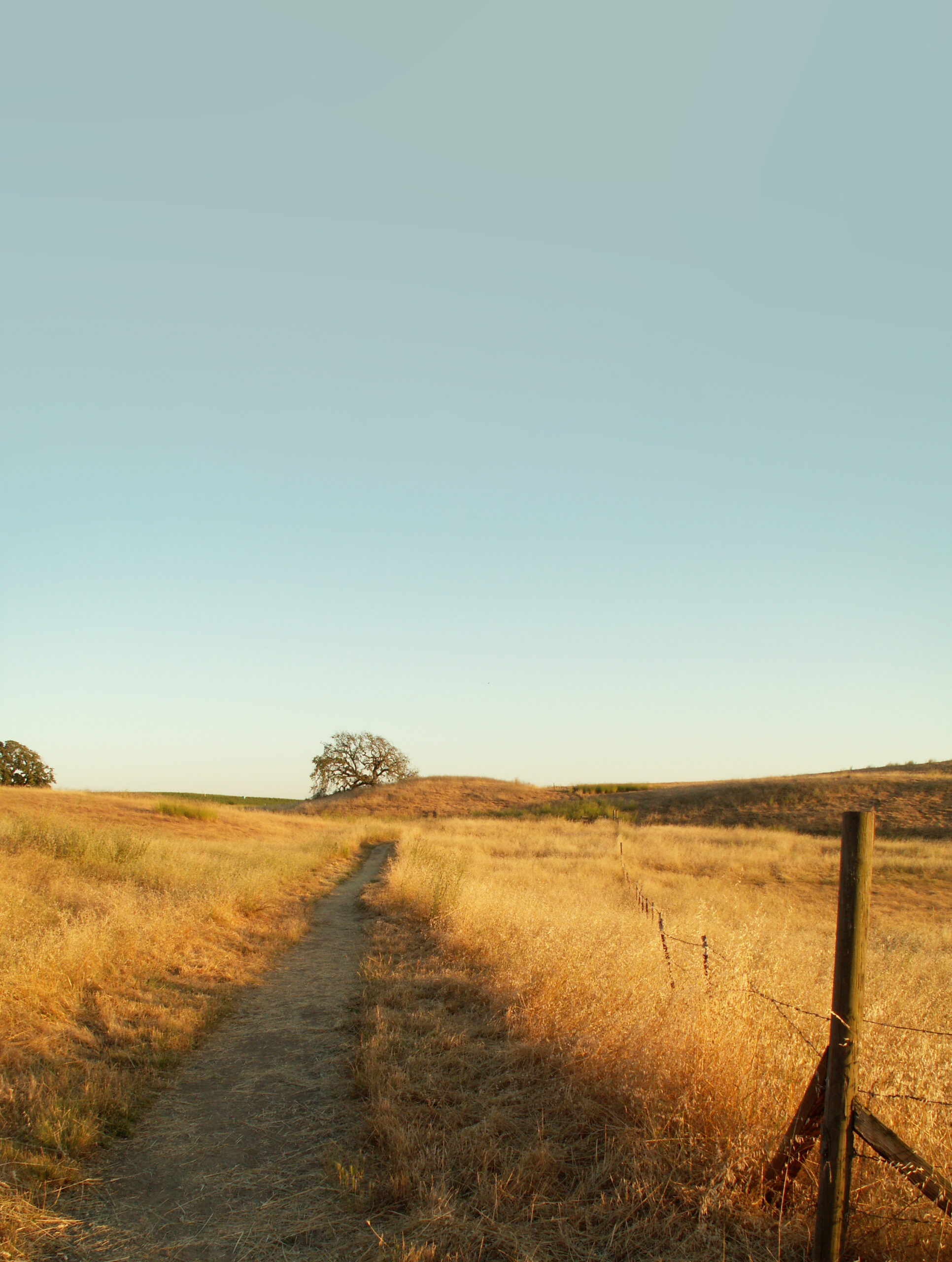 November
Tribute to Sparky
Tucked away in a quiet corner of Santa Rosa is the Charles M. Schulz Museum and Research Center. Like its namesake, the structure is architecturally modest and subtle. But inside is one of the most dynamic collections of its kind in the world, featuring many of Schulz's 17,897 original "Peanuts" drawings. Yes, you'll see a lot of Charlie Brown, Snoopy, Lucy, and the whole schoolyard gang of friends. But dig deeper and you'll find letters, photographs, and tribute artwork from noted cartoonists who were inspired by the man called Sparky. It's a frequently evolving museum that, yes, pays tribute to Schulz. But it also transports us back to our youth, while illuminating the emotions, failures, inadequacies, joys, unrequited love, and determination we experience as adults. -Richard A. Green
Dillon Beach Waves
As an unskilled but addicted surfer, I spend early winter trying to pick off waves while dodging the fierce swells that thrill braver and more talented Northern California waveriders from October into the winter months. When the waves at Salmon Creek get heavy, fast, and rise above my head, I like Dillon Beach. It helps that the last 7 miles in from Valley Ford are stunning countryside, especially after the great green-up. Get there early on a Saturday to grab a spot in the parking lot, but plan to hang around, especially if you and a friend snag a first-come, first-serve firepit. -Andrew Graham
Saturdays are for Football
I know I'm supposed to tell you about some amazing vista where you can hike down to the sea and whales swim up and eat out of your hand as bald eagles circle above, but… I'm really into sports, so on Saturdays I prefer watching college football at Ausiello's 5th Street Bar & Grill in downtown Santa Rosa. You can get a booth with your own TV, plus the beer is cold and the burgers are tasty. Owner Armand Ausiello has an outstanding array of vintage sports memorabilia (you could spend 20 minutes just in the bathroom looking at all the cool stuff), and he's so accommodating that he once honored my request to dedicate a whole TV to a meaningless NHL game even though everyone in the place was watching the baseball playoffs. Did I mention the beer is cold? -John D'Anna
Leaf Peeping
Morning fog settles over the trees at Healdsburg's Riverfront Regional Park, pulling one's attention skyward. From the parking area, you're led briefly through a grove of redwoods before the trail opens up onto a wide main path—the perfect Thanksgiving weekend stroll, no hiking boots needed. The 2.18-mile main loop is flat yet rewarding, providing views of Lake Benoist and tunnels of trees with piles of leaves at their base. At the north end of the trail, a short path leads to a beach along the Russian River. Back at the car, you're just a few minutes' drive away from a slice of Old Grey Beard pizza, with spicy Italian sausage and hot honey, at PizzaLeah in Windsor. -Madison Smalstig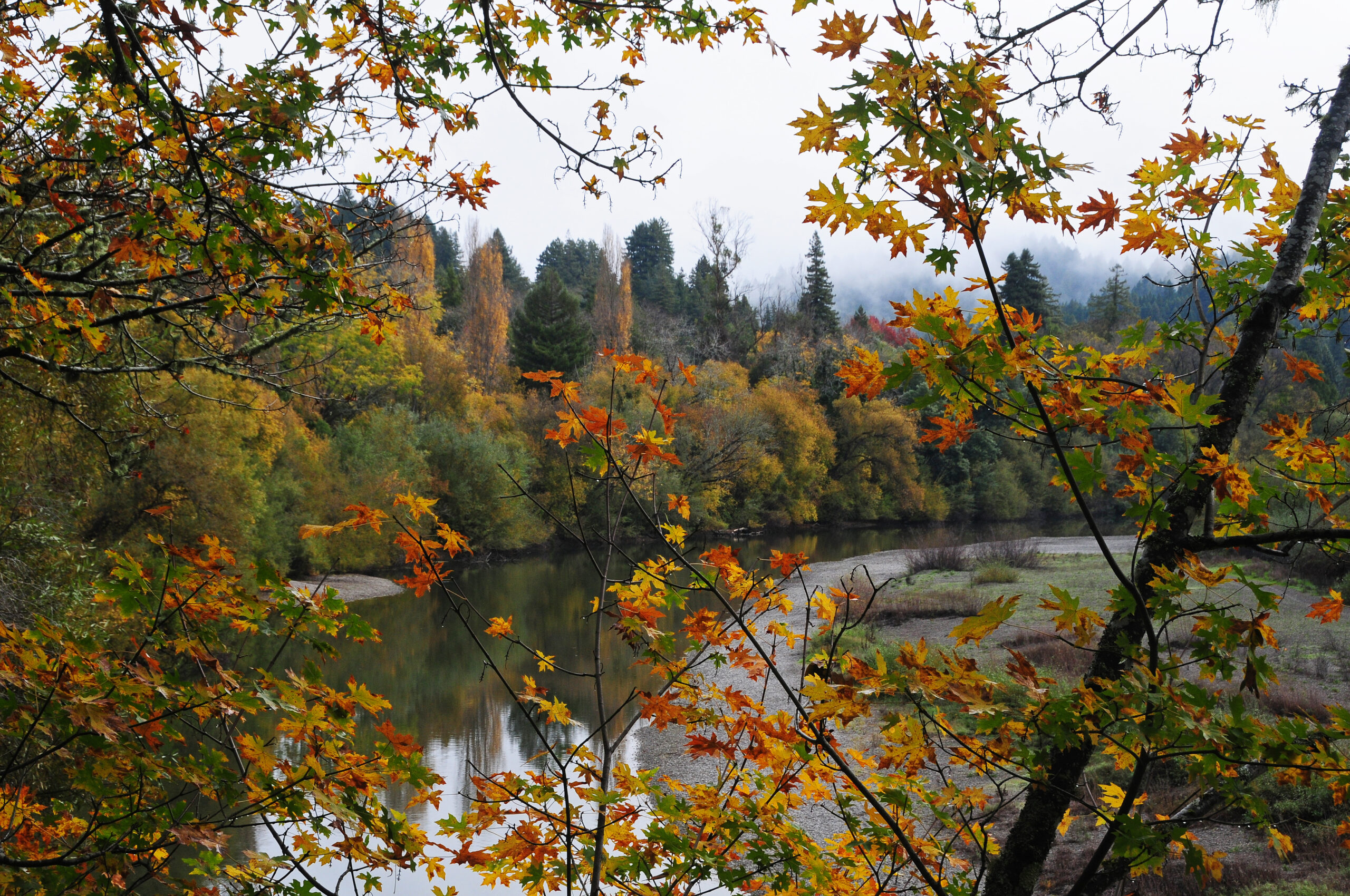 December
Lake Sonoma
It's too hot a hike for the summer, but early winter is perfect for the solitude of Lake Sonoma. The 4-square-mile reservoir has several options to take you along the water or into the beautiful coastal foothills. The Little Flat trailhead to Bummer Peak, which climbs nearly 1,000 feet, will give you the full lay of the land and water. You'll likely meet some equine friends —maybe even some feral pigs—along the route. From the lake, it's just 15 minutes via Canyon Road to downtown Geyserville, where the vintage-styled Geyserville Gun Club has oysters, buttermilk fried chicken wings, and top-notch cocktails. -Bryce Martin
Swedish Holiday
For anyone who wants to find out what "smorgasbord" really is about, try the real deal at Petaluma's Stockhome. In December, the restaurant offers the sublime Swedish Christmas Smorgasbord, with dishes that Swedes know and cherish. Reserve ahead to sit in the afternoon winter sun and eat your fill of housemade rye bread, pickled herring, cured salmon, sausages, meatballs, and rice pudding, accompanied by julmust, or Yuletide soda. The meal takes two hours from start to finish, so be sure to come on an empty stomach. After, stroll through the holiday-decorated streets of downtown Petaluma before settling in for a long session at Copperfield's Books. Only books for Christmas, please. -Annika Toernqvist
Santa Rosa With Kids
Keeping an active toddler (or young relatives visiting for the holidays) happy during the year's coldest, darkest month can be a challenge, but there's a two-block smorgasbord of kid-friendly destinations in Santa Rosa that goes a long way to filling the day with fun. At the Children's Museum of Sonoma County the tot zone has a tree house with a slide and oodles of soft stacking blocks to pile up and knock down. For slightly older kids, the air maze and the ornithopter (a decommissioned helicopter repurposed as a play structure) are tops. From the museum, it's just a short walk to Snoopy's Home Ice for skating and hot chocolate at the Warm Puppy Cafe. After, nearby Sea Noodle Bar has spicy beef noodle soup and pad Thai, plus plain noodles with chicken for tots. -Charles Swanson
Winter Coast Loop
Sonoma's dramatic coast is a welcome destination during those quiet days before the New Year's holiday. Head west on Highway 12 towards Bodega Bay for a beachfront hike in the chilly winter air. The Bodega Head trail is the popular one, but I like the less crowded loop to Pinnacle Gulch and Shorttail Gulch. Along the drive out, Freestone's Wild Flour Bread is a must-stop for coffee and scones—try the pear-hazelnut-cardamom— cooked in a wood-fired oven. After hiking in Bodega, head north on Highway 1, then loop east on Highway 116 to the hamlet of Duncans Mills for boutiques like The Poet's Corner Book Shop and Duncans Mills Tea Shop. A stop for clam chowder or salmon fish and chips at the nearby Blue Heron Restaurant & Tavern carries forward the feel of the coast. -Bill Swindell
Bakery Hopping
It's the rare soul who doesn't indulge in sweet treats at the holiday. Costeaux French Bakery in Healdsburg gets in the spirit with enough holiday specials for all your little reindeer, so to speak, plus a collection of over 500 nutcrackers on display. Also right in town, Quail & Condor has exquisite holiday cookies, while Downtown Bakery & Creamery makes traditional Italian panettone and British-style mincemeat tarts. Take a beautiful egg salad sandwich to go from Troubadour Bread & Bistro and head out Westside Road to DaVero Farms & Winery for the new release of their olio nuovo, the extra- peppery seasonal olive oil. Loop back to town the long way, via West Dry Creek and Dry Creek Road, to take in the quiet season in the vineyards. –Abigail Peterson
The post 52 Perfect Saturdays in Sonoma County appeared first on Sonoma Magazine.