Camp Mom Summer Food Fun Activities
The heat is on and it's time for creative ways to entertain the kids this summer with Camp Mom at home activities.
Can you believe we are more than halfway through summer? I don't know about you, but sometimes I feel like I'm running out of ideas. Thankfully, I have over 14,000 articles on Momtrends to help keep me inspired. This week we are focused on foodie fun, and we have eight ideas to share, enough to keep busy until Saturday. Enjoy these Camp Mom summer food fun activities.
Related: Get Week 5 Camp Mom-Activities here
WHAT IS CAMP MOM?
What will you get every week? Each week you'll get eight activity ideas for your kids. You've got to sign up to be linked to all the resources from Camp Mom this summer. Sign up for your weekly email here.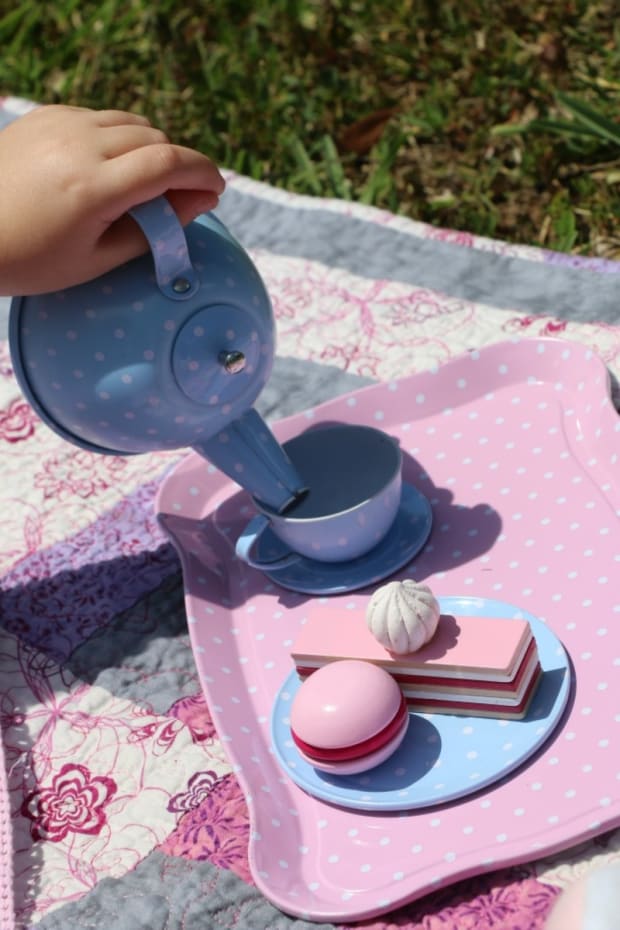 Family Fun: Throw a Teddy Bear Tea Party
Pick a day this week to dress up and have a proper tea. If you don't do the princessy thing, no worries, you can have a super hero tea party. It's all about small sandwiches, sweet bites, sipping from a cup and making conversation. 
Pick a date and create invitations: You can get sweet printable invites here or use some markers and white paper to draw up an invite. Be sure to invite some of your child's favorite stuffed animals too! And if grandparents can safely make the event, it's great fun for mixed generations.
Develop a menu. Get some classic tea sandwich recipes here. But remember, all you really need is some fancy plates and sandwiches with the crust cut off. Even PB&J will do in the right setting. A sweet treat is a must at the end. Again, personalize it. Make the bites small so you can savor the afternoon. 
Make a pretty table. Get a fancy tablecloth, some pretty flowers and set the scene. You can go indoors and out. You might add these paper flowers or this pretty garland.
Dress for the party. Kids can don princess attire or a superhero costume. It's all about feeling festive and fun. Be sure you get into the spirit too.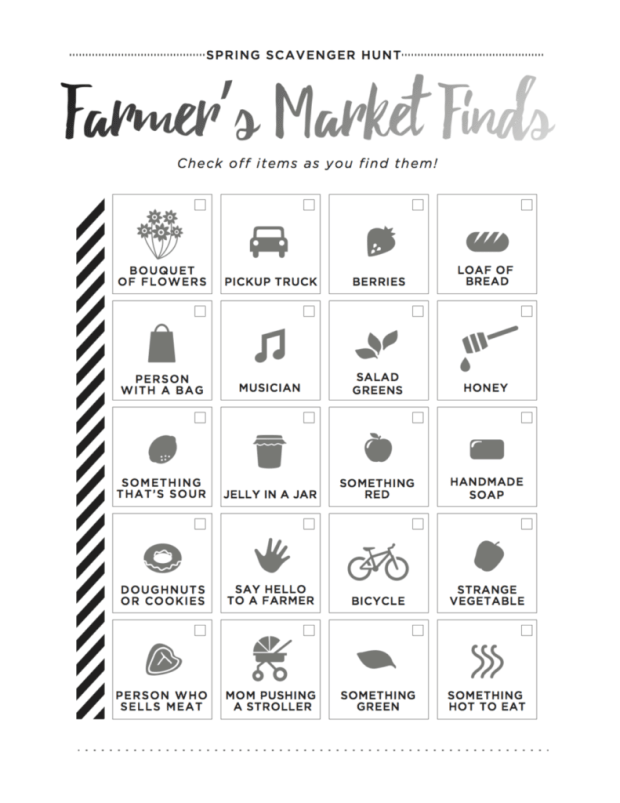 Move: Visit a Farmer's Market or Farm
You've got to get in those steps, why not start working weekly trips to the farmer's market to your weekly schedule. Sure, delivery is convenient, but to get kids into the habit of moving, running errands and introducing them to local farmers is good way to get them connected to their food. To make it more adventurous, use this printable scavenger hunt from The Rochester Mom.
Momtrends Tip: Be sure to pack your reusable bags! 
Learn: Table Manners and Kitchen Chores
This week is about helping out in the kitchen and kids as young as toddlers can pitch in. First, have them learn to set the table. These placemats we found on Etsy can help. From there, kids can learn three simple ways to fold napkins. 
With older kids, it might be time to take on some table etiquette. Mr. Momtrends got out his copy of Tiffany's Table Manners a few weeks ago after the kids had revisited some pretty yucky manners at dinner. 
Did you know you can get online manner tutor? Yep, Socialsklz offers free online childrens manneres workshops. But the basics can be taught at home with some patience and time (and we have plenty of time this summer).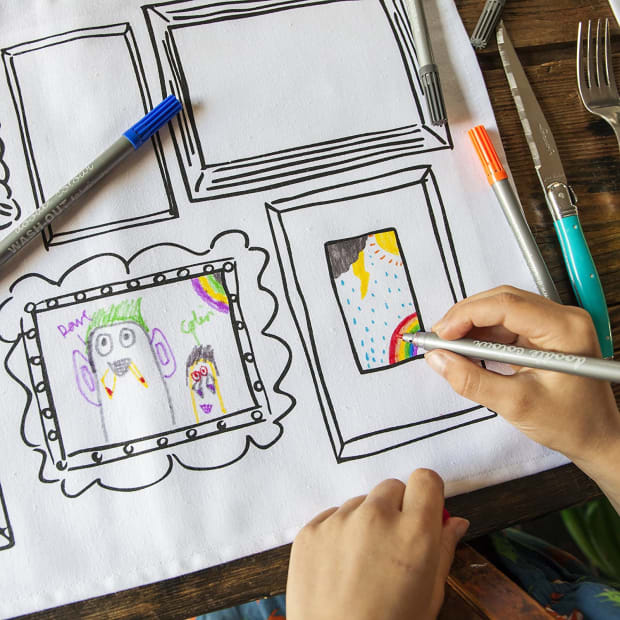 Create: Macaroni Crafts
Since we are in the kitchen this week, let's go with some good old-school macaroni crafts. We have five of the most creative macaroni crafts gathered here.
You can also order these placemats that are designed for your kids to color and recolor. Click here to order Eat Sleep Doodle placemats.
Service: Stock a Food Pantry
Nothing reminds you of your blessings like helping those in need. This week the service assignment is to shop for your local food pantry. First, call or make a visit to see what's needed. Many food pantries have very specific needs. Then make a list and shop together. Make an appointment to drop off the donation items. Taking it from start to finish will help your kids feel connected to your community.
To get more information on food insecurity, head to www.feedingamerica.org
Watch: Best Foodie Movies for Kids
Food shows can be hugely entertaining for kids and they just might pick up a skill or two. We've watched many seasons of Top Chef together and we love all the baking shows too. Here's a list of foodie movies that kids can check out this week. 
Cloudy with a Chance of Meatballs. (2009 Disney animated movie). This is all about creativity and community. What can go wrong when a hunger problem is solved by meat falling from the sky?
Ratatouille. (2007 Disney animated movie) a sweet tale of an underdog. I love the irony of a rat cooking in a fine French kitchen. 
Supersize Me. (2004 food documentary). Find out about all the junk they put in McDonald's food with this gross-out documentary. The director puts himself on an all McDonald's diet to see how it will stress out his health.
An American Girl: Grace Stirs Up Success (2015 Live Action). This syrupy sweet movie has some excellent moments in the kitchen as Grace heads to Paris to help in her uncle's fancy French pastry shop.
Willy Wonka and the Chocolate Factory. (Live action 2005) Not to disparage Gene Wilder, but I prefer the newer version with Johnny Depp. This fantastical film about a chocolate factory never gets old.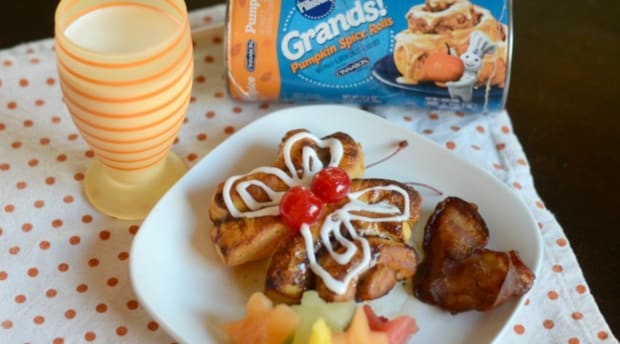 Cook: Cinnamon roll butterflies
Get started on your breakfast for dinner menu with this fun Cinnamon roll butterflies recipe.
Ingredients
1 can Cinnabon cinnamon rolls with icing (I picked up the Limited Edition Pumpkin Spice!)
maraschino cherries with stems
Directions
Heat oven to 400 degrees. Spray baking sheet with cooking spray.
Separate dough into rolls. Cut each roll in half crosswise. On a cookie sheet place each half of the rolls with the rounded side touching to create the butterfly shape. Slightly flatten the "butterfly".
Bake 11 to 17 minutes or until golden brown.
Remove stem from cherries. At the top of each butterfly where the "antenna" would be make 2 small holes with a toothpick and insert 2 cherry stems into each roll.
Spoon icing into a small plastic bag. Cut the top of the bag and pipe your icing in a design on your butterfly. Decorate with cherries. Serve warm.
Visit: Hancock Shaker Village 
Farming has been at the heart of Hancock Shaker Village in Massachusetts for over 200 years. Families love visiting the site to see a the Shaker traditions. They believe that ecological health, thriving crops, happy livestock, and human wellness are inseparable. Since travel is tricky (at best) these days, plan a virtual visit. Check out the newest babies on the farm in this video.
MORE CAMP MOM ACTIVITIES
MORE KID-CENTRIC FUN FROM MOMTRENDS
PIN IT!
Need more ideas on what to do with the kids? Be sure to follow our Activities to Do with the Kids board on Pinterest here.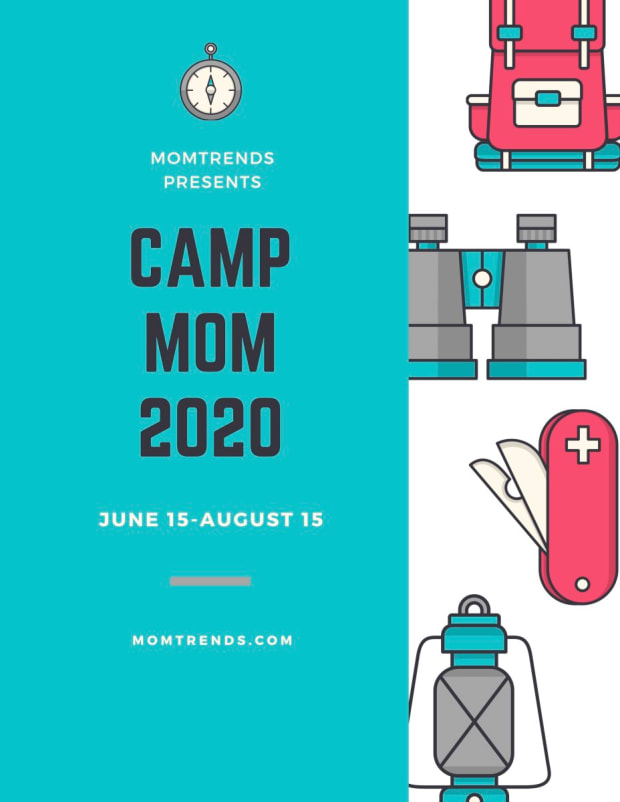 Momtrends was not paid for this post.