Christmas 2021 Gift Guide: For the Kids
It's that time, my friends! If you spend any time on the internet you've probably already seen gift guides popping up all over the place. Shipping is tricky this year and everyone is a little nervous about their gifts getting here on time.
If ever there was a year for shopping early, 2021 is it!
I always love doing a big ol' series with lots of different gift ideas for y'all. I love browsing all of the gifts guides all over the internet this time of year, and they're always a really fantastic source for me as I begin my Christmas shopping. So, hopefully you'll find that this is a helpful resource for you as well!
We're kicking things off with a gift guide for the kids in your life this year. It's a particularly special gift guide because my 7-year-old son, Jackson, hand-selected each and every item on this list!
Jackson has always been a fantastic gift giver and has been picking out gifts for all of his friends' birthday parties since he was 3. He loves to choose things out to gift to someone else, and he took his job very seriously. Although, I did have to cut the list approximately in half, because he got a bit overzealous!
So, if you have kids on your Christmas list this year, this is the list for you! There are ideas for kids of all ages, all genders, and all budgets. Jackson tends to gravitate towards arts and crafts and STEM toys, and honestly that's what I prefer to buy him for holidays, so this list will be heavy in that category!
Enjoy, and stay tuned for the rest of the gift guides – I'll be publishing on each week throughout the season!
2021 Christmas gift guide: Gifts for kids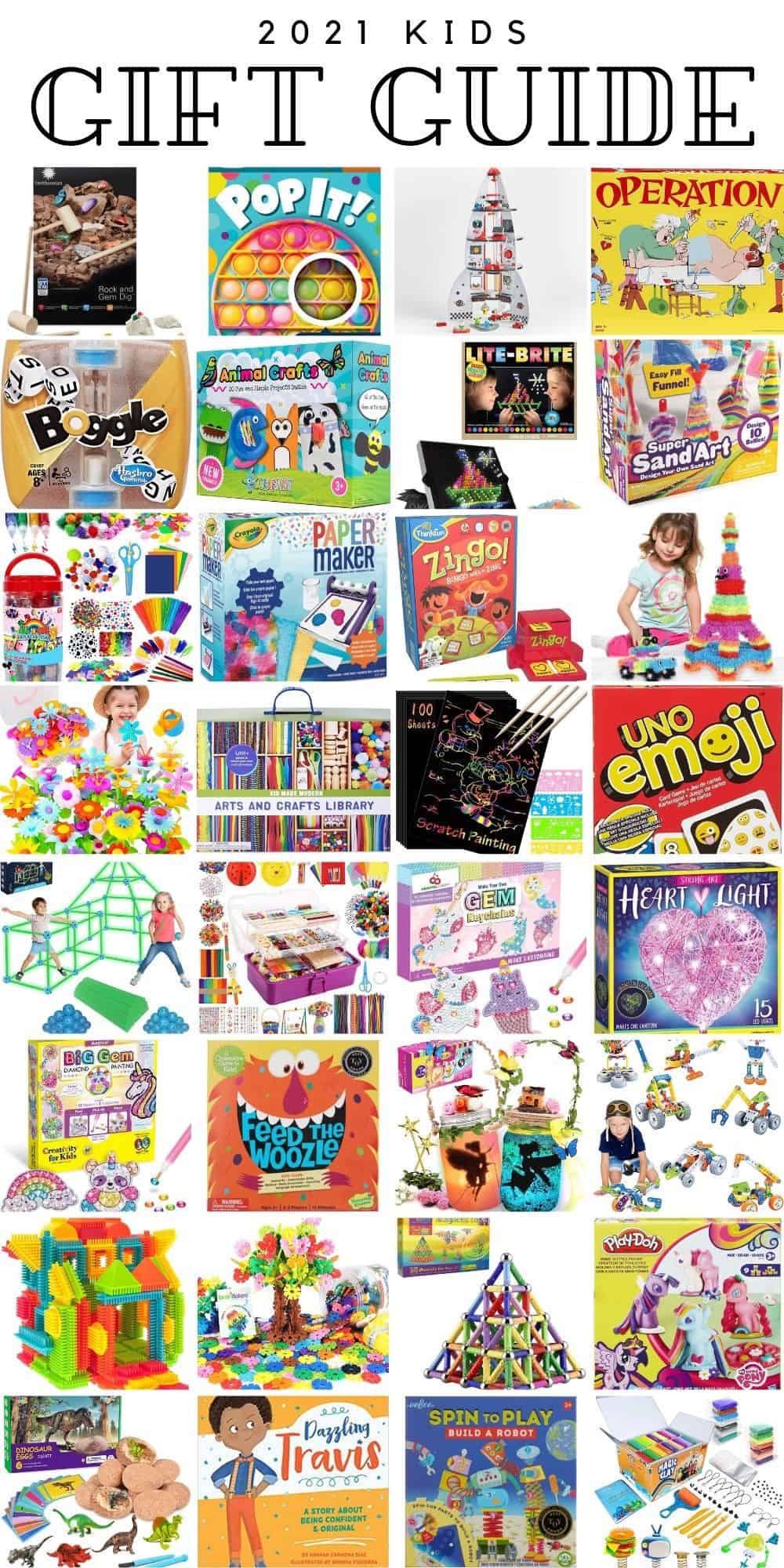 I'll be honest – I got quite a few ideas for my own kids from this list! I immediately ordered Dazzling Travis as soon as I saw it, and a lot of these art kits will be perfect for Jackson under the tree this year!
SUBSCRIPTION/EXPERIENCE GIFT IDEAS:
One thing I'll add that Jackson didn't think of is that subscription boxes can be a great gift for the kids during the holidays! Here are a few ideas to get you started.
I'd love to hear what's on your shopping list for the kiddos this year!
CLICK HERE to see all of our gift guides!
The post Christmas 2021 Gift Guide: For the Kids appeared first on Love & Renovations.