Even While Filming, Steven Spielberg Didn't Have Much Faith In Hook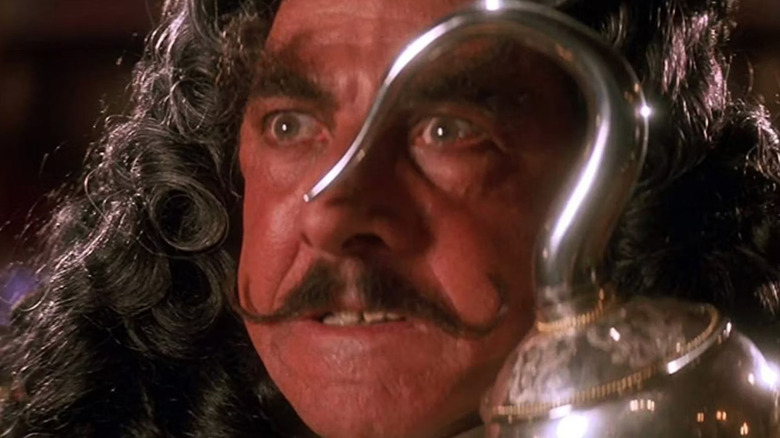 It's wild to consider, but there was a moment in Steven Spielberg's historic career when he faced a crucible, and he fell disastrously short.
The year was 1991. Spielberg had entered middle age and was still trying to segue from the escapist entertainment that had made him one of the most successful filmmakers of all time to dramas with loftier intentions. It worked at first. His 1985 adaptation of Alice Walker's "The Color Purple" was a respectful, emotionally devastating tale of a Black woman's hard-won liberation in the segregated South of the early 20th century. It was a box-office smash that received 11 Academy Award nominations, but Spielberg was mystifyingly denied a Best Director nod. When the film won zero Oscars, it felt personal, especially after he won the DGA Award for Outstanding Directorial Achievement.
His next serious film, 1987's "Empire of the Sun," based on J.G. Ballard's semi-autobiographical novel, is, as far as I'm concerned, his masterpiece. It's about a young boy (Christian Bale) who survives the horrors of war by clinging to the feverish fantasies of his youth. The war is one big adventure for him until he's reunited with his parents, at which point we watch the boy become a man. The fun, such as it was, is over. It's a stirring echo of the final scene of "Lawrence of Arabia," but sadly, very few moviegoers got to experience it on the big screen. The film fell short of commercial expectations and failed to earn an Academy Award nomination in a single one of the six major categories.
An Ill-Advised Trip To Neverland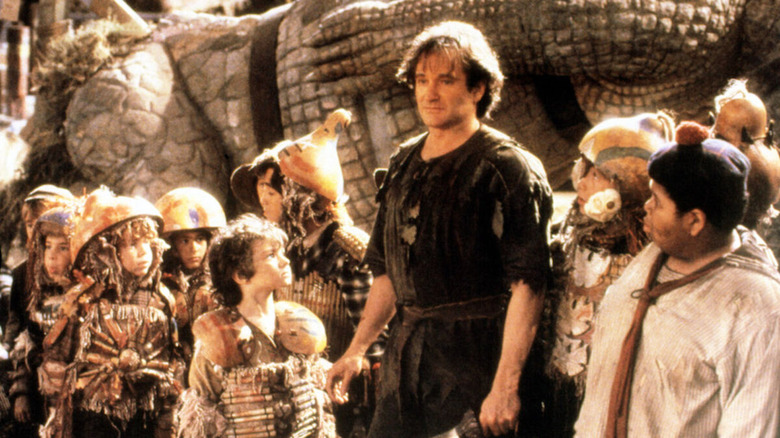 Spielberg bounced back box office-wise in 1989 with "Indiana Jones and the Last Crusade," but hit the wall hard later in the year with "Always." The film was shut out by the Academy, at which point Spielberg seemed creatively adrift. So when he took on "Hook," a Yuppie-fied riff on J.M. Barrie's "Peter Pan," with Robin Wiliams and Dustin Hoffman in the respective roles of Peter and Hook, it felt like the perfect get-right movie. It wound up being the worst film he'd made up to that point in his career. And he laments it to this day.
30 years after its release, Spielberg acknowledged the startling scope of his failure on the Kermode and Mayo Film Review. "I still don't like that movie," he said. "I'm hoping someday I'll see it again and perhaps like some of it."
Spielberg is too talented a filmmaker to make a front-to-back dud (though he got awfully close with "Indiana Jones and the Kingdom of the Crystal Skull"), and I agree with his 2012 assessment of "Hook" in an interview with Empire Magazine. "I didn't have confidence in the script," he said. "I had confidence in the first act and I had confidence in the epilogue. I didn't have confidence in the body of it."
That's exactly how I feel about the movie. Once Peter (Robin Williams) arrives in London, his interactions with Wendy (Maggie Smith) are wonderfully melancholic. Spielberg taps into our primal connection with the material, and we yearn to see our hero return to Neverland and rediscover his inner child. The dinner scene honoring Wendy is incredibly moving. This, however, is where the film goes terminally wrong. 
Spielberg Gets Old And Realizes He Will One Day Die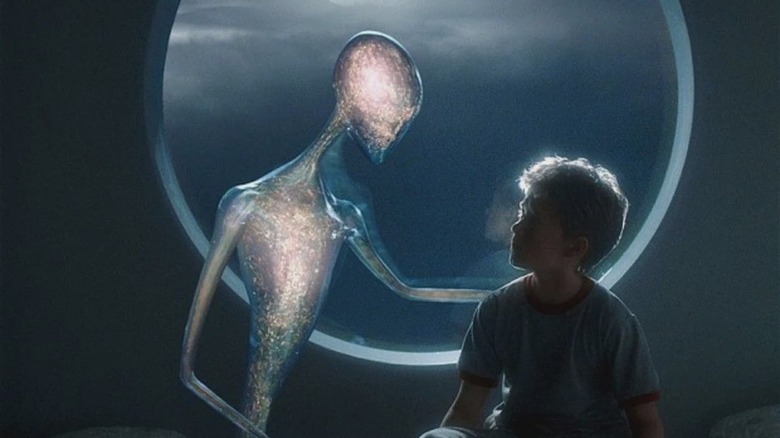 Peter's son (Charlie Korsmo) demands more of his father than your average parent can realistically deliver. The screenplay, credited to Jim V. Hart and Malia Scotch Marmo, is a Reagan-era lie targeted at affluent workaholics who could potentially take time off from work to attend their kids' little league game. Poor parents working multiple jobs didn't have this option.
If you've read Nancy Griffin and Kim Masters' "Hit and Run: How Jon Peters and Peter Guber Took Sony for a Ride in Hollywood," you've a pretty clear idea of how this film hopped the tracks. On one hand, it's refreshing to see a filmmaker of Spielberg's stature own a catastrophic misstep — but he can safely do so because, two years later, he righted the ship with the 1993 combo of "Jurassic Park" and "Schindler's List."
I don't think Spielberg atoned artistically for "Hook" (which made just enough money to qualify as a hit) until "A.I.: Artificial Intelligence." The never-grow-old nonsense of Barrie's book was all wrong for him. Pinocchio's desire to be a real, flesh-and-blood boy is more Spielberg's speed. He was the baby of his New Hollywood gang (Francis Ford Coppola, Brian De Palma, Martin Scorsese, George Lucas, and John Milius), and wanted to prove he had more going on inside than swing-for-the-fences fantasies. Outside of George Stevens, who was transformed by his service with the Signal Corps in World War II, the last 20 years of Spielberg's career are unprecedented. He stopped trying to shape the culture and responded to it instead.
Read this next: Every Steven Spielberg-Directed Horror Movie, Ranked
The post Even While Filming, Steven Spielberg Didn't Have Much Faith In Hook appeared first on /Film.