Hi friends! Happy Friday! The weekend is heeeeere and the Pilot and I are off to Miraval. BLESS IT. Cell phone access is limited, but I'll definitely share sneak peeks and some of the fun (and delicious eats) on IG stories when I get a chance.
What do you have going on this weekend? Liv has a show later this weekend, and we're meeting up with friends for swimming and dinner. It's the usual summer fun around here and I'm soaking it up since the kids start school so early here in AZ. We're headed to Hawaii in a couple of weeks to cap off the summer, and unlike our previous family vacations, I haven't planned much at all to do while we're in Oahu (Waikiki area).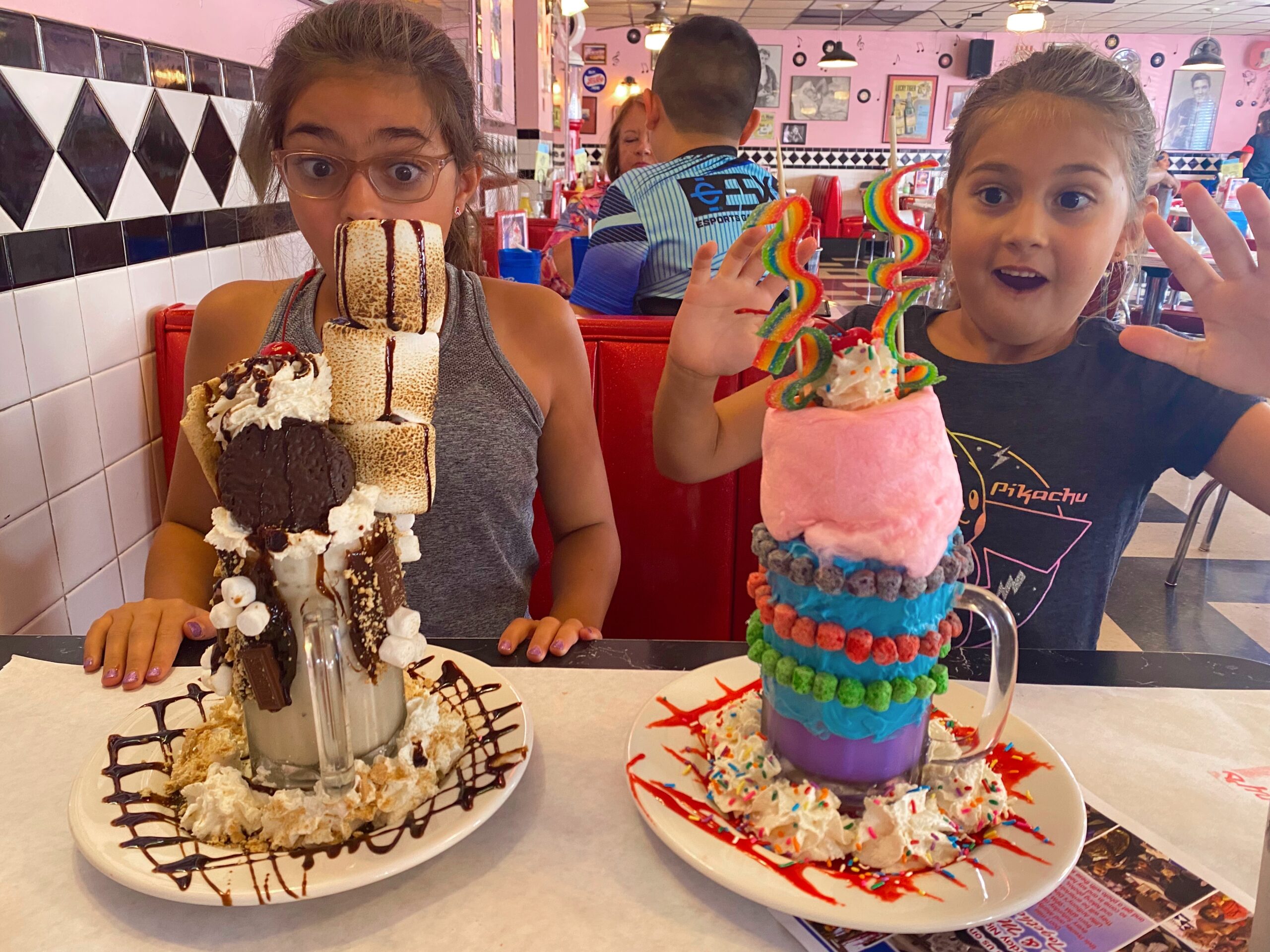 (Pic from a milkshake date with these cuties a few days ago)
I'm just excited to be there and I think the kids are pumped to spend every day at the beach. I booked the Paradise Cove luau – so many were sold out – so if you have feedback or tips on that luau (or if you hated it and we should cancel lol), please let me know!
It's time for the weekly Friday Faves party! This is where I share some favorite finds from the week and around the web. I always love to hear about your faves, too, so please shout out something you're loving in the comments section below.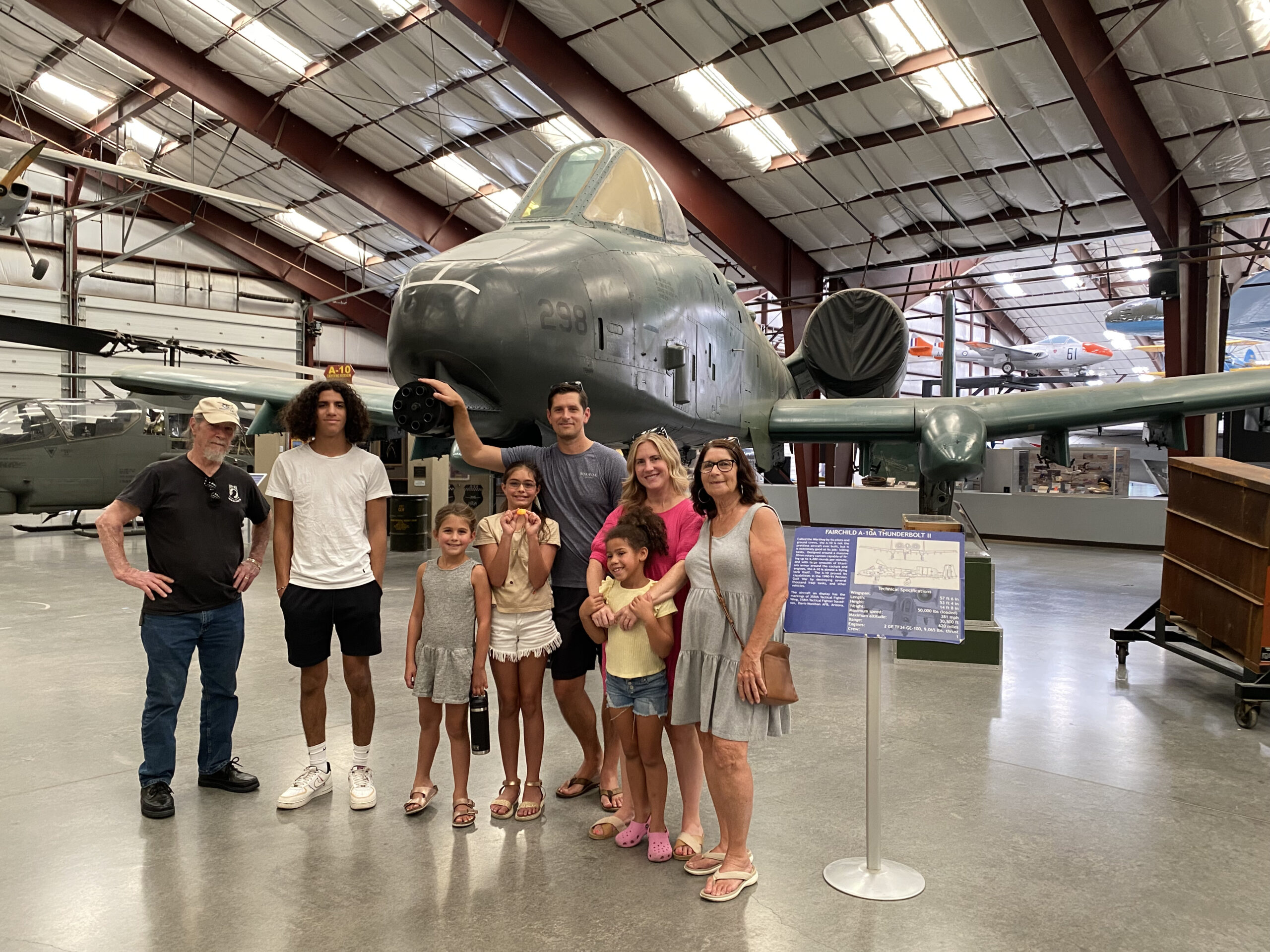 We had family visit this past week (the Pilot's mom, dad, sis, + our niece and nephew) and that was definitely a huge a highlight. We took them to some of our fave Tucson spots, ate the best Mexican food,
and we had everyone over for a cookout and swimming. We had 20 people over and the Pilot smoked a giant brisket, two whole chickens, and we also had cheesy potatoes, chopped salad, ceviche, chips, fresh sourdough, fruit salad, asparagus, salmon, s'mores and dump cake for dessert. It was pretty legendary. 🙂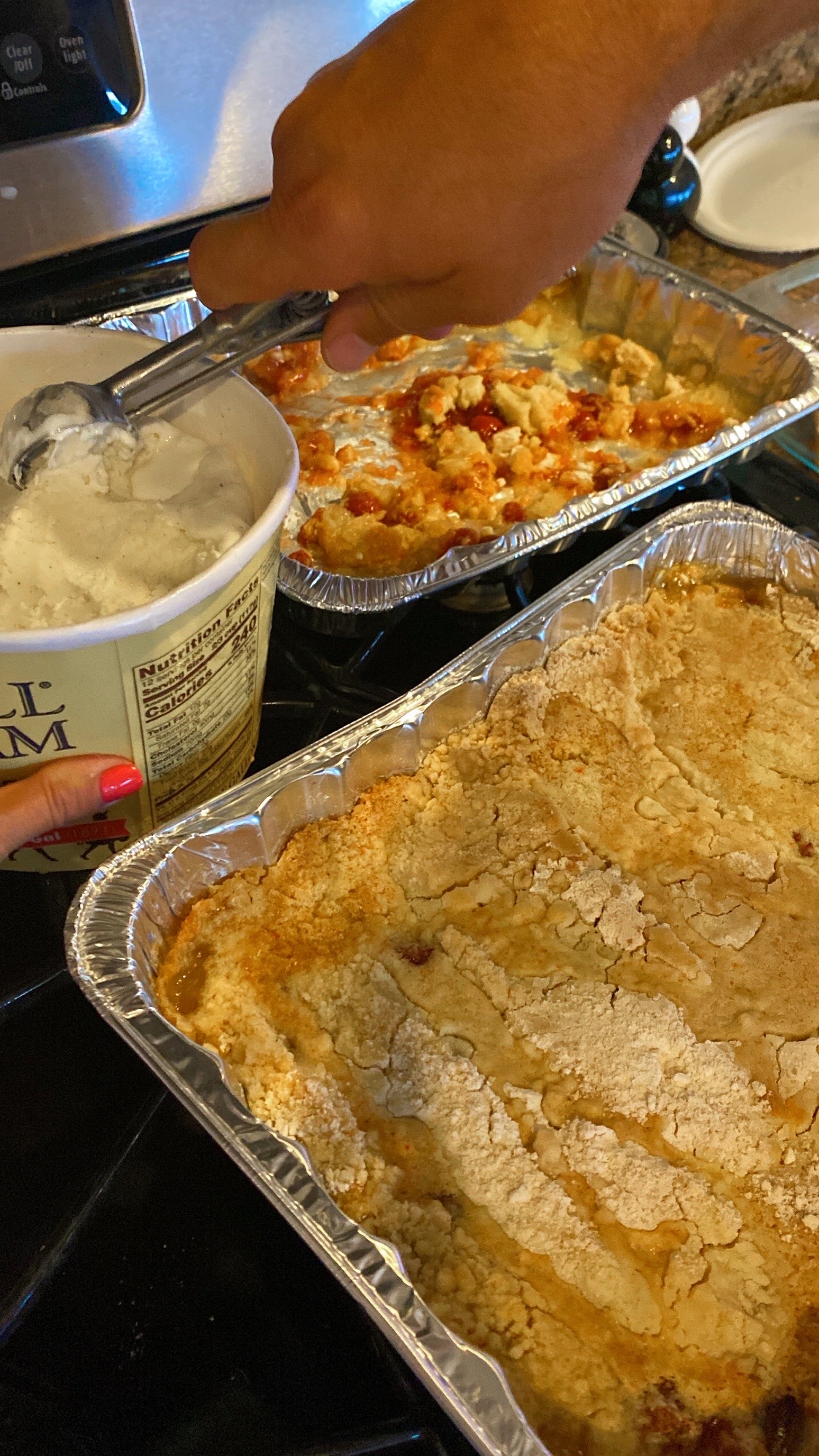 Fitness + good eats:
Summer Shape Up check-ins! SO many amazing check-ins on social this past week. If you missed the first week of Summer Shape Up, no worries at all — you can get your full copy of the plan here and join us for the second week.
Fashion + beauty:
Public access for the Nordstrom Anniversary Sale is here! This is my favorite time of year to stock up on staples and essentials, and get some winter items for the kiddos. I always get their Ugg boots, North Face jacket, and stock up on pajamas during this sale. I know SO many influencers and creators share their fave picks each year, so I just wanted to say thank you so much to those of you who choose to shop my links. I appreciate you so much, and it's one of the ways I keep this lil blog running and help support our family.
Here are some of my favorite items that are still in stock: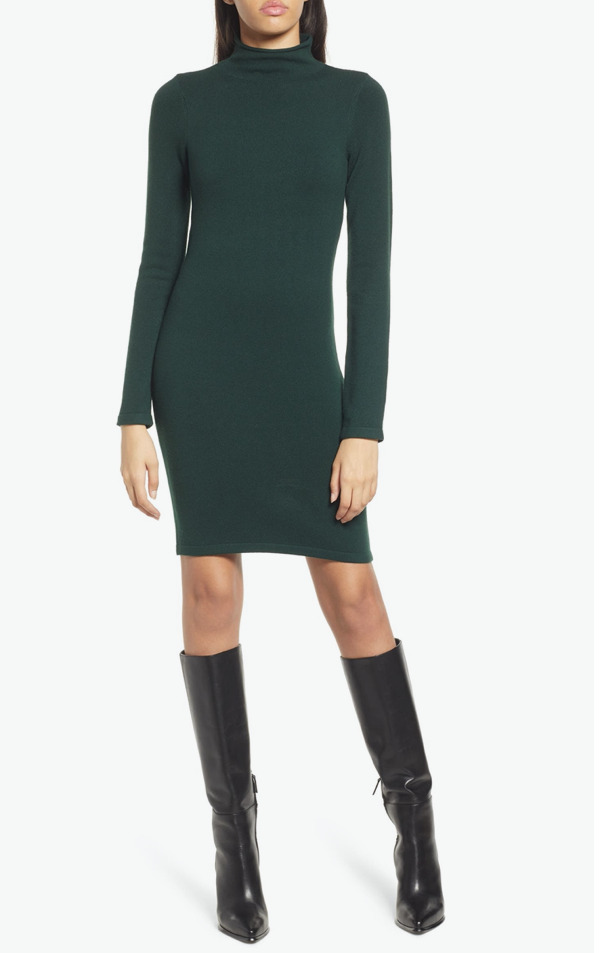 Clothes
*I got this sweater in the sale a couple of years ago and wear it around the house every night when I get a little chilled. This is also a lovely gift for postpartum mamas.
**These are my very favorite thongs. I have so many but ordered a few more.
Crop crewneck sweater for $15!
*This is when I stock up on bras. This is my very favorite one. It's seamless, gives you a little boost, and the best part: NO EVIL WIRE.
**I've had a few of these dresses for years now. The price is amazing, they last, and they're so flattering. Ordering another color 🙂
If you're going for the trendy wide-leg jeans look (I bow to your bravery in my skinny jeans) this wash is beautiful
*Love this bralette with a low-cut flowy tank
Live-in jogger jumpsuit! (size small left)
Handbags and accessories
This initial necklace is so beautiful and would make a perfect holiday gift. (I was going to get one for myself but no G. Wah.)
Initial penchants. I recommend these every year as inexpensive holiday gifts!
These stud earrings are perfect stocking stuffers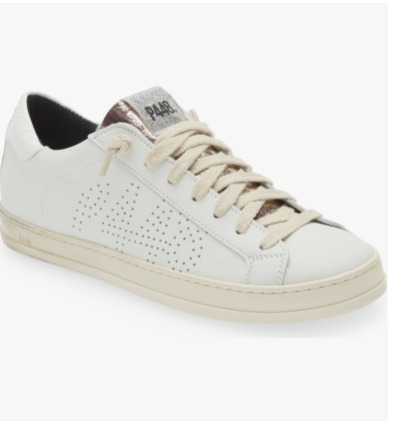 SHOES shoes shoes
These classic low tops are $100 off 
Confession: I still love mules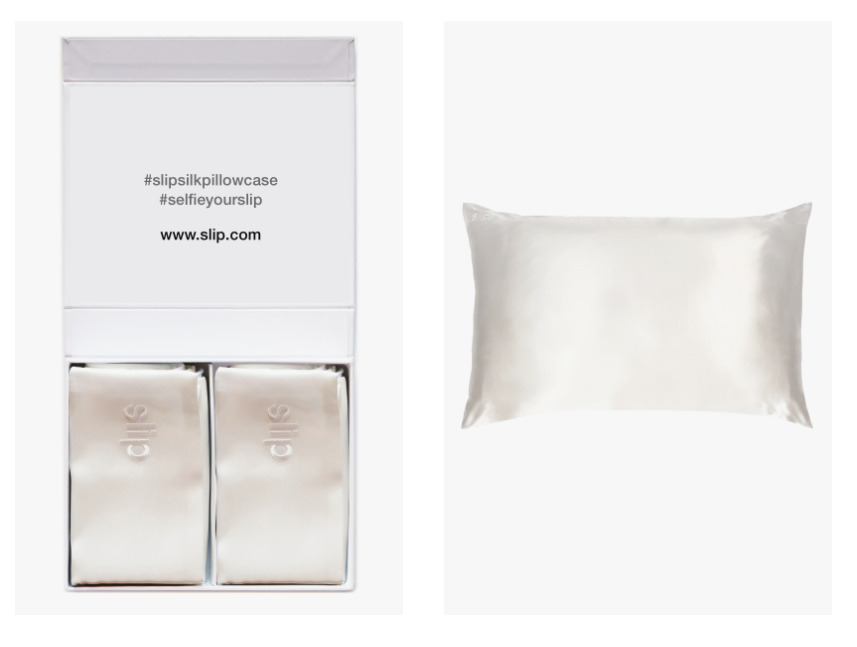 Home + beauty
*Currently wrapped in this blanket while I write this post.
**Diptyque candles (split and use as stocking stuffers!)
Jumbo Hot Toddy mist. This is a heat protectant that smells like a dream.
**Maisey and Caro needed this for fall
This wood serving board! It would be a great holiday or hostess gift, too
For men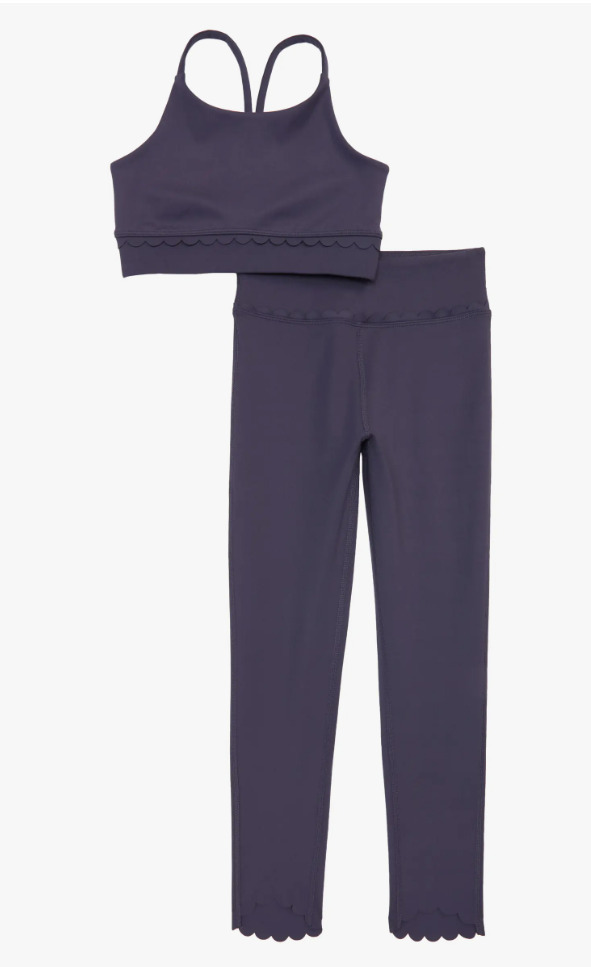 For the kids
*The sweetest animal ear hoodie! P has one of these from last year and it's the cutest ever
** This is when I get the girls' Ugg boots for the winter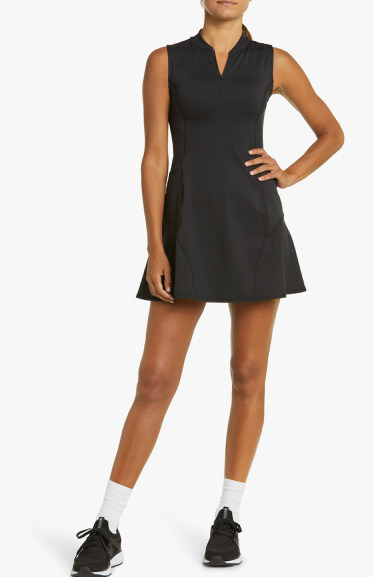 Fitness finds
Studio pocket leggings. LOVE Zella and the structure and colors of these are gorgeous.
I don't play tennis but I want this dress
I was so pumped to see this belt bag! I have two Dagne Dover backpacks (my fave ever) and this fabric is excellent.
My #1 leggings pick of all time. Flattering, thick material (but not too hot), and high quality.
*= things we already own
**= ordered during cardholder access and is on the way here!
Spend $125 and get a free Beautycounter sunscreen – ends tonight. You can also stack this with the 30% off for new clients offer. Use the code CLEANFORALL30 to get 30% off your first order. I highly recommend the All Bright C serum, overnight peel, Beyond Gloss, Countertime Supreme cream, and brow gel.
The coziest new hoodie. Betsy introduced these to me while we were in Vegas and now I'm hooked.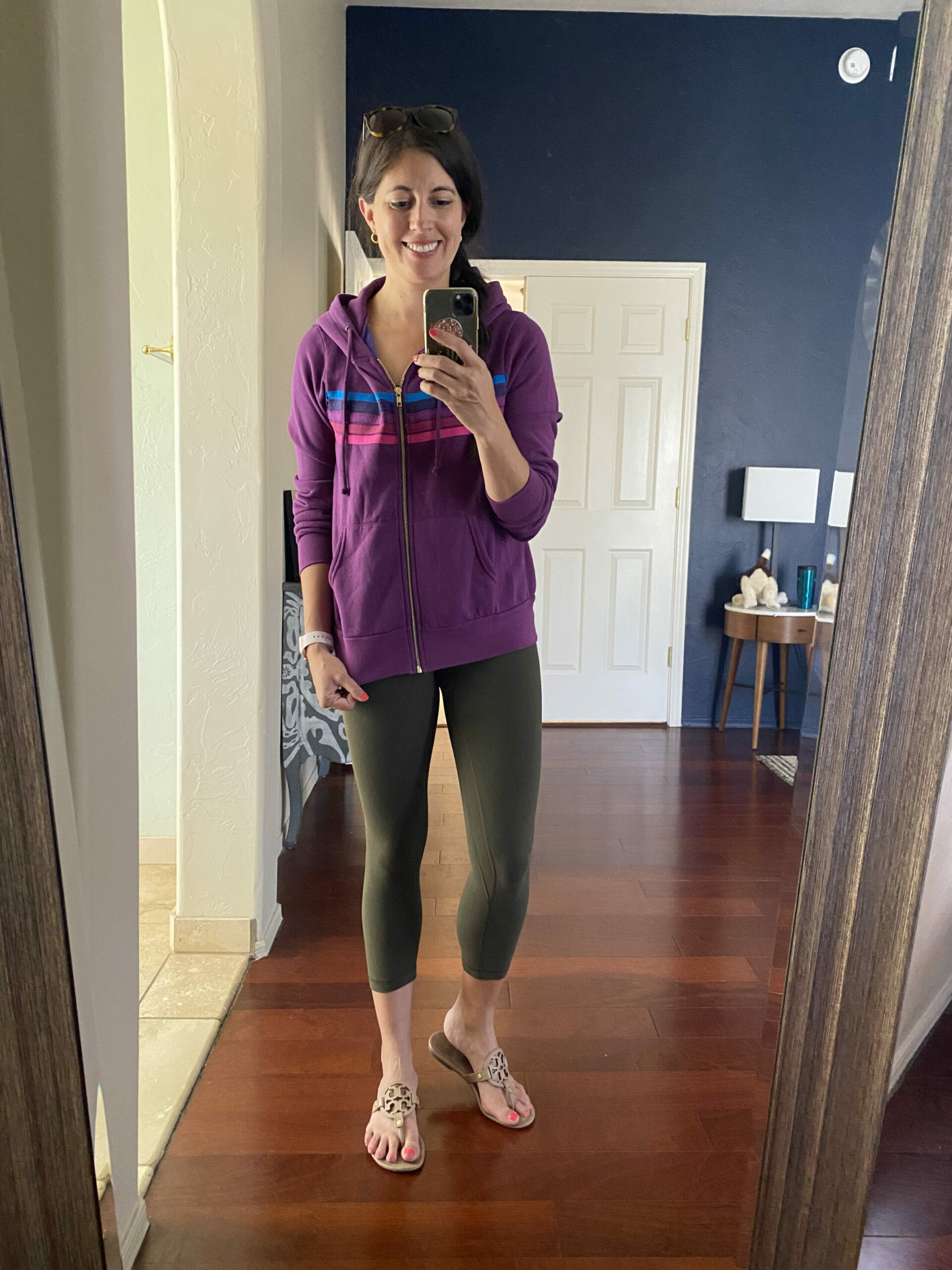 Read, watch, listen:
Don't forget to check out this week's podcast episode here.
If you're looking to send some good vibes to an AMAZING teacher, my friend Elyse posted her wish list here. I've known her most of my life (we used to work at the dance studio together) and she's teaching at a new school this year. She does so many special things with her class and her kids are so lucky to have her. Help her with her Amazon wish list here!
If you're looking for a new card game to play with kids, this one is our new family fave. I can stash it in my purse to play while we're waiting in various places, too (like at a restaurant for our table, or in the eye doctor waiting lobby, etc).
The new Elvis movie. Ommmgg friends. I knew I was going to love it when I saw the trailer, but this exceeded my high expectations. Bad Lurhmann is such a creative mind – Moulin Rouge was my favorite movie for a very long time – and everything about this was exquisite. The cinematography and acting were incredible and the MUSIC. AHH. So many of my fave Elvis songs in the movie. I've always had a bit of a crush on Elvis and this just took it to a new level. If you're on the fence about seeing it: go.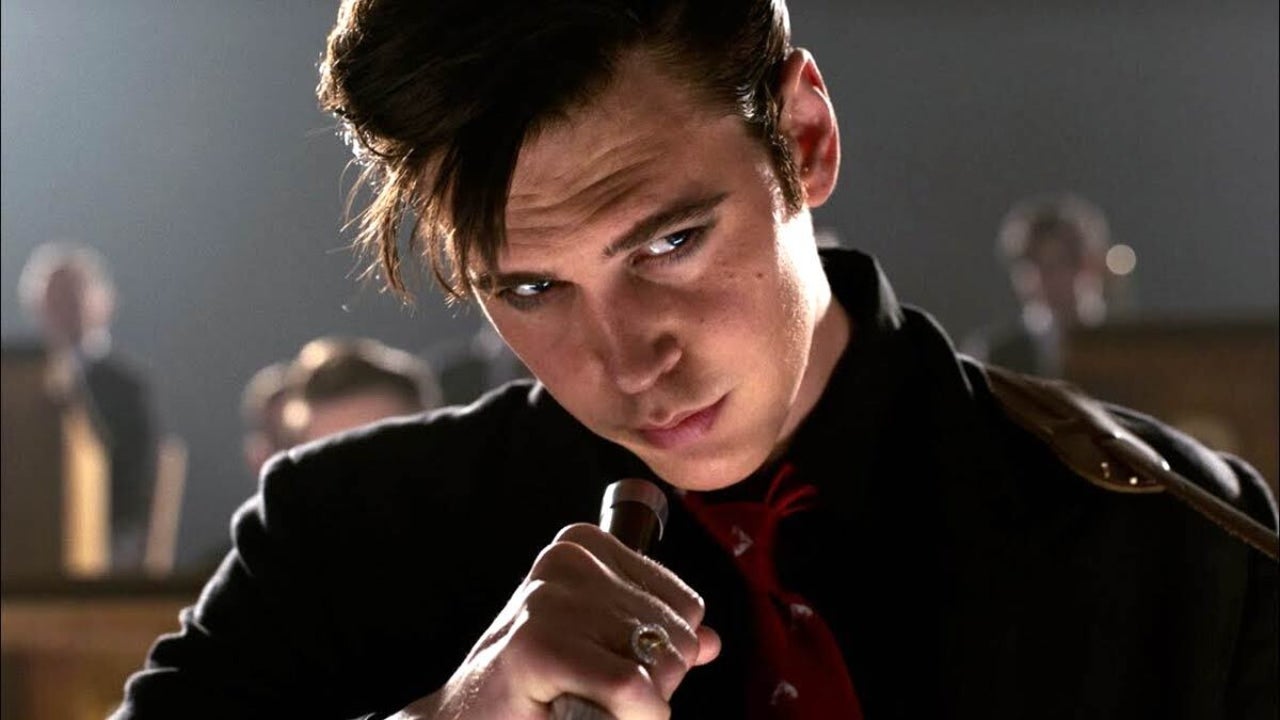 Happy Friday, friends! Thanks so much for stopping by the blog today and I'll see you soon!
xo
Gina
The post Friday Faves appeared first on The Fitnessista.