Hey hey! How are you? Happy Friday! I'm so glad the weekend is here. I'm looking forward to a yoga class with a friend, a mom-daughter date with Liv, Super Bowl fun (not the game, but the snacks and company), and getting caught up around the house. Another something kind of exciting: I'm teaching a strength and conditioning class at the dance studio for the kids this weekend. I'm nervous about it (tough crowd lol), but I'm really looking forward to sharing some tools and strategies that can help support their flexibility and tumbling. I hope it goes well and that they enjoy it!
This past weekend, we had a family staycation in Phoenix for an Air Force awards banquet. I flew from Santa Barbara into Phoenix, did my makeup in the ladies' room at the airport while I waited for the crew, they swooped me,  and we headed straight to the event. One of our beloved babysitters lives in Phoenix, so she was able to hang out with the girls in our hotel room (they ordered room service and played games) while we were at the ceremony.
2 more years of getting to see this guy in his mess dress uniform so I better live it up. 😉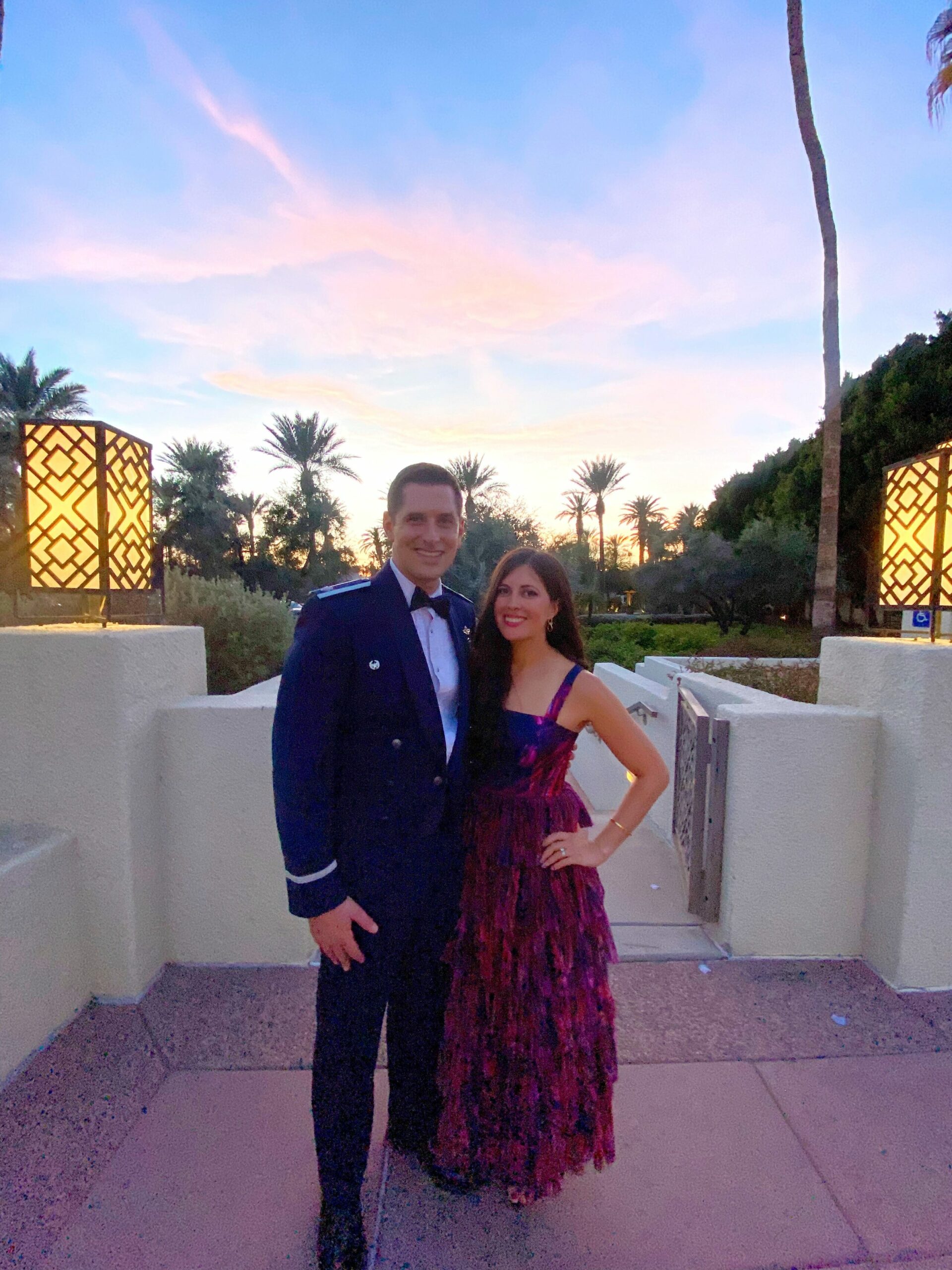 A few friends have asked about the Pilot's work situation! The Pilot is finishing his Air Force retirement right now and is commander of one of the squadrons. He's still employed commercially and will head back to the airlines after retirement.
The event was one of the best Air Force events I've attended. They had live music and dancing during the ceremony – ballet, modern, and lyrical performances to a variety of music styles. It included the traditional and more somber aspects of formal military events (presentation of the colors, National Anthem, ceremony for fallen soldiers and POWs, in addition to the awards and recognition), and the live performances were such a thoughtful way to make the event even more engaging and enjoyable.
We stayed at the Wigwam Resort, which was where the banquet was held, and the kids were obsessed with it. We definitely need to to back and bring our swimsuits for the water slides! We had breakfast at the hotel before hiking Camelback.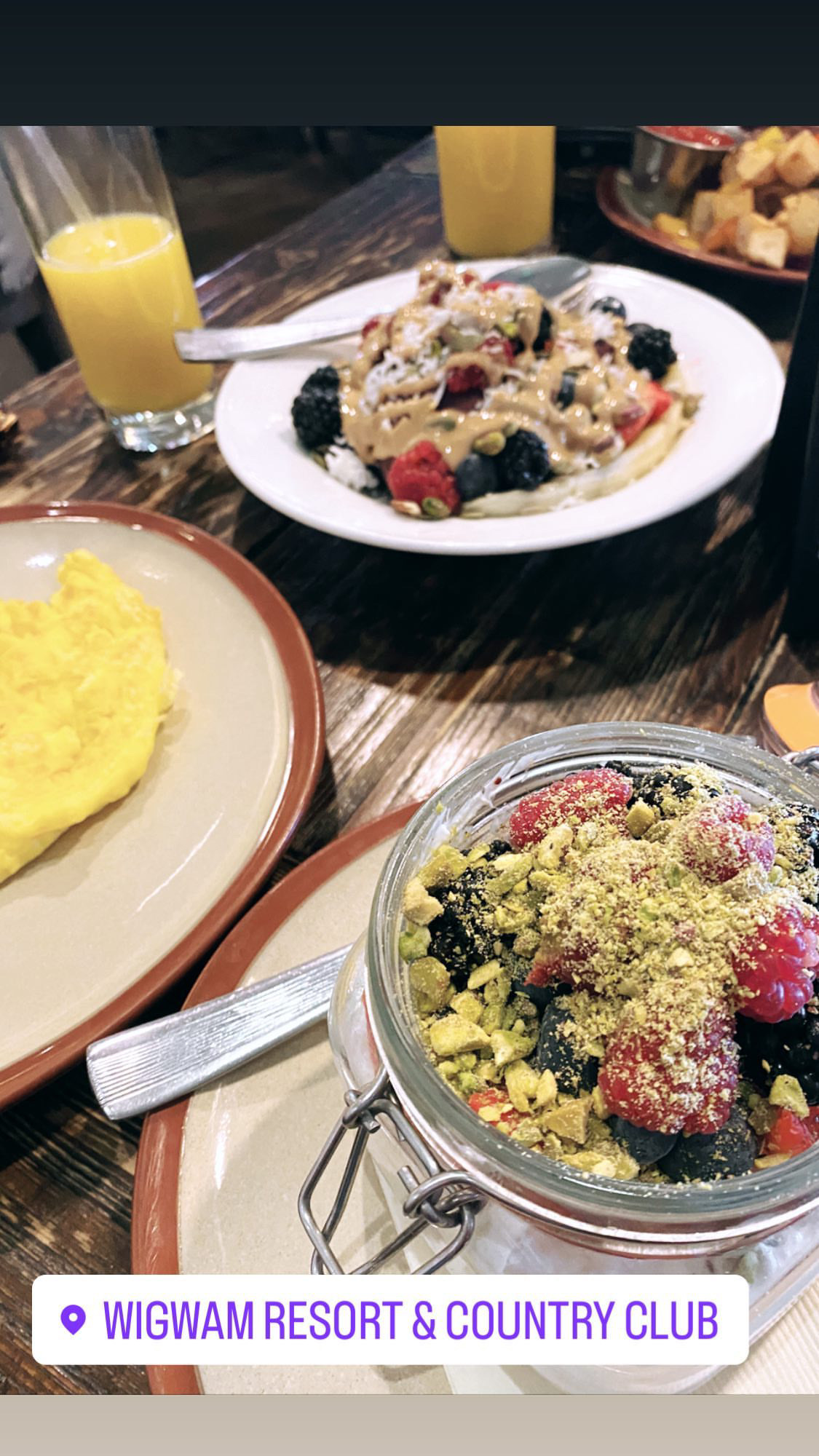 (I had the overnight oats, eggs, and an orange juice, and the Pilot and I split an acai bowl because we both wanted to try it)
The kids said we couldn't go to Phoenix without hiking Camelback, so of course we had to take them. I love that they enjoy hiking as much as we do! Camelback is a pretty grueling hike with steep elevation, but they crushed it as always.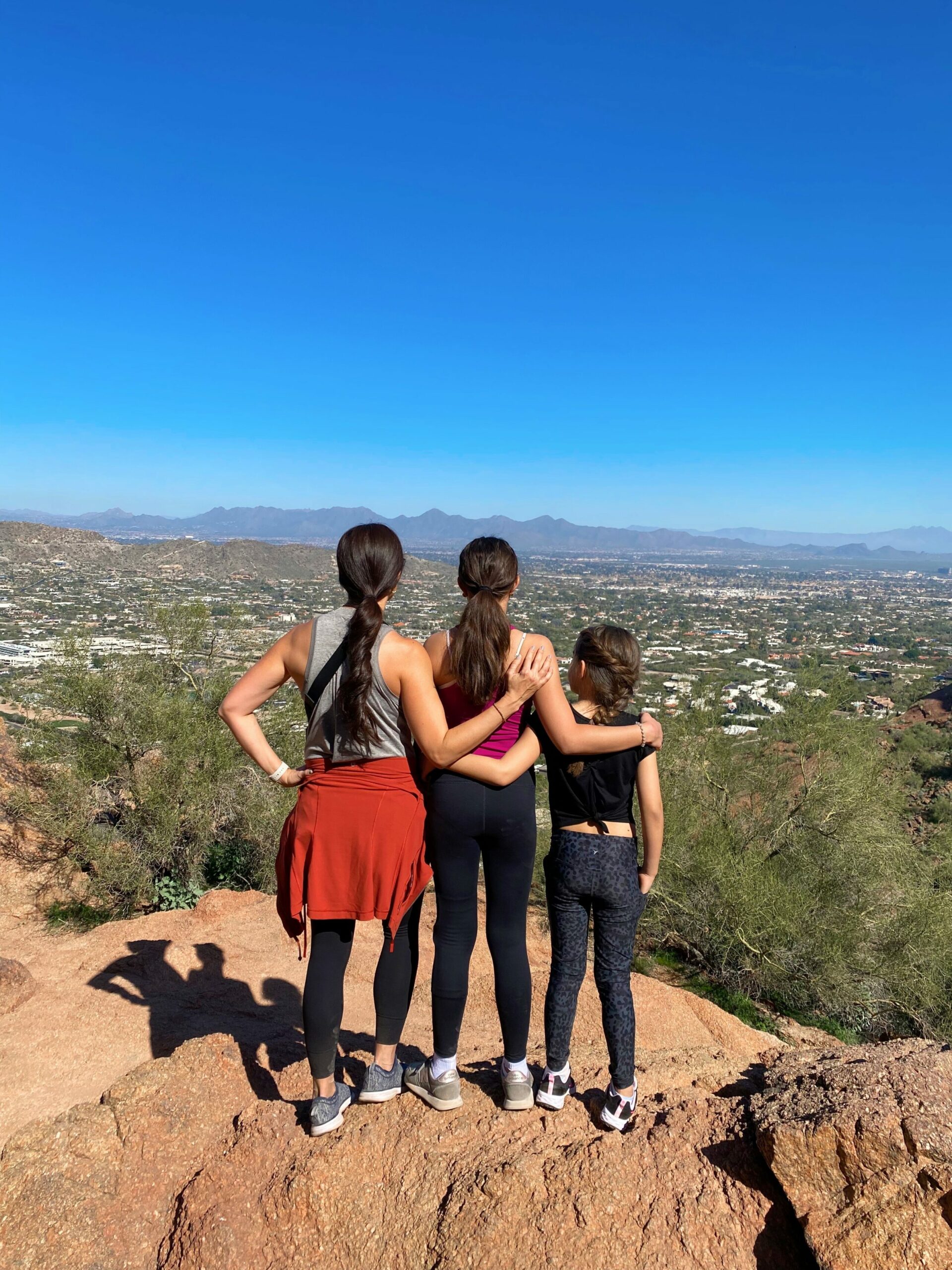 After our hike, we hit the road back to Tucson! It was fun to end one trip with another, but definitely made the week a bit of a scramble. I didn't get groceries until Tuesday and am still recovering from the laundry nightmare, but it was totally worth it. 😉
It's time for the Friday Faves party! This is where I share some of my favorite finds from the week and around the web. I always love to hear about your favorites, too, so please shout out something you're loving in the comments section below!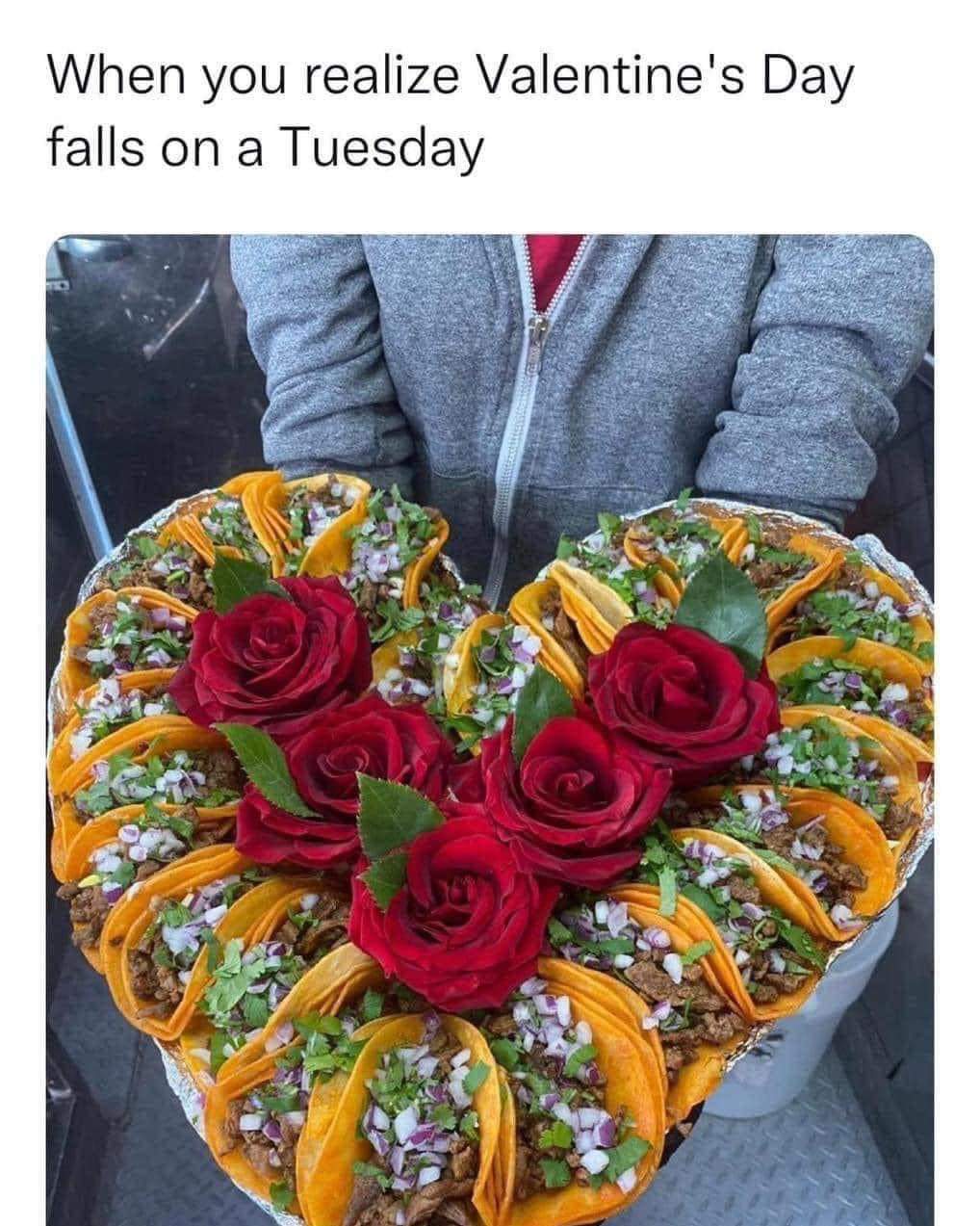 Read, watch, listen:
– I finally finished Emily in Paris last night and YOU GUYS. The ending was wild! I feel like I need to debrief with someone on all of this. What do you think is going to happen?!
– Check out this week's podcast episode with my fave productivity tips.
– Surprising tips for parents of young children. (So many brilliant comments in this thread, too!)
Fitness, health, and good eats:
– Spring Shape Up is on the way!! Be sure to check back here on Monday – I'll have all of the details on how to sign up and get started. We'll start on Feb 27 together! It's a 2-week challenge and is totally free.
Make these Reese's PB hearts for Valentine's Day 🙂
 Fashion + beauty:
– 30% off for new Beautycounter clients is back! Use the code CLEANFORALL30 for 30% off almost everything sitewide! Click this link and make sure Gina Harney is selected as your consultant. I highly recommend the supreme cream, All Bright C serum, overnight peel, AHA mask, Color Intense lipstick, and beyond gloss.
– If you're in the makeup mood, the Tarte sale is going strong.
Some of my top picks:
This palette (I have it and love it! Perfect neutrals)
These two palettes are a steal at $27 for both! I bought these before the holidays and they're my current go-to colors for everyday and for going out
My very favorite lash primer. It gives your mascara an extra boost and helps create the look of super long lashes
This is the gloss I currently have in my purse (color Hang Ten)
Amazon faves:
These silky pajamas. They're so cute and I love the color.
I'm also going to get some new sandals (spring is just around the corner) and this dress.
Happy Friday, friends!!
xo
Gina
The post Friday Faves appeared first on The Fitnessista.