Host an Ocean Themed Playdate
Host an Ocean Themed Playdate for your kids and their friends. Choose a location such as your living room, backyard, park or even a rented space in your library.  
Pick a time of day and invite your friends.  
Prepare the activities ahead of time and set in different areas of the room.
When the children come – play, learn, craft, and connect!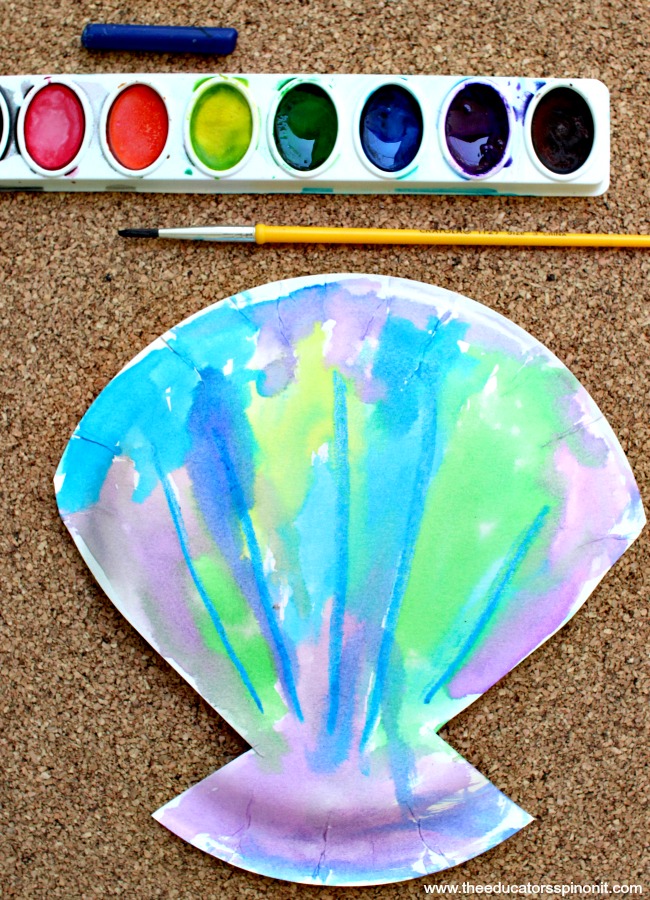 Disclosure: Affiliate links to products
Ocean Themed Playdate for Kids
We're sharing 4 simple ideas that you can do at your next playdate. Fun and easy hands on ideas all about the ocean.  These ideas are best for ages 3-7.
Ocean Themed Playdate Craft: Water Resist Paper Plate Shells
Materials Needed:
Directions
Have parents pre-cut the shells or let the children, depending on the age and comfort level of the parents.
Examine the lines in the real shells and talk about their direction  Encourage children to draw the vertical lines with a crayon on their shells. Remember to have them go from TOP to BOTTOM in order to encourage good early writing habits.
Watercolor paint over the crayon lines. The paint should resist the lines and show through.
Let dry. Decorate with ocean theme stickers if available.
Ocean Themed Playdate Books
DK Eyewitness Books: Ocean Discover more about the plants and animals that live in the oceans.  Although geared for ages 8-12, I like to select a page to share with my younger children. This exposes them to new vocabulary and science concepts without being too overwhelming. 
Magic School Bus on the Ocean Floor.  I love these stories for helping kids connect to science topics with a mix of fiction and non-fiction.  Depending on the age of the kids attending your ocean themed playdate – you may want to paraphrase some of the longer texts. I find when my child is alone, they are able to listen to longer stories. When in a group – short and sweet tends to do better!
National Geographic Weird Sea Creatures. This book is just COOL. My kids adore looking at and reading about the unusual sea creatures.
Pete the Cat: Pete at the Beach. Join a kid-favorite character as he spends the day collecting shells and making sand castles on the beach.
Ocean Themed Playdate Learning Activity: Shell Sort
Kids love to sort shells and this activity is a great way to combine math and science.
Materials Needed:
Directions
Set out the shells on a flat surface. Encourage children to look at the size, shape, and colors of the shells.
Sort the set of shells based on one attribute such as size.
Re-sort the set of shells using another attribute.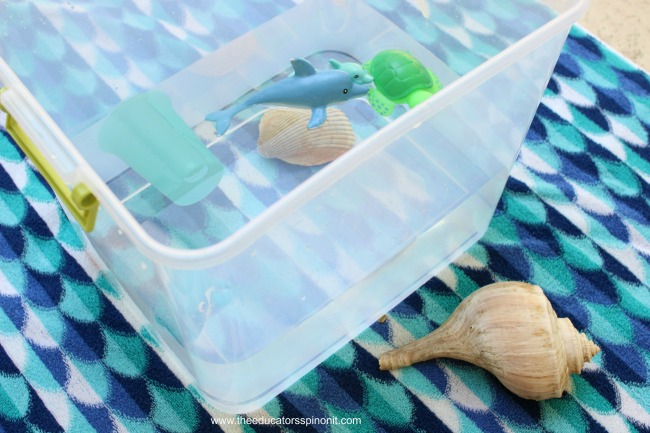 Ocean Themed Playdate Sensory Activity: Ocean in a Tub
Materials Needed:
Directions:
 Fill the large container with water. Set on a flooring that will be ok if wet. Put a towel underneath.
Set cups and ocean animals in the tub of water.
Let children splash, pour, and play with their ocean tub.
For MORE OCEAN THEMED Activities: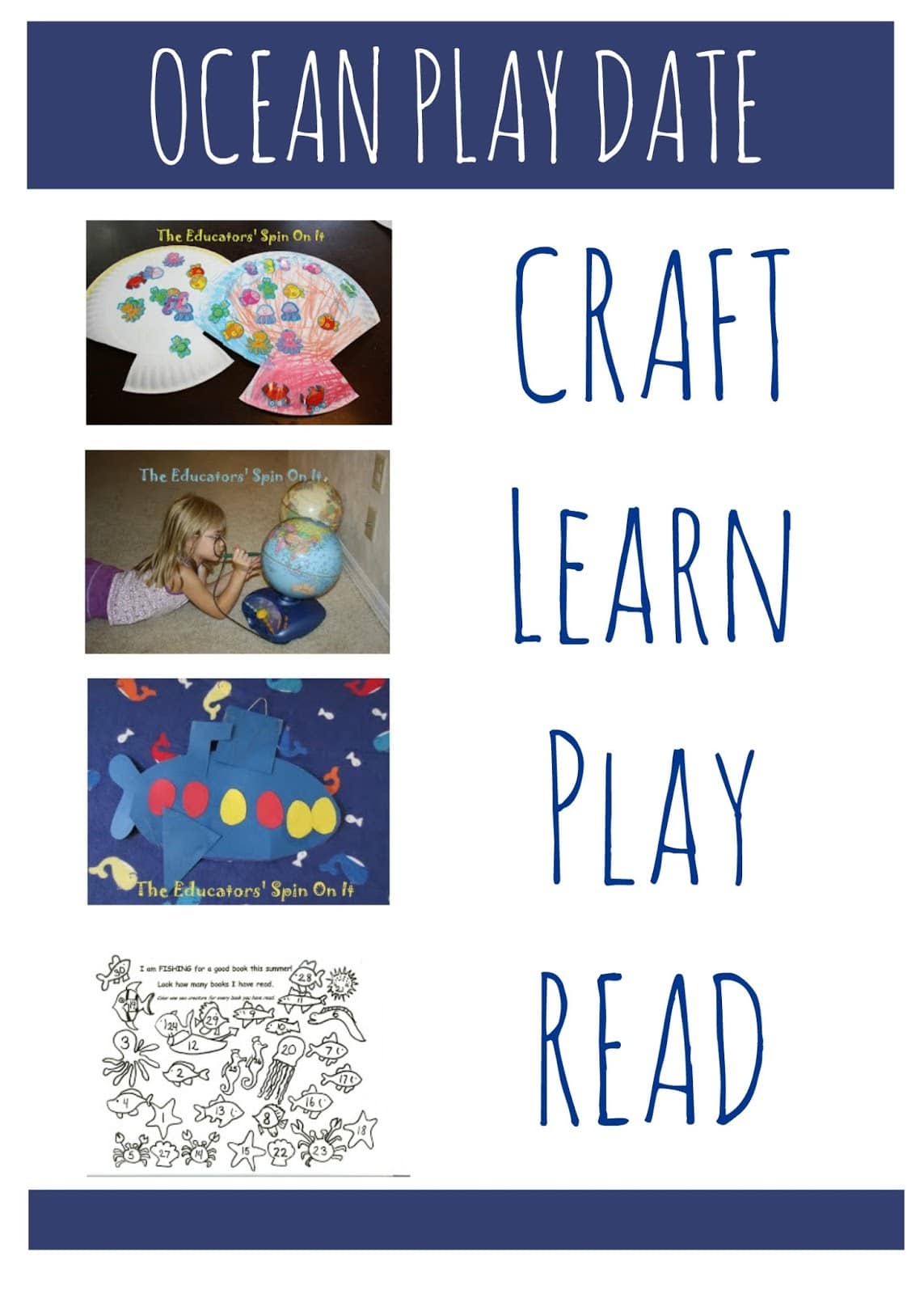 The post
Host an Ocean Themed Playdate
appeared first on
The Educators' Spin On It
.