How Universal is stepping out of the mouse's shadow to become the hottest theme park
It may have been Walt Disney World that put Central Florida on the family vacation map when it opened in 1971, but when Universal Studios Florida (now Universal Orlando Resort) opened less than 15 miles down the road in 1990, a Florida theme park rivalry was born.
At the time, Universal was smaller and had fewer attractions than Disney. It acted largely as an "add-on" park for visitors planning a larger vacation. But over the last three decades, the once-fledgling park has grown into a vacation destination unto itself — on par with Disney — that draws weeklong visitors all its own.
Running the numbers
In fact, in 2021 Universal Studios Florida and Universal's Islands of Adventure had higher attendance numbers than every park at Walt Disney World, except for Magic Kingdom.
According to the latest Global Attractions Attendance Report — published by the Themed Entertainment Association and consultancy firm AECOM — Universal Studios Florida came in at 8,987,000 guests and Islands of Adventure at 9,077,000. Magic Kingdom had 12,691,000 guests. Every other Disney World park received fewer than 8.6 million visitors each.
For context, in 2019, neither of Universal's Florida parks outranked any Disney World park.
But while Universal may have spent the last several decades playing in the mouse's shadow, it's now rapidly gaining stature and influence.
Universal's expanding footprint
In the same week in January that Disney dropped a somewhat random smattering of announcements about free hotel parking, complimentary on-ride photos and less-restrictive park hopping hours, Universal essentially mic-dropped the announcement game with an all-new year-round experience in Las Vegas based on its annual Halloween Horror Nights event and an entirely new theme park aimed at families with younger kids that is slated to be built outside of Dallas.
Oh, and it's also building an all-new theme park in Orlando and opening a new Nintendo-themed land imminently in California.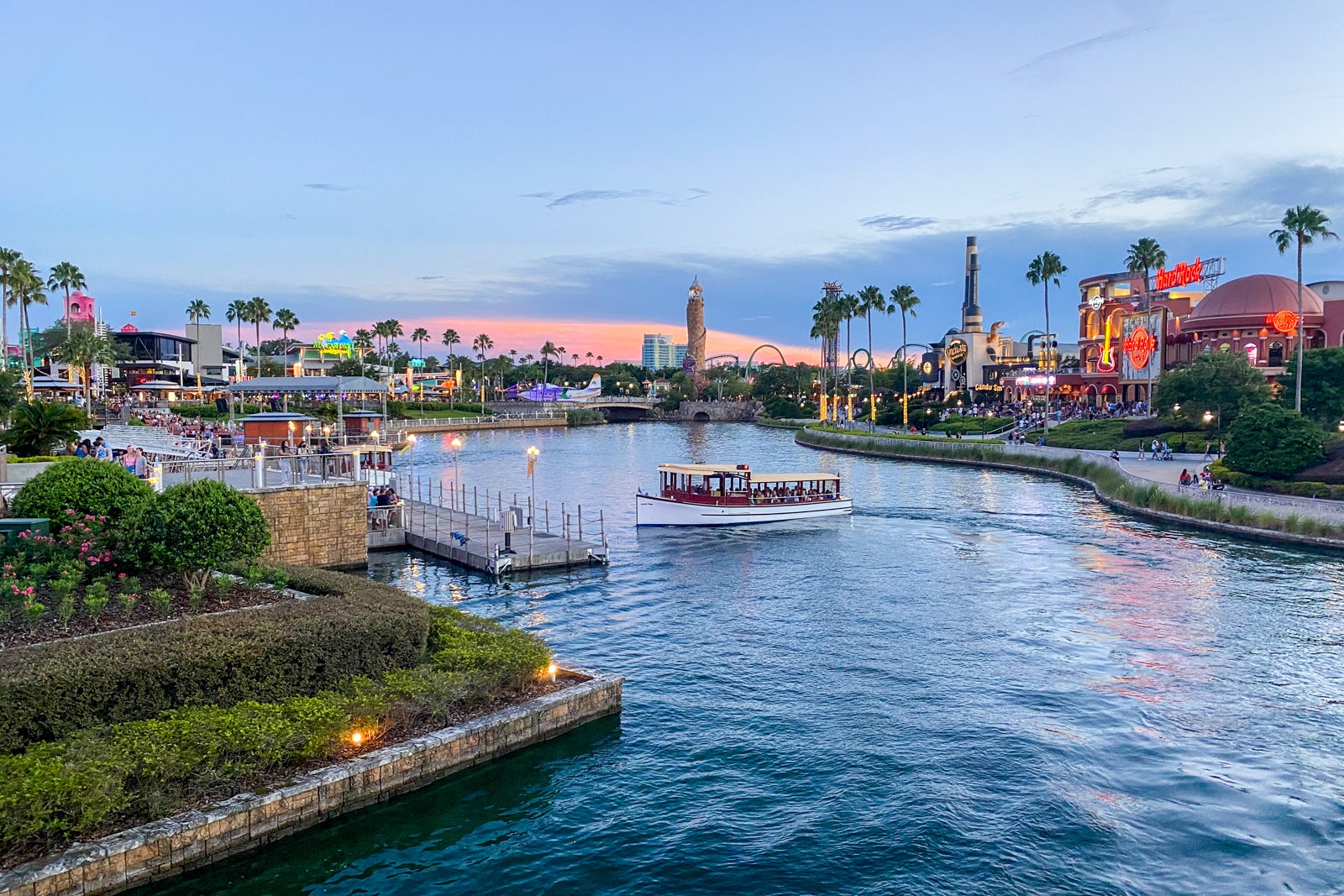 Advantages Universal has over Disney
Recent news and anthropomorphic character preferences aside, Universal has a few distinct advantages over Disney.
Cost
First and foremost, visiting Universal is, on average, less expensive than visiting Disney. Using Universal Orlando and Disney World as an example, one-day ticket prices start at just over $100 for both parks, but you start to see significant differences when you price out a full vacation package.
A four-day, four-night hotel-and-ticket package for a family of four at Universal totals $2,243.87 for a mid-April 2023 stay. A similar package at Disney World would run you $3,799.62. Both vacations include the ability to visit multiple parks in one day and a stay in a value resort, but you'll pay about $1,500 less for your family to visit Universal.
Those extra savings could easily cover your other vacation costs like dining, souvenirs and airfare.
Related: How to use points to save at Universal Orlando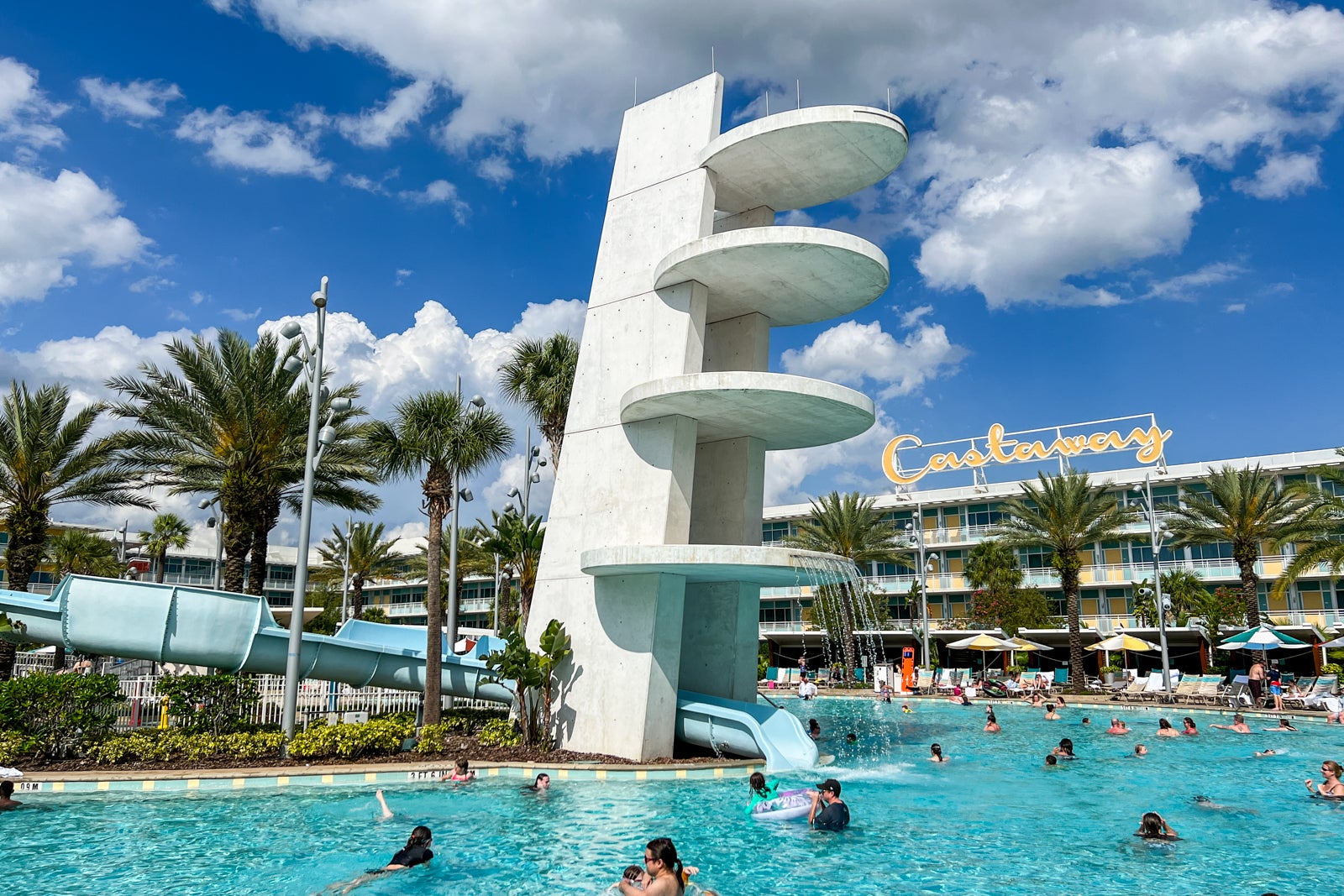 Simplicity
In addition to being less expensive, planning a Universal vacation is just easier. At Universal, you simply choose the date you want to visit, purchase either a park-to-park or one-park ticket and show up on your chosen date.
If you want to skip the standby line for rides, you can add an Express Pass and enjoy the rides with little to no wait. And you can even book hotels that include Express Passes at Universal.
At Disney, there are a multitude of additional steps like making a theme park reservation for the park you plan to visit, waiting until a certain time in the day to park hop, purchasing Disney Genie+ if you want to skip the standby line and individual skip-the-ride passes for some attractions, not to mention spending much of the day on your phone managing Lightning Lane reservations.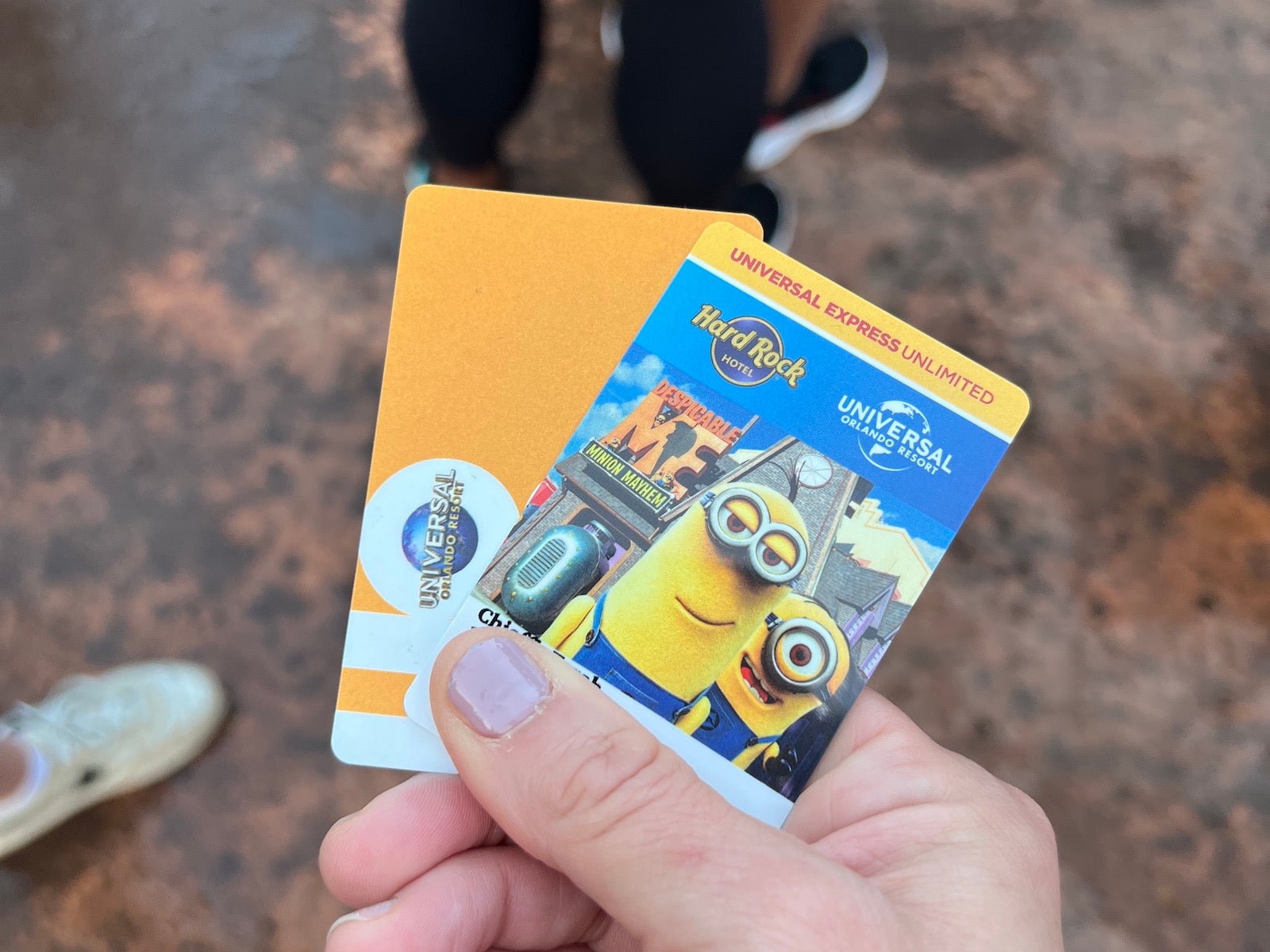 For first-time or infrequent visitors, planning a trip to Disney can be a logistical challenge that feels anything but magical.
Universal's big moves
But it's not just the logistical differences between the parks that give Universal some advantages — it's their growth plans, too.
Since 2021, Universal has debuted its Beijing park (Universal Studios Japan) and opened the world's first Super Nintendo World. Universal Studios Hollywood opened a dark ride based on "The Secret Life of Pets" franchise, while Universal Orlando unveiled its most ambitious coaster yet, the Jurassic World VelociCoaster.
As mentioned, in 2023 Universal will open its first stateside version of Super Nintendo World at Universal Studios Hollywood, and there will be a new Minion-themed land at Universal Orlando.
But that's only the beginning.
Universal's Epic Universe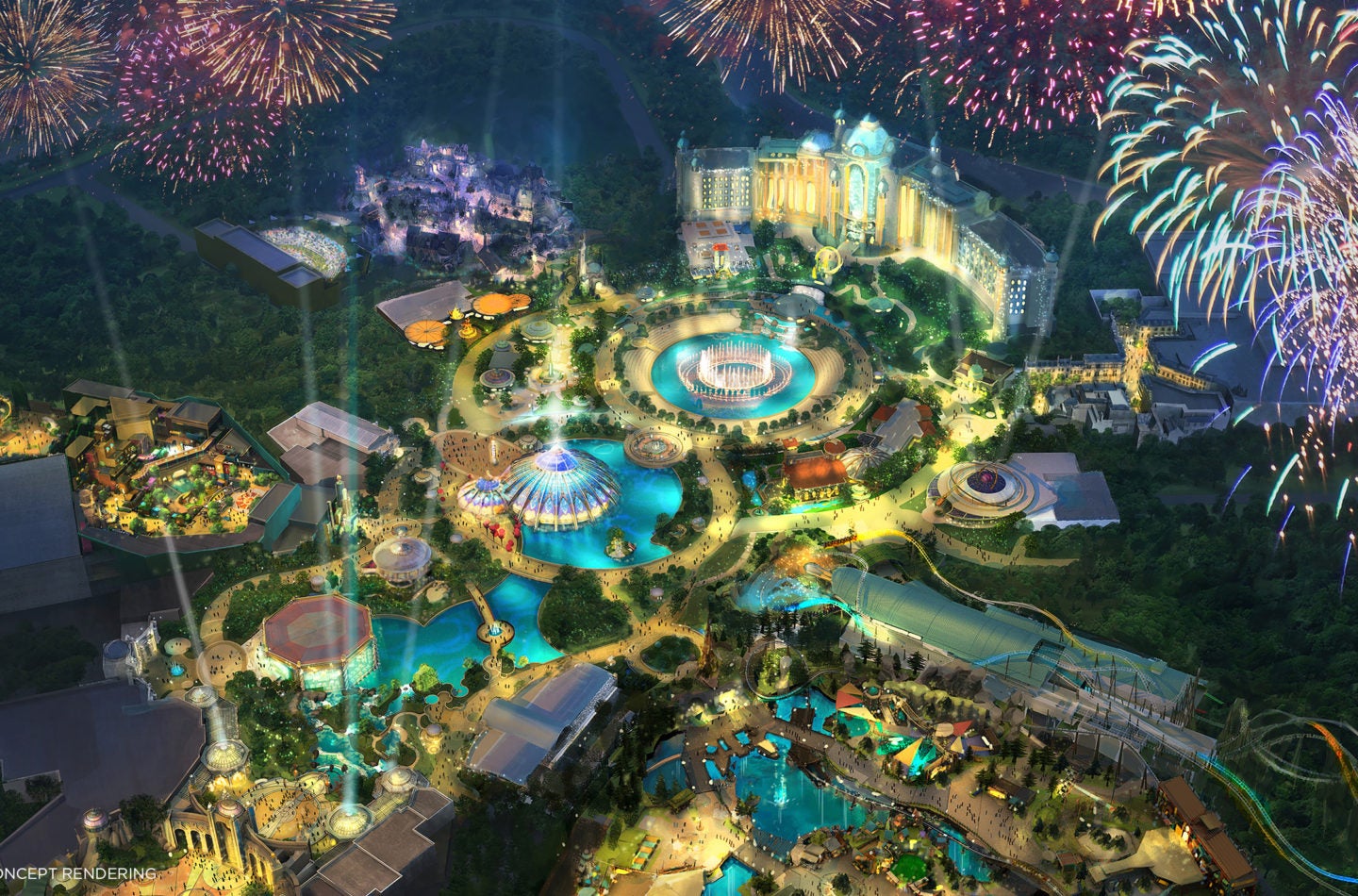 Since before the pandemic, Universal has been hard at work on its third gate in Orlando, Universal's Epic Universe.
When it opens in 2025, Epic Universe will add its own collection of hotels, restaurants, shops, entertainment and thrilling theme park rides to those that already call Universal Orlando home. In addition to Florida's version of Super Nintendo World, it is rumored that we may see lands themed to popular franchises like "How to Train Your Dragon," "Harry Potter" and Universal Classic Monsters.
Universal's family-friendly park in Texas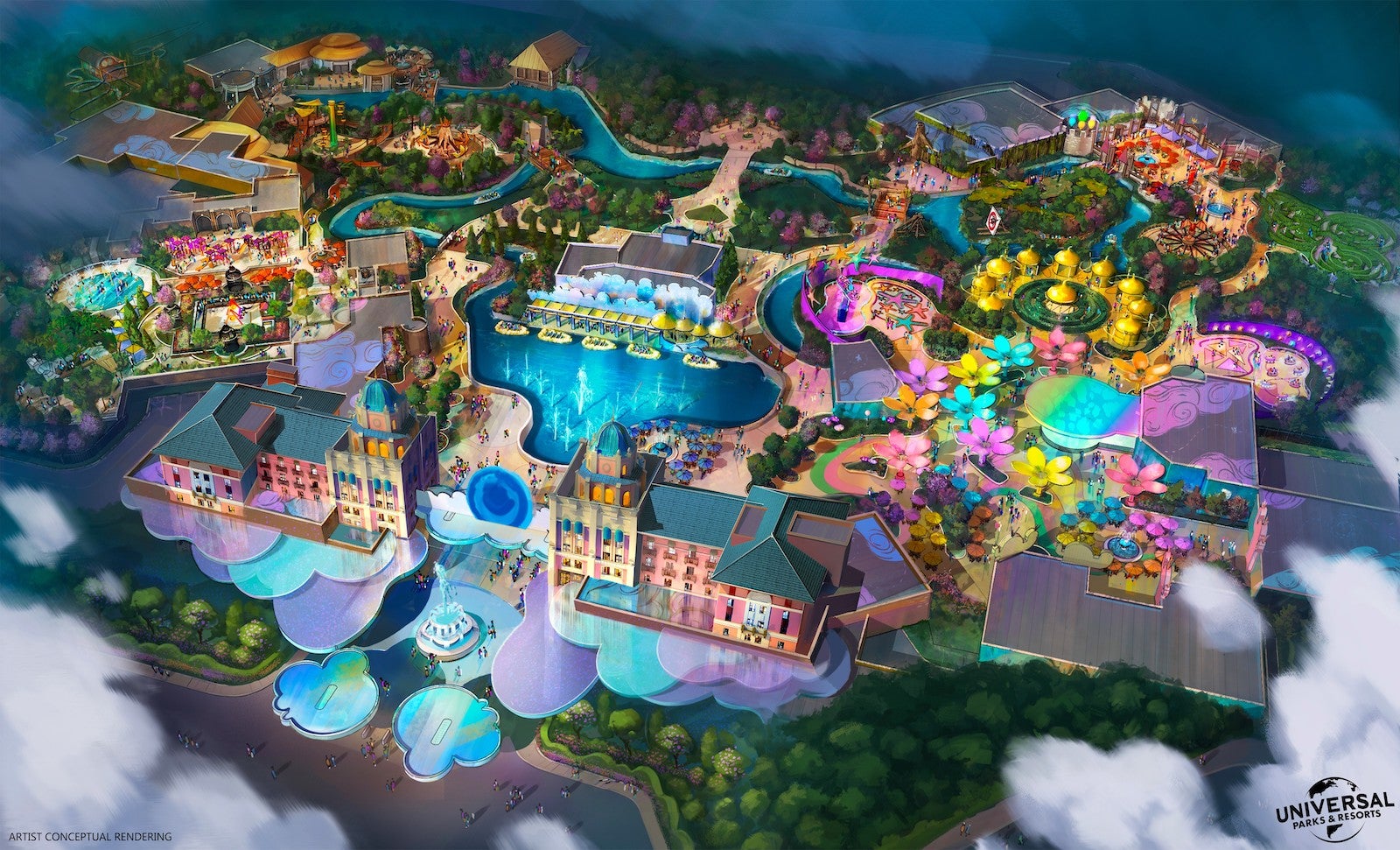 On Jan. 11, in a move that almost no theme park fan saw coming, Universal announced plans to build a theme park specifically designed for families with young children in Frisco, Texas, a suburb of Dallas.
Based on what we know so far, the park will have multiple play areas, attractions that are designed so that families can ride together, playful theming and fan-favorite characters that appeal to a younger audience.
According to a press release, Universal purchased 97 acres of land in Frisco on which to build the proposed theme park.
Universal also plans to build a hotel on the land it has secured for the project. Given its smaller footprint and target demographic, it's likely this park will be a one-day attraction for families to visit while vacationing in the area rather than a multiday vacation destination similar to Disney and Universal theme parks in Florida and California.
A timeline for the project has yet to be announced.
Universal's year-round Halloween Horror Nights experience in Las Vegas
For more than 30 years, Halloween Horror Nights has been one of the world's premier theme park Halloween events, boasting haunted houses based on popular movie and TV franchises like "Halloween" and "The Haunting of Hill House," as well as haunted house concepts of its own creation.
The event typically runs between early September and Halloween at Universal's theme parks in Orlando, Hollywood, Japan and Singapore. Some horror fans visit almost nightly during HHN's two-month run.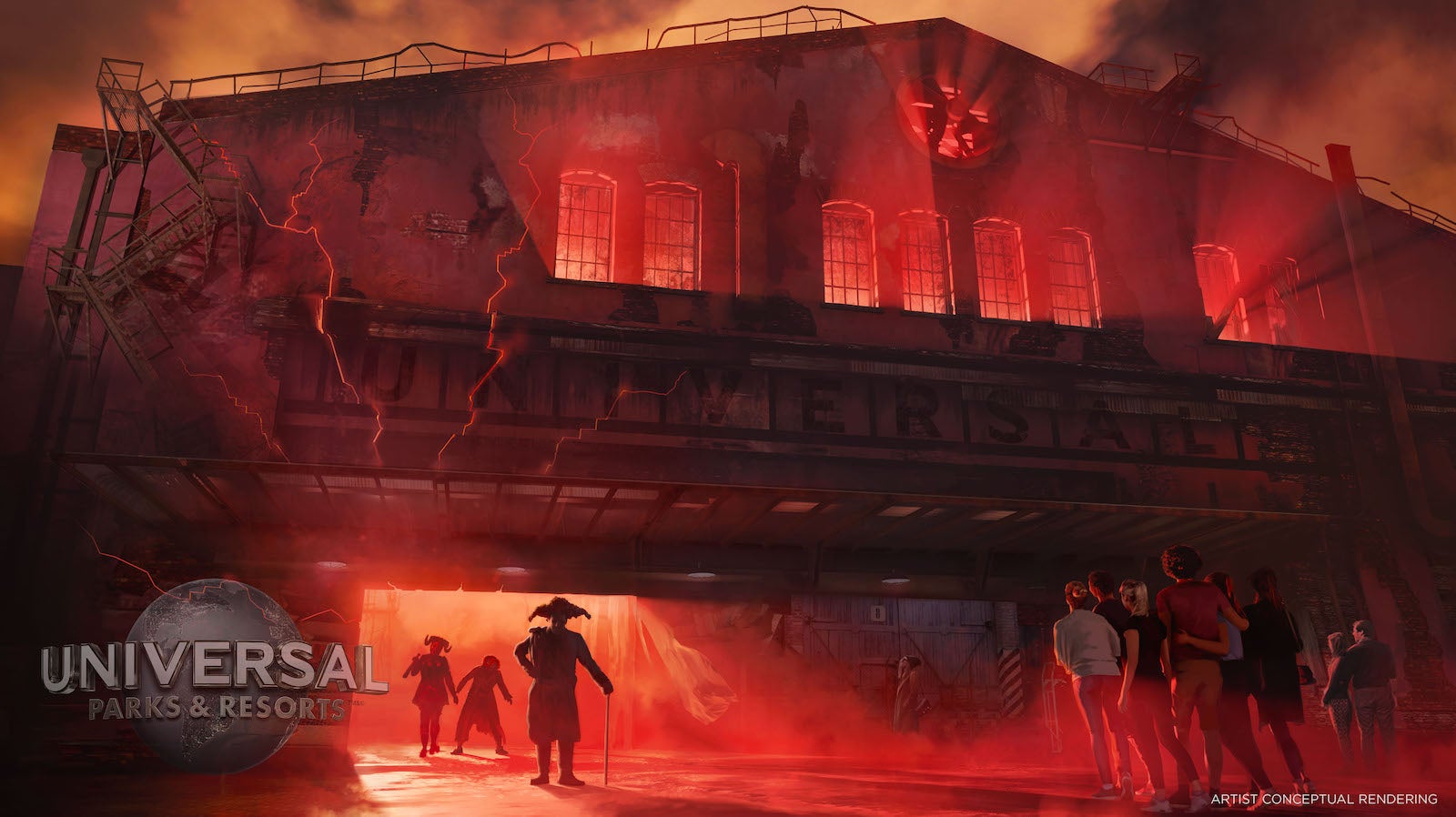 Soon, those fans won't have to wait for spooky season to get the pants scared off of them.
On the same day that Universal announced plans for a kid-friendly theme park in Texas, it shared plans for a year-round experience based on Halloween Horror Nights at the Area15 entertainment district in Las Vegas.
According to a press release, the immersive horror experience will include "a variety of unique, immersive, fantastic horror-centric experiences that surround high energy food and beverage spaces by day turned haunting bars and eateries by night."
An opening date has yet to be announced, but when it does open, it will mark the first time Universal has created a permanent horror experience outside of its theme parks.
What this means for Disney vs. Universal
Of course, we'd be remiss to leave out the new projects taking shape at Disney parks.
More than 10 new attractions and entertainment offerings are coming to Disney World this year, including the long-anticipated Tron Lightcycle Run coaster at Magic Kingdom.
At Disneyland, Mickey and Minnie's Runaway Railway and a reimagined Toontown will open early this year during celebrations to mark the 100th anniversary of The Walt Disney Company. And, by the end of 2024, Disney World and Disneyland will open their own versions of Tiana's Bayou Adventure, a revamped attraction replacing Splash Mountain.
Also coming down the pike are new Disney Vacation Club towers at Disney's Polynesian Village Resort, the Disneyland Hotel, a new Pixar theme for Disney's Paradise Pier Hotel, a new cruise ship, and new lands and attractions at Disney's international parks.
Most of Disney's confirmed projects are slated to be wrapped by the end of 2024 — about the time Universal's recently announced parks and attractions (and Epic Universe) should be preparing to open.
Even if Disney announced something today, similar in scale to what Universal has planned in the coming years, it's unlikely it would be ready to open anytime soon. That gives Universal ample opportunity to swoop in and claim the modern-day hottest theme park crown.
It's not only the sheer scale of Universal's unprecedented expansion that is pushing it to the top, it's what those projects mean for the brand. Branching out into new locations and experiences can only serve to bolster brand recognition and loyalty for Universal.
It is targeting not only the younger generation who can "grow up" along with Universal's kid-friendly park in Texas, the Nintendo-themed land in California and the Minions in Florida, but it is simultaneously going after the adult demographic by expanding into the Las Vegas market.
Bottom line
Regardless of what either brand has planned to build, reimagine or expand, it's hard to imagine a world where the word "Disney" is not synonymous with top-tier theme park vacations.
Some families spend years planning a trip that will bring the magic of Disney's classic films and beloved characters to life for their children, and that's not likely to change anytime soon.
For Universal to win, though, it doesn't actually mean Disney has to lose.
In fact, the real winners in this race to the top between Disney and Universal are the fans. When Universal built an entire "Harry Potter"-themed land where guests could cast spells and fly through Hogwarts on broomsticks, Disney responded with a "Star Wars"-themed land where guests could fly the Millennium Falcon and build their own lightsabers.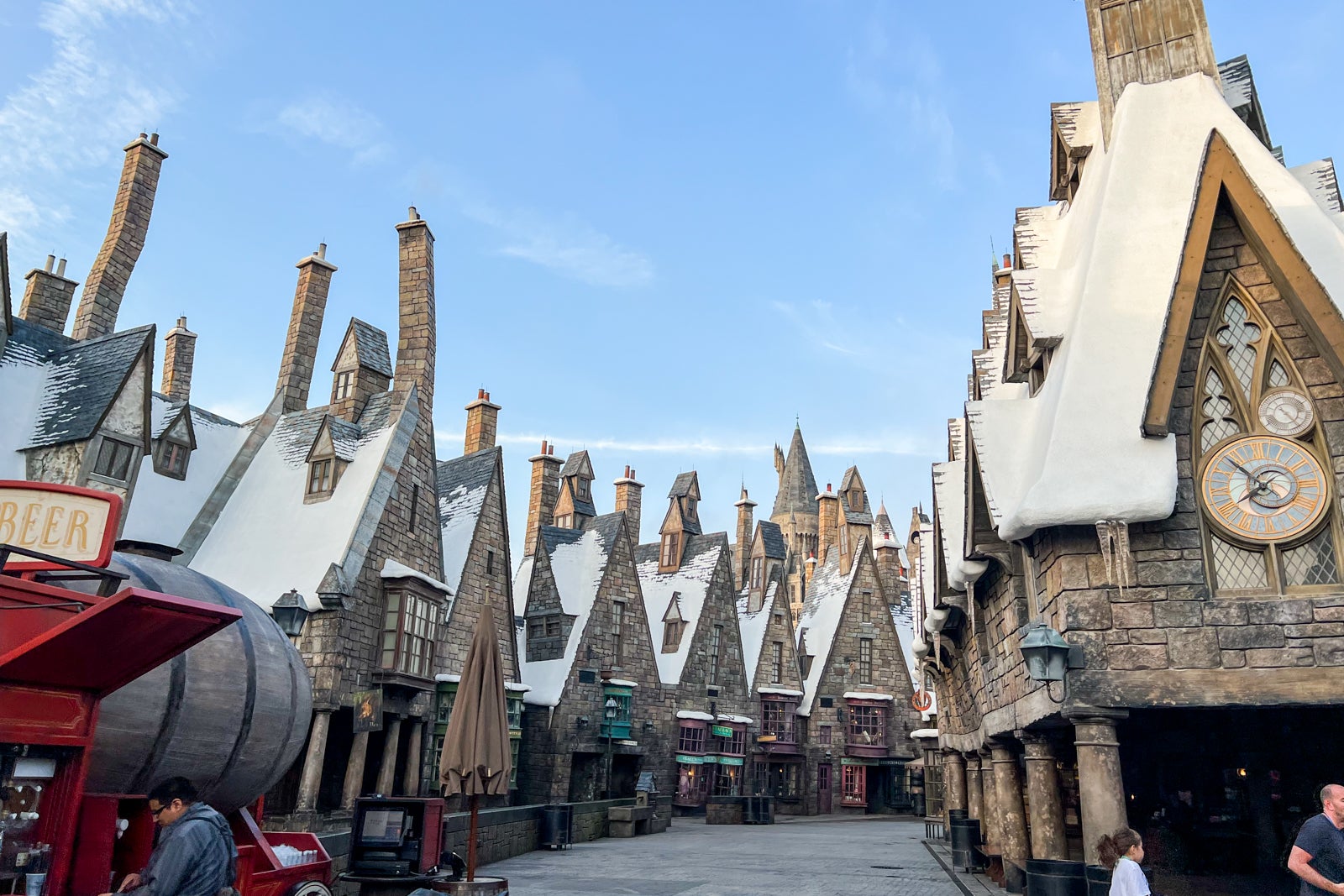 Both parks are on a never-ending quest for our vacation dollars, which benefits us as much as it does them. If you prefer "Harry Potter" and Super Nintendo, you can spend a few days in their respective worlds at Universal. If you prefer Disney princesses or "Star Wars," you can do the same at Disney.
No matter which you choose on any given day, you'll be treated to a world-class experience and countless vacation memories.
Related reading