July 2020 Programming on the Criterion Channel Announced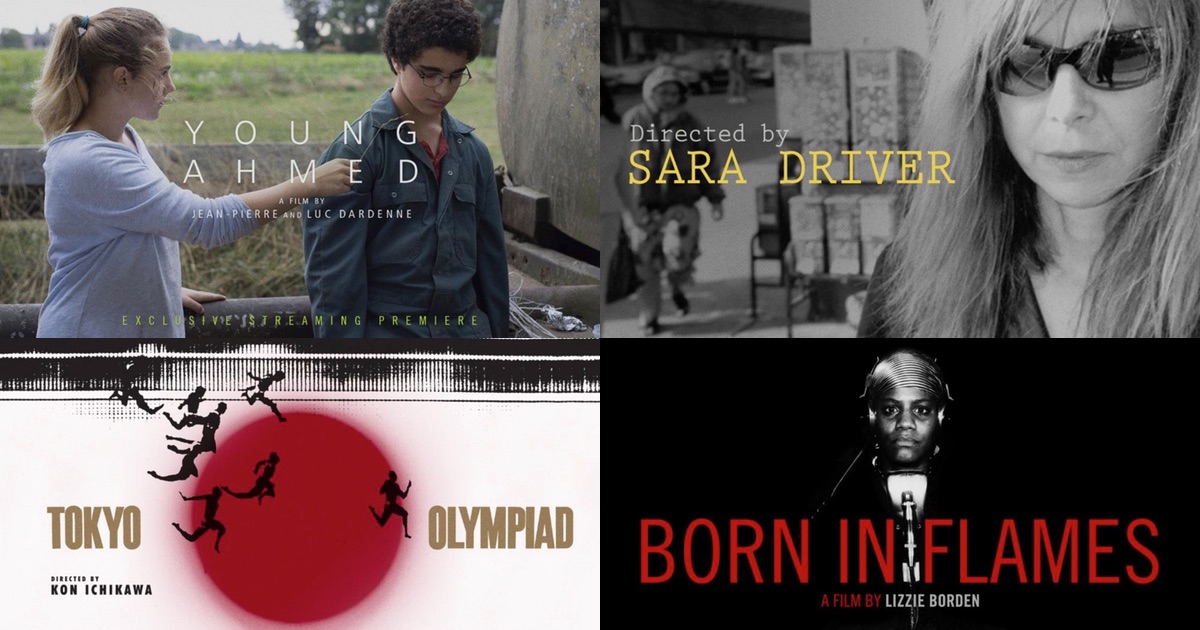 Each month, the programmers at the Criterion Channel produce incredible line-ups for their subscribers. For July, the Channel will feature films from Miranda July, the Dardenne Brothers, Kelly Reichardt, and more!
Below you'll find the programming schedule for the month, along with a complete list of titles that Criterion has in store for us. Don't forget to check the Criterion Channel's main page regularly though, as they occasionally will drop surprises that aren't included in the official press release.
Don't subscribe yet? Start a 14-day free trial
Wednesday, July 1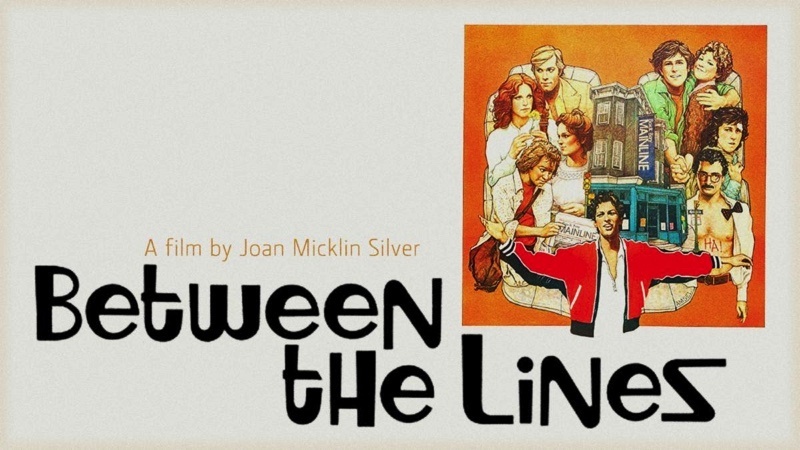 Between the Lines
Featuring a 1983 documentary portrait of director Joan Micklin Silver by filmmaker Katja Raganelli
Inspired by director Joan Micklin Silver's time working at New York's storied alt weekly the Village Voice, this unsung gem of 1970s slice-of-life seriocomedy offers an incisive, bittersweet look at a shifting media landscape that feels as fresh and relevant as ever. At the offices of a Boston independent newspaper, the staff members—including music critic Max (Jeff Goldblum, in one of his first leading roles), news reporter Harry (John Heard) and photographer Abbie (Lindsay Crouse)—enjoy a positive and open-minded work environment. However, it seems as though their relatively carefree days are numbered when the owner of a major publishing company buys the paper, leading to more money, but big changes.
Thursday, July 2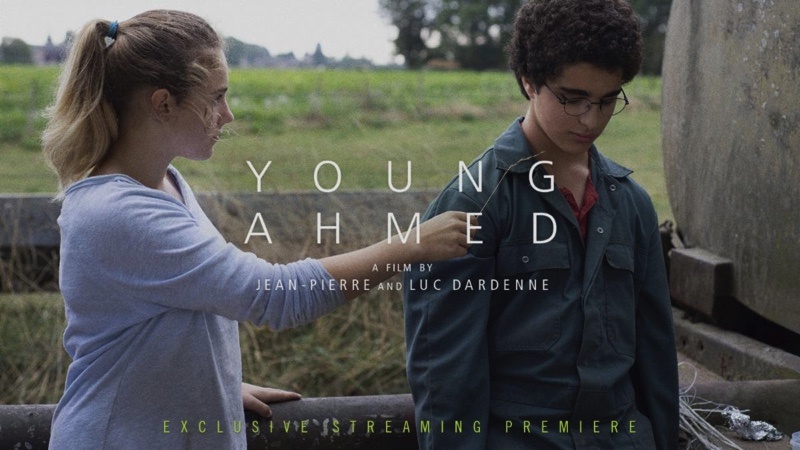 Young Ahmed
Exclusive streaming premiere, featuring a new introduction by film historian Godfrey Cheshire
Winner of the best director award at the 2019 Cannes Film Festival, the latest social-realist triumph from Jean-Pierre and Luc Dardenne finds the pair applying their patented brand of heartrendingly empathetic humanism to an explosive subject. Under the sway of his radical imam, Ahmed (Idir Ben Addi, in a revelatory debut performance), a thirteen-year-old Muslim boy growing up in a small Belgian town, becomes increasingly enamored with the tenets of violent religious extremism—a rejection of his family and society that has shocking consequences. Resisting both easy answers and the urge to sensationalize, the Dardenne brothers offer a clear-eyed, grippingly naturalistic portrait of a young life in crisis graced with the expansive compassion that has made them among the most consistently lauded cinematic voices of our time.
Friday, July 3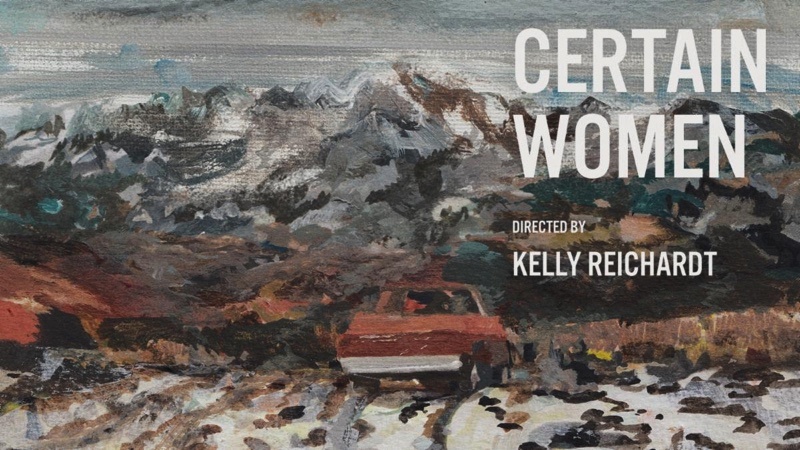 Certain Women: Criterion Collection Edition #893
The expanses of the American West take center stage in this intimately observed triptych from Kelly Reichardt. Adapted from three short stories by Maile Meloy and unfolding in self-contained but interlocking episodes, Certain Women navigates the subtle shifts in personal desire and social expectation that unsettle the circumscribed lives of its characters: a lawyer (Laura Dern) forced to subdue a troubled client; a wife and mother (Michelle Williams) whose plans to construct her dream home reveal fissures in her marriage; and a night-school teacher (Kristen Stewart) who forms a tenuous bond with a lonely ranch hand (Lily Gladstone), whose longing for connection delivers an unexpected jolt of emotional immediacy. With unassuming craft, Reichardt captures the rhythms of daily life in small-town Montana through these fine-grained portraits of women trapped within the landscape's wide-open spaces. SUPPLEMENTAL FEATURES: Interviews with Kelly Reichardt, executive producer Todd Haynes, and author Maile Meloy.
Friday, July 3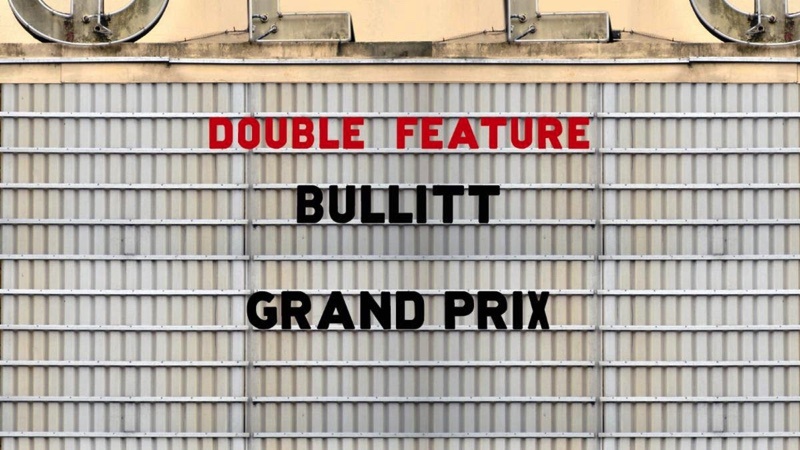 Double Feature: Auto Focused
Bullitt and Grand Prix
The roar of the engines, the smell of burning rubber on pavement, and the adrenaline-rush exhilaration of pedal-to-the-metal speed: the kinetic thrill of cool cars in motion is front and center in these two action classics guaranteed to get your motor running. Steve McQueen confirmed his status as the King of Cool with his steely turn in the lean, mean thriller Bullitt, featuring the most iconic car chase ever filmed: a full-throttle pursuit up and down the vertiginous streets of San Francisco. Then, director John Frankenheimer puts you in the driver's seat in Grand Prix, a sleekly stylized, star-studded technical masterpiece set in the daredevil world of Formula One racing, featuring one of Saul Bass's most virtuosic title sequences.
Saturday, July 4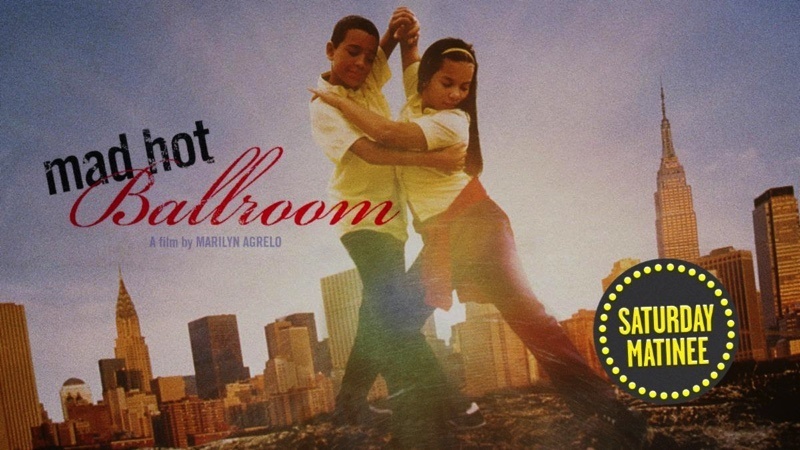 Saturday Matinee: Mad Hot Ballroom
Fifth graders from across New York City's public schools journey into the life-changing world of ballroom dancing in this irresistible documentary from Marilyn Agrelo. Told from the always candid, often hilarious perspectives of the kids themselves, Mad Hot Ballroom traces their journeys from reluctant participants to pint-sized Astaires as they set out to win it all in a citywide competition. Along the way there are trials, tears, life lessons, and, above all, joy—especially when the kids hit the dance floor to strut their stuff.
Sunday, July 5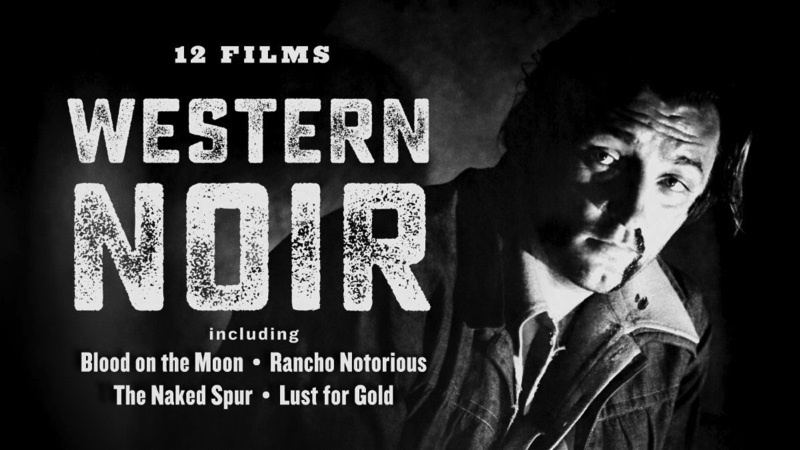 Western Noir
Featuring a new introduction by critic Imogen Sara Smith
A new breed of westerns emerged after World War II, stained by film noir's anxious, disenchanted mood and enriched by its psychological and moral complexity. Romantic myths of the frontier gave way to tougher tales of ruthless outlaws, corrupt cattle barons, gold-crazed prospectors, mercenary gunfighters, and lonely, damaged men obsessively pursuing vengeance for past wrongs. Essential noir actors found a home on the range: Robert Mitchum brings his cool, world-weary pessimism to Blood on the Moon and Man with the Gun, while Robert Ryan's tortured tension anchors the gripping Day of the Outlaw. Women, long marginalized in westerns, wielded newfound power, but not without getting their hands dirty; the femmes fatales of western noir include Barbara Stanwyck (The Violent Men), Ida Lupino (Lust for Gold), and Marlene Dietrich (Rancho Notorious). From brooding black-and-white dramas like Station West and I Shot Jesse James to the harrowing, elegiac masterpieces of Anthony Mann, the West's wide-open spaces prove as haunted and dangerous as any dark city.
Blood on the Moon, Robert Wise, 1948
Station West, Sidney Lanfield, 1948
I Shot Jesse James, Samuel Fuller, 1949
Lust for Gold, S. Sylvan Simon, 1949
The Walking Hills, John Sturges, 1949
Devil's Doorway, Anthony Mann, 1950*
Rancho Notorious, Fritz Lang, 1952
The Naked Spur, Anthony Mann, 1953
Man with the Gun, Richard Wilson, 1955
The Violent Men, Rudolph Maté, 1955
Man of the West, Anthony Mann, 1958
Day of the Outlaw, André De Toth, 1959
*Available August 1
Monday, July 6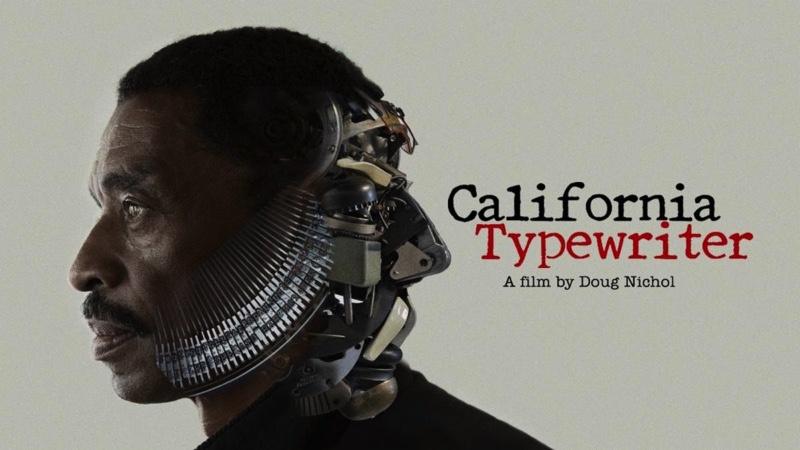 California Typewriter
A love letter to the analogue pleasures of an increasingly niche technology, this thought-provoking documentary is a rich, affectionate portrait of artists, writers, and collectors who remain steadfastly loyal to the typewriter as a tool and muse. Featuring interviews with high-profile enthusiasts like Tom Hanks, Sam Shepard, David McCullough, John Mayer, and others, it also movingly documents the struggles of California Typewriter, one of the last repair shops in America dedicated to keeping the aging contraptions clicking. As the digital age's emphasis on speed and convenience reshapes our relationship to technology, CALIFORNIA TYPEWRITER asks us to consider who's serving whom: human or machine?
Monday, July 6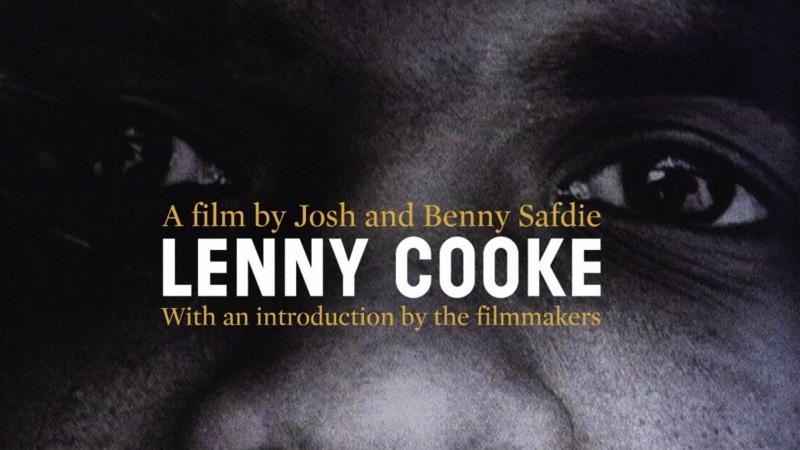 Lenny Cooke
Featuring an introduction by Josh and Benny Safdie
In 2001, Lenny Cooke was the most hyped high school basketball player in the country, ranked above future greats LeBron James, Amar'e Stoudemire, and Carmelo Anthony. A decade later, he had never played a minute in the NBA. This quintessentially American documentary by Josh and Benny Safdie tracks the unfulfilled destiny of a man for whom superstardom was only just out of reach.
Tuesday, July 7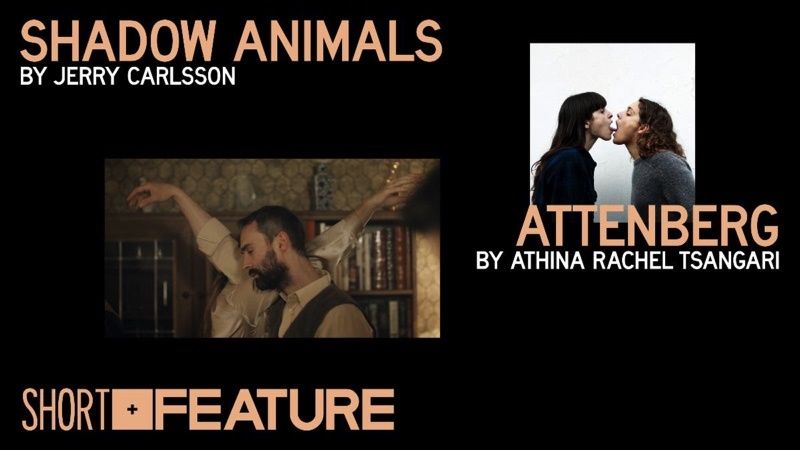 Short + Feature: Animal Instincts
Shadow Animals and Attenberg
The innate strangeness of human social rituals is brought to the fore in these brilliantly bizarre anthropological social dramas that double as critiques of cultural norms and niceties. Swedish director Jerry Carlsson's tense, uncanny short Shadow Animals assumes the point of view of a young girl as it surveys the increasingly weird, sinister goings-on at a nightmarish dinner party. Its vision of human nature as inherently animalistic is taken to the extreme in Greek iconoclast Athina Rachel Tsangari's international breakout Attenberg, an outré blend of coming-of-age melodrama, oddball musical, and surrealist nature documentary.
Tuesday, July 7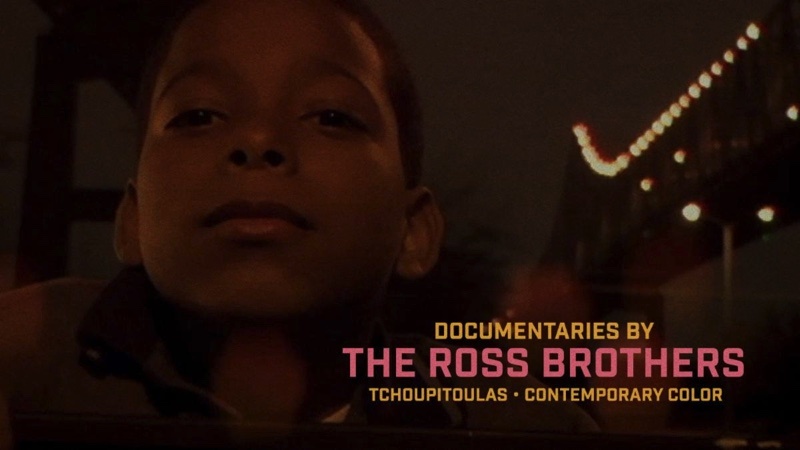 Documentaries by the Ross Brothers
The richly impressionistic documentaries of Bill Ross IV Turner Ross are wonders of regional American filmmaking made according to an unwavering philosophy: to be completely present in the moment and alive to the ecstatic humanity that passes before their camera. Transforming everyday life into free-flowing poetry through their rhapsodic editing style, the brothers offer an exhilarating look at a single night in New Orleans in Tchoupitoulas and team up with David Byrne to stage a one-of-a-kind performance built around high school color guards in Contemporary Color.
Tchoupitoulas, 2012
Contemporary Color, 2016
Wednesday, July 8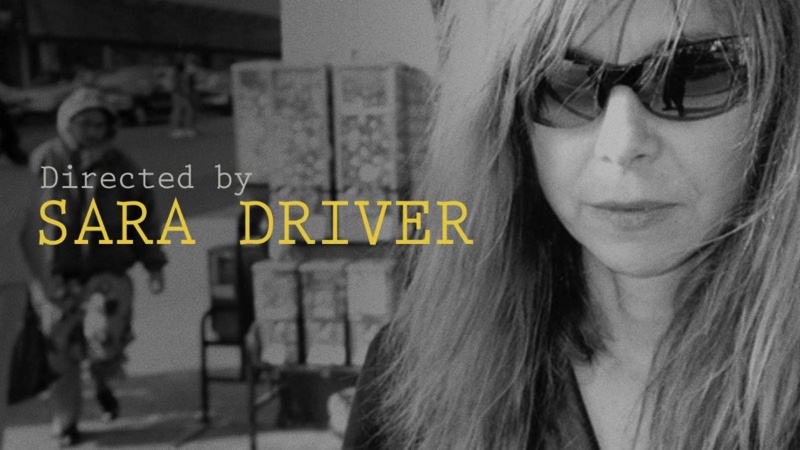 Directed by Sara Driver
Featuring an introduction by Driver
Everyday reality slips into surrealist reverie in the uncanny visions of Sara Driver, whose films possess the hallucinatory textures and hypnotic rhythms of a waking dream. A central but often overlooked linchpin of the 1980s downtown New York arts scene, Driver made her directorial debut with You Are Not I, a mesmerizingly eerie adaptation of a Paul Bowles story that was thought lost for decades until it reemerged to take its place as one of the key independent films of the era. In subsequent features Sleepwalk and When Pigs Fly, Driver delved further into the fantastical, crafting modern-day fairy tales whose trancelike spells linger long after the last reel.
You Are Not I, 1981
Sleepwalk, 1986
When Pigs Fly, 1993
The Bowery, 1994
Wednesday, July 8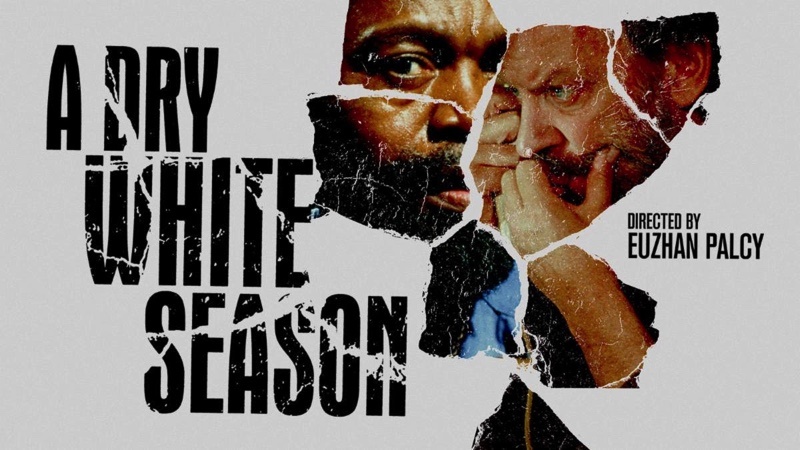 A Dry White Season: Criterion Collection Edition #953
With this bracing drama, made at the climax of the anti-apartheid movement, director Euzhan Palcy issued a devastating indictment of South Africa's racist government—and made history in the process, becoming the first black woman to direct a Hollywood studio film. White schoolteacher Ben Du Toit (Donald Sutherland) lives in Johannesburg and remains blissfully incurious about the lives of his black countrymen until a wave of brutal treatment comes crashing down on his gardener (Winston Ntshona), bringing Du Toit face-to-face with harsh political realities. Based on a celebrated novel by André Brink and rooted in the first-hand research the Martinican Palcy did in South Africa into the way black people lived under apartheid, A Dry White Season is unflinching in its depiction of violence and its chronicling of injustice, making for a galvanizing tribute to those willing to sacrifice everything to fight oppression. SUPPLEMENTAL FEATURES: Interviews with Euzhan Palcy and Donald Sutherland, excerpts from a conversation between Palcy and Nelson Mandela, and more.
Thursday, July 9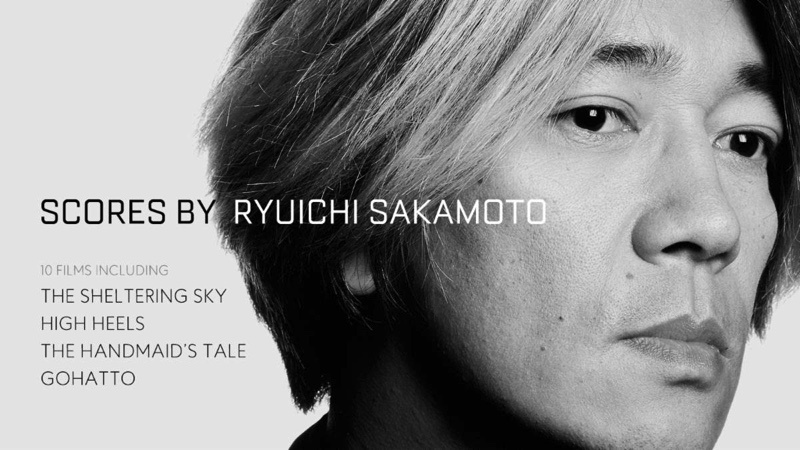 Scores by Ryuichi Sakamoto
Featuring Ryuichi Sakamoto: Coda, a 2017 documentary by Stephen Nomura Schible
Japanese electronic-music pioneer Ryuichi Sakamoto has been at the cutting edge of both pop and avant-garde music for over four decades. Opening up a brave new world of sound through his work with his influential band Yellow Magic Orchestra, Sakamoto went on to a distinguished international career as a film composer beginning with his entrancing synth score for Nagisa Oshima's Merry Christmas Mr. Lawrence, in which he also costarred with David Bowie. Since then, Sakamoto has worked with auteurs ranging from Bernardo Bertolucci to Pedro Almodóvar to Shirin Neshat, bringing a distinctive experimental edge and stirring sense of atmosphere to some of the most haunting and indelible film music of the last half century.
Merry Christmas Mr. Lawrence, Nagisa Oshima, 1983
The Sheltering Sky, Bernardo Bertolucci, 1990
The Handmaid's Tale, Volker Schlöndorff, 1990
High Heels, Pedro Almodóvar, 1991
Emily Brontë's Wuthering Heights, Peter Kosminsky, 1992*
Love Is the Devil: Study for a Portrait of Francis Bacon, John Maybury, 1998
Gohatto, Nagisa Oshima, 1999
Tony Takitani, Jun Ichikawa, 2004
Women Without Men, Shirin Neshat and Shoja Azari, 2009
Ryuichi Sakamoto: Coda, Stephen Nomura Schible, 2017
*Available September 1
Friday, July 10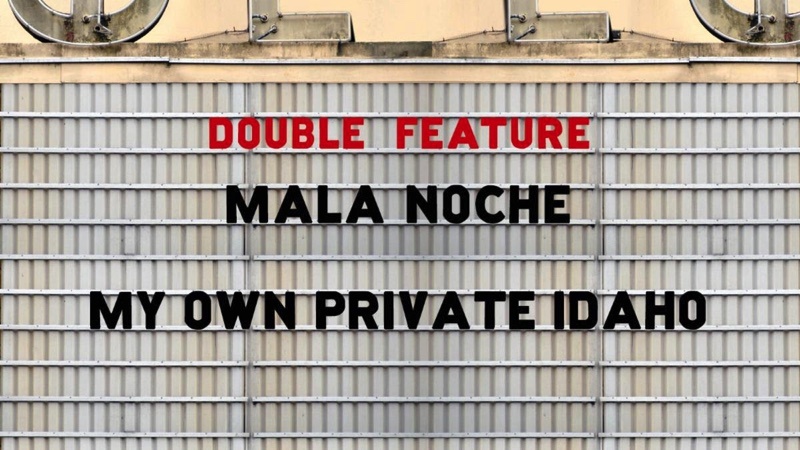 Double Feature: Loving on the Edge
Mala Noche and My Own Private Idaho
Touchstone works in the evolution of the New Queer Cinema movement, these twin tales of aimless youth by Gus Van Sant are swooning expressions of his signature concern: the emotional journeys of young men adrift on the margins of society. While editing his boldly original debut feature Mala Noche, about a romantic deadbeat's wayward crush on a handsome Mexican immigrant, Van Sant met Mike Parker, a Portland street kid who became the inspiration for the young hustler played by River Phoenix in My Own Private Idaho. Further developing the themes of queer identity, transience, and unrequited longing, Van Sant created an intoxicating anthem of outsiderhood that stands as one of the defining independent films of the 1990s.
Saturday, July 11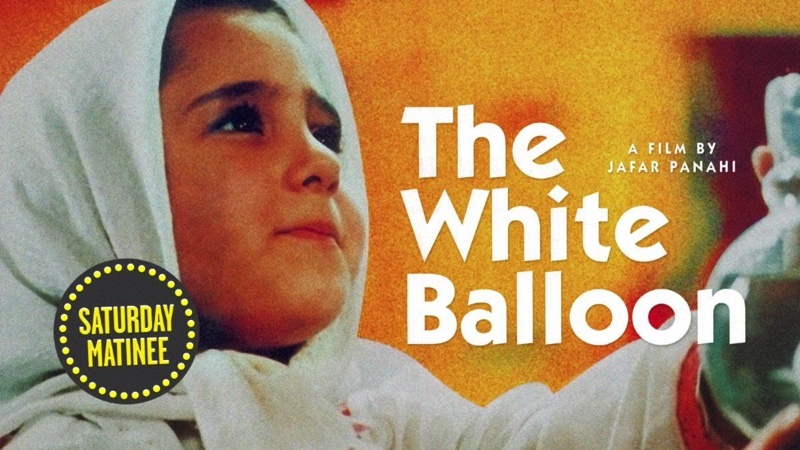 Saturday Matinee: The White Balloon
Jafar Panahi's revelatory debut feature is a child's-eye adventure in which a young girl's quest to buy a goldfish leads her on a detour-filled journey through the streets of Tehran on the eve of the Iranian New Year celebration. Cowritten by Panahi with his mentor Abbas Kiarostami, this beguiling, prizewinning fable unfolds in documentary-like real time as it wrings unexpected comedy, suspense, and wonder from its seemingly simple premise.
Sunday, July 12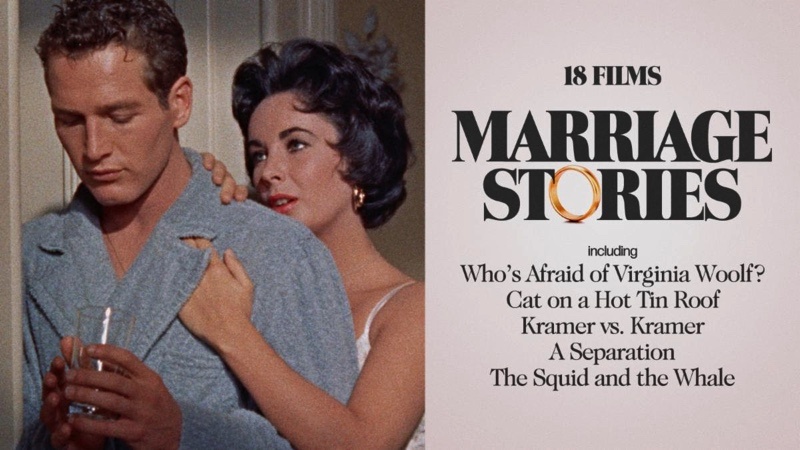 Marriage Stories
Bad marriages make great movies, as evidenced by these gloriously messy, cuttingly perceptive portraits of some of the most dysfunctional relationships ever captured on-screen. With raw emotion, dramatic blowups, and soul-baring self-reflection baked into the premise, these tales of marital breakups and shakeups explore everything from jealousy, infidelity, and betrayal to the procedural complexities of divorce and separation to the myriad, sometimes barely perceptible ways in which couples drift apart. They also happen to be vehicles for some of the most personal and revealing statements from major directors like Ingmar Bergman, John Cassavetes, Ida Lupino, Mike Nichols, Noah Baumbach, Lars von Trier, Asghar Farhadi, and others, each of whom brings fresh insight to that most universal of subjects: the mysterious intricacies of human intimacy.
Come Back, Little Sheba, Daniel Mann, 1952
The Bigamist, Ida Lupino, 1953
Cat on a Hot Tin Roof, Richard Brooks, 1958
La notte, Michelangelo Antonioni, 1961
Juliet of the Spirits, Federico Fellini, 1965
Who's Afraid of Virginia Woolf?, Mike Nichols, 1966
Faces, John Cassavetes, 1968
A Married Couple, Allan King, 1969
Scenes from a Marriage, Ingmar Bergman, 1973
California Suite, Herbert Ross, 1978
Kramer vs. Kramer, Robert Benton, 1979
5×2, François Ozon, 2004
The Squid and the Whale, Noah Baumbach, 2005
Antichrist, Lars von Trier, 2009
Certified Copy, Abbas Kiarostami, 2010
Tuesday, After Christmas, Radu Muntean, 2010
A Separation, Asghar Farhadi, 2011
45 Years, Andrew Haigh, 2015
Monday, July 13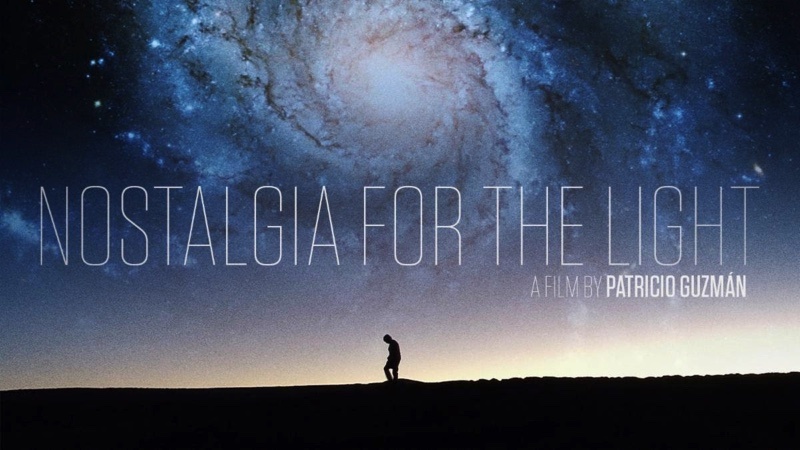 Nostalgia for the Light
Master documentarian Patricio Guzmán travels ten thousand feet above sea level to the driest place on earth: Chile's Atacama Desert, where astronomers from all over the world gather to observe the stars in a sky so translucent that it allows them to see to the boundaries of the universe. The Atacama is also a place where the harsh heat of the sun keeps human remains intact, including those of political prisoners "disappeared" by the Chilean army after the 1973 military coup. Just as astronomers search for distant galaxies, surviving relatives of the disappeared search for the remains of their loved ones in a quest to reclaim their families' histories. Melding the celestial and the earthly, Nostalgia for the Light is a gorgeous, moving, and deeply personal odyssey into both Chilean history and the furthest reaches of space.
Tuesday, July 14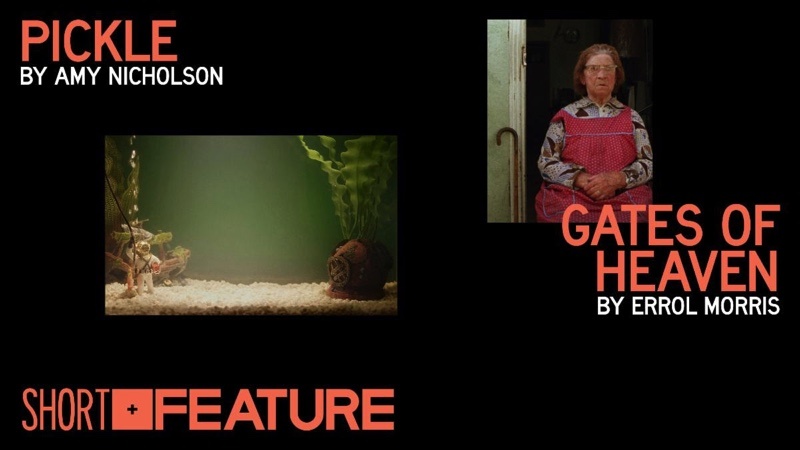 Short + Feature: Lost Pets
Pickle and Gates of Heaven
Featuring an introduction by Criterion Channel programmer Penelope Bartlett
Do all dogs go to heaven? Two documentary filmmakers explore mortality and mourning through the experiences of pet owners. In Pickle, Amy Nicholson profiles a couple of extreme animal lovers, interviewing them about the menagerie they've cared for and buried over the years, including paraplegic possums, emaciated cats, and morbidly obese chickens. Errol Morris's debut feature, Gates of Heaven, immerses viewers in the community surrounding two pet cemeteries in Napa Valley, California, blending sincerity and satire to spin its quirky subject into a surprisingly expansive study of human nature.
Wednesday, July 15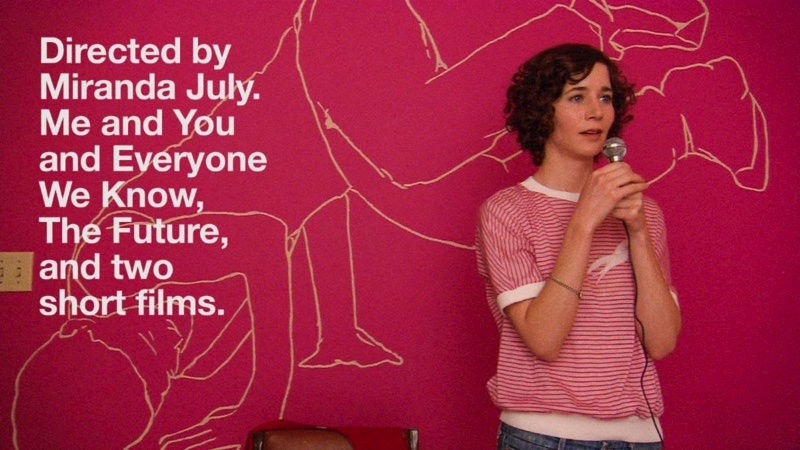 Directed by Miranda July
Featuring the 2019 documentary Miranda July: Where It Began
The fearless, brilliantly idiosyncratic films of writer-director-actor and all-around polymath Miranda July combine arrestingly oddball whimsy with astute, emotionally penetrating observations on intimacy, sexuality, loneliness, and human connection. Beginning her career as a performance artist immersed in the riot grrrl scene of 1990s Portland, Oregon, July found her way to film with her pioneering Joanie 4 Jackie project, in which she curated and distributed feminist video "chain letters" of underground movies made by women across the country. With her acclaimed features Me and You and Everyone We Know and The Future, July established herself as one of American independent cinema's most distinctive voices, a bold, relentlessly imaginative artist who finds cosmic insight in the everyday.
Features
* Me and You and Everyone We Know, Miranda July, 2005
* The Future, Miranda July, 2011
Shorts
* The Amateurist, Miranda July, 1998
* Nest of Tens, Miranda July, 2000
Shorts from Joanie 4 Jackie
* Transeltown, Myra Paci, 1992
* Dear Mom, Tammy Rae Carland, 1995
* The Slow Escape, Sativa Peterson, 1998
* Hawai, Ximena Cuevas, 1999
* No Place Like Home #1 and #2, Karen Yasinsky, 1999
* Gigi (from 9 to 5), Joanne Nucho, 2001
* Ophelia's Opera, Abiola Abrams, 2001
* La Llorona, Stephanie Saint Sanchez, 2003
* untitled video, Sujin Lee, 2002
* Joanie 4 Jackie: A Quick Overview, Shauna McGarry, 2008
Thursday, July 16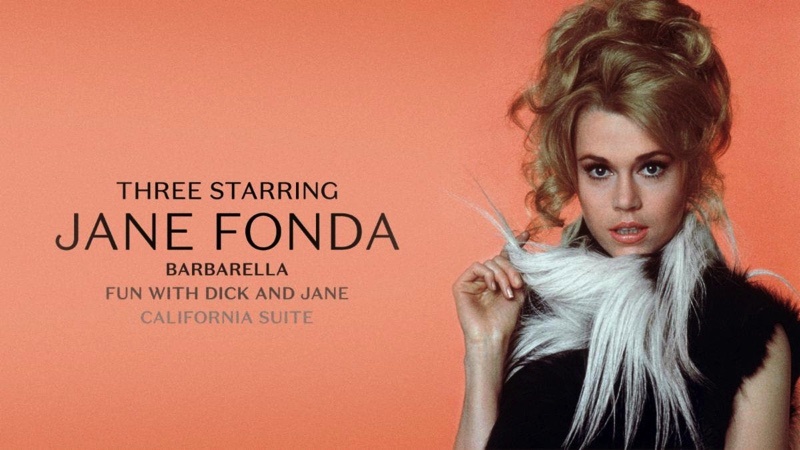 Three Starring Jane Fonda
Few actors have dominated an era—for their work both on- and offscreen—the way Jane Fonda did in the 1960s and '70s, when she emerged as one of the most acclaimed performers of her generation as well as a zeitgeist-defining cultural icon for her fierce political activism. All made at the peak of her career, these three films showcase Fonda's nuance, impeccable comic timing, and versatility: she's larger than life as an intergalactic bombshell in the cult sci-fi extravaganza Barbarella; riotously funny as a bourgeois housewife who takes up armed robbery in the barbed slapstick satire Fun with Dick and Jane; and at once prickly and disarming as a divorced woman fighting for custody of her daughter in the Neil Simon–penned ensemble farce California Suite.
Barbarella, Roger Vadim, 1968
Fun with Dick and Jane, Ted Kotcheff, 1977
California Suite, Herbert Ross, 1978
Friday, July 17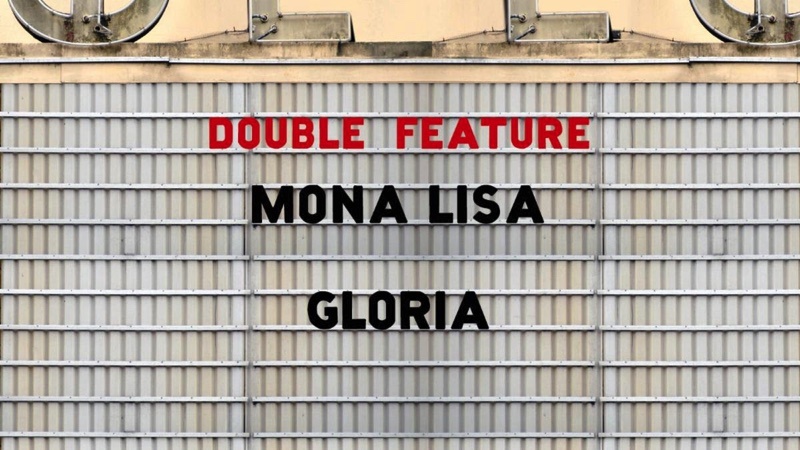 Double Feature: Girls and the Gang
Mona Lisa and Gloria
Featuring an audio commentary for Mona Lisa by director Neil Jordan and actor Bob Hoskins
Two gritty 1980s crime classics distinguish themselves with ingredients all too rare for the genre: heart, humor, and strong female protagonists. Set in London's sordid criminal underworld, Neil Jordan's Mona Lisa stars Cathy Tyson, Bob Hoskins, and Michael Caine in a surprisingly affecting, romantic neonoir about the complex relationship that develops between a glamorous call girl and a small-time mobster. Then, the great Gena Rowlands goes from gangster's girlfriend to gun-toting action hero in John Cassavetes's offbeat, New York-set thriller Gloria, in which she acts as avenging angel for a young boy on the run from the mob.
Saturday, July 18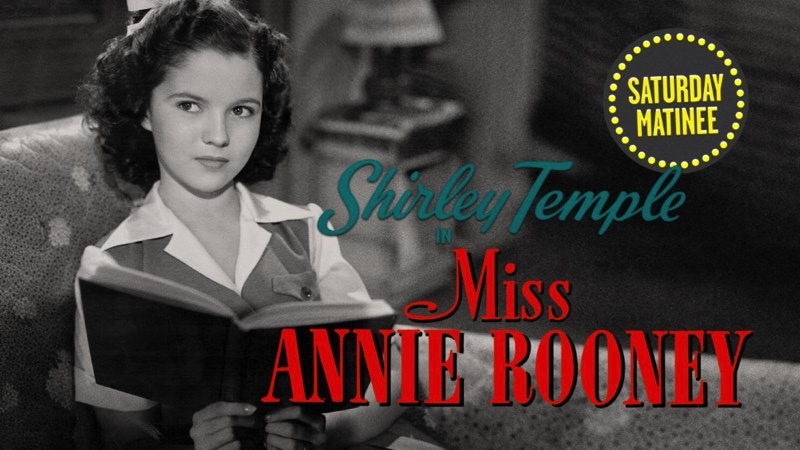 Saturday Matinee: Miss Annie Rooney
As Shirley Temple grew up before the eyes of America, this delightful comeback vehicle offered her a chance to shine in a new kind of film: a charming teenage romance, complete with jive-talking, jitterbug-mad bobby soxers. She displays her patented pluck (and receives her first on-screen kiss) as starry-eyed fourteen-year-old Annie Rooney, who pines for nerdy classmate Marty (Dickie Moore) even though his wealthy family looks down on her working-class background. When Annie's father (William Gargan) invents a new form of synthetic rubber, however, it may just be her ticket to love.
Sunday, July 19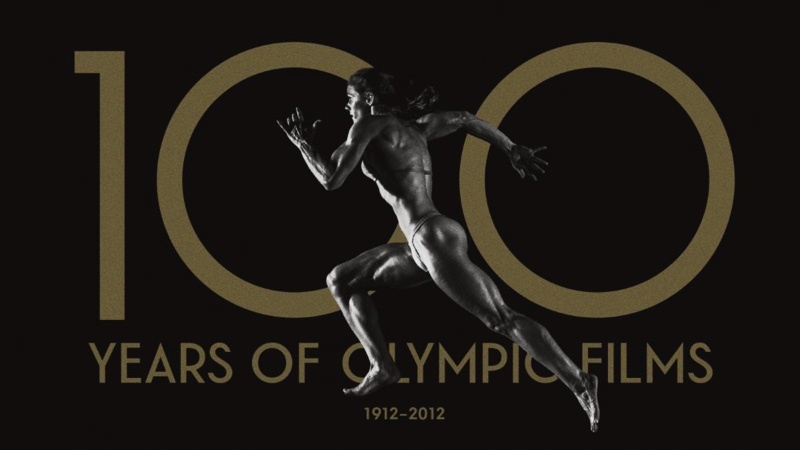 100 Years of Olympic Films: 1912–2012
Originally scheduled to begin this month, the Tokyo Olympic Games have been postponed, but you can still celebrate a century of Olympic glory with this monumental collection. Spanning fifty-three movies and forty-one editions of the Olympic Games, 100 Years of Olympic Films: 1912–2012 is the culmination of a massive, award-winning archival project encompassing dozens of restorations by the International Olympic Committee. The documentaries collected here cast a cinematic eye on some of the most iconic moments in the history of modern sports, spotlighting athletes who embody the Olympic motto of "Faster, Higher, Stronger": Jesse Owens shattering world records on the track in 1936 Berlin, Jean-Claude Killy dominating the Grenoble slopes in 1968, Joan Benoit breaking away to win the Games' first women's marathon in Los Angeles in 1984. In addition to the impressive ten-feature contribution of Bud Greenspan, this stirring collective chronicle of triumph and defeat includes such documentary landmarks as Leni Riefenstahl's Olympia and Kon Ichikawa's Tokyo Olympiad, along with captivating lesser-known works by major directors like Claude Lelouch, Carlos Saura, and Miloš Forman. It also offers a fascinating glimpse of the development of film itself, and of the technological progress that has brought viewers ever closer to the action. Traversing continents and decades, reflecting the social, cultural, and political changes that have shaped our recent history, this remarkable movie marathon showcases a hundred years of human endeavor.
The Games of the V Olympiad Stockholm, 1912, Adrian Wood, 2016
The Olympic Games Held at Chamonix in 1924, Jean de Rovera, 1924
The Olympic Games as They Were Practiced in Ancient Greece, Jean de Rovera, 1924
The Olympic Games in Paris 1924, Jean de Rovera, 1924
The White Stadium, Arnold Fanck and Othmar Gurtner, 1928
The IX Olympiad in Amsterdam, dir. unknown, 1928
The Olympic Games, Amsterdam 1928, Wilhelm Prager, 1928
Youth of the World, Carl Junghans, 1936
Olympia Part One: Festival of the Nations, Leni Riefenstahl, 1938
Olympia Part Two: Festival of Beauty, Leni Riefenstahl, 1938
Fight Without Hate, André Michel, 1948
XIVth Olympiad: The Glory of Sport, Castleton Knight, 1948
The VI Olympic Winter Games, Oslo 1952, Tancred Ibsen, 1952
Where the World Meets, Hannu Leminen, 1952
Gold and Glory, Hannu Leminen, 1953
Memories of the Olympic Summer of 1952, dir. unknown, 1954
White Vertigo, Giorgio Ferroni, 1956
Olympic Games, 1956, Peter Whitchurch, 1956
The Melbourne Rendez-vous, René Lucot, 1957
Alain Mimoun, Louis Gueguen, 1959
The Horse in Focus, dir. unknown, 1956
People, Hopes, Medals, Heribert Meisel, 1960
The Grand Olympics, Romolo Marcellini, 1961
IX Olympic Winter Games, Innsbruck 1964, Theo Hörmann, 1964
Tokyo Olympiad, Kon Ichikawa, 1965
Sensation of the Century, prod. Taguchi Suketaro, 1966
13 Days in France, Claude Lelouch and François Reichenbach, 1968
Snows of Grenoble, Jacques Ertaud and Jean-Jacques Languepin, 1968
The Olympics in Mexico, Alberto Isaac, 1969
Sapporo Winter Olympics, Masahiro Shinoda, 1972
Visions of Eight, Miloš Forman, Kon Ichikawa, Claude Lelouch, Yuri Ozerov, Arthur Penn, Michael Pfleghar, John Schlesinger, and Mai Zetterling, 1973
White Rock, Tony Maylam, 1977
Games of the XXI Olympiad, Jean-Claude Labrecque, Jean Beaudin, Marcel Carrière, and Georges Dufaux, 1977
Olympic Spirit, Drummond Challis and Tony Maylam, 1980
O Sport, You Are Peace!, Yuri Ozerov, 1981
A Turning Point, Kim Takal, 1984
16 Days of Glory, Bud Greenspan, 1986
Calgary '88: 16 Days of Glory Bud Greenspan, 1989
Seoul 1988, Lee Kwang-soo, 1989
Hand in Hand, Im Kwon-taek, 1989
Beyond All Barriers, Lee Ji-won, 1989
One Light, One World, Joe Jay Jalbert and R. Douglas Copsey, 1992
Marathon, Carlos Saura, 1993
Lillehammer '94: 16 Days of Glory, Bud Greenspan, 1994
Atlanta's Olympic Glory, Bud Greenspan, 1997
Nagano '98 Olympics: Stories of Honor and Glory, Bud Greenspan, 1998
Olympic Glory, Kieth Merrill, 1999
Sydney 2000: Stories of Olympic Glory, Bud Greenspan, 2001
Salt Lake City 2002: Bud Greenspan's Stories of Olympic Glory, Bud Greenspan, 2003
Bud Greenspan's Athens 2004: Stories of Olympic Glory, Bud Greenspan, 2005
Bud Greenspan's Torino 2006: Stories of Olympic Glory, Bud Greenspan, 2007
The Everlasting Flame, Gu Jun, 2010
Bud Greenspan Presents Vancouver 2010: Stories of Olympic Glory, prods. Bud Greenspan and Nancy Beffa, 2010
First, Caroline Rowland, 2012
Monday, July 20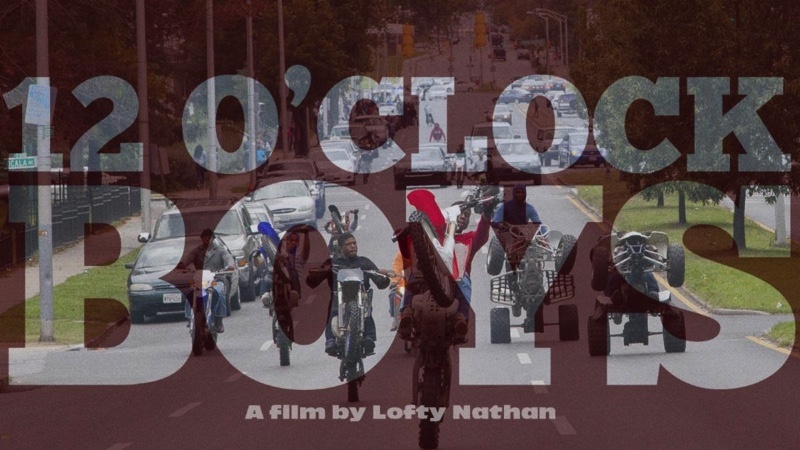 12 O'Clock Boys
Meet the 12 O'Clock Boys, an infamous urban dirt-bike pack who whiz through the streets of Baltimore. Popping wheelies and weaving at excessive speeds through traffic, the group impressively evades the hamstrung police. Three years in the making, Lotfy Nathan's wild, dynamic documentary captures their death-defying antics through the eyes of young adolescent Pug, a bright kid from the Westside obsessed with the riders and willing to do anything to join their ranks. Propelled by breathtakingly kinetic footage that takes viewers along for the ride, 12 O'Clock Boys spins a compelling, intimate story of a young boy and his dangerous, thrilling dream.
Tuesday, July 21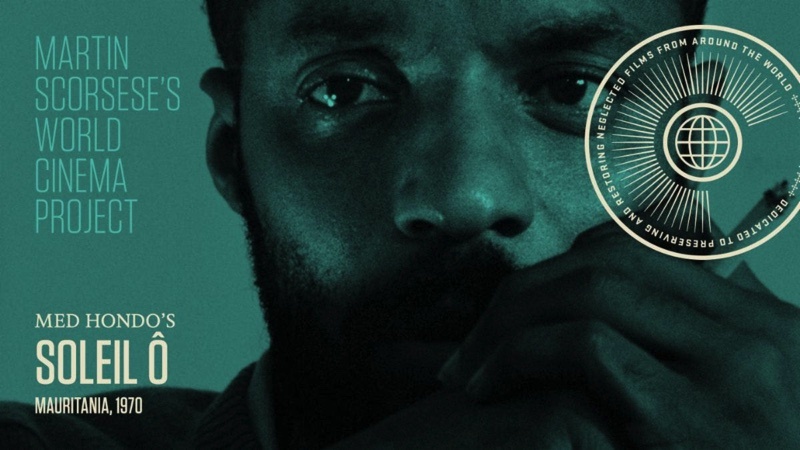 Martin Scorsese's World Cinema Project: Soleil Ô
Exclusive streaming premiere, featuring an interview with director Med Hondo
A furious howl of resistance against racist oppression, the debut from Mauritanian director Med Hondo is a bitterly funny, stylistically explosive attack on Western capitalism and the legacy of colonialism. Laced with deadly irony and righteous anger, Soleil Ô follows a starry-eyed immigrant (Robert Liensol) as he leaves West Africa and journeys to Paris in search of a job and cultural enrichment—but soon discovers a hostile society in which his very presence elicits fear and resentment. Drawing on the freewheeling stylistic experimentation of the French New Wave, Hondo deploys a dizzying array of narrative and stylistic techniques—animation, docudrama, dream sequences, musical numbers, folklore, slapstick comedy, agitprop—to create a revolutionary landmark of political cinema and a shattering vision of awakening black consciousness.
Tuesday, July 21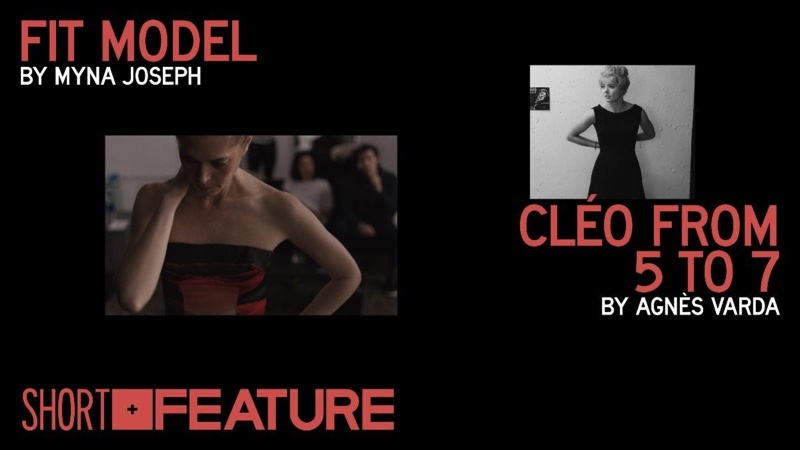 Short + Feature: A Day in the Life
Fit Model and Cléo from 5 to 7
Featuring a new conversation between Fit Model director Myna Joseph and actor Lucy Owen
From 1960s Paris to contemporary New York City, two women juggle careers, relationships, and personal crises over the course of days in which nothing—and everything—happens. Myna Joseph's elegantly shot, Big Apple–set short Fit Model follows a thirtysomething freelancer who works as everything from a babysitter to a stand-in for fashion models while also dealing with the physical and financial fallout of an accident. Joseph based her character's city wanderings and fluid, fluctuating identity on Cléo, a singer who whiles away her day while awaiting confirmation of a cancer diagnosis in Agnès Varda's real-time French New Wave touchstone Cléo from 5 to 7.
Wednesday, July 22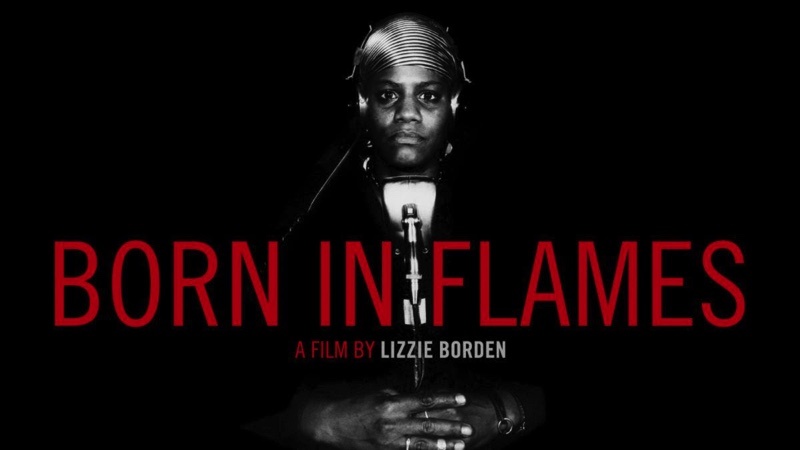 Born in Flames
Featuring a new introduction by director Lizzie Borden
The film that rocked the foundations of the 1980s underground, this postpunk provocation is a DIY science-fiction fantasia of female rebellion set in America ten years after a social-democratic cultural revolution. When Adelaide Norris (Jean Satterfield), the black revolutionary founder of the Woman's Army, is mysteriously killed, a diverse coalition of women—across all lines of race, class, and sexual orientation—emerges to blow the system apart. Filmed guerrilla-style on the streets of pregentrification New York, Born in Flames is a Molotov cocktail of feminist futurism that's both an essential document of its time and radically ahead of it.
Thursday, July 23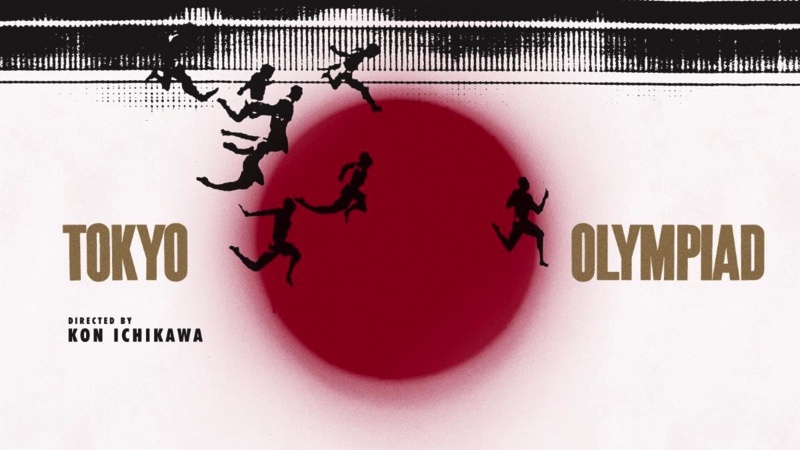 Tokyo Olympiad: Criterion Collection Edition #155
A spectacle of magnificent proportions and remarkable intimacy, Kon Ichikawa's Tokyo Olympiad remains one of the greatest films ever made about sports. Supervising a vast team of technicians using scores of cameras, Ichikawa captured the 1964 Summer Games in Tokyo in glorious widescreen images, using cutting-edge telephoto lenses and exquisite slow motion to create lyrical, idiosyncratic poetry from the athletic drama surging all around him. Drawn equally to the psychology of losers and winners—including the legendary Ethiopian marathoner Abebe Bikila, who receives the film's most exalted tribute—Ichikawa captures the triumph, passion, and suffering of competition with a singular humanistic vision, and in doing so effected a transformative influence on the art of documentary filmmaking. SUPPLEMENTAL FEATURES: An introduction by film historian Peter Cowie, over eighty minutes of additional material from the Tokyo Games, archival interviews with director Kon Ichikawa, and more.
Friday, July 24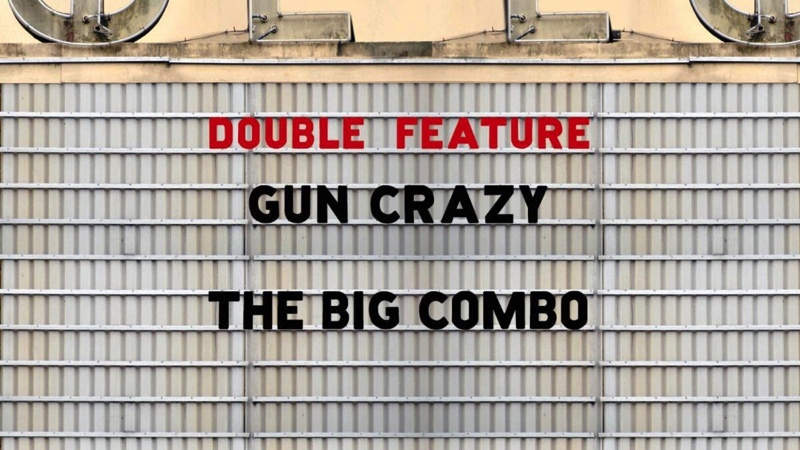 Double Feature: The Hard-Boiled Way
Gun Crazy and The Big Combo
B-movie master Joseph H. Lewis turns the ingredients of dime-store pulp into existentialist poetry in these essential noirs, which stand as two of the most stylish and influential examples of the genre ever made. His innovative camera work and eye for pop iconography made the slam-bang couple-on-the-run thriller Gun Crazy a favorite of the French New Wave upstarts, and its influence is felt in everything from Breathless to Bonnie and Clyde. In The Big Combo, the atmospheric cinematography of shadow painter John Alton, dramatically stylized set pieces, and killer performances from Cornel Wilde, Richard Conte, and Jean Wallace come together in a mesmerizingly moody, thematically subversive model of high art wrung from a low budget.
Saturday, July 25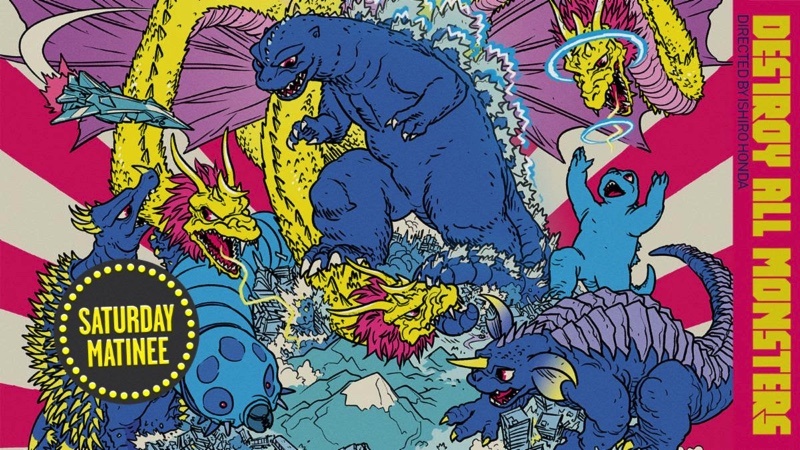 Saturday Matinee: Destroy All Monsters
The original Godzilla team of director Ishiro Honda, special-effects supervisor Eiji Tsuburaya, and composer Akira Ifukube reunited for this kaiju extravaganza, which features no fewer than eleven monsters. Set in the remote future of 1999, when the people of Earth have achieved world peace by confining destructive creatures to Monsterland (until an alien race intervenes), Destroy All Monsters mounts a thrilling display of innovative action sequences and memorable images that have made it a favorite for generations of viewers.
Sunday, July 26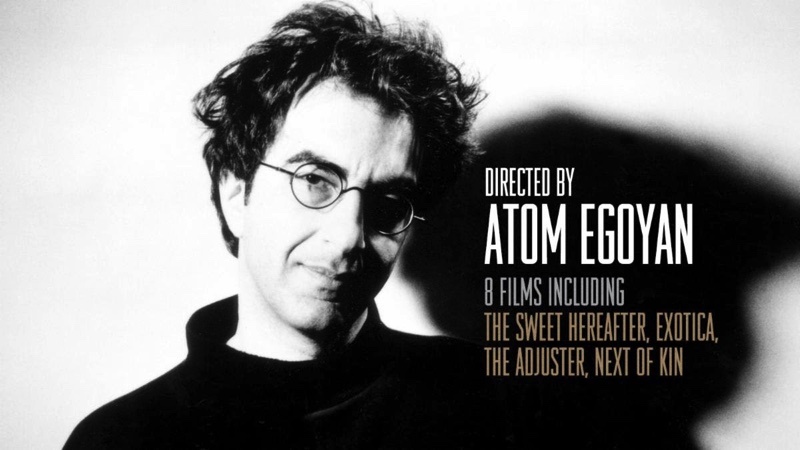 Directed by Atom Egoyan
Featuring a new introduction by Egoyan
The formally adventurous and psychologically intricate films of renowned Canadian auteur Atom Egoyan unfold according to complex, time-scrambling structures that heighten their searing emotional impact. Exploring issues of identity (including his own Armenian heritage), loss, alienation, and technology, Egoyan's films frequently revolve around people struggling to make sense of their own shattered sense of self in the wake of profound personal tragedies. His provocative themes and elliptical style are on display in early critical triumphs like Next of Kin and Calendar and reach new heights of virtuosity in his masterpieces Exotica and The Sweet Hereafter, both of which are widely considered among the greatest Canadian films ever made.
Next of Kin, 1984
Family Viewing, 1987
Speaking Parts, 1989
The Adjuster, 1991
Calendar, 1993
Exotica, 1994
The Sweet Hereafter, 1997
Adoration, 2008
Monday, July 27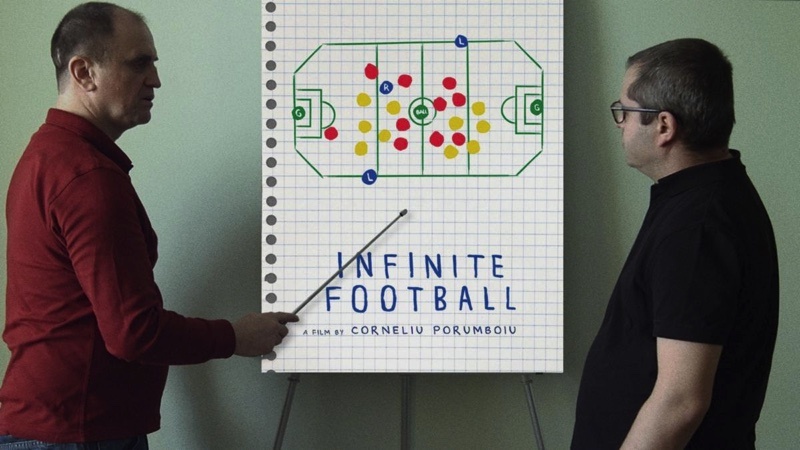 Infinite Football
Romanian New Wave leader Corneliu Porumboiu (12:08 East of Bucharest) directs this at once hilarious and poignant look at an ordinary man's extraordinary ambitions. Ever since a leg fracture ended his aspirations of becoming a soccer player, Laurentiu Ginghina, now a bureaucrat working in a drab government office, has devoted himself, with single-minded zeal, to reinventing the game, proposing it be radically altered (starting with reimagining the shape of the field as an octagon) in order to reduce player injuries. With both humor and humanity, Porumboiu's marvelously offbeat, continually surprising documentary introduces us to an unforgettable individual, a self-proclaimed superman whose quixotic quest mirrors the hopes and dreams of his own country.
Tuesday, July 28

Short + Feature: Age of Exploration
Pillars and Girlhood
Featuring a new introduction by Pillars director Haley Elizabeth Anderson
Young women navigate the fraught terrain of adolescence in these richly immersive coming-of-age snapshots that touch on issues of race, class, gender, and sexuality. Haley Elizabeth Anderson's lyrical, atmospheric short Pillars evokes the world of a girl growing up in the American South as she experiences a series of awakenings—some blissful, others brutal—after she receives her first kiss. Half a world away, on the outskirts of Paris, a teenager undergoes a similarly rocky journey toward finding herself in Céline Sciamma's compassionate, unflinching Girlhood, which captures the rapturous highs and crushing lows of female friendship.
Wednesday, July 29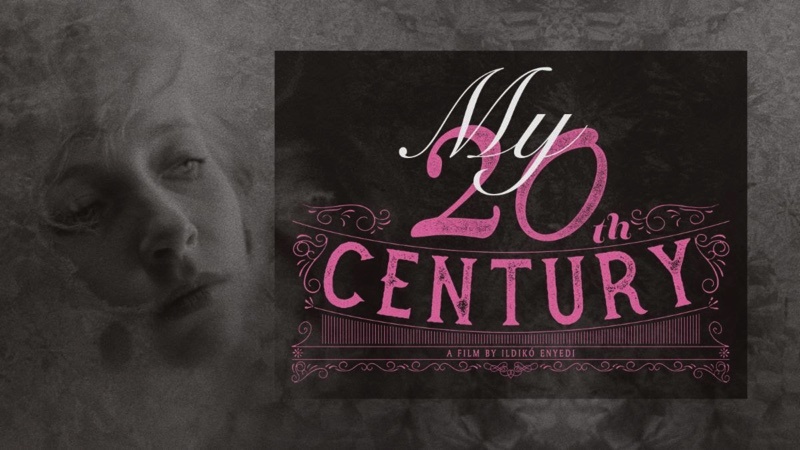 My Twentieth Century
Hungarian trailblazer Ildikó Enyedi's award-winning first feature is a luminous, unconventional fairy tale. Two twins, Lili the anarchist and Dóra, a luxurious woman of loose morals (both played by Dorota Segda), are separated as young girls. Their lives proceed on opposing tracks until their paths reconnect on the Orient Express with Mr. Z (Tarkovsky mainstay Oleg Yankovsky), who loves them jointly. Defiantly in pursuit of happiness and in retreat from the "mass murdering century," they are all entranced by Thomas Edison's inventions and drunk on the miracle of existence. Among the greatest of cinematic debuts, My Twentieth Century introduced the world to Enyedi (On Body and Soul), who remains a vital, distinctive artist into the twenty-first century.
Thursday, July 30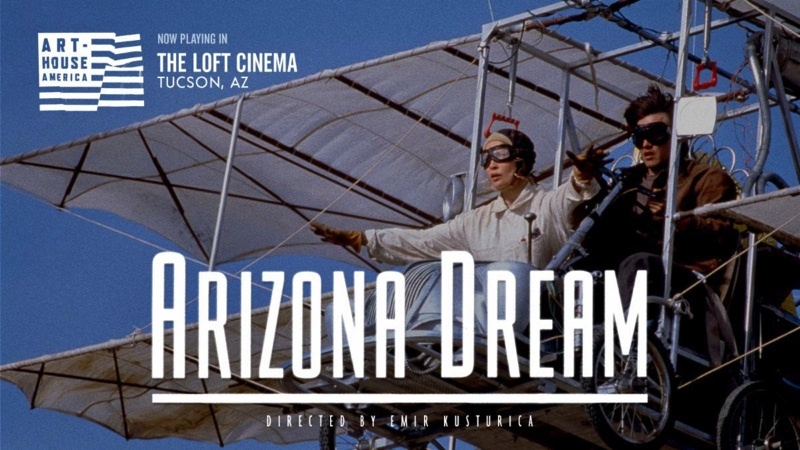 The Loft Cinema Presents: Arizona Dream
Serbian visionary Emir Kusturica (Underground) gate-crashed Hollywood with this singular, marvelously loopy surrealist comedy featuring a remarkable cast that includes Johnny Depp, Faye Dunaway, Jerry Lewis, Lili Taylor, and Vincent Gallo. When his uncle (Lewis) in Arizona invites him to come work at the family car dealership, Axel Blackmar (Depp), a young man from New York obsessed with Eskimos and fish (and, specifically, their dreams), heads West, where he encounters lusty romance with a wealthy widow (Dunaway) and a series of oddball exploits involving turtles, a DIY flying machine, and a strikingly convincing recreation of an iconic set piece from North by Northwest. Like its title implies, Arizona Dream takes place on its own hallucinatory wavelength, a delirious, anything-goes vision of America as seen through the eyes of one of cinema's great magic makers.
Friday, July 31
Double Feature: From Art House to Grindhouse
The Virgin Spring and The Last House on the Left
Ingmar Bergman's The Virgin Spring, an Oscar-winning tale of savagery in medieval Sweden, served as a direct influence on Wes Craven's notoriously nasty debut feature, The Last House on the Left. But despite sharing similar premises, these harrowing dramas about rape, murder, and revenge are the results of two vastly different directorial visions: the earlier film is a powerful interrogation of faith and morality, while Craven's spin is a shocking work of grindhouse depravity that was banned around the world for its graphic violence and helped usher in a new era of exploitation horror cinema.
Complete list of films premiering on the Criterion Channel this month:
12 O'Clock Boys, Lotfy Nathan, 2013
5×2, François Ozon, 2004
The Adjuster, Atom Egoyan, 1991
Adoration, Atom Egoyan, 2008**
The Amateurist, Miranda July, 1998
Arizona Dream, Emir Kusturica, 1993
Attenberg, Athina Rachel Tsangari, 2010
Barbarella, Roger Vadim, 1968
Between the Lines, Joan Micklin Silver
The Big Combo, Joseph H. Lewis, 1955
The Bigamist, Ida Lupino, 1953
Blood on the Moon, Robert Wise, 1948
Born in Flames, Lizzie Borden, 1983
The Bowery, Sara Driver, 1994
Bullitt, Peter Yates, 1968
Calendar, Atom Egoyan, 1993
California Suite, Herbert Ross, 1978
California Typewriter, Doug Nichol, 2016
Cat on a Hot Tin Roof, Richard Brooks, 1958
Certain Women, Kelly Reichardt, 2016
Come Back, Little Sheba, Daniel Mann, 1952
Contemporary Color, Bill Ross IV and Turner Ross, 2016
Day of the Outlaw, André De Toth, 1959
Dear Mom, Tammy Rae Carland, 1995
A Dry White Season, Euzhan Palcy, 1989
Exotica, Atom Egoyan, 1994
Family Viewing, Atom Egoyan, 1987**
Fit Model, Myna Joseph, 2019
Fun with Dick and Jane, Ted Kotcheff, 1977
The Future, Miranda July, 2011
Gigi (from 9 to 5), Joanne Nucho, 2001
Gohatto, Nagisa Oshima, 1999
Gun Crazy, Joseph H. Lewis, 1950
The Handmaid's Tale, Volker Schlöndorff, 1990
Hawai, Ximena Cuevas, 1999
High Heels, Pedro Almodóvar, 1991
Hollywood Shuffle, Robert Townsend, 1987
Infinite Football, Corneliu Porumboiu, 2018
Joanie 4 Jackie: A Quick Overview, Shauna McGarry, 2008
Kramer vs. Kramer, Robert Benton, 1979
Last House on the Left, Wes Craven, 1972
Lenny Cooke, Josh and Benny Safdie, 2013
La Llorona, Stephanie Saint Sanchez, 2003
Love Is the Devil: Study for a Portrait of Francis Bacon, John Maybury, 1998**
Lust for Gold, S. Sylvan Simon, 1949
Mad Hot Ballroom, Marilyn Agrelo, 2005
Man with the Gun, Richard Wilson, 1955
Me and You and Everyone We Know, Miranda July, 2005
Miss Annie Rooney, Edwin L. Marin, 1942
My Twentieth Century, Ildikó Enyedi, 1989
The Naked Spur, Anthony Mann, 1953
Nest of Tens, Miranda July, 2000
Next of Kin, Atom Egoyan, 1984**
No Place Like Home #1 and #2, Karen Yasinsky, 1999
Nostalgia for the Light, Patricio Guzmán, 2010
Ophelia's Opera, Abiola Abrams, 2001
Pillars, Haley Elizabeth Anderson, 2020
Rancho Notorious, Fritz Lang, 1952
Ryuichi Sakamoto: Coda, Stephen Nomura Schible, 2017
A Separation, Asghar Farhadi, 2011
Shadow Animals, Jerry Carlsson, 2017
The Sheltering Sky, Bernardo Bertolucci, 1990
Sleepwalk, Sara Driver, 1986
The Slow Escape, Sativa Peterson, 1998
Soleil Ô, Med Hondo, 1967
Speaking Parts, Atom Egoyan, 1989**
Station West, Sidney Lanfield, 1948
The Squid and the Whale, Noah Baumbach, 2005**
The Sweet Hereafter, Atom Egoyan, 1997
Tchoupitoulas, Bill Ross IV, Turner Ross, 2012
Tony Takitani, Jun Ichikawa, 2004
Transeltown, Myra Paci, 1992
untitled video, Sujin Lee, 2013 (?)
The Violent Men, Rudolph Maté, 1955
The Walking Hills, John Sturges, 1949
When Pigs Fly, Sara Driver, 1993
The White Balloon, Jafar Panahi, 1995
Who's Afraid of Virginia Woolf?, Mike Nichols, 1966
Women Without Men, Shirin Neshat, 2009
You Are Not I, Sara Driver, 1981
Young Ahmed, Jean-Pierre Dardenne, Luc Dardenne, 2019**
**Available in the U.S. only