June 2020 KiwiCo Coupons – 40% off 1 Crate or Free Month With Subscription
Disclosure: This post contains affiliate links.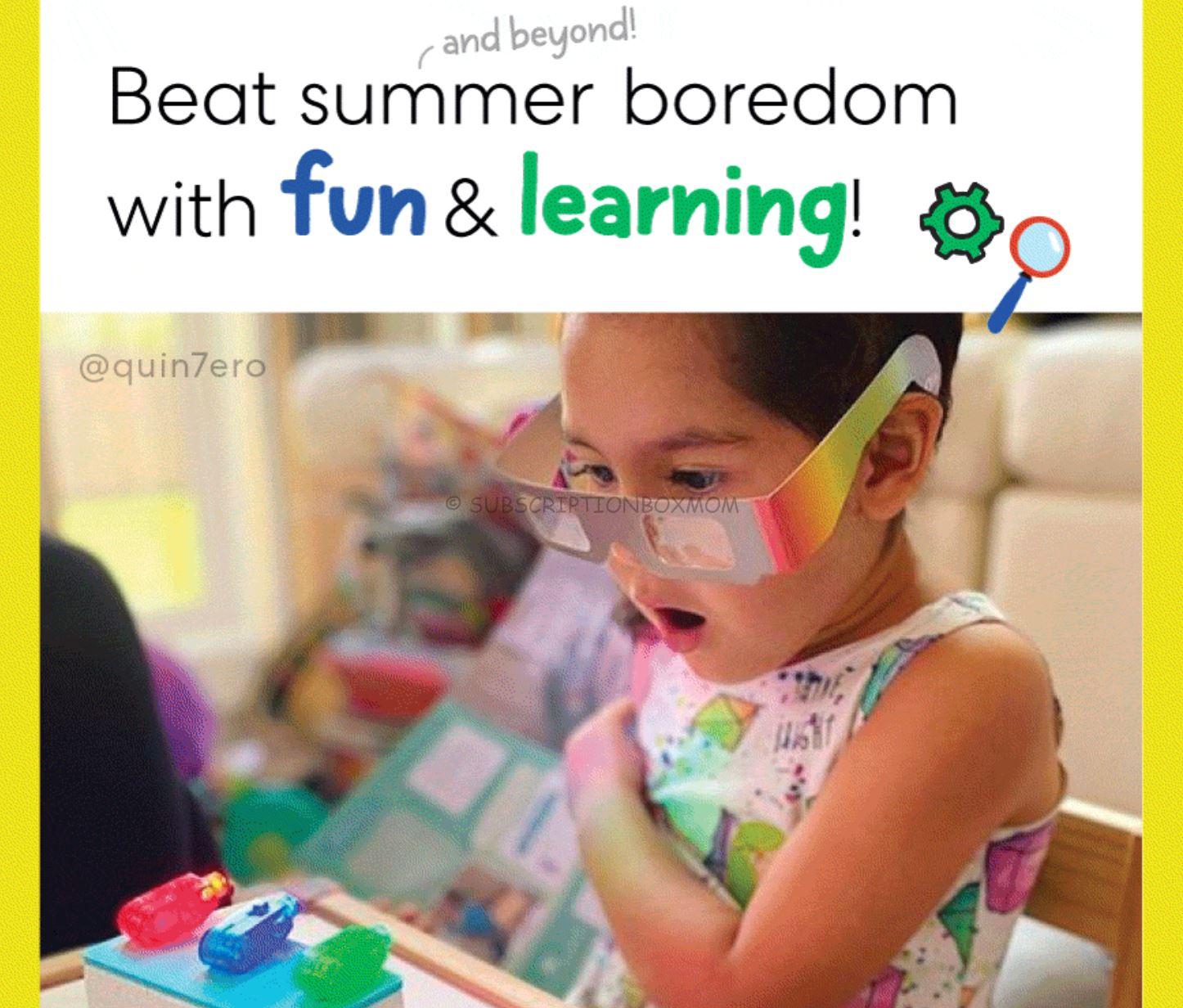 KiwiCo has several new coupons to save you money.
Get 1 Month Free when you subscribe to a 6 or 12 month subscription, just use the coupon FUNSUMMER.
or
Save 40% on the first month of any line, just use this link.  All brands are $19.95/month, so this coupon will get your 1st box for only $11.97. 
Eureka and Maker Crates are a bit more.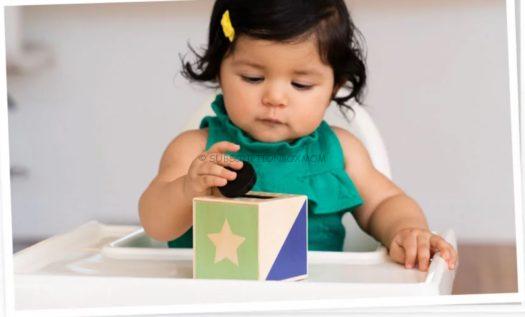 Panda Crate 0-24 Months Panda Crate is a new subscription from KiwiCo. Boxes are $39.90 every two months and is for infants and toddlers. Each delivery includes age- and stage-specific products designed by experts and backed by researchers at Seattle Children's Hospital to help babies learn by doing what they do best – play & explore their world!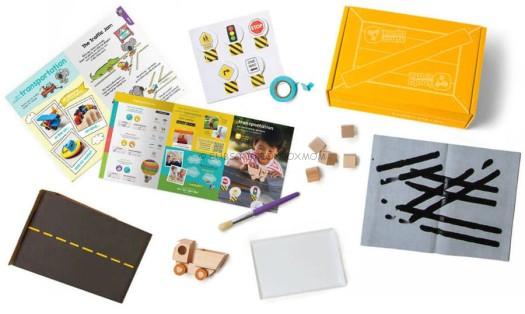 Koala Crate Ages 3-4  Every crate is chock-full of play-and-learn activities that engage the natural curiosity and creativity of preschoolers, plus imagine! magazine, created in partnership with Highlights for Children.  Get a fresh, engaging new theme each month from exploring colors to going on a safari, and everything in between!  Read my reviews HERE.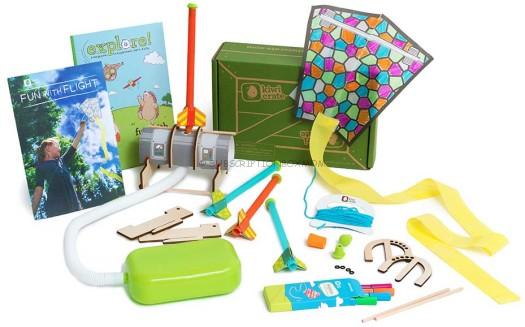 Kiwi Crate Ages 4-8 Includes all the materials and inspiration for 2-3 activities – art, science, games, imaginative play, and more.  Every kit will have a new theme – like gardening, dinosaurs, and space.  Read my reviews HERE.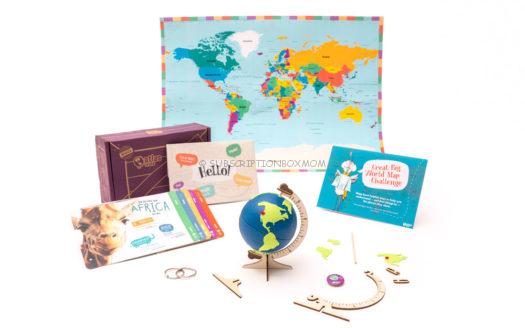 Atlas Crate Ages 6-11 The journey begins with your first crate, where you'll meet travel buddies Anya and Milo. Explore your world map and master basic navigational skills. Build a real spinning globe! Collect Atlas cards to make your own travel book, filled with fascinating facts and photos..
Tinker Crate Ages 9-14+ Tinker Crate inspires kids to explore and learn about science, engineering, and technology and have fun doing it. Every month, a new crate to help kids develop a tinkering mindset and creative problem solving skills.   Read my reviews HERE.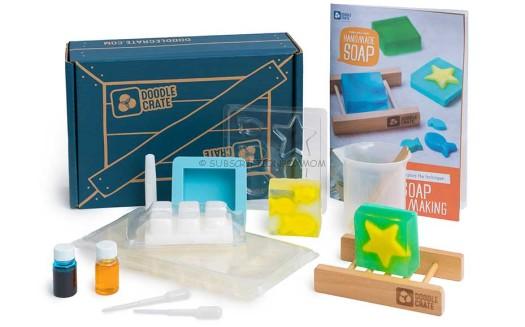 Doodle Crate Ages 9-16+ Doodle Crate inspires young makers to learn new skills and gain creative confidence. Every month, a new super-fun DIY project that kids will love to design and create.  Read my reviews HERE.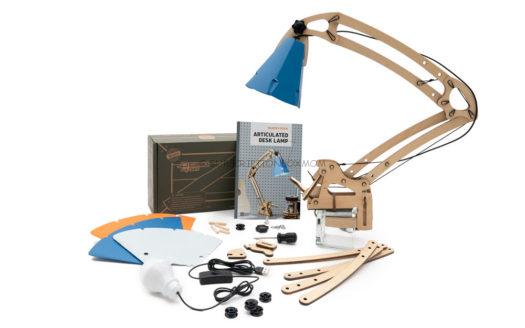 Eureka Crate Ages 14-104 Everything needed to build, explore, and learn—delivered. Engineer solutions to real-world problems and build problem-solving skills. Explore how science, technology, and engineering shape our world..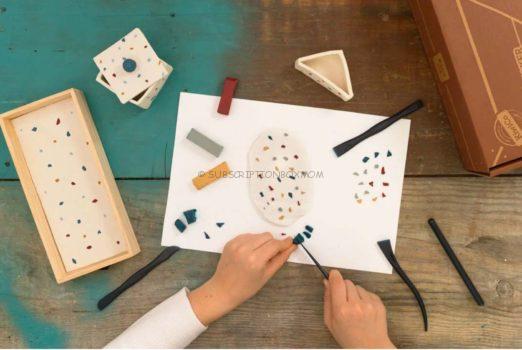 Maker Crate Ages 14 and Up Maker Crate $29.99/month and is dedicated to the discovery of new art and design tools and the growth of creative confidence to turn artistic visions into design realities. Whether you're 14 or 104, a first-time crafter or an experienced maker, we've designed each crate to include a chance to experiment with a new technique, draw inspiration from real designs, and take pride in a finished project that's both fun and functional.
Use this link to save $10 on all subscriptions or $15 off Eureka and Maker Crates with the code SUMMER2020.
Subscribe: Save 40% on the first month of any line, just use this link. 
Fine Print: Promo code FUNSUMMER is valid for KiwiCo subscriptions of 6 or 12 months. $19.95 off Koala, Atlas, Kiwi, Tinker, Doodle, and Panda Crate. $29.95 off Maker and Eureka Crate. Additional $9.95 for Deluxe add-on. Promo excludes prior purchases, KiwiCo Store, and gift cards. Discount excludes shipping and is not valid in our Store. Valid through June 23, 2020 11:59PM PST or while supplies last.
Free Subscription Boxes
Do you like FREE SUBSCRIPTION BOXES?  Click HERE to see my free subscription box list.
The post June 2020 KiwiCo Coupons – 40% off 1 Crate or Free Month With Subscription appeared first on Subscription Box Mom.