May Amazon Haul / Style Your Senses
Today I'm sharing my most recent Amazon haul that I think you guys will really like. A random assortment of things that I've purchased over the past few weeks that are all functional, useful and all are purchases that I sought out and have no intentions of returning. If I share new things throughout the month, I plan to catalog them in this post. Enjoy!
May Amazon Links: These are things that I've recently shared on stories.
Espresso Machine | Dan got me this for Mother's Day and it's safe to say I'm obsessed! The latte tastes just like Starbucks and I'm so excited (now more than ever) to have the ability to make my favorite drinks at home!
Luxe Laundry Detergent | This stuff smells so amazing! I use it to wash our sheets, towels and bathmats. To make it a bit less overwhelming and a hint more subtle, I mix 1/4 C of this in with 1 gallon of any free and clear detergent.
Volcano Diffuser Oil | If you love the smell of the Capri Blue Volcano, but don't want to spend $30/candle–buy this 3 pack of diffuser oils on Amazon for the EXACT same scent that will fill up your entire house and also last FOREVER! $14.99!
The Best Mascara EVER for $4.99 | You won't regret it!
Face Sunscreen | Looking for a great everyday sunscreen that offers awesome coverage, is derm recommended and is great for acne prone and hyper-pigmented skin?! This one will change your game!!!
May Amazon Haul: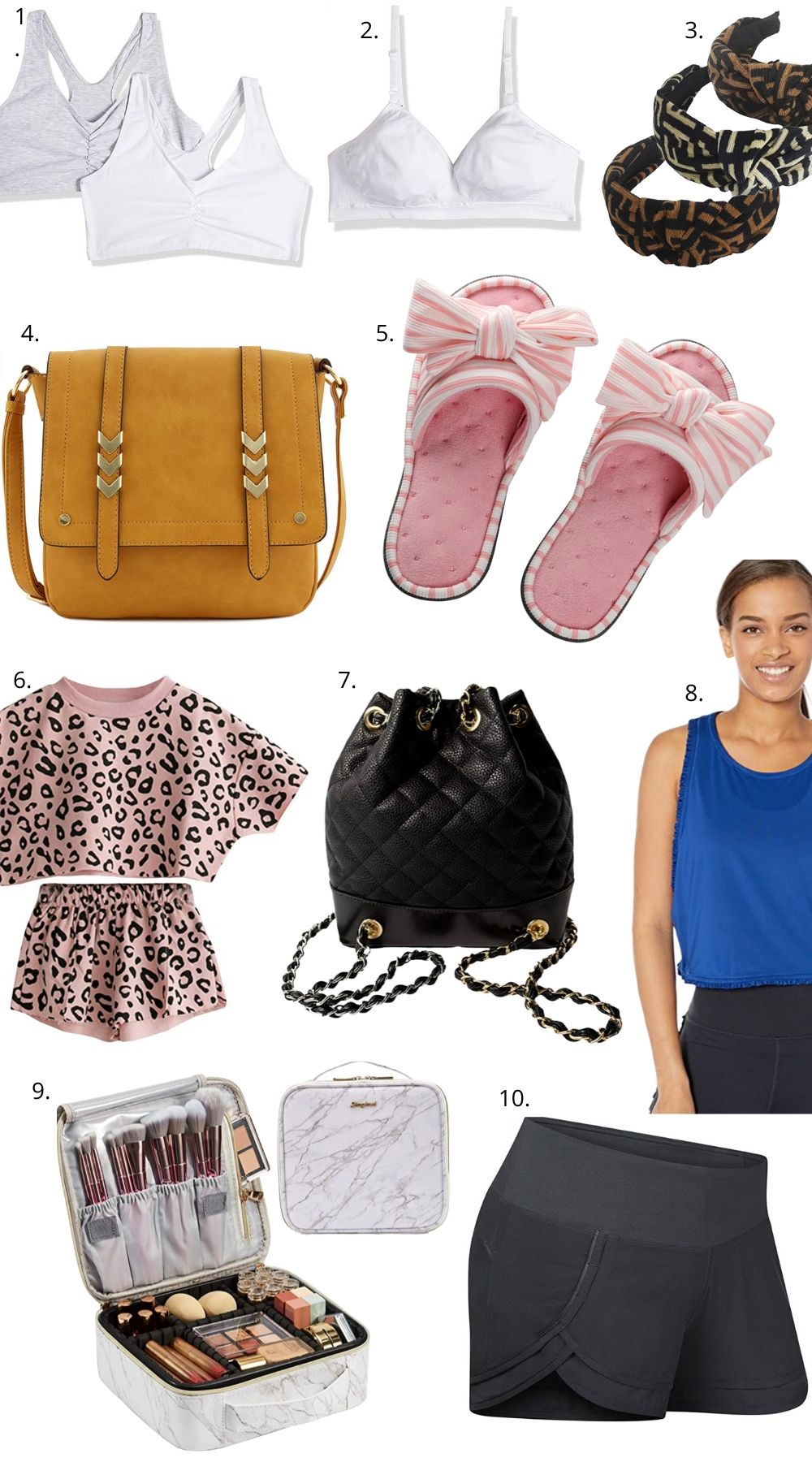 ONE | TWO PACK LOUNGE BRAS
With all of the lounging around the house, it's great to not have to wear "real" bras, but these lounge bras are great to have in the meantime. They are SO comfy, give decent shape and help to not let gravity get the best of ya during quarantine

Super cheap and even great to sleep in!
TWO | ADJUSTABLE LOUNGE BRA
This one is a little more structured than the above two but also has adjustable straps that make it a perfect fit regardless of your height. I'd probably wear this one out and about too with tanks.
THREE | DESIGNER INSPIRED HEAD BANDS 
(Original listing sold out FAST- Here are some other options: HERE | HERE | HERE | THIS is a great assortment, too
I didn't know what to expect from this 3pk headbands, but was really impressed! They aren't direct knockoffs, but definitely give off the Fendi vibes and are great neutrals to wear with Summer hairstyles.
FOUR | CROSS BODY BAG
Also impressed with this crossbody! Perfect for the Summer and the price is amazing! It can definitely fit all of your essentials in there and you can be hands free with your kiddos at the park, etc.
FIVE | MEMORY FOAM SLIPPERS
I desperately needed some Summer slippers and these were too cute to pass up! They are comfy memory foam and the price is awesome!
SIX | TODDLER LOUNGE SET
I about died when I found this for Lawson! It's a toddler lounge set and I cannot even! It was so question that she needed it for her quarantine wardrobe. Look how adorable she is in it: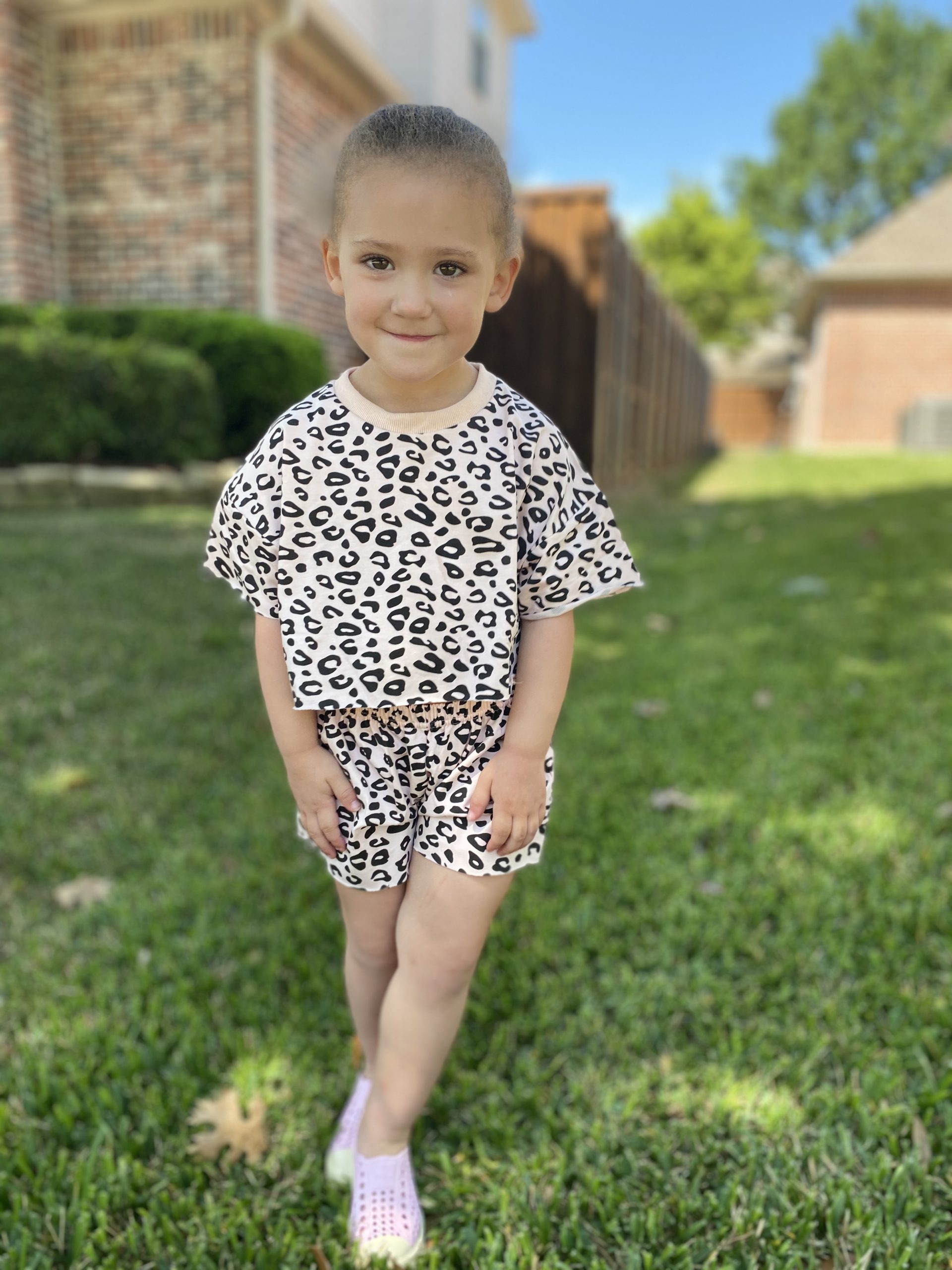 SEVEN | CAVIAR BAG WITH GOLD CHAIN
This is probably my favorite find from this haul. It looks SO luxe and the caviar faux leather is amazing. I love the idea of wearing this as a backpack or cross body for look of Chanel at a small fraction of the price.
EIGHT | RUFFLE RACERBACK WORKOUT TANK
This little tank is simple but adorable, the micro ruffle all the way around makes it feminine and fun but still functional. Best with high waisted leggings (like THESE, also from Amazon) and comes in quite a few colors for under $20!
NINE | MARBLED MAKEUP BAG
I've had this bag before in plain black and honestly wore it out. I bought this chic marbled one as an update. It's the best for travel and comes with adjustable foam dividers to make organization easy.
TEN | RUNNING SHORTS
I've been raving about these running shorts for 2 years now and really think that they are the best bang for your buck on Amazon. Come in quite a few colors and I size up in them for some extra room to run.
Want more Amazon?? Click HERE for a full list of ALL of my Amazon Hauls over the past few years!
The post May Amazon Haul / Style Your Senses appeared first on Style Your Senses.