My miles story: How I went from novice traveler to Executive Platinum on AA
Miles envy is real.
I'm certain I wasn't the only person who would read stories on TPG about incredible redemptions and upgrades some veteran AvGeeks would score and wonder, "How can I do that?"
Attaining elite status with an airline always seemed out of reach for me because until about four years ago, I didn't fly all that much. Having spent the better part of 20 years as a TV news producer, I didn't travel often for work. And then suddenly, after moving from New York City back to Miami, I became a freelancer and found myself traveling around the world for interviews, movie premieres and to cover events like the San Diego Comic-Con.
Within a year of my new work life, I compiled more than 100,000 miles, allowing me to secure Executive Platinum status on American Airlines. I've managed to keep that status and its accompanying perks for the past four years, enjoying numerous upgrades and saving money on pre-flight drinks and snacks.
It certainly wasn't as easy as I just made it out to be. The main reason? I had absolutely no idea what I was doing as a traveler.
Get your TPG news fix delivered straight to your inbox. Sign up for our daily newsletter
Up to that point, I would simply book my flights through travel booking websites in order to score the cheapest ticket. Total amateur hour!
After taking three trips within a month as my new work situation took shape, I realized I needed to get organized. While my path to elite status is most likely quite different from how many others have done it — after all, not everyone has a job that entails heavy travel — I'm sharing some of my experience in case it can help others get the most out of their frequent flying.  It made a difference not just for me, but for my family on our travels.
Here are the steps I suggest.
MAKE A COMMITMENT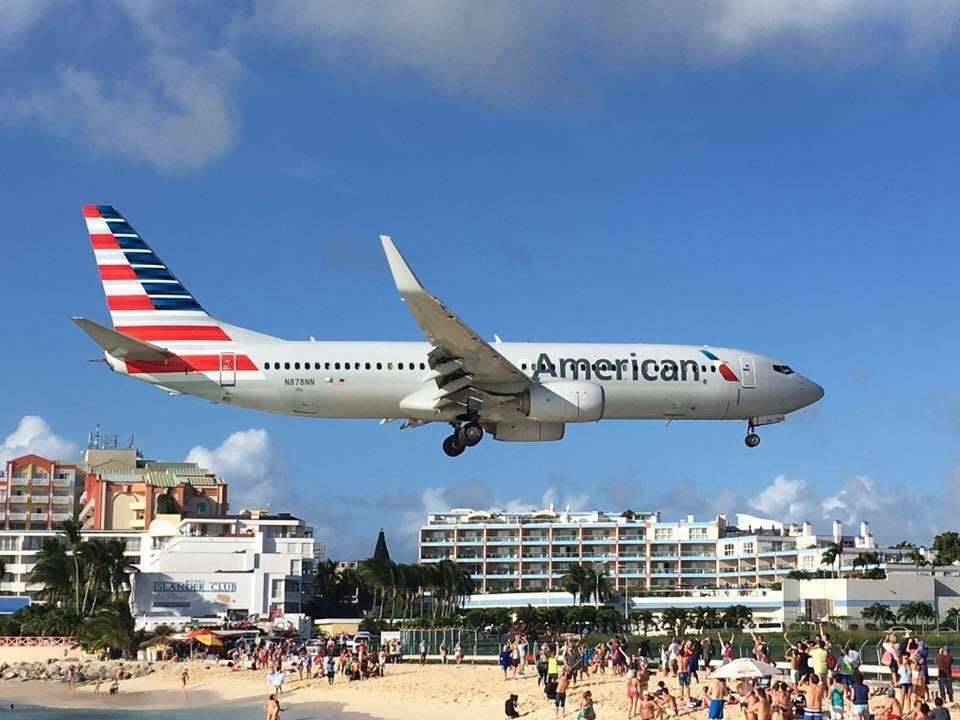 The very first move I made was the simplest.
A friend who knows a thing or two about points and miles, TPG's senior news editor Clint Henderson, suggested something simple but oh so important: pick an airline and make a commitment. Because I was living in Miami, American Airlines made perfect sense to me. So I dusted off my AAdvantage account, downloaded the AA app and got to work. I know this is all extremely basic stuff that most TPG readers are aware of, but I bring it up because picking just one airline was the biggest problem I had as an unknowledgeable traveler.
Going steady with an airline is just like any other relationship. It will have its ups and downs, you'll get angry with each other and swear you'll never see them again when you're upset, but then cooler heads will prevail and you'll give it one more shot. By and large, my relationship with American has been incredibly stress-free. Not perfect mind you, but in six years I have yet to reach that point where I've wanted to break things off and go search for a new airline.
I don't harbor any delusions that businesses are all that loyal to their customers, but the airline industry is an exception to the rule. The reason is simple: Reciprocal loyalty is crucial to the bottom line. TPG has written before about just how much airline loyalty programs are worth, and American's AAdvantage program in 2020 was appraised at $18-$30 billion. It's in their best interest to take care of their best customers.
There is no law that says you have to stick to one airline. You can jump around and play the field if you choose to and there are several contributors on this site who have mastered the art of obtaining elite status with multiple airlines. But unless you're a Ryan Bingham type with a job that has you flying weekly and piling up the miles to get the maximum benefits of being a frequent flyer, being a one-airline person is the easiest way to go.
Work the system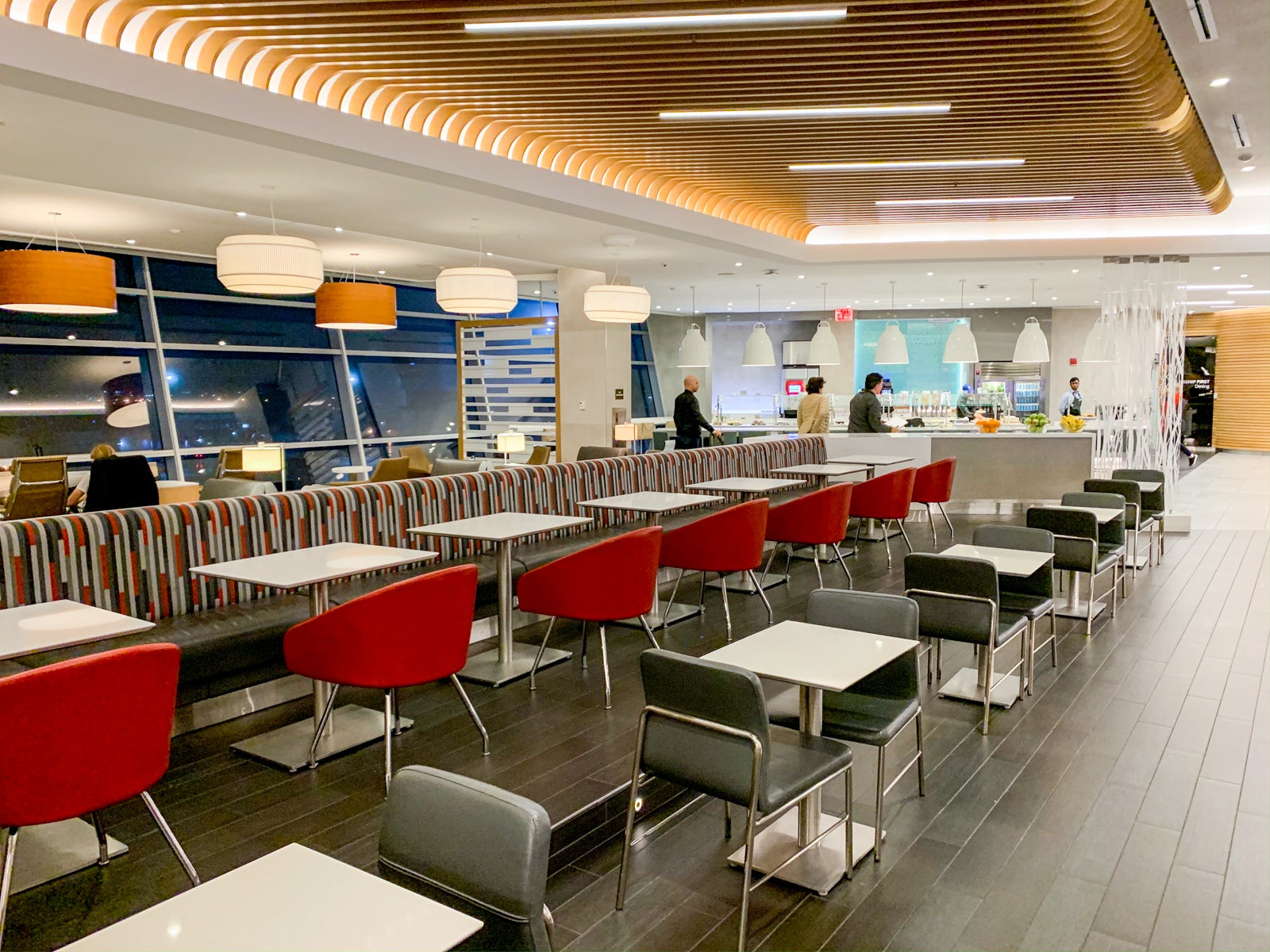 As my travel schedule accelerated, I found myself hitting the road twice a month. I was working on a digital documentary on Image Comics for SYFY, which had me bouncing between Miami, New York and California, with a few stops in Arizona and Oregon. For those not familiar with media companies, many networks have coordinators whose primary job is to book travel for employees and handle the logistics of making sure the production gear gets from Point A to B. Since I was a project-based freelancer and not an employee, I negotiated to maintain control over my own travel and then invoice for reimbursement. I did this for two reasons:
I wanted control over my travel plans.
I  wanted to ensure all my flights were booked through American so I could earn miles toward status.
That helped tremendously as I was able to book all my flights via American. And because I used The Business Platinum Card® from American Express to book my travel, I also earned 5x points. A few years back, I switched to the Citi/AAdvantage Executive World Elite Mastercard to ensure I could maintain Executive Platinum status because the card helped you compile $10,000 in Elite Qualifying Dollars toward your status. That doesn't matter now that American has overhauled its loyalty program, dropping elite-qualifying miles for Loyalty Points.
My favorite perk was that it provided access to the Admirals Club. While I love Centurion Lounges, the Admirals Club at Miami International Airport (MIA) is much less crowded. Having access to the Admirals Club at LAX was great, too, as I'm not a fan of that airport's crowded options for dining. I spend a lot of time in airport lounges, so doing some quick math it becomes easy to see that the free drinks and snacks at the Admirals Clubs can easily make up for the annual fee on the card. Add in a wife and two kids, and you're talking significant savings. And it simply helps cut down on the stress of traveling when you have a place to sit down and relax as opposed to sitting at the gate.
know your benefits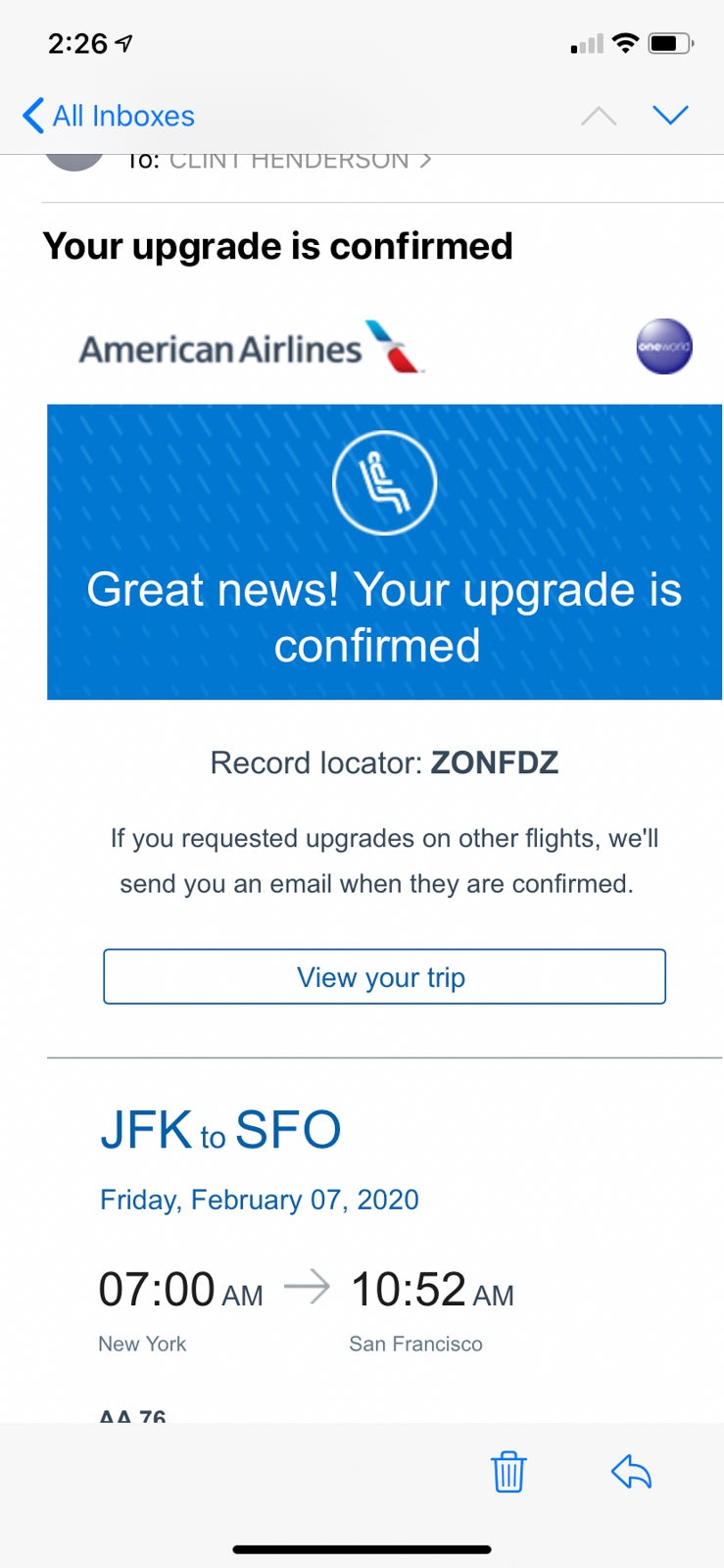 There are a number of benefits to reaching Executive Platinum status, such as:
100-hour upgrade window
Systemwide upgrades
Complimentary upgrades on American and Alaska Airlines
120% mileage bonus
Complimentary Main Cabin Extra and Preferred Seats upgrades
Three free checked bags
Top priority on standby lists
I've been able to benefit from all of those perks, especially the free upgrades. The MIA-LGA route is very popular, but flying mid-morning proved to be my sweet spot: I've earned numerous upgrades on that route.
Flying to LA is the route I fly most besides NYC. Before 2021, American used to operate one daily flight on the wide-body Boeing 777, which has lie-flat beds. I've earned upgrades on that flight both ways several times, which is especially useful for overnight return flights. It's also great for celebrity encounters. I flew back to Miami from LA once in first-class next to NBA coaching legend Pat Riley, who was so grateful I swapped my window seat for the aisle in First Class that he spent an hour talking hoops with me. (Don't tell him, but I prefer the aisle seat.)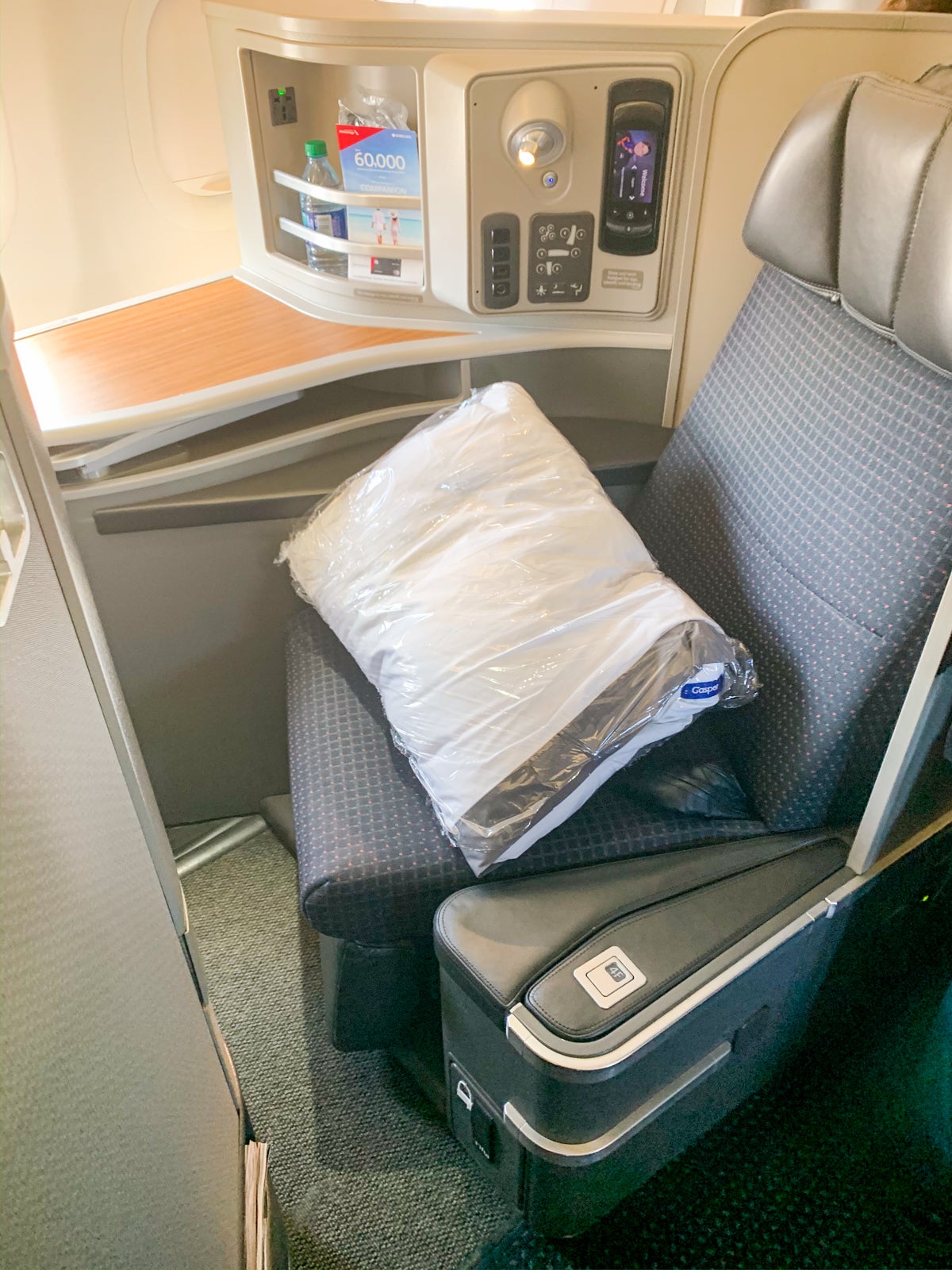 One of the most obvious bonuses which isn't on the list above, is also one of the more underutilized perks of elite status — the Executive Platinum Service Desk. I've lost count of how many times I've had to call that number and get help with last-minute flight changes, rescheduling a departure due to a change in production, etc.
Remember how I mentioned booking your own travel is the way to go? Sometimes that can backfire. I've booked the wrong return trip on more than one occasion, almost always when I've gone to Los Angeles. The Executive Platinum service desk helped me fix my own mistake each time.
Then there was the time I was booked to fly to New Zealand for a movie junket in 2019 — a dream trip! I built in a couple of days in LA for work to break up the travel time. I arrived at LAX nice and early on my travel day with plans to unwind at the Admirals Club before my LAX-AKL flight. One problem: I left my passport home in Miami!
(Insert face-palm emoji here).
Utter disaster. I had to fly back home to grab my passport and then back to LA to get the next day's flight to Auckland. But there were no seats available on the remaining flights. Thankfully, the very nice agent I spoke to on the phone — the help desk at LAX had a line 25-deep — landed me on standby for the red-eye flight that landed in Miami at 7 a.m. Because of my EP status, I was bumped to the front of the standby list and I wound up getting the last available seat on the plane.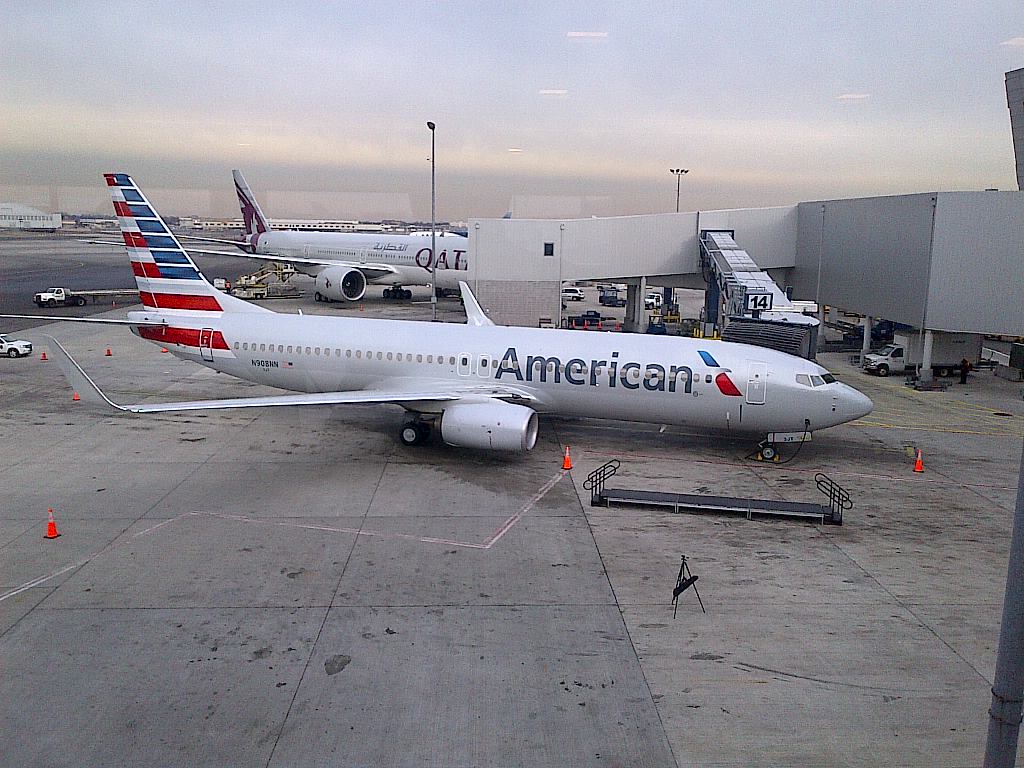 BTW, the silver lining in my incredibly dumb travel move was that it gave me a chance to be home to see my daughter's playoff soccer game and still be able to get the flight back to LA (with passport this time) to head to New Zealand. Could a savvy traveler have figured it out on his/her own? Probably. But it was infinitely easier and much less stressful thanks to the EP service desk.
My family has also benefited from my status as much as I have. I've used my four systemwide upgrades each year to get bumped up to business class for family trips to Italy, London and Paris. It takes clever planning and some luck, but by flying when demand for European travel isn't high, we've been fortunate to get bumped up to business class each time. My two daughters are good travelers, but the extra space in biz class does make life a bit easier for mom and dad in the sky. Oh, and the free checked bags you get as a status-holder have also saved us a good bit of money over the years. It's insane how much stuff small kids need on a trip.
Bottom line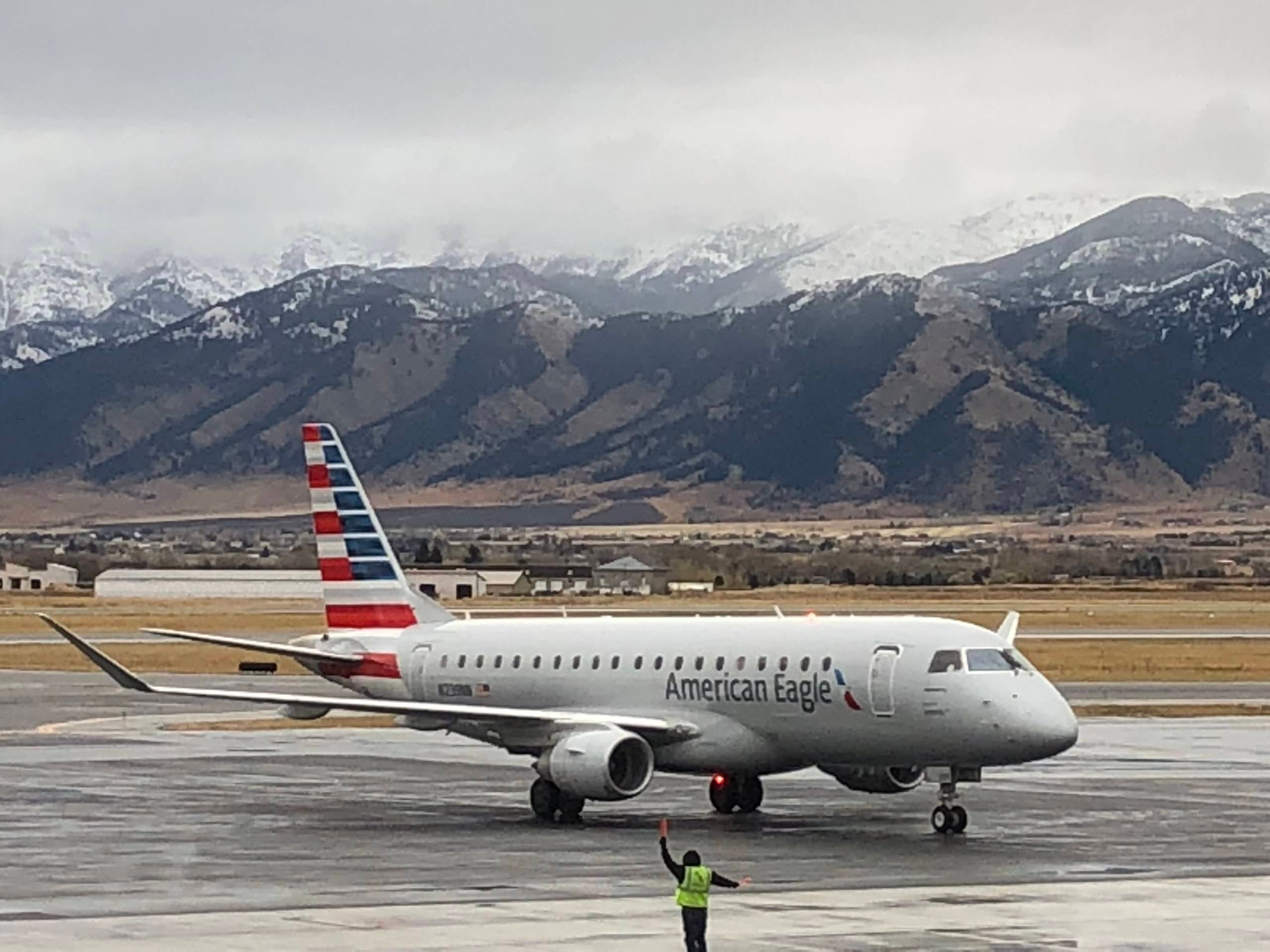 There are some who say airline status is overrated, and it certainly depends on the type of traveler you are. For me, Executive Platinum has made my work and family travel much more enjoyable. What once seemed daunting to me, was actually rather easy to figure out. Talk to other AvGeeks, know your benefits, determine the best path to gain status and raise your travel experience.
I'm excited to explore the new Loyalty Points program and see if I can maintain my top-tier status.
Featured image by Clint Henderson/The Points Guy.