Surfing 101: The Best Surfboards For Kids
Has your child tried surfing? If your child can swim and they're comfortable in the water, then they're old enough to try surfing! Surfing is such a fun and active sport – nothing but the unyielding strength of the ocean powers your little surfer. If surfing is going to be part of your child's life, you need to know how to find the right surfboard for your child and what are the best surfboards for kids. Today, Wendy Cox, California photographer and mom of four, is here to go over all the various surfboard options, what you need to look for when purchasing a surfboard, and the best surfboards for kids. Let's walk through the process together. 
*This post contains affiliate links.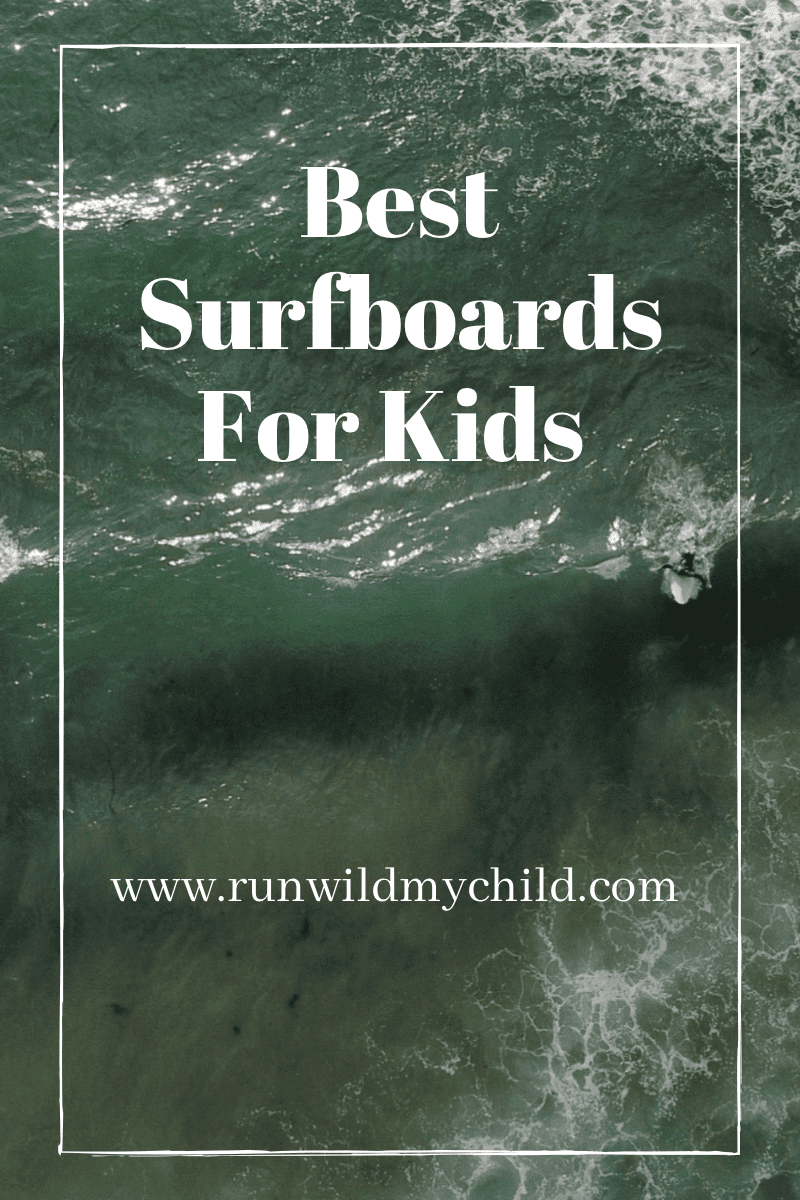 Things to consider when purchasing a surfboard
When buying a surfboard for your child, you'll need to take two important things into consideration: (1) your child's size and (2) their surfing ability. The size of your child and his or her ability will be the two most important factors used to determine what board you want to buy.
There isn't a one-size-fits-all surfboard for kids. The right board for a teenager will be very different than the right board for a 6-year-old. Size and weight matter. You'll also need to think about the skill level of your child. Is your cowabunga baby a daredevil that is excited to try turning down the barrel? Or maybe your little surfer is a bit more reserved and will most likely stick to riding the whitewash. Both of those scenarios are wonderful, but the surfboard that suits each child will be different.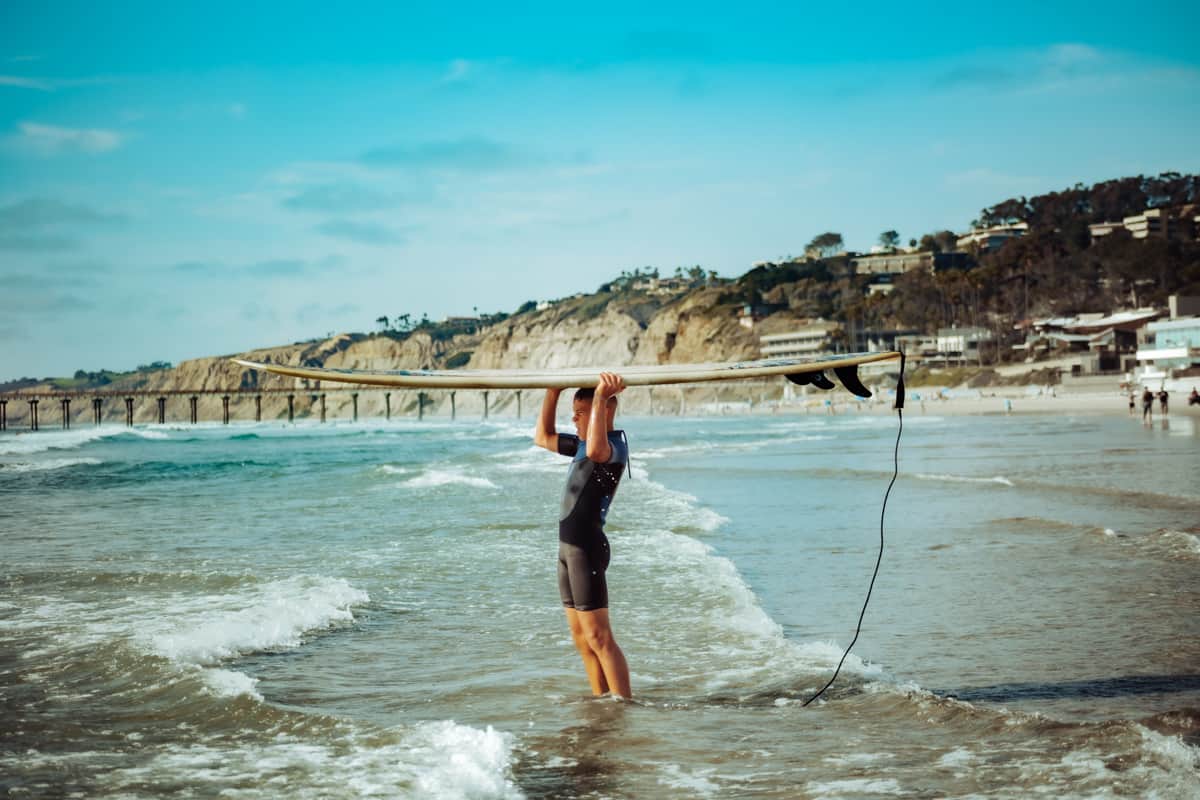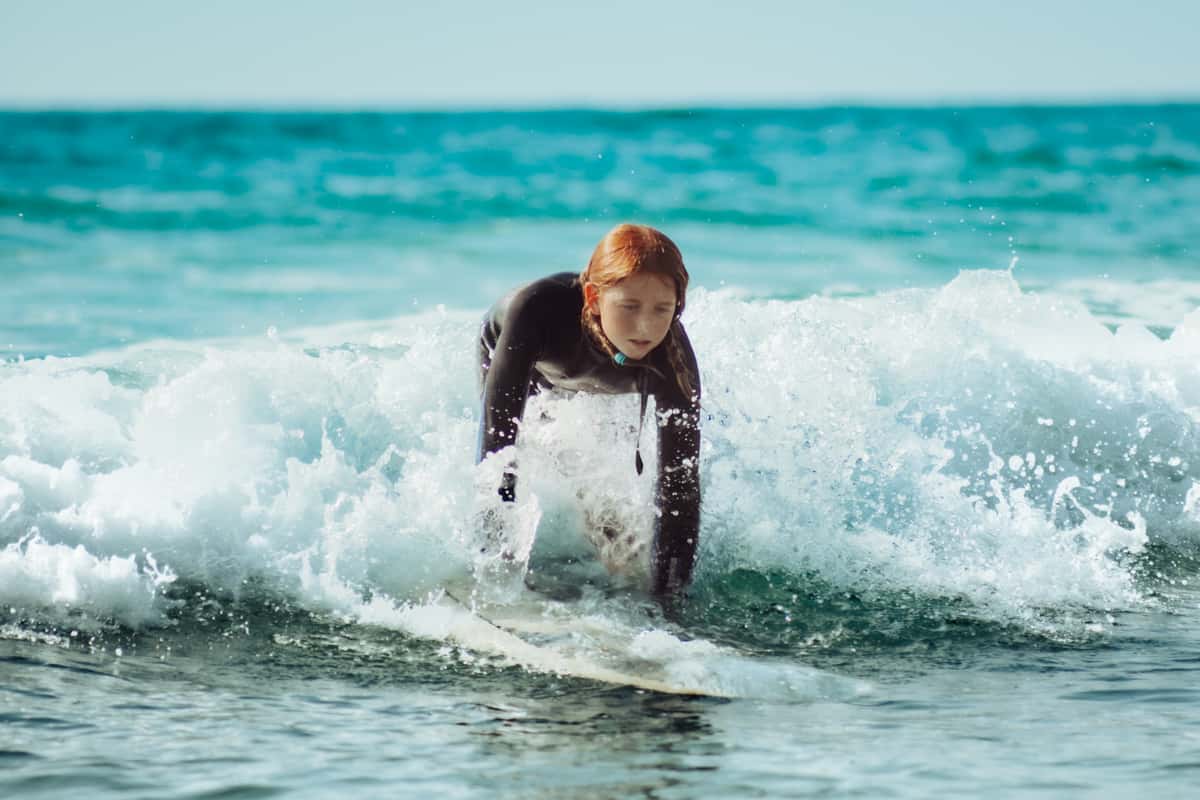 Sizing of surfboards for kids
As a general rule, the older, larger, and more skilled the child is, the larger the surfboard should be. This is a very loose guide to help you determine what size surfboard would be best for your child. However, this sizing chart does not take into account a child's skill level. For kids with advanced skills and experienced surfers, we highly recommend heading to your local surf shop and speaking with one of their experts about the best board for your kid. 
| | |
| --- | --- |
| Child's weight | Ideal surfboard length/size |
| Under 65 lbs  — | 5'5 – 5'8 |
| 66-88 lbs — | 5'8 – 6'2 |
| 88-110 lbs — | 6'2 – 7'0 |
| 110-130lbs  — | 7'0 – 8'0 |
| Over 130 lbs — | 9'0+ |
Foam surfboards are great for kids
Foam boards (aka foamies or soft-tops) are ideal choices for kids and beginner surfers because they are soft, buoyant, and light. Not only does this make them easier to carry, but easier to hold and ride. Soft boards are also easier for kids to paddle and stand up on, adding to their success of catching a wave. A soft top board will also be quite a bit lighter than epoxy surfboards or a fiberglass board, which means it won't hurt your little surfer quite so much if they get hit by their own surfboard.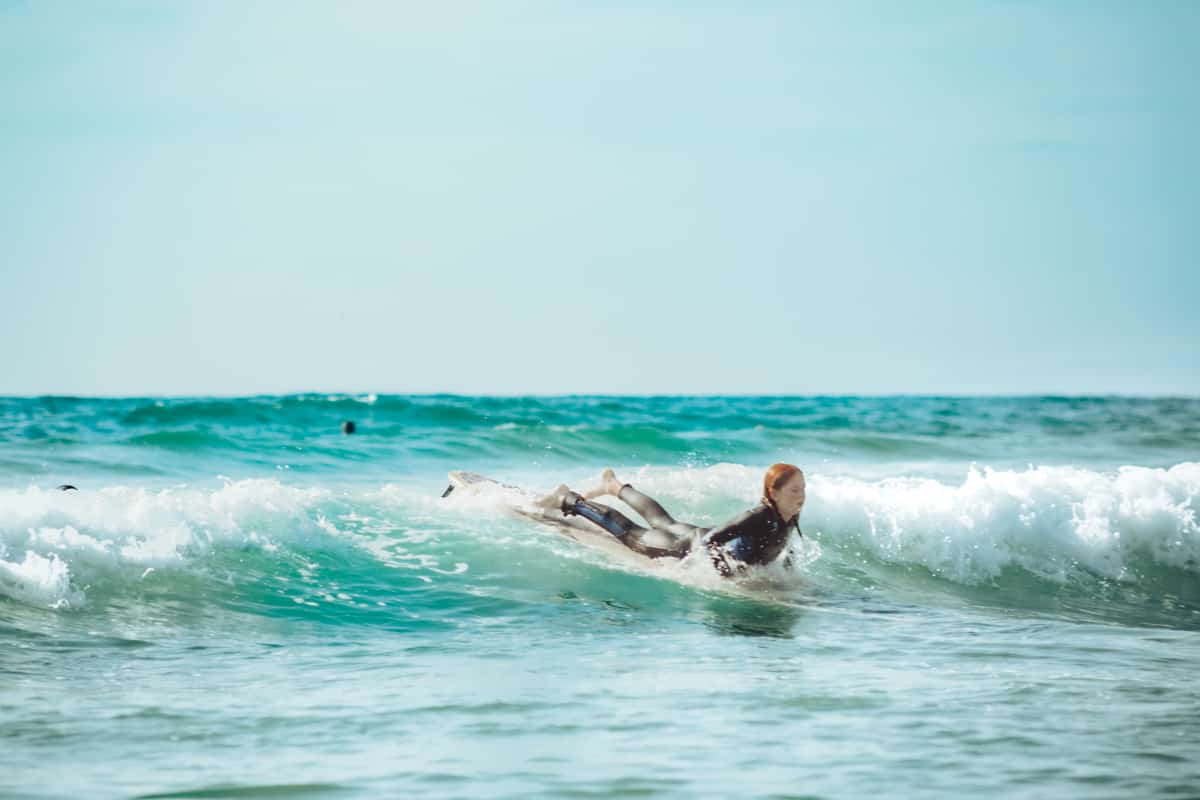 Where to buy a surfboard for kids
There are quite a few places you can go to purchase a new surfboard. Prices for new foam surfboards range from $100-$500, depending on the quality, size, style, and performance attributes. Local surf shops will probably have a nice variety of surfboards for different ages, sizes, and skill levels. Their qualified experts will be able to help you find the exact right size surfboard for your child. You can also purchase a board from any of the big online retailers, outdoor specialty shops, or even on Amazon. Be sure to double-check the shipping costs before making the purchase. Surfboards can be fairly expensive to ship due to their large size and shape!
If you're looking for a super affordable option, surfboards can also be purchased second-hand from online marketplaces, consignment shops, or used sporting goods stores. A used surfboard in decent condition will still have a lot of life left. Be sure to inspect the board before buying and check for extensive damage or signs that it was buckled or folded.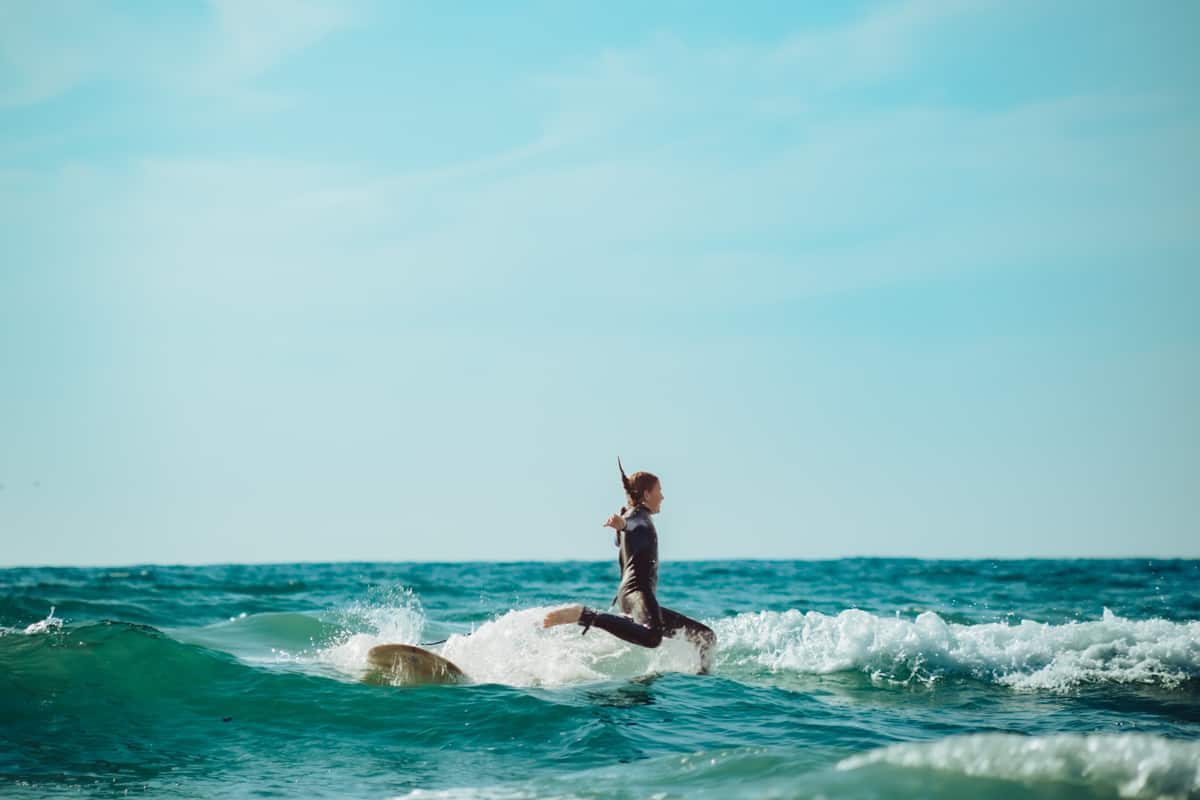 Best surfboards for kids under 6 years old
For kids under 6 years old, surfing is less about riding the waves and more about getting comfortable in the water and familiar with the waves. Your little one should start small and work towards building skills such as balance, coordination, and confidence in and on the water. Some kids may be nervous around waves or reluctant to go into the water with much surf. That's totally normal and ok! Waves can be intimidating, and the last thing you'll want to do is push your child beyond their comfort level (they'll never want to try this again). 
The best surfboard for kids under 6 isn't even a surfboard; it's a boogie board (or body board). Kids this age need something that's easier to handle and better suited for their small size. Little kids can learn all the basics of surfing on a boogie board! 
Here's everything you need to know to get started boogie boarding with your kids.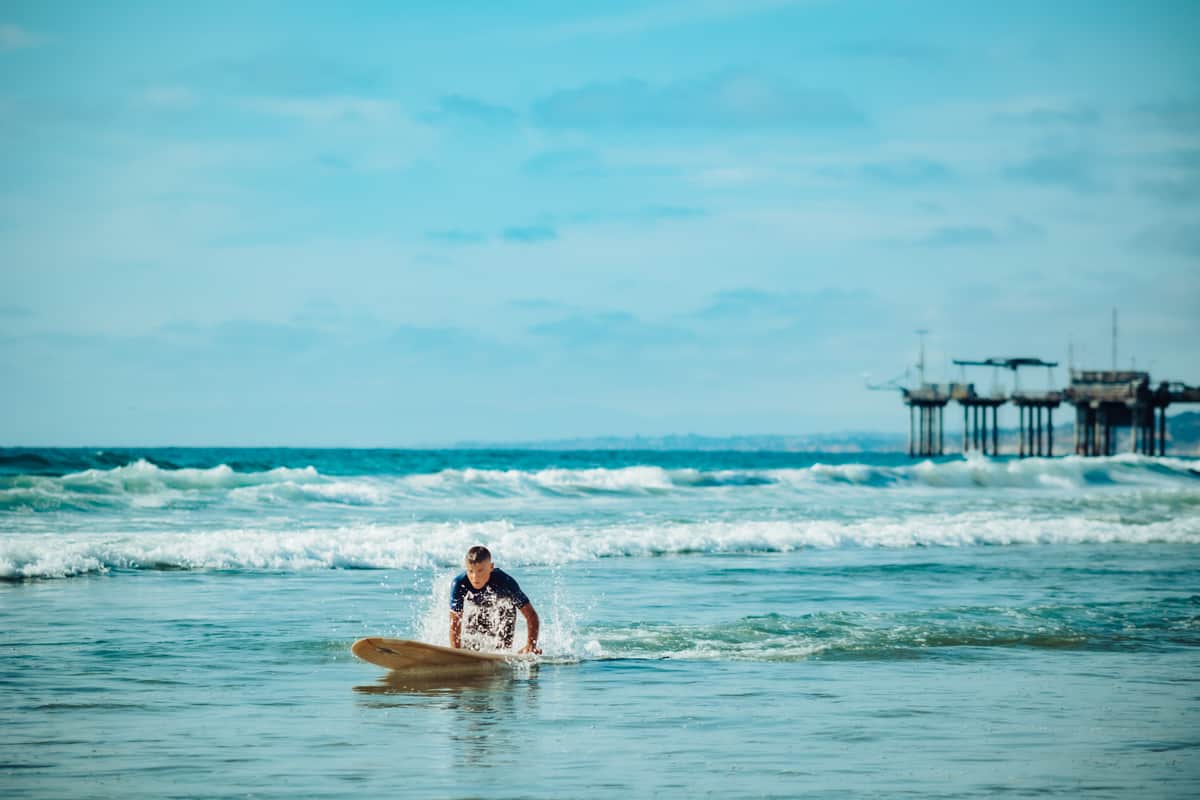 Best surfboard for children ages 6-9
If your child is a young surfer, around the ages of 6-9, I highly recommend this South Bay Board Co. Guppy beginner surfboard. This surfboard comes in 3 different sizes (5′ / 6′ / 8′ sizes), 3 different color choices, includes a leash, handle for easy transport, and safe round edge fins. This smaller board is the best beginner board for many reasons; here are a few of them:
Weight
A heavy surfboard is not ideal for a variety of reasons. First of all, it's hard for kids (and adults) to carry. Secondly, if a heavy board hits you when you're surfing, it will hurt more. A lighter board won't cause as much damage. Finally, it's also easier for kids to get past breaking waves with a lighter board. The South Bay Guppy Beginner Surfboard is known as a "foamie" (foam board). This soft surfboard is generally much lighter and easier for kids to maneuver than fiberglass boards. 
Shape/width
The Guppy has what is called a squash tail. This means that the tail of the board has a square shape but with more rounded corners. The squash tail allows the surfer to have both stability on the board as well as maneuverability. Some tail shapes will work better in bigger waves and others better in smaller waves, but the squash tail is made to perform in both bigger and smaller waves. It makes surfing easier for beginners.
The nose of the surfboard is also important. Nose shape can make it harder or easier for a board to float. The rounded nose of the Guppy makes it easier to stay afloat, and makes paddling easier. 
The Guppy has a wide chest area. One of the hardest parts of surfing is learning to stand up on the board. Popping up from being on your stomach to a standing position, and all while the board is moving, is difficult. Narrower surfboards are more difficult to pop up on. The wide chest area on the Guppy gives beginning surfers a hand up when they're learning to stand on the board, and will help them catch surf quicker. 
Easy transport
My favorite feature of this surfboard is the built-in handle. Carrying a surfboard can be extremely difficult (especially for little kids)! Sometimes just getting to the shore with the board is enough to deter someone from trying to surf. The built-in handle on this board makes it easy for even the smallest little shredder to carry. Plus, because it's a soft foam board, it's lighter than traditional fiberglass boards. 
Price
It might be hard to believe, but this amazing little surfboard is less than $200. In the world of surfboards, it really doesn't get better than that. It's a really good option for any kid starting out with surfing and looking for their first board. The great board comes with a leash as well as the fins, which is not the case with every surfboard.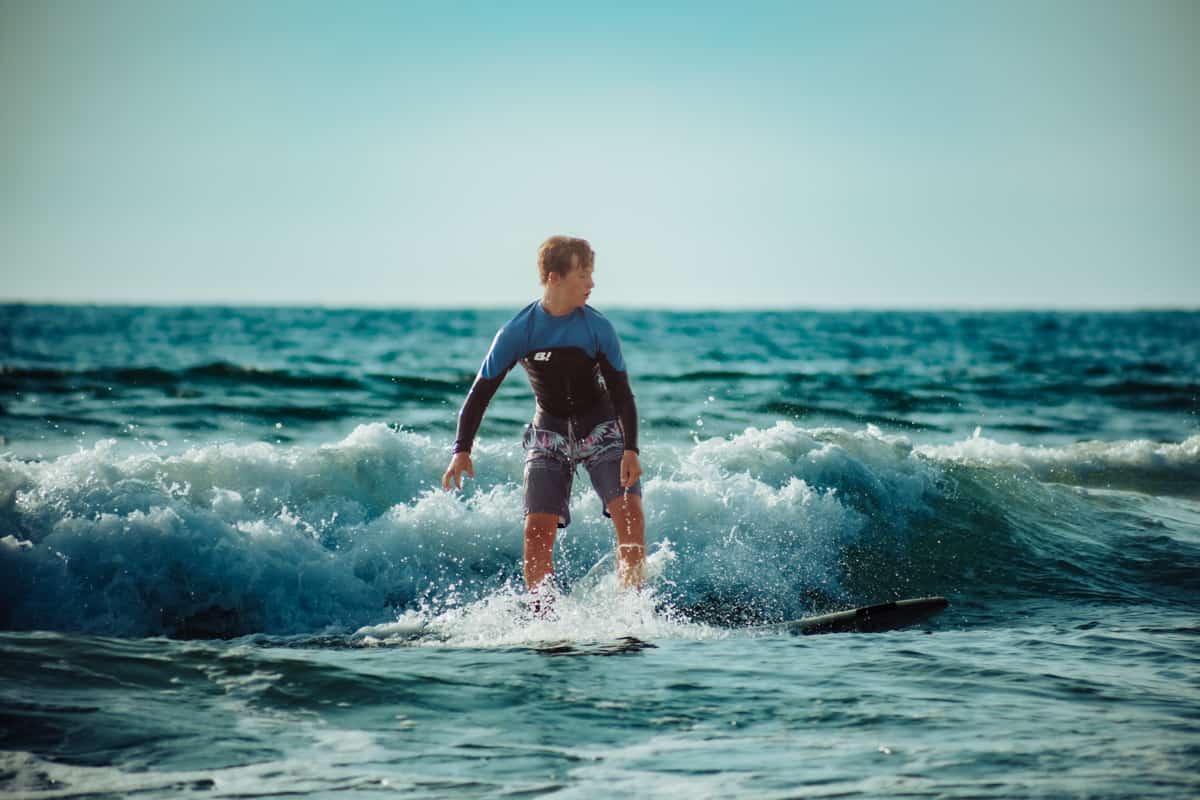 Best surfboard for teens and older kids (ages 10 and up)
The weight limit on the Guppy is 125 pounds, so it'll still be a great choice for your child for many years. However, if your child, tween, or teenager is approaching that weight you'll be better off choosing a bigger board.
The best surfboard for kids older than 10 (and reaching/exceeding 125 pounds) is the Wavestorm Classic 8-foot surfboard. If you've been at any surfing beaches in the last several years, you've probably seen these boards multiple times. Possibly one of the best perks of this board is that the weight limit is 200 pounds. Even adults can have a great time using the Wavestorm! They are carried at local big box stores as well as Amazon and are extremely popular among beginning surfers, and here's why.
Weight
Similar to the Guppy, the Wavestorm is a foam board, also called a soft top. It doesn't have the built-in carrying handle like the Guppy does, but the weight of the Wavestorm makes it hassle-free to carry for your older child or teen. This board weighs in at only 12.5 pounds. Again, the light weight of the board is an advantage because if it hits you the impact will be milder. 
Shape
The rounded nose and square tail of the Wavestorm make it ideal for beginners. Both of these details help your little surfer dude or dudette stand up easier and stay on the board longer. No one wants to go surfing only to fall off the board time and time again without ever standing to ride the waves. Other tail or nose shapes make standing up more difficult, but not on the Wavestorm. 
Fins
Another perk is that the Wavestorm has removable fins and can be used with 3 fins or 1. Using all three fins is best for a beginner, but once your surfer feels more comfortable on the board, you can remove the 3 fins and purchase a specialized single fin. The single fin increases speed and makes for a completely different ride.
Waxing
The Beach Boys sang about waxing down their surfboards, and now your kids can have that opportunity, too. Some foam boards aren't meant to be waxed, but the Wavestorm isn't one of those. It can be used either with or without wax, but your child will be able to stand up on a waxed board easier. Just be sure to wear a rash guard or wet suit because surf wax can cause a rash on the skin quickly. Ask someone at the local surf shop what wax they recommend. Different water temperatures require different types of wax.
Price
Surfboards can cost several thousand dollars. You're getting a steal with the Wavestorm at a price typically just over $200. You might wonder about the quality of a board so relatively inexpensive, but even professional surfers use this brand. It really is one of the best surfboards for kids and adults as they begin their surfing journey.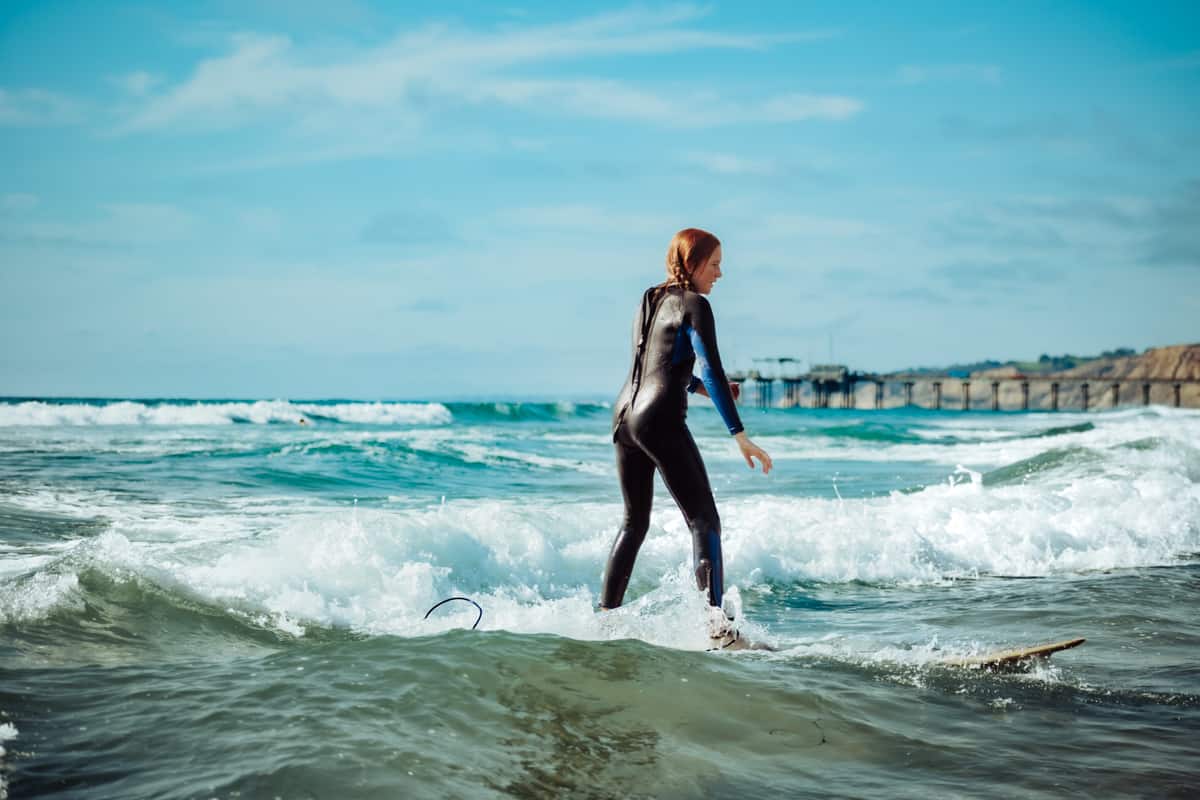 Best surfboard for kids with advanced surfing skills
If your child is a more advanced surfer, I recommend the Wavestorm Swallowtail. The shape of this surfboard is closer to a fishy performance board, with a semi-pointed nose and swallow tail. Even though it's small, it has all the benefits of a soft-top surfboard, such as more volume and high-float for easier paddling and soft padded construction for safety.
This is a great option when your child has mastered solid surfing techniques and has progressed past the capabilities of a larger soft-top board.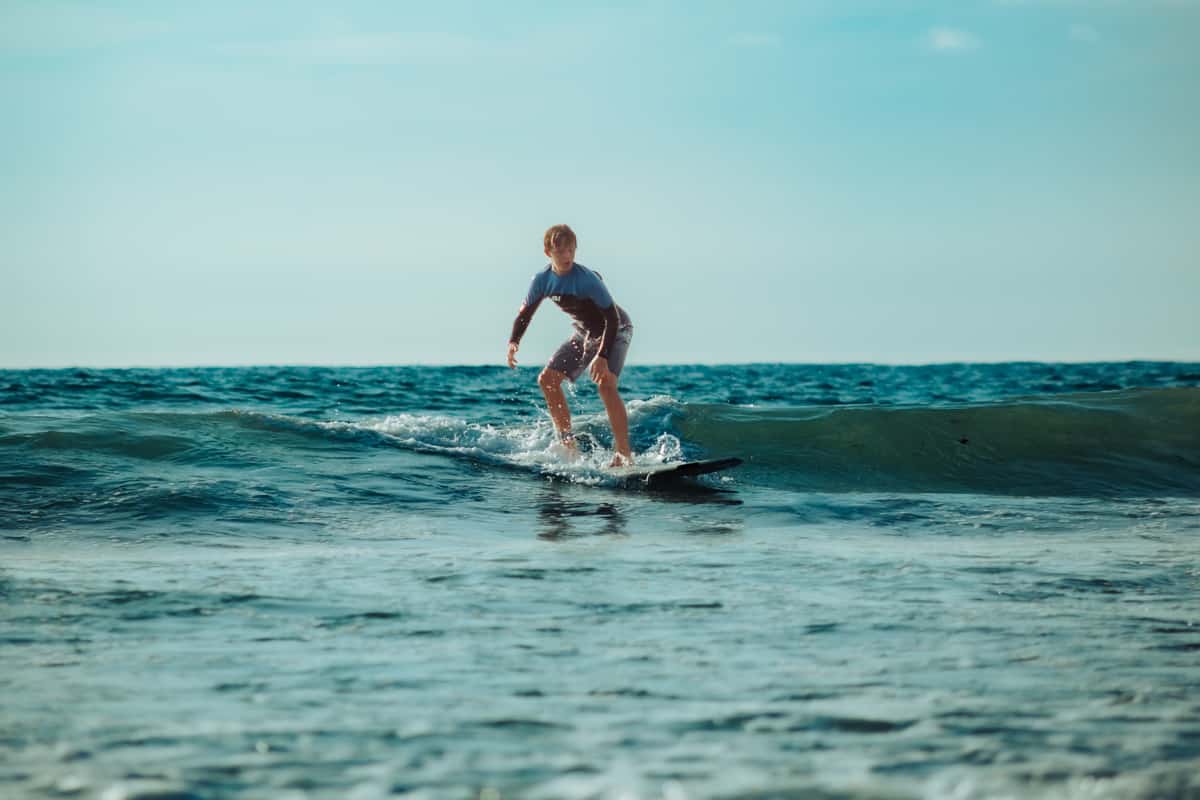 Teaching kids how to surf
Now that your child is ready with a board, it's time to get your little grom on the water! (*Grom is short for grommet and means a young person that enjoys extreme sports.) In areas where surfing is a popular activity, you can usually find surf schools, surf lessons, classes, or surf camps taught by professional and experienced surf instructors that will go out in the water and teach you or your child what to do. You might even have a friend or family member who has more experience and can guide you through the learning process. 
Start in the whitewash
My kids learned how to surf by starting in the whitewash. This is the area near the shore where the waves have already broken and the white water is moving rapidly towards the beach. While still powerful with small waves, this type of water won't smash you into the sand like some of the bigger waves can. They're less intimidating and perfect for beginners.
Take your newbie into the whitewash and point the board with the nose towards the shore. Have your little surfer lay on his or her tummy on the board, centered on the width but closer to the tail than the nose. You will stand in the water while holding the tail of the board, and when that whitewash comes, give the board a good push. Before you know it the wave will be carrying some precious cargo right along with it!
Don't worry if the first several attempts entail your child simply laying on the board. You could even encourage that so that they get a sense of what it feels like to be pushed by the wave. If your child has boogie boarded before, they will be familiar with the sensation. Laying down on the board a few times can still be helpful because the surfboard is bigger and a little harder to hold on to than a boogie board.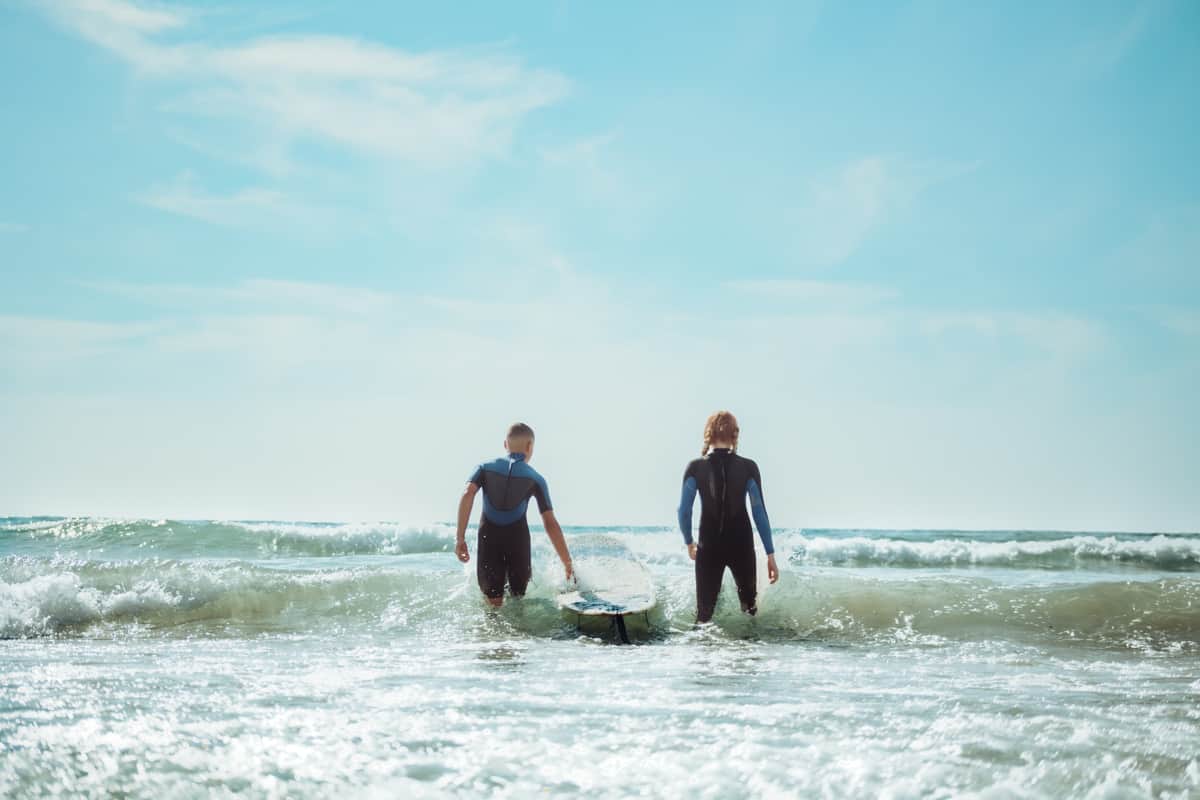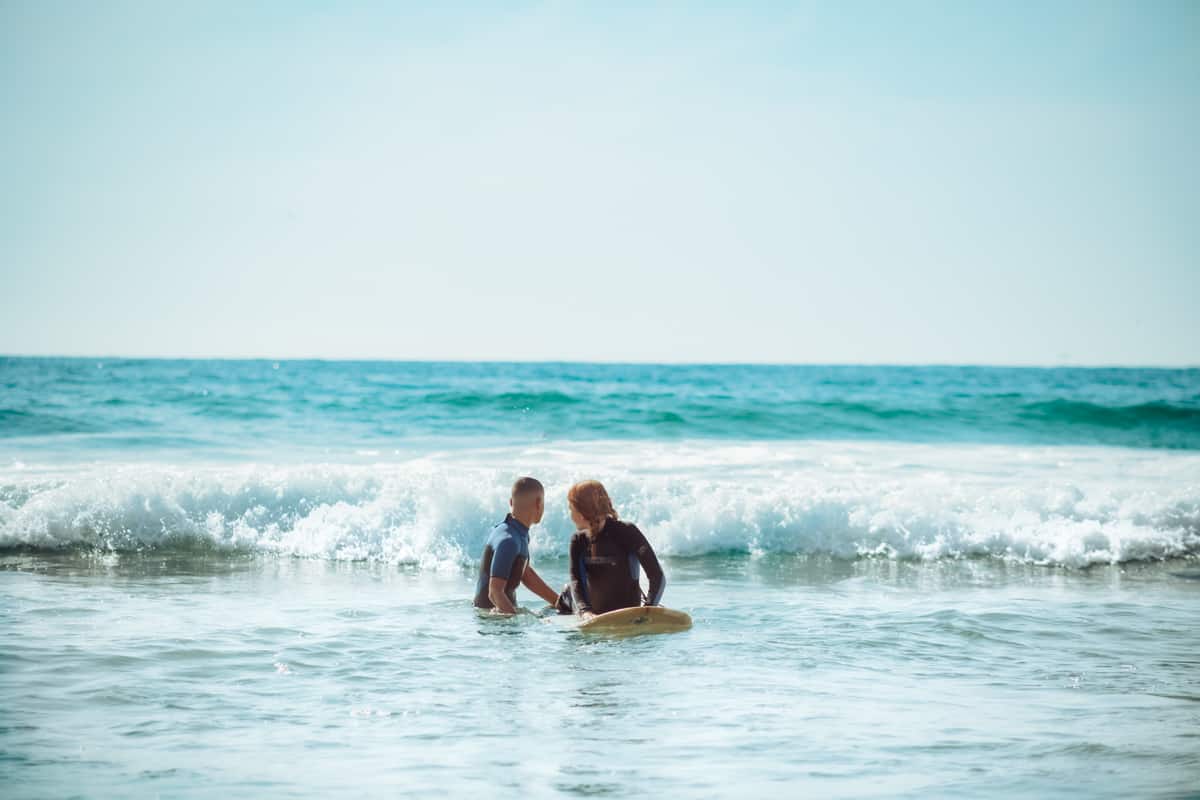 Move from laying on the surfboard to standing
When they're ready, the next step can either be to get up on their knees or go straight to standing. You know your child, and you can probably guess which one he/she will choose to do. The more adventurous child will probably try standing from the get go, but a more reserved and cautious child might be completely happy with the knee position for a while. 
Next up in the surfing process will be letting your child catch the whitewash without you pushing him. This is where paddling comes in.
Paddling on the surfboard
Surfing is a whole-body workout. Your surfer will use his arms for paddling, legs for standing, and core strength for balancing. Strong arms are essential for surfing. If a wave hits a static surfboard, the board might topple over or just keep floating where it is instead of riding with the wave. Paddling gives the board momentum that propels it with the wave and provides the speed needed to "catch" the wave.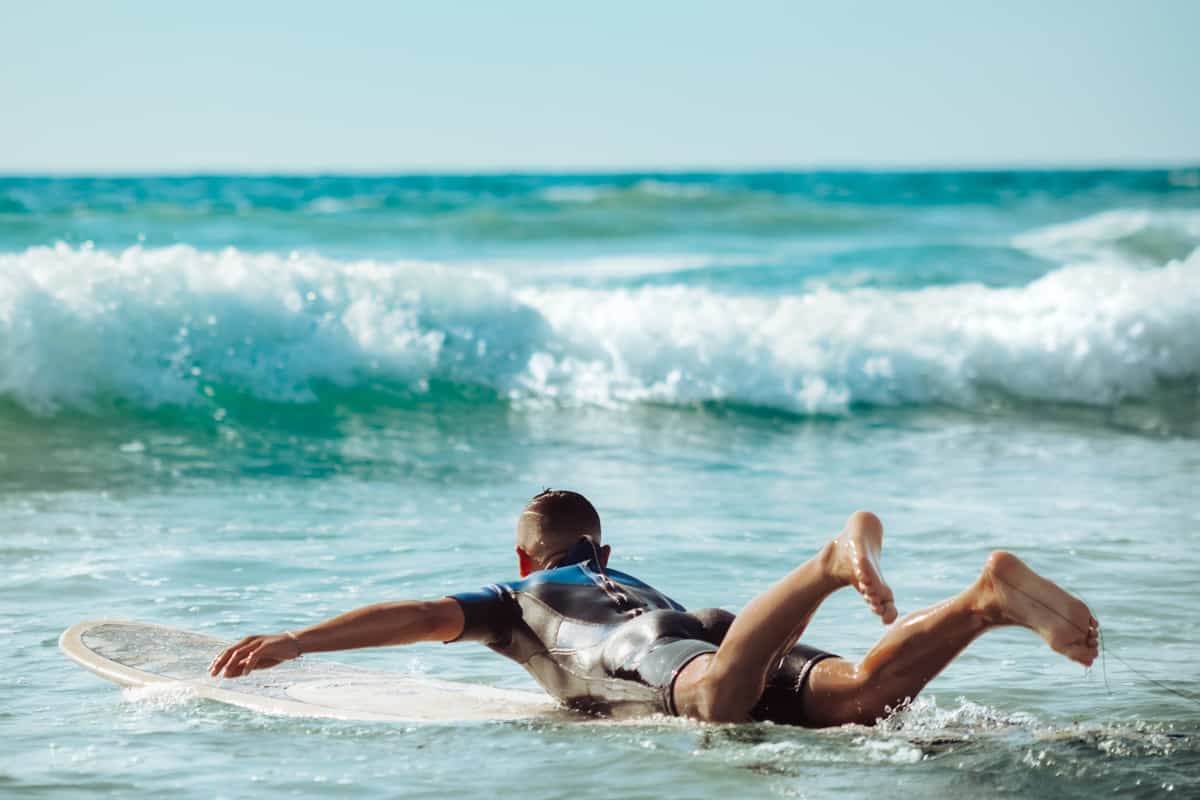 Surfing the larger waves
Once the whitewash is no longer a challenge, it's time for the real waves! Now you can go past the whitewash, which sounds much easier than it actually is. Getting out past where the waves are breaking is not easy, especially with a surfboard attached to you.
Getting past the breakers
The best strategy for getting past the wave break is to watch the waves for a little bit. They typically come in sets or in a series of waves, one right after the other. After the set of waves, there will be a lull. Teach your child to notice the sets and the lulls, then time it so that he/she moves out into the waves during a lull.
Getting out past the breaking waves is sometimes impossible without first getting hit by the wave. Walk into the water until about waist deep. There are a few methods you can use to get past the break, but I've found that the "turtle roll" method works pretty well. You can learn how to do that here. Be sure to keep the board pointed straight into the waves. This is so the momentum of the wave doesn't slap into the broad side of the board and push it back towards the shore. 
Surfing technique for kids
The technique to surf the actual waves is similar to surfing the whitewater, but it's important to watch the swell of the ocean and learn the correct time to start paddling. I found this video incredibly helpful. It addresses a variety of topics, from how to get past the waves to the best way to fall off of a surfboard. If you're heading to Southern California and need some beach suggestions, this blog post has a list of 5 great beaches to consider.
Now is also the time to get your camera ready because that smile is going to be priceless once she catches her first wave!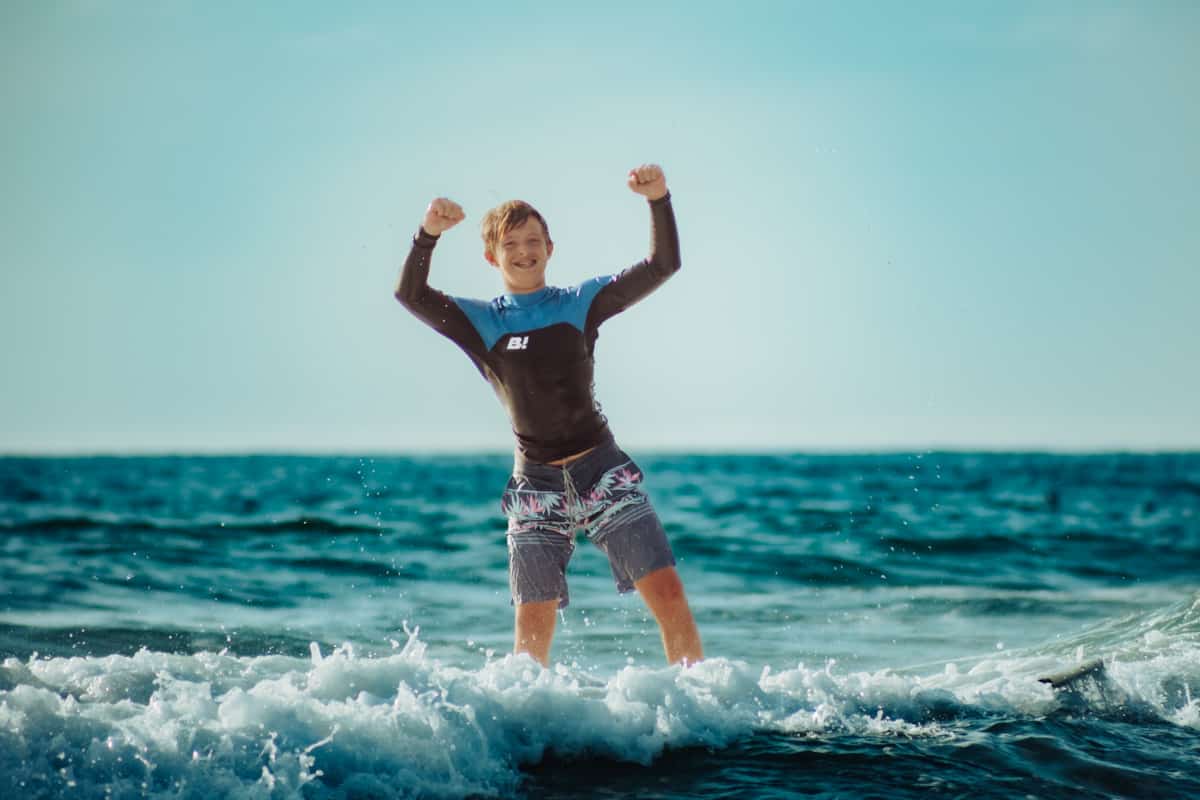 Surfing with kids
Marcel Proust wrote, "The real voyage of discovery consists not so much in seeking new territory, but possibly in having a new set of eyes." Surfing opens a child's eyes to a new view of the ocean. It allows the child to see the ocean from above, to almost walk on the water. The power of the sea is harnessed beneath her feet. She is immersed in one of the most beautiful environments.
I hope this post has helped you find the best surfboards for kids and made surfing with kids a little less intimidating. Surfing truly is a magical experience and I'm so excited for your surfing journey to begin!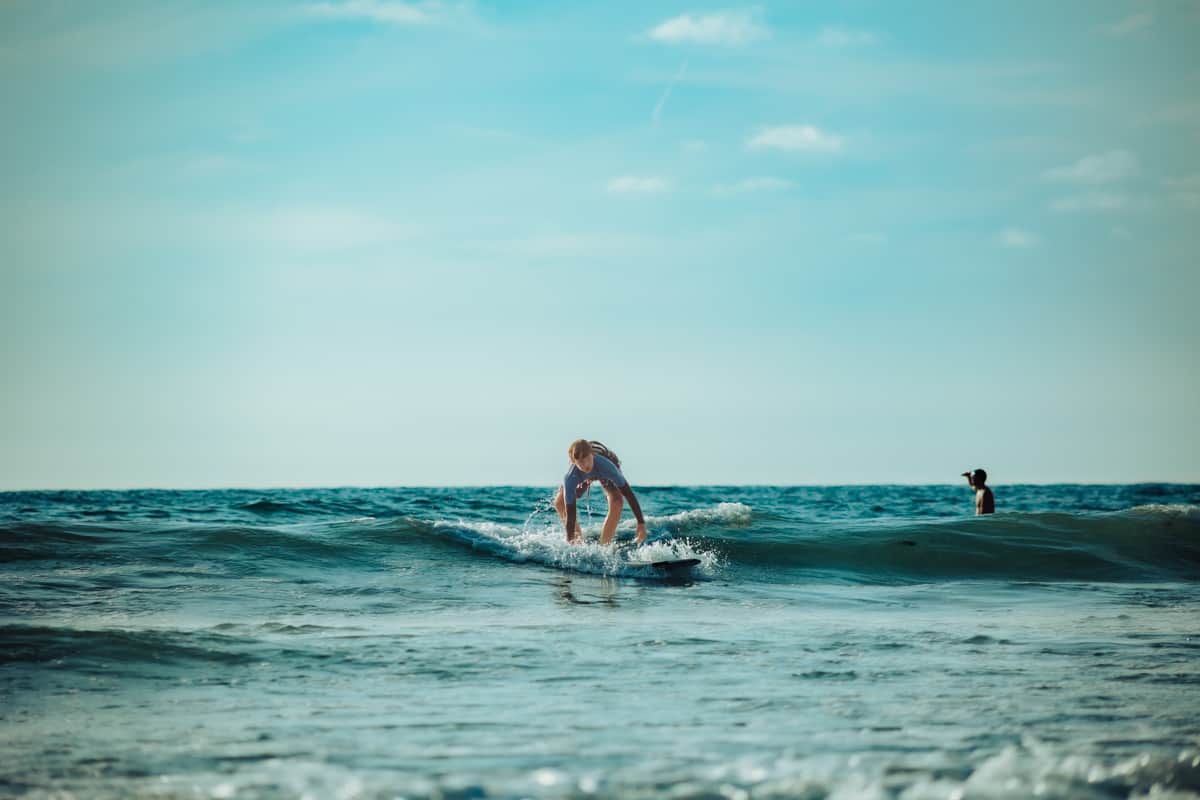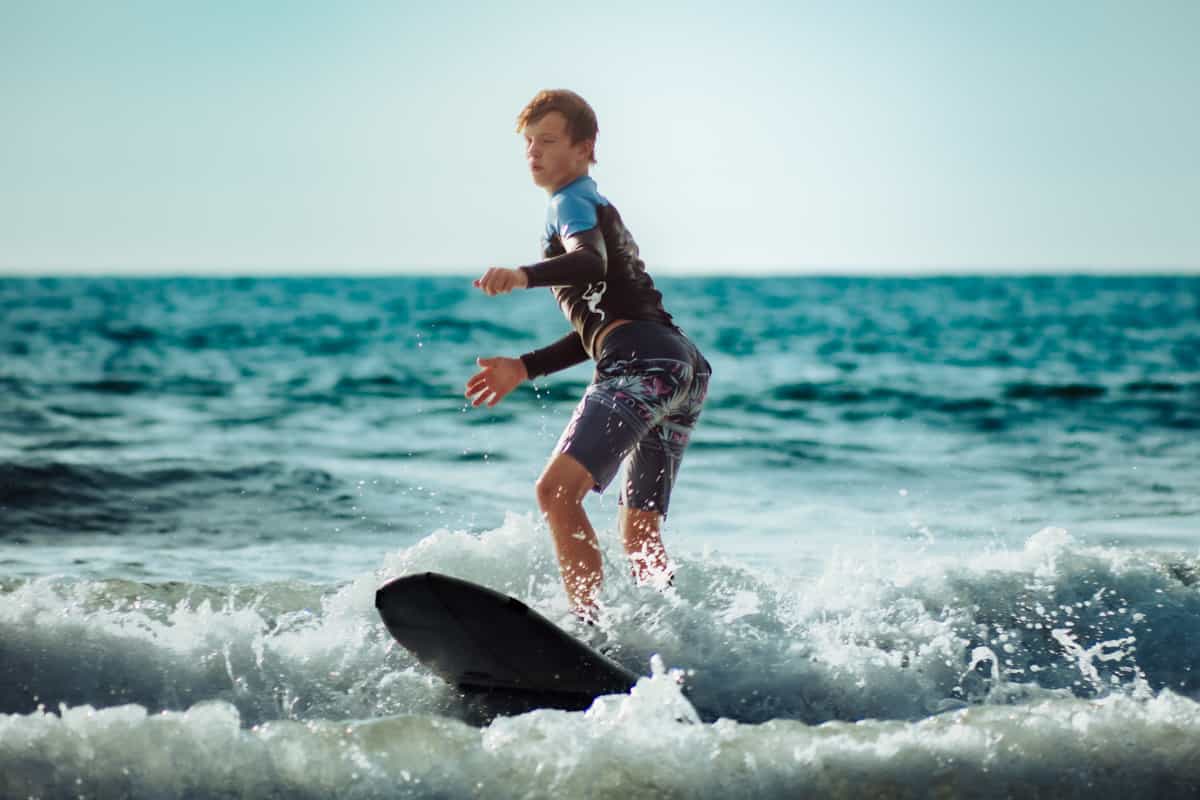 Additional resources
If you've got a child interested in surfing, here are a few other posts that may interest you: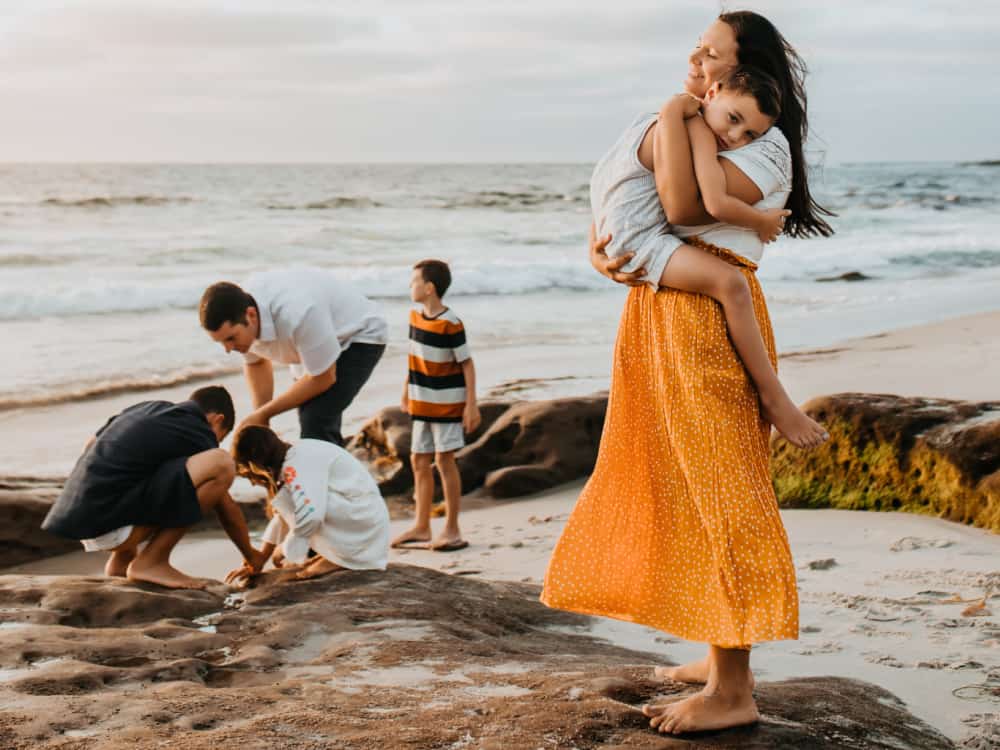 About the author
Wendy is a married momma living in central San Diego, CA, raising 4 human kids, 2 goat kids, 4 chickens, and one grumpy cat. She enjoys gardening, hiking, camping, backpacking, going to the beach, and generally getting out of doors. Wendy is a family photographer and also works at several local elementary schools as a garden educator. She dreams of traveling to all 50 states and beyond, and believes that there is great beauty to be found in all parts of the earth, we just have to open our eyes to see it.
You can find more from Wendy online in the following locations:
Instagram: @wendycoxphotography
RWMC posts: Wendy Cox
The post Surfing 101: The Best Surfboards For Kids appeared first on RUN WILD MY CHILD.