Tips for keeping your family safe at a theme park
As summer travel approaches, many families will be heading to theme parks around the country to the tune of millions of visits each and every year. Parents will be juggling kids, iPhones, snacks, strollers, crowds — and sometimes a few uncertainties about just how safe it all is — or isn't.
Admittedly, theme park safety concerns aren't always in the forefront of most travelers' minds … until very unfortunate incidents make headlines. While extremely rare, injuries and even deaths do sadly occur at amusement parks each year.
And while those severe incidents are what grabs attention, there are dangers at theme parks beyond the attractions themselves.
Before you head out with your family to an amusement park, here are the facts about the current state of theme park safety as well as tips to help manage the most common risks and concerns.
For more TPG news delivered each morning to your mailbox, sign up for our free daily newsletter.
How safe are theme park rides?
So how much should you be concerned about safety at your local theme park?
Industry spokespeople typically insist that theme parks are extraordinarily safe places because of strict regulation and the industry's commitment to safety. According to recent studies conducted by the International Association of Amusement Parks and Attractions on ride safety, the odds of being seriously injured on a fixed-site ride at a U.S. amusement park are approximately 1 in 15.5 million rides taken.
It's important to note, however, that not all destinations and attractions featuring theme park-style rides are regulated in the same way. Consumers may want to consider the regulatory landscape when deciding which kinds of parks to visit and attractions to ride.
Fixed-site theme parks (ones with permanent locations owned by companies like Disney, Universal, Cedar Fair and Six Flags) are subject to much greater safety monitoring.
While there is no federal agency responsible for regulating theme park safety in the United States, most states (except Alabama, Mississippi, Montana, Nevada, Wyoming and Utah) have agencies responsible for theme park oversight. Depending on the legal landscape within each state, these agencies may inspect theme parks, issue licenses, approve training and collect data and information about accidents.
Fixed-site theme parks also voluntarily collect and report data on injuries and accidents much more systematically. All theme parks that are members of IAAPA, for example, are bound to report all incidents to the association. The agency releases comprehensive annual reports to the public.
Traveling fairs and carnivals that feature rides, however, are much less likely to be inspected and monitored regularly.
While millions of guests safely visit these attractions annually as well, only a minority of states have significant relevant regulations. A number of attractions may only receive inspection annually even though they will be disassembled, moved and reassembled multiple times within the space of a year.
Some states, like California, manage both fixed-site and traveling fairs under the same regulatory umbrella: Cal/OSHA's Amusement Ride and Tramway Unit. But this is the exception rather than the rule.
Related: 8 ways to make the most out of a theme park trip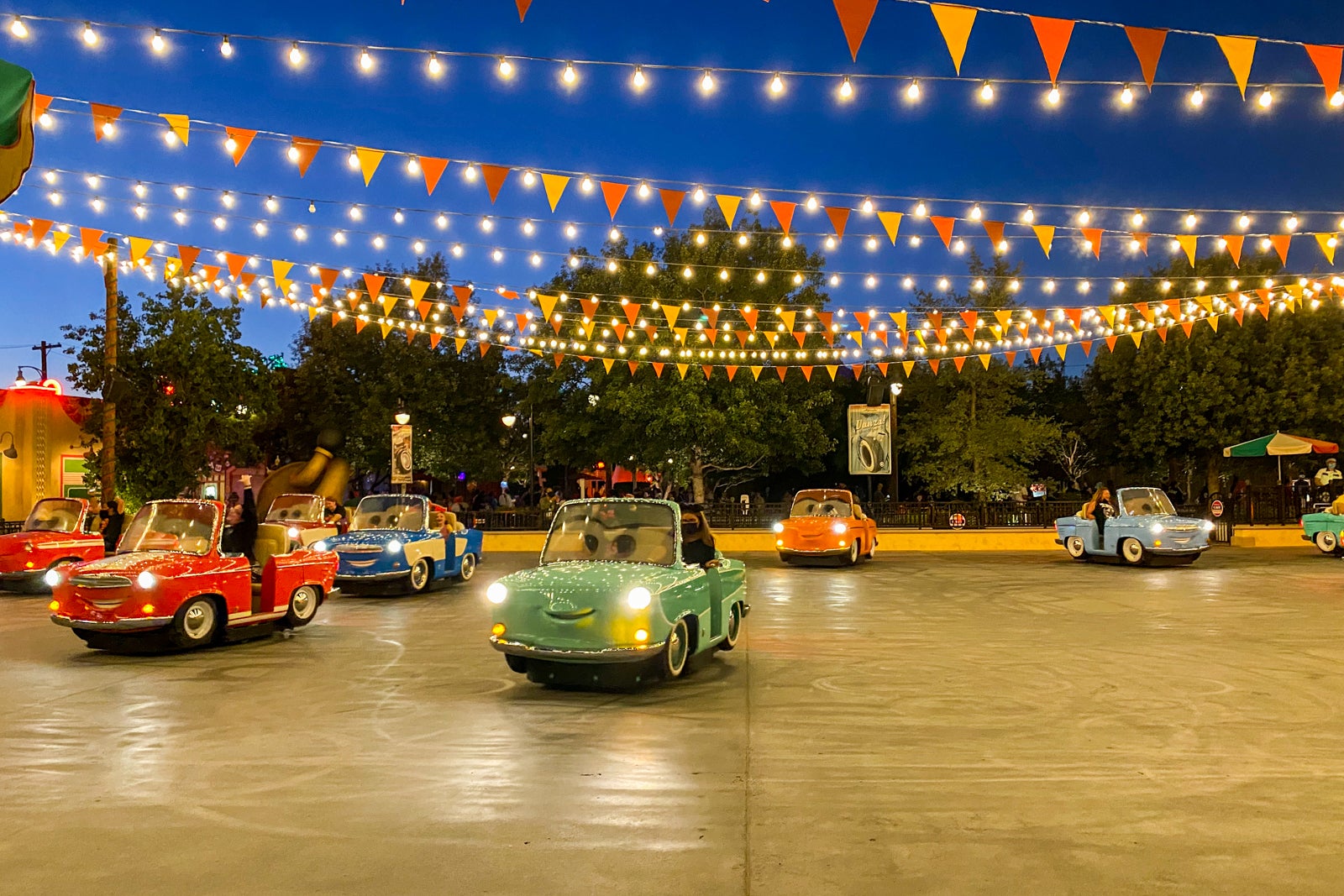 Tips for staying safe on a theme park vacation
Statistically, theme parks are extremely safe destinations for travelers of all ages. Here are eight theme park safety tips to help make your family's theme park vacation even safer.
Make preparations for (temporarily) losing a kid
Losing sight of young children is a common fear for parents visiting a theme park.
It's easy to become separated from your child in a matter of seconds with all the distractions of a crowded theme park. I remember losing sight of my 5-year-old daughter in Disneyland for maybe 90 seconds, but it felt like an eternity.
We have a plan for that. Before visiting a theme park, discuss with your child what to do if they are lost in the park or separated from the family. When my family enters a theme park, I usually identify an employee in uniform so my kids know who they can safely approach. In Disney's parks, for example, all cast members have a name tag of the same shape, which can be easy for kids to recognize.
With younger kids who will be unable to remember your cellphone number, take the additional step of putting some identifying information on them. Products such as travel ID bracelets and temporary tattoos help parents provide their contact information so that park employees can reunite a lost child with parents.
Follow ride rules
We've all heard the spiel: "For your safety, remain seated with your hands, arms, feet and legs inside the vehicle." The rules may seem monotonous, but they are there for a reason.
Following the rules and helping your children understand their importance is the easiest way to avoid injuries. "Park guests should always remember safety is a shared responsibility between the park and the guest," according to Susan Storey, IAAPA director of communications.
Many families with small children bump up against the ride height restriction. Always measure your child before your trip and check the height requirements on the park's website so you know which rides are safe for your children — avoid trying to game that system, because it's there for your child's protection. Advance preparation and information will help you avoid the disappointment of being turned away from a ride because your child isn't tall enough yet.
Consider weight and size limitations as well. Theme parks increasingly accommodate a wide range of body types, but each ride is different. When theme parks make test seats available, try them out before getting in line if there's any doubt someone in your party will fit securely.
Note any other ride restrictions such as heart issues or back and neck problems. There are sad stories just about every year where someone succumbs to a heart-related issue shortly after riding an attraction. Pregnant women may have special concerns at theme parks as well.
It's always better to be safe than sorry, so skip that ride if you are unsure if it is a good match for you.
Put down the devices
Speaking of following the rules, it seems as though everyone is looking for a theme park selfie to capture that awesome roller coaster ride. Please — just stop.
Phones can quickly become projectiles that endanger others on the ride. If you have tweens or teens with devices, this point should be the subject of a conversation before any visit —  especially if the kids are old enough to ride without adult supervision.
Many theme parks provide lockers for riders to stash their phones and other belongings. Alternatively, you can leave your bags with a friend or family member who prefers to watch, rather than ride. If you take items like phones on thrill rides with you, make sure you take steps to keep the items secure. At some theme parks, guests are screened for devices by passing through a metal detector before entering the ride to prevent them from bringing phones aboard entirely.
If you see something, say something
While theme parks work to minimize risks, employees can and do miss things.
A friend traveling with me on a recent trip noticed that a ride operator forgot to check the restraints on one of the rows of a roller coaster during loading. If you see something like that, speak up. An extra few seconds to double-check for safety is always worth the wait.
Rest, hydrate and apply sunscreen
The exertion and sun exposure of a day at the theme park can pose a significant health hazard.
On my last Disneyland trip, I logged over 31,000 steps in a single day. That translates to more than a half-marathon and most people aren't doing anything close to that in their daily lives. Walking that distance for 12 to 14 hours straight is enough to exhaust even an in-shape adult. It can be especially grueling for younger and older guests, or those more susceptible to exhaustion — especially in hot summer months.
Along those lines, choose your theme park footwear wisely. Flip-flops are no match for crowded streets or an accidental run-in with a stroller wheel. Broken-in comfortable shoes that are the right size (kids' feet grow so quickly!) are necessary if you don't want to contend with serious blisters or worse.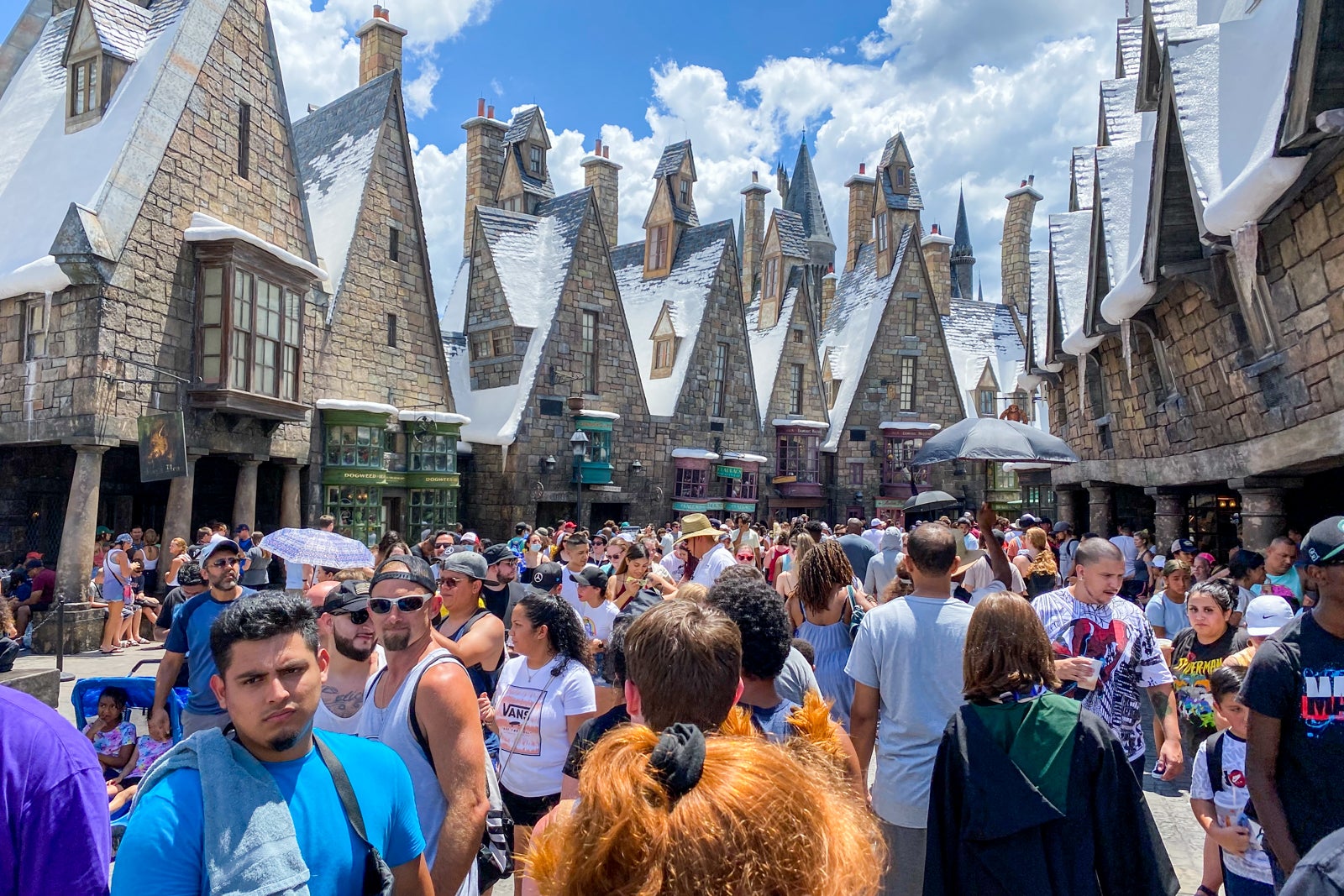 On family theme park trips, it's important to pace yourself. Remember the basics like drinking enough water and resting indoors or in the shade during the hottest part of the day. Don't forget the sunscreen or hats, and other sun protection.
It's possible to get a bad sunburn even in the winter months.
Don't force your kids to ride
Parents must decide when their kids are ready for faster and more thrilling attractions. On the one hand, nudging your kids out of their comfort zone can be helpful. On the other hand, forcing a terrified kid to ride a roller coaster when they aren't emotionally ready isn't smart — or safe.
"Too many times we have been at parks and witnessed parents who force their children to ride, insisting once on it, they will be fine. Fear and worry can cause children to panic while on the ride and could lead to injury. Parents should always listen to their children and encourage them to ride what they are ready for," according to Storey.
Take special precautions with water
As a parent, water parks scare me the most in terms of safety. Although they are staffed with well-trained lifeguards and seemingly redundant safety precautions, water always adds an element of unpredictability.
If you are headed to a water park, take extra precautions.
Make sure you objectively assess the strength of your children's swimming skills. Plan the attractions, slides and water features that you will visit accordingly. Check into the availability (and sizing) of life jackets at the water park in advance. Bring your own if you think the park's won't meet your needs and insist that younger children wear them at all times even if they don't always do that in your local pool.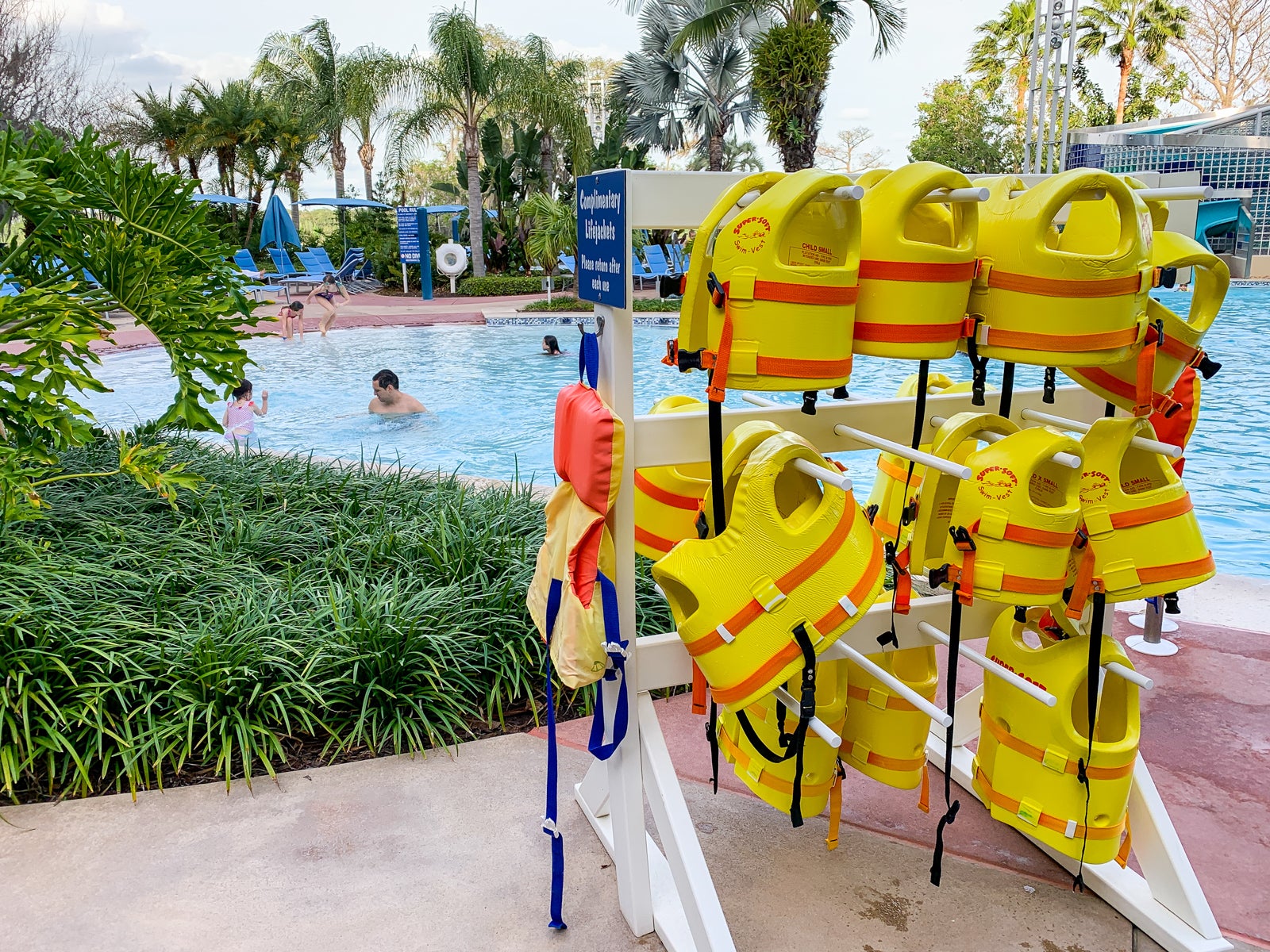 If you have concerns, avoid crowded wave pools and lazy rivers. Keep young kids within arm's reach in the water and have older kids stick together with a buddy system. Never assume that the lifeguards will do the job of monitoring your child. The notion of shared duty of safety between park employees and park visitors is especially important.
Know your exits
Finally, while you will hopefully never need to leave a theme park in a hurry, things happen and being in a panicked crowd is never a good thing.
It never hurts to be mindful of how to safely exit a crowded situation, or at least to a safer area away from the masses (or even a storm). Theme parks have plans in place to shelter or quickly exit guests in the event of an emergency, so look for staff instruction in those very rare circumstances.
Bottom line
On the whole, theme parks are a fun and safe destination for a family vacation. Visitors should do their part to plan for their visit in order to stay as safe as possible. A little preparation can go a long way toward ensuring that you and your kids stay safe at a theme park whether on a slow boat ride or the craziest of coasters.
Are you heading to a theme park soon? Here are some other articles that might interest you:
Leslie Harvey is a mom of two who blogs at Trips With Tykes. is the co-host of the podcast Disney Deciphered and co-owns the Disneyland planning Facebook group, Disneyland with Kids.
Featured photo courtesy of Disneyland.