Tips for Planning the Perfect Family Vacation
Five ways to stay healthy on all your summer family travels.
Summer is here! We've already started hitting the road and have lots more adventures planned for the summer. We kicked things off with a trip to the DC area to see family and friends. It's a quick train trip down on Amtrak and then a whirlwind of time with family and friends. As travel gets underway, I've got five tips for planning your perfect family vacation.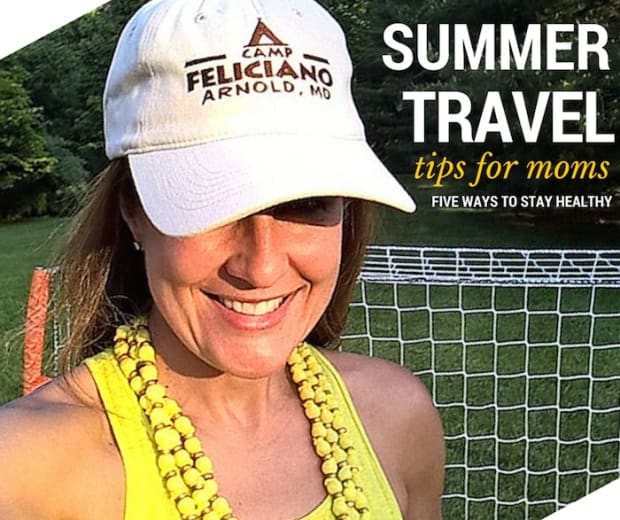 Since Maryland is home for me, I try to make the rounds and see all the people I love. It means the trip isn't super restful, but it sure is fun. For Memorial Day weekend, we kicked off the season with a celebratory meal of Maryland crabs at Cantler's Restaurant. It's a Maryland institution.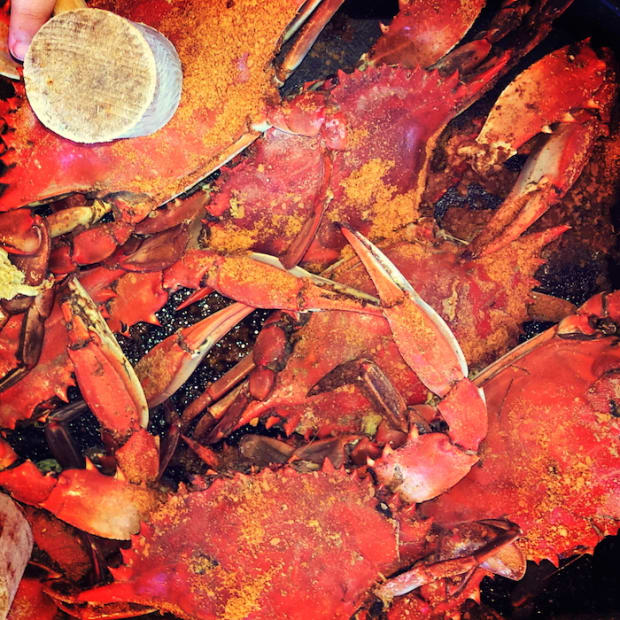 Rolls of brown packing paper cover the tables and everyone gets mallets to crack the shells. Both the parking lot and the dock fill up as folks wait for hours to taste this Chesapeake Bay treat. We also spent time in Vienna Virginia at a small fair called Viva Vienna. There were rides and local treats there to keep families entertained.
Just a week after that, I headed to Oregon to take my oldest daughter to ski camp at Mt. Hood. It's a 3-hour time difference there and the alarm goes off at 4:50am to get all the racers fed and to the mountain by 6:45am.
And we're just getting started. In the next 8 weeks I'm planning to visit 10 different states and four countries!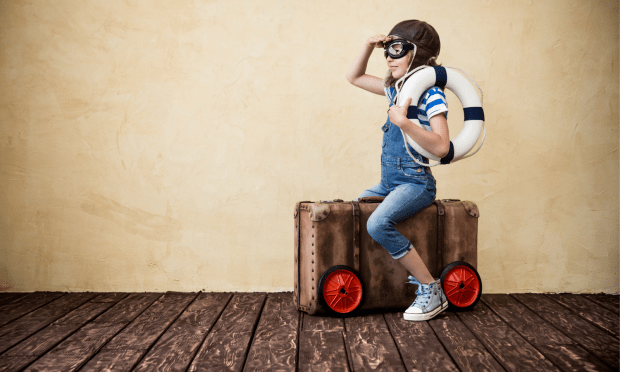 Five ways to stay healthy on all your summer family travels.
Early mornings, amusement parks, late nights...it's a recipe for cranky kids and exhausted adults. Not to worry, I've got some tricks up my sleeve to keep our traveling crew in tip-top shape. Take it from this seasoned travel veteran (we've taken the kids to more than 22 countries!), there are ways to not just survive but THRIVE on the road.
Work it out. Get up and move--and that means everyone, not just the kids. After a long flight or train ride, it's so tempting to tuck into a cocktail and a big bowl of chips and guacamole. Before you dive in, take the family on a short walk to get your bearings and some fresh air. When they were smaller, Mr.Momtrends and I traded off taking time away from the kids to get "me" time on a run. Now the girls bike along side us as we run. We also opt for hotels with pools and enjoy pick-up games of soccer or basketball with the kids. Even when I travel alone for work, I leave 20 minutes in my day for yoga or a trip to the gym.
Hydrate. Pack plenty of water when you're out and about. Before you splurge on sweet stuff, make sure everyone is hydrated. We travel with our own water bottles and simply refill them each day. Quenching your thirst the smart way is also terrific at curbing sugar consumption. It's so tempting to eat every local delicacy and to give the kids multiple servings of gelato on each segment of your trip. Sugar can weaken the immune system and rev the kids up so much they crash at the worst possible moments. Sure, if you're in Paris you've gotta sample a macaron, but don't make it a dozen and don't do it every day. Drink water first, then squeeze in the sweets here and there.
Reflect and Recharge. For little kids this is nap time. When their brains and bodies recharge. I remember the days of hauling up from the beach to the hotel room to make sure the nap happened. Inconvenient? A bit. But it also made them much easier to deal with at dinner time and angels at bed time. Now, my kids are bigger. There's no way I'm getting them to nap, though I'd love one some days! I have a few tricks up my sleeve here. Each girl keeps a travel journal. For an hour in the afternoon they journal and do pleasure reading. The habit was instilled at an early age so they don't fight it. The journals are now treasures and afford everyone much needed quiet time. Right before bed, grown-ups and kids all take 15 minutes to read. It's a great way to show your kids that pleasure reading can last a lifetime.
Stick with a Time Zone. We try to keep the kids on East Coast time as much as possible. When we're out West that means early mornings and early bedtimes. But just like your mom always said--nothing good happens after midnight. That is unless you're in Europe. We roll with later dinner times and later mornings when we are in Europe. Eventually the kids start getting in the "zone" but we don't push it too much. If they want to sleep until 10am, so be it! It'll be that much easier on us when we get back to NYC.
Sleep Matters: Sleeping away from home can still be a dream.  Just like at home opt for the same routine on the road. If it's dinner, bath and story--try to replicate the same experience on the road. Giving kids the familiar at least once a day will help them feel confident with all the new surroundings.
MORE TRAVEL TRENDS TO CONSIDER
PIN IT!
Use Pinterest to start your bucket list travel ideas. Be sure to follow our Travel with Kids board here.
This is a sponsored post.