Your Guide to Winter 2023 YA Books: January-March
It might be blustery out, and it might be cold and darker out than you'd prefer, but there is something to be celebrated about January. In addition to feeling the refreshment of a new year of possibility, there is excitement to be had with a whole slate of new books hitting selves. This winter 2023 YA books roundup features something for every kind of reader, and it holds such promise for what the year in YA looks like.
As always, this list of new winter 2023 YA books will not be comprehensive, especially as book publication dates are still periodically shifting. It is far less common now than it was even a couple of seasons ago, but I'm finding it happening still, likely with the combination of printing challenges due to paper sourcing and the long-term effects of COVID-19 (we may be "out" of the pandemic according to the government, but the pandemic is not actually over). Use this list less as definitive this season and more as pretty accurate with some potential changes. Then preorder any book that strikes your fancy.
All series books are marked with a * and are listed first below each date. They may be first in a series or later entries. This list does not include comics, and it does not include new paperbacks. Those will both come in separate lists shortly for triple the YA new release goodness.
Grab your TBR, open up your book tracker of choice, and add some great winter 2023 YA books to it. Descriptions come from Amazon because much as I wish I've read all of the books, I'm still working through titles from last season…year…years…I haven't gotten to yet.
Miguela Angeles is tired. Tired of her abuela keeping secrets, especially about her heritage. Tired of her small Vermont town and hanging out at the same places with the same friends she's known forever. So when another boring Sunday trip to church turns into a run-in with Sam, a mysterious hottie in town on vacation, Mica seizes the opportunity to get closer to him.
It's not long before she is under Sam's spell and doing things she's never done before, like winning all her martial arts sparring matches — and lying to her favorite people. The more time Mica spends with Sam, the more weird things start to happen, too. Like terrifying-visions-of-the-world-ending weird.
Mica's gut instincts keep telling her something is off, yet Sam is the most exciting guy she's ever met. But when Mica discovers his family's roots, she realizes that instead of being in the typical high school relationship, she's living in a horror novel.
She has to leave Sam, but will ending their relationship also bring an end to everything she knows and everyone she loves?
Clever, hilarious, and steeped in supernatural suspense, Breakup from Hell will keep you hooked until the last page.
Zahra Khan is basically Bangladeshi royalty, but being a princess doesn't pay the bills in Paterson, New Jersey. While Zahra's plans for financial security this summer involve working long hours at Chai Ho and saving up for college writing courses, Amma is convinced that all Zahra needs is a "good match," Jane Austen style.
Enter Harun Emon, who's wealthy, devastatingly handsome, and…aloof. As soon as Zahra meets him, she knows it's a bad match. It's nothing like the connection she has with Nayim Aktar, the new dishwasher at the tea shop, who just gets Zahra in a way no one has before. So, when Zahra finds out that Harun is just as uninterested in this match as she is, they decide to slowly sabotage their parents' plans. And for once in Zahra's life, she can have her rossomalai and eat it too: "dating" Harun and keeping Amma happy while catching real feelings for Nayim.
But life — and boys — can be more complicated than Zahra realizes. With her feelings all mixed up, Zahra discovers that sometimes being a good Bengali kid can be a royal pain.
Khadija loves the ancient tales of jinn and renegade princesses…but real life is closing in and her destiny as a ghadæan girl is marriage and boredom. When her father arranges a match, Khadija leaps at the chance of escape — a rogue hot air balloon fighting its ropes for the sky. Soon, Khadija is flying over the desert sands, away from everything she knows. Khadija finds an unlikely ally in a poor young glassmaker's apprentice, Jacob.
But soon, a deadly revolution threatens their friendship and their world. The oppressed, pale-skinned hāri are restless — their infamous terrorist group, the Hāreef, have a new, fearsome leader. And the ruling ghadæans are brutal in their repression. As the Hāreef exploit forbidden magic — summoning jinn to aid their fight — Jacob and Khadija must choose what kind of a world they want to live in and how to make it a reality.
Finn lives in a family of theater lovers. His older brothers are both actors, and one of his moms is an actor and the other one is a director. They even live in an enormous historic mansion owned by the Beauregard, Minnesota's largest regional theater. Finn is desperate to be an actor, too, despite the fact that he can never seem to remember his lines. When a new artistic director threatens to sell the Jorgensen house and kick his family out of the only home he's ever known, his family puts on a show — an immersive 1890s experience unlike anything else out there. But will it be too much for his mom Lula, who is recovering from cancer? Will Finn connect with his crush and deal with his long-time rival, Jade? Will saving the house save Finn's acting career? Funny, warm, and full of Victorian hijinks, this is a novel for anyone looking for a place to belong.
Fate does not choose the weak. Fate chooses the ready.
Illustros is a cursed realm ruled by the ruthless Gods of Fate, and no one understands the Fates' wrath more than Calliope Rosewood. Blessed with unspeakable powers that terrify even the most dangerous witches and fae, Calla hides her forbidden magic in shame and fear that one wrong touch could send her to her death. With only her two best friends in tow, Calla deserted her coven and has been on the run ever since.
Worse, Calla is concealing an even darker secret: fate has chosen her as the final prophesied Blood Warrior, the being destined to start the Fates' War, which will decimate her people and eradicate their magic.
After a betrayal from her infuriating ex Ezra leads her one step closer to fulfilling that age-old prophecy, Calla is desperate to do whatever it takes to reset her fate. So when a mysterious and charming witch offers to help Calla do just that, she immediately agrees to his plan. Only catch? That plan includes journeying into the deadly Neverending Forest with Ezra and said witch, who just so happens to be Ezra's tempting older brother. Torn between her past desires and alluring new possibilities, Calla brings along her best friends to fight what lies ahead.
As the group ventures into the enchanted woods together, they'll all soon learn that choosing your destiny comes with dire consequences…and the Fates are not to be tested. Calla believes the Fates have it out for her, while others believe they have chosen her for a reason. But in the end, Calla will have to fight to forge her own destiny and decide if the risk of choosing herself is worth the possibility of damning everyone else.
Once, Lan had a different name. Now she goes by the one the Elantian colonizers gave her when they invaded her kingdom, killed her mother, and outlawed her people's magic. She spends her nights as a songgirl in Haak'gong, a city transformed by the conquerors, and her days scavenging for what she can find of the past. Anything to understand the strange mark burned into her arm by her mother in her last act before she died.
The mark is mysterious — an untranslatable Hin character — and no one but Lan can see it. Until the night a boy appears at her teahouse and saves her life.
Zen is a practitioner — one of the fabled magicians of the Last Kingdom. Their magic was rumored to have been drawn from the demons they communed with. Magic believed to be long lost. Now it must be hidden from the Elantians at all costs.
When Zen comes across Lan, he recognizes what she is: a practitioner with a powerful ability hidden in the mark on her arm. He's never seen anything like it — but he knows that if there are answers, they lie deep in the pine forests and misty mountains of the Last Kingdom, with an order of practitioning masters planning to overthrow the Elantian regime.
Both Lan and Zen have secrets buried deep within — secrets they must hide from others, and secrets that they themselves have yet to discover. Fate has connected them, but their destiny remains unwritten. Both hold the power to liberate their land. And both hold the power to destroy the world.
Now the battle for the Last Kingdom begins.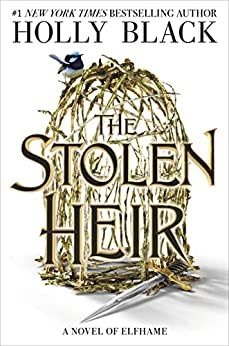 A runaway queen. A reluctant prince. And a quest that may destroy them both.
Eight years have passed since the Battle of the Serpent. But in the icy north, Lady Nore of the Court of Teeth has reclaimed the Ice Needle Citadel. There, she is using an ancient relic to create monsters of stick and snow who will do her bidding and exact her revenge.
Suren, child queen of the Court of Teeth, and the one person with power over her mother, fled to the human world. There, she lives feral in the woods. Lonely, and still haunted by the merciless torments she endured in the Court of Teeth, she bides her time by releasing mortals from foolish bargains. She believes herself forgotten until the storm hag, Bogdana chases her through the night streets. Suren is saved by none other than Prince Oak, heir to Elfhame, to whom she was once promised in marriage and who she has resented for years.
Now 17, Oak is charming, beautiful, and manipulative. He's on a mission that will lead him into the north, and he wants Suren's help. But if she agrees, it will mean guarding her heart against the boy she once knew and a prince she cannot trust, as well as confronting all the horrors she thought she left behind.
Welcome to the Arcadia.
Once a luxurious cruise ship, it became a refugee camp after being driven from Europe by an apocalyptic war. Now it floats near the coastline of the Federated States ― a leftover piece of a fractured USA.
For 40 years, residents of the Arcadia have been prohibited from making landfall. It is a world of extreme haves and have nots, gangs and make-shift shelters.
Esther is a loyal citizen, working flat-out to have the rare chance to live a normal life as a medic on dry land. Nik is a rebel, planning something big to liberate the Arcadia once and for all.
When events throw them both together, their lives, and the lives of everyone on the ship, will change forever…
Seventeen-year-old gaymer Noah Mitchell only has one friend left: the wonderful, funny, strictly online-only MagePants69. After years playing RPGs together, they know everything about each other, except anything that would give away their real life identities. And Noah is certain that if they could just meet in person, they would be soulmates. Noah would do anything to make this happen — including finally leaving his gaming chair to join a community theater show that he's only mostly sure MagePants69 is performing in. Noah has never done anything like theater — he can't sing, he can't dance, and he's never willingly watched a musical — but he'll have to go all in to have a chance at love.
With Noah's mum performing in the lead role, and former friends waiting in the wings to sabotage his reputation, his plan to make MagePants69 fall in love with him might be a little more difficult than originally anticipated.
And the longer Noah waits to come clean, the more tangled his web of lies becomes. By opening night, he will have to decide if telling the truth is worth closing the curtain on his one shot at true love.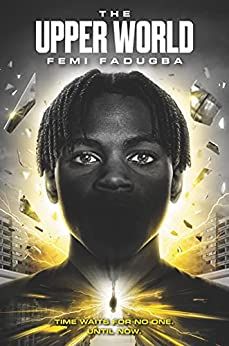 Today
During arguably the worst week of Esso's life, an accident knocks him into an incredible world — a place beyond space or time, where he can see glimpses of the past and future. But if what he sees there is true, he might not have much longer to live, unless he can use his new gift to change the course of history.
Tomorrow
Rhia's past is filled with questions, none of which she expects a new physics tutor to answer. But Dr. Esso's not here to help Rhia. He's here because he needs her help — to unravel a tragedy that happened 15 years ago. One that holds the key not only to Rhia's past, but to a future worth fighting for.
Cameron Carson has a secret. A secret with the power to break apart his friend group.
Cameron Carson, member of the Geeks and Nerds United (GANU) club, has been secretly hooking up with student council president, cheerleader, theater enthusiast, and all-around queen bee Karla Ortega since the summer. The one problem — what was meant to be a summer fling between coffee shop coworkers has now evolved into a clandestine senior-year entanglement, where Karla isn't intending on blending their friend groups anytime soon, or at all.
Enter Mackenzie Briggs, who isn't afraid to be herself or wear her heart on her sleeve. When Cameron finds himself unexpectedly bonding with Mackenzie and repeatedly snubbed in public by Karla, he starts to wonder who he can truly consider a friend and who might have the potential to become more…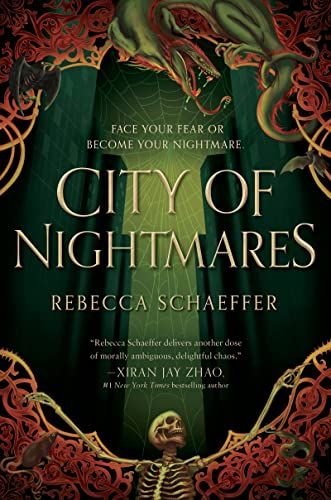 Ever since her sister became a man-eating spider and slaughtered her way through town, 19-year-old Ness has been terrified — terrified of some other Nightmare murdering her, and terrified of ending up like her sister. Because in Newham, the city that never sleeps, dreaming means waking up as your worst fear.
Whether that means becoming a Nightmare that's monstrous only in appearance, to transforming into a twisted, unrecognizable creature that terrorizes the city, no one is safe. Ness will do anything to avoid becoming another victim, even if that means lying low among the Friends of the Restful Soul, a questionable organization that may or may not be a cult.
But being a member of maybe-cult has a price. In order to prove herself, Ness cons her way into what's supposed to be a simple job for the organization — only for it to blow up in her face. Literally. Tangled up in the aftermath of an explosive assassination, now Ness and the only other survivor — a Nightmare boy who Ness suspects is planning to eat her — must find their way back to Newham and uncover the sinister truth behind the attack, even as the horrors of her past loom ominously near. 
With poems found within the text of George Saunders's Lincoln in the Bardo, Crystal Simone Smith embarks on an uncompromising exploration of collective mourning and crafts a masterwork that resonates far beyond the page. These poems are visually stark, a gathering of gripping verses that unmasks a dialogue of tragic truths ― the stories of lives taken unjustly and too soon.
Bold and deeply affecting, Dark Testament is a remarkable reckoning with our present moment, a call to action, and a plea for a more just future.
Along with the poems, Dark Testament includes a stirring introduction by the author that speaks to the content of the poetry, a Q&A with George Saunders, and a full-color photo-insert that commemorates victims of unlawful killings with photographs of memorials that have been created in their honor.
Devastated by the loss of her beloved older brother to cancer, Bugz returns to the place where she can always find solace and strength: the Floraverse. Over the past year, she has gained back all that she had lost in that virtual world, and while the remaining ClanLess members still plot against her, she is easily able to overcome their attacks. Even better, she's been secretly working on a bot that will be both an incredible weapon and a source of comfort: Waawaate.
With the Waawaate bot looking exactly like the brother she misses so much — even acting so much like him — Bugz feels ready to show him off to Feng, who has become a constant companion in the Verse, and she cannot wait to team up with both friend and bot to secure her dominance once and for all. But Feng has his own issues to deal with, especially when news that his parents are alive and want to contact him threatens to send his new life on the Rez into upheaval.
As they work through their complicated feelings of grief and loss, Feng and Bugz find themselves becoming ever closer. But disturbances in the Floraverse cannot be ignored, especially when Bugz realizes that her Waawaate bot is growing in powers beyond her control…
Mahalia Harris wants.
She wants a big Sweet Sixteen like her best friend, Naomi.
She wants the super-cute new girl Siobhan to like her back.
She wants a break from worrying — about money, snide remarks from white classmates, pitying looks from church ladies…all of it.
Then inspiration strikes: It's too late for a Sweet Sixteen, but what if she had a coming-out party? A singing, dancing, rainbow-cake-eating celebration of queerness on her own terms.
The idea lights a fire beneath her, and soon Mahalia is scrimping and saving, taking on extra hours at her afterschool job, trying on dresses, and awkwardly flirting with Siobhan, all in preparation for the coming out of her dreams. But it's not long before she's buried in a mountain of bills, unfinished schoolwork, and enough drama to make her English lit teacher blush. With all the responsibility on her shoulders, will Mahalia's party be over before it's even begun?
A novel about finding yourself, falling in love, and celebrating what makes you you.
Riven by Mindee Arnett
Mars Darksvane wants out. Out from under the thumb of Una, the crime boss who pulled him off the streets as a child and trained him as an assassin; out from the island country of Riven, where magic, in the form of a dangerous material called Ice, allows the rich to live in luxury and keeps the poor in thrall.
Mars is a secret adept — a person born with the ability to channel the magic that flows beneath Riven — and while his power gives him abilities useful to an assassin, it also makes him a target. And when his last mission ends in tragedy, Mars finally decides it's time to escape to the mainland. No magic, no history, a new life on his own.
But Una has other ideas. If Mars wants his freedom, he's going to have to perform a final job: protecting Fura Torvald — the heiress of the rich and powerful Torvald kith, and the daughter of the last man Mars was sent to kill — and stealing from her a mysterious object known only as the Primer.
Mars has no interest in Fura or whatever the Primer is, nor in Riven's corrupt and oppressive politics; he just wants to do his job and get out. But as Mars comes to know more about Fura, the Primer, and the true nature of the power in Riven, he realizes that he will soon have to take a side in a fight he has avoided his entire life.
Which side, however, he does not yet know.
Edward Dinnissen leads a charmed life. He's the Crown Prince of Canada, gets the royal treatment at his exclusive private school, and resides in a ritzy mansion. He thrives off being the perfect prince as he prepares for the Investiture Ceremony on his 18th birthday, the final step in his role as heir — and Canada's future king. But this closeted Crown Prince has just one tiny problem: he's unsure how to tell his parents, his beloved country, and his adoring fans that he's gay.
Billy Boone should be happy with the simple life. His family's ranch is his favorite place in the world, he loves his small town, and his boyfriend is the cutest guy at Little Timber High. So why does it feel like something's still missing? Maybe it has to do with the fact that this out-and-proud cowboy feels destined for something more…
When Edward and Billy meet by chance in New York City, they discover that they are long-lost twins, and their lives are forever changed. Together, will these twin princes — "twinces" — be able to take on high school, coming out, and coronations? Or will this royal reunion quickly become a royal train wreck?
In a world where anyone can create a life-destroying curse, only one person has the power to unravel them.
Kellen does not fully understand his talent, but helps those transformed maliciously — including Nettle. Recovered from entrapment in bird form, she is now his constant companion and closest ally.
But Kellen has also been cursed, and unless he and Nettle can remove his curse, Kellen is in danger of unravelling everything — and everyone — around him…
Unseelie by Ivelisse Housman *
Iselia "Seelie" Graygrove looks just like her twin, Isolde…but as an autistic changeling left in the human world by the fae as an infant, she has always known she is different. Seelie's unpredictable magic makes it hard for her to fit in — and draws her and Isolde into the hunt for a fabled treasure. In a heist gone wrong, the sisters make some unexpected allies and find themselves unraveling a mystery that has its roots in the history of humans and fae alike.
Both sisters soon discover that the secrets of the faeries may be more valuable than any pile of gold and jewels. But can Seelie harness her magic in time to protect her sister and herself?
Naira Khoum has only known life in Lagusa, a quiet village at the desert's end. But to the rest of the world, Lagusa is a myth, its location shrouded in secrecy. While war rages to the north led by power-hungry Sothpike and his army of undead monsters called Dambi, Naira's people live in peace.
Until the impossible happens — Lagusa is attacked by a Mistress sent to do Sothpike's bidding with a hoard of Dambi under her control. The Mistress is looking for something, and she's willing to let her Dambi destroy Lagusa to get it.
Desperate to protect her home, Naira convinces her twin brother Nez and handsome refugee Kal to join the newly formed resistance with her. Together, they'll have to figure out what the Mistress wants — before there's nothing left of Lagusa to save.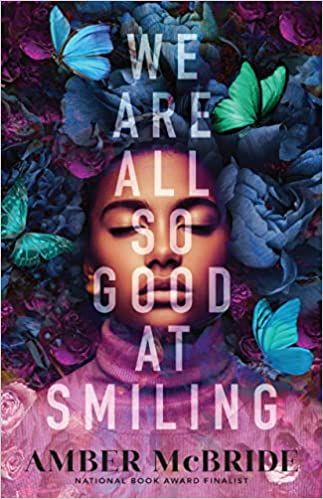 Whimsy is back in the hospital for treatment of clinical depression. When she meets a boy named Faerry, she recognizes they both have magic in the marrow of their bones. And when Faerry and his family move to the same street, the two start to realize that their lifelines may have twined and untwined many times before.
They are both terrified of the forest at the end of Marsh Creek Lane.
The Forest whispers to Whimsy. The Forest might hold the answers to the part of Faerry he feels is missing. They discover the Forest holds monsters, fairy tales, and pain that they have both been running from for 11 years.
Drizella and Anastasia only know one thing for certain: they will never end up like their mother, Lady Tremaine. When their father left them as young girls, he took what was left of their family's fortune and their mother's dignity with him. A few years and one deceased stepfather later, the only version of Lady Tremaine that Drizella and Anastasia know is a bitter and cruel head of house. Anastasia and Drizella have promised themselves — and each other — that they'll be different. They'll find love, see the world, and never let their hearts go cold.
But both sisters are all too aware of what it can mean when cast into disfavor with their mother, and fueled by Lady Tremaine's tendencies to pit the daughters against one another, Drizella and Anastasia are locked into a complicated waltz of tenuous sisterhood. On the cusp of the royal debut party — their one chance to impress the Prince and live up to their mother's expectations — the sisters at last get a glimpse of what life could be like outside of Lady Tremaine's intentions: Drizella discovering a love of science and Anastasia sparking a secret romance. But never underestimate the power a mother whose greatest talents lie in manipulation, and the sisters may learn that even the cruelest of hearts can spill blood.
This first book in the new Disney Villains Dark Ascension series by National Book Award-winning author Robin Benway explores the complex sibling rivalry between the two wicked stepsisters from Cinderella that turned them into the characters we know today.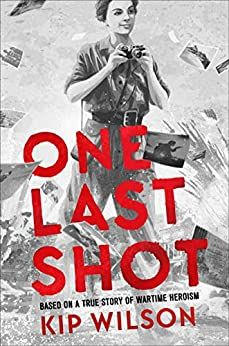 The daughter of Polish Jewish immigrants, Gerta Pohorylle doesn't quite fit in. While she's away at boarding school, however, she becomes a master at reinventing herself. When she returns from school, she gets more involved with left-wing groups as Germany splits into political extremes and after she's arrested for distributing anti-Nazi propaganda, Gerta and her family decide she must leave Germany.
In Paris, Gerda meets André Friedman, a Hungarian photographer eager for fame and fortune, who fosters Gerda's interest in photography and how it can be as much of a tool for broadcasting her beliefs as protesting and demonstrations. Together the pair invents Robert Capa, a rich American photographer, and soon they're selling "Capa's" work for high prices and to great acclaim. Soon after, Gerda begins selling her own work under the last name Taro and the pair take on more assignments, jetting off to Spain to cover the growing conflict that quickly becomes the Spanish Civil War.
As Gerda pushes closer and closer to the front line, eager to capture the lives and vibrant hopes of those fighting against fascism, she begins to lose track of, and regard for, her own safety.
Ro Devereux can predict your future. Or, at least, the app she built for her senior project can.
Working with her neighbor, a retired behavioral scientist, Ro created an app called MASH, designed around the classic game Mansion Apartment Shack House, that can predict a person's future with 93% accuracy. The app will even match users with their soulmates. Though it was only supposed to be a class project, MASH quickly takes off and gains the attention of tech investors.
Ro's dream is to work in Silicon Valley, and she'll do anything to prove to her new backing company — and the world — that the app works. So it's a huge shock when the app says her soulmate is Miller, her childhood best friend with whom she had a friendship-destroying fight three years ago.
Now thrust into a fake dating scenario, Ro and Miller must address the years of pain between them if either of them will have any chance of achieving their dreams. And as the app takes on a life of its own, Ro sees that it's affecting people in ways she never expected — and if she can't regain control, it might take her and everything she believes in down with it.
After a mission gone awry two years ago, Remy Castell has been desperately searching across worlds to find the friend she failed to save — the friend who changed her life by helping her overcome the brainwashing she was subjected to as a genetically engineered corporate agent.
Since then, she's been chasing the only lead she has: fellow genopath Kiran Lore, the same secretive ex-squadmate who left her for dead when she compromised that mission. She nearly caught up to him on Tundar before joining the infamous sled race alongside outcast Sena and her wolf companion Iska. Now, all three of them have tracked Kiran back to Maraas, the jungle planet where Remy lost everything. But nothing on Maraas is how it was two years ago. Syndicates and scavvers alike are now trying to overthrow a megalomaniac corpo director, which Remy wants nothing to do with; fighting against corpos is as useless as trying to stay dry in the middle of the giant hellstorm that encircles the planet. But the storm — and the rebellion — are growing stronger by the minute.
When Remy finds Kiran, he doesn't run away like she expects. Instead, he offers her a deal: help with the revolution and he'll reunite her with her friend. But can she really trust the boy who betrayed her once before? With the entire planet on the edge of all-out war, Remy will have to decide just how far she's willing to go to save one girl before the impending storm drowns them all.
At 16, Perla is the youngest graduating senior of the hypercompetitive Monte Verde High. Praised — and not-so-quietly bashed — as "Perfect Perlie Perez," Perla knows all the late nights, social isolation, and crushing stress will be worth it when she gets into the college of her (and her parents') dreams: Delmont University.
Then Perla doesn't get in, and her meticulously planned future shatters. In a panic, she forges her own acceptance letter, and next thing she knows, she's heading to Delmont for real, acceptance or not. Soon, Perla is breaking into dorm rooms, crashing classes, and dodging questions from new friends about her lack of a student ID. Her plan? Gather on-the-ground intel to beef up her application and reapply spring semester before she's caught.
But as her guilty conscience grows and campus security looms large, Perla starts to wonder if her plan will really succeed — and if this dream she's worked for her entire life is something she even wants.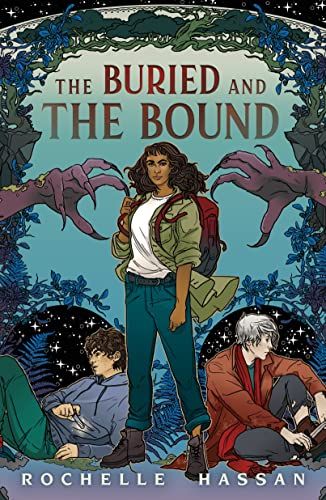 As the only hedgewitch in Blackthorn, Massachusetts — an uncommonly magical place — Aziza El-Amin has bargained with wood nymphs, rescued palm-sized fairies from house cats, banished flesh-eating shadows from the local park. But when a dark entity awakens in the forest outside of town, eroding the invisible boundary between the human world and fairyland, run-of-the-mill fae mischief turns into outright aggression, and the danger — to herself and others — becomes too great for her to handle alone.
Leo Merritt is no stranger to magical catastrophes. On his 16th birthday, a dormant curse kicked in and ripped away all his memories of his true love. A miserable year has passed since then. He's road-tripped up and down the East Coast looking for a way to get his memories back and hit one dead end after another. He doesn't even know his true love's name, but he feels the absence in his life, and it's haunting.
Desperate for answers, he makes a pact with Aziza: he'll provide much-needed backup on her nightly patrols, and in exchange, she'll help him break the curse.
When the creature in the woods sets its sights on them, their survival depends on the aid of a mysterious young necromancer they're not certain they can trust. But they'll have to work together to eradicate the new threat and take back their hometown… even if it forces them to uncover deeply buried secrets and make devastating sacrifices.
In the early 1920s, a Red Scare gripped America. Many of those targeted were Italians, Eastern Europeans, and other immigrants.
When an armed robbery resulting in the death of two people broke headlines in Massachusetts, Nicola Sacco and Bartolomeo Vanzetti — both Italian immigrants — were quick to be accused.
A heated trial ensued, but through it all, the two men maintained their innocence. The controversial case quickly rippled past borders as it became increasingly clear that Sacco and Vanzetti were fated for a death sentence. Protests sprang up around the world to fight for their lives.
Learn the tragic history we dare not repeat in Doomed: Sacco, Vanzetti, and the End of the American Dream, an action-packed, fast-paced nonfiction book filled with issues that still resonate today.
Sometimes the prettiest Instagram feeds mask the darkest, and bloodiest, secrets.
Social media influencer Summer Cartwright leads a very charmed life: millions of followers, the hottest designer and vintage clothes at her fingertips, a newly minted book deal, the coolest friends, and, until recently, the hottest boyfriend at her über-elite prep school. Every moment of her life has been carefully planned and cultivated to complement her "imperfectly perfect" social media persona. She is truly #LivingHerBestLife.
But when Summer goes missing during her annual Halloween party and then an unscheduled post appears on her feed stating that she'll be dead within the next five minutes, those closest to Summer know something isn't quite right — or on-brand. Grace, Summer's camera-shy best friend; Adam, Summer's gamer ex-boyfriend; Laney, Summer's moody camp roommate; and Cora, an influencer wannabe, all decide to investigate. And when they come upon Summer's lifeless body, they soon realize that no filter is strong enough to mask the lies we tell ourselves.
Fifteen-year-old Kermit Sanders knows grief and its all-encompassing shadows. After losing his beloved older sister in a tragic car accident, nothing quite punctures through the feelings of loss. Everywhere Kermit goes, he is reminded of her.
But then Kermit finds a mysterious invitation in his locker, signed anonymously with "-1." He has no idea what he's in for, but he shows up to find out. Dubbed the "Minus-One Club," a group of his schoolmates has banded together as a form of moral support. The members have just one thing in common — they have all suffered the tragic loss of someone they loved.
The usual dividing lines between high school classes and cliques don't apply inside the Minus-One Club, and Kermit's secret crush, the handsome and happy-go-lucky Matt (and only out gay student at school), is also a part of the group. Slowly, Matt's positive headstrong approach to life helps relieve Kermit of his constant despair.
But as Kermit grows closer to Matt, the light of his new life begins to show the cracks beneath the surface. When Matt puts himself in danger by avoiding his feelings, Kermit must find the strength to not only lift himself back up but to help the rest of the group from falling apart.
Retro by Sofía Lapuente, Jarrod Shusterman
It was never meant to happen this way.
Things were never supposed to get this out of hand.
After a cyberbullying incident at her school goes viral, Luna Iglesias finds herself at the heart of a brewing controversy. When the social media company Limbo — who are also implicated in the scandal — sweeps in with an offer that sounds like an opportunity to turn over a new leaf and receive a scholarship to the college of her dreams, she's happy to jump on the new trend. It's called the Retro Challenge, where contestants live without modern technology, wear vintage clothes, party as if the future weren't already written, and fall in love as if they were living in a movie.
At first, the challenge is fun. But then things get dangerous. Kids start disappearing, including Luna's friends. There are voices in the woods. Bloodred markings on the trees. And Luna increasingly begins to wonder if all these strange happenings are connected with the Retro Challenge.
Secrets. Lies. Betrayal. The weight of her family on her shoulders. There's so much on the line for Luna, not to mention she's falling in love with the last guy she expected. Unless she can figure out the truth behind who's sabotaging the challenge, the next person to disappear may be Luna herself.
After years of bickering, Penny and Tate have called a truce: they'll play nice. They have to. Their mothers (life-long best friends) need them to be perfect, drama-free daughters when Penny's mother becomes a living liver donor to Tate's mom. Forced to live together as the Moms recover, the girls' truce is essential in keeping everything — their jobs, the house, the finances, the Moms' healing — running smoothly. They've got to let this thing between them go.  
There's one little hitch: Penny and Tate keep almost kissing.
It's just this confusing thing that keeps happening. You know, from time to time. For basically their entire teenaged existence.
They've never talked about it. They've always ignored it in the aftermath. But now they're living across the hall from each other.
And some things — like their kisses — can't be almosts forever. 
Told through two girls' present and six moments from their past, this dynamic love story shows that sometimes the person you need the most has been there for you all along.
In the hidden desert city of Qalia, there is secret spice magic that awakens the affinities of those who drink the misra tea. Sixteen-year-old Imani has the affinity for iron and is able to wield a dagger like no other warrior. She has garnered the reputation as being the next great Shield for battling djinn, ghouls, and other monsters spreading across the sands.
Her reputation has been overshadowed, however, by her brother, who tarnished the family name after it was revealed that he was stealing his nation's coveted spice — a telltale sign of magical obsession. Soon after that, he disappeared, believed to have died beyond the Forbidden Wastes. Despite her brother's betrayal, there isn't a day that goes by when Imani doesn't grieve him.
But when Imani discovers signs that her brother may be alive and spreading the nation's magic to outsiders, she makes a deal with the Council that she will find him and bring him back to Qalia, where he will face punishment. Accompanied by other Shields, including Taha, a powerful beastseer who can control the minds of falcons, she sets out on her mission.
Imani will soon find that many secrets lie beyond the Forbidden Wastes — and in her own heart — but will she find her brother?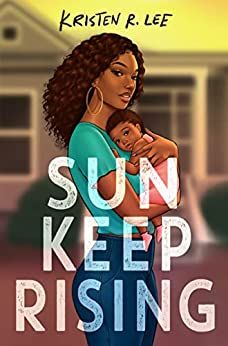 B'onca always knew how to get by. And then her daughter is born. She wouldn't trade Mia for anything, but there is never enough cash to go around. When their gentrifying Memphis neighborhood results in higher prices and then an eviction notice, B'onca's already fragile world spirals. Desperate to make things right, B'onca forges a risky plan to help pay the bills. But one wrong move could cost B'onca — and her family — everything.
From the celebrated author of Required Reading for the Disenfranchised Freshman comes a compelling story about a teen mom navigating income disparity and racial inequality, and defying challenges to protect those she loves.
Ocean Sun has always felt an enormous pressure to succeed. After struggling with depression during her senior year of high school, Ocean moves to New York City, where she has been accepted at a prestigious university. But Ocean feels so emotionally raw and unmoored (and uncertain about what is real and what is not) that she decides to defer and live off her savings until she can get herself together. She also decides not to tell her mother (whom she loves very much but doesn't want to disappoint) that she is deferring — at least until she absolutely must.
In New York, Ocean moves into an apartment with Georgie and Tashya, two strangers who soon become friends, and gets a job tutoring. She also meets a boy — Constantine Brave (a name that makes her laugh) — late one night on the subway. Constant is a fellow student and a graffiti artist, and Constant and Ocean soon start corresponding via Google Docs — they discuss physics, philosophy, art, literature, and love. But everything falls apart when Ocean goes home for Thanksgiving, Constant reveals his true character, Georgie and Tashya break up, and the police get involved.
Ocean, Constant, Georgie, and Tashya are all cartographers — mapping out their futures, their dreams, and their paths toward adulthood in this stunning and heartbreaking novel about finding the strength to control your own destiny. For fans of Nina LaCour'sWe Are Okay and Daniel Nayeri's Everything Sad Is Untrue.
Eva Sylvan didn't ask for any of this. Not the cross-country move with her sister to a town in the middle of nowhere, not the family estate, inherited from a late great-aunt, that's falling apart at the hinges, and definitely not the sudden death of her beloved father. So when the locals react with hostility to the very mention of her last name, Eva's pretty sure things can't get any worse.
Until she has a dream about a gas station employee and the next day, he's in a coma.
And then it happens again.
Something sinister is lurking in the corners of Eva's dreams, something that's having devastating effects on the waking world. People are dropping left and right, and Eva finds herself squarely in the town's crosshairs. In order to defeat the shadows of her unconscious, Eva must not only unearth the magic tied to her family history, but she must confront the guilt that has been haunting her since her father's death. Only she can save the town from the dark power in her dreams — if the threat is truly even her dreams at all.
In the game of life, sometimes other people hold all the controls. Or so it seems to VZ. Four months have passed since his best friend Ed was killed by a white man in a Brooklyn parking lot.
When Singer, the man who killed Ed, is found dead in the same spot where Ed was murdered, all signs point to Jack, VZ's other best friend, as the prime suspect.
VZ's determined to complete the video game Ed never finished and figure out who actually killed Singer. With help from Diamond, the girl he's crushing on at work, VZ falls into Ed's quirky gameiverse. As the police close in on Jack, the game starts to uncover details that could lead to the truth about the murder.
Can VZ honor Ed and help Jack before it's too late?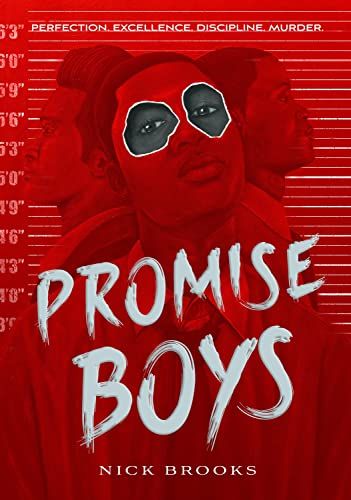 The Urban Promise Prep School vows to turn boys into men. As students, J.B., Ramón, and Trey are forced to follow the prestigious "program's" strict rules. Extreme discipline, they've been told, is what it takes to be college bound, to avoid the fates of many men in their neighborhoods. This, the Principal Moore Method, supposedly saves lives.
But when Moore ends up murdered and the cops come sniffing around, the trio emerges as the case's prime suspects. With all three maintaining their innocence, they must band together to track down the real killer before they are arrested. But is the true culprit hiding among them?
Delilah always keeps her messy, gooey insides hidden behind a wall of shrugs and yeah, whatevers. She goes with the flow — which is how she ends up singing in her friends' punk band as a favor, even though she'd prefer to hide at the merch table.
Reggie is a D&D Dungeon Master and self-declared Blerd. He spends his free time leading quests and writing essays critiquing the game under a pseudonym, keeping it all under wraps from his disapproving family.
These two, who have practically nothing in common, meet for the first time on New Year's Eve. And then again on Valentine's Day. And then again on St. Patrick's Day. It's almost like the universe is pushing them together for a reason.
Delilah wishes she were more like Reggie — open about what she likes and who she is, even if it's not cool. Except…it's all a front. Reggie is just role-playing someone confident. The kind of guy who could be with a girl like Delilah.
As their holiday meetings continue, the two begin to fall for each other. But what happens once they realize they've each fallen for a version of the other that doesn't really exist?
Baylee has never been kissed but she wants to do way more than that. She's had a huge crush on her gorgeous best friend and neighbor Freddie for years, but since she doesn't look like his usual type, the judgmental voice in her head tells her he'll never see her as more than a friend. It feels like she'll spend the rest of high school fantasizing on the sidelines while everyone else dates and hooks up.
Then Baylee meets Alex online and she starts to fall for this sweet, funny barista who likes her just as she is. It's new, electric, and all-consuming to be around Alex. But when Freddie makes a move on Baylee and a virus shuts the world down, Baylee finds herself torn.
Everything is happening at once, and she is left navigating the messy waters of love and desire. It helps that she's observed her friends' relationship drama, so she knows exactly what mistakes not to make…right?
This sophomore novel from M-E Girard centers a fat, confident girl going after what she wants and learning to love herself along the way.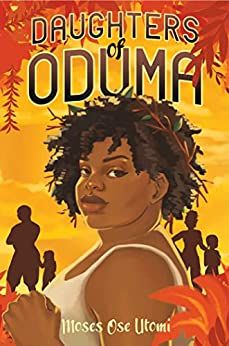 An elite female fighter must reenter the competition to protect her found family of younger sisters in this scintillating young adult fantasy inspired by West African culture, perfect for fans of The Gilded Ones and Creed.
Eat. Dance. Fight.
This is the life of the girls who compete in the Isle's elite, all-female fighting sport of Bowing. But it isn't really Dirt's life anymore. At 16, she is old and has retired from competition. Instead, she spends her days coaching the younger sisters of the Mud Fam and dreading her fast-approaching birthday, when she'll have to leave her sisters to fulfill whatever destiny the Gods choose for her.
Dirt's young sisters are coming along nicely, and the Mud Fam is sure to win the upcoming South God Bow tournament, which is crucial: the tiny Fam needs the new recruits that come with victory. Then an attack from a powerful rival leaves the Mud without their top Bower, and Dirt is the only one who can compete in the tournament. But Dirt is old, out of shape, and afraid. She has never wanted to be a leader. Victory seems impossible — yet defeat would mean the end of her beloved Fam. And no way is Dirt going to let that happen.
Two track and field athletes find an unexpected but powerful love in this unapologetically blunt and unforgettably real YA debut.
Sebastian Villeda is over it. Over his rep. Over his bros. Over being "Bash the Flash," fastest sprinter in South Jersey. His dad is gone, his mom is dead, and his stepfather is clueless. Bash has no idea what he wants out of life. Until he meets Sandro.
Sandro Miceli is too nice for his own good. The middle child in an always-growing, always-screaming Italian family, Sandro walks around on a broken foot to not bother his busy parents. All he wants is to get out and never look back.
When fate — in the form of a party that gets busted — brings these two very different boys together, neither of them could've predicted finding a love that they'd risk everything for…
Ramona Lambert is a typical shy, artistic 16-year-old. She has a best friend whom she's known since they were in diapers; parents who love her; a love for cosplay; and a crush on the cute boy in her class.
The only problem? Her best friend moved away; her parents don't quite understand her love of cosplay; and she is pretty sure her crush has no idea she exists.
To escape her troubles, Ramona turns to cosplay and her original character, Rel, who gives her the confidence and freedom that she lacks in real life. Embracing this confidence, she decides to strike up an email conversation with her crush, Caleb Wolfe, from her cosplay account in the hopes getting to know him…and maybe win his heart. Then as Caleb and Ramona are swept up in their emails back and forth to each other, and Ramona falls even harder as he opens up about his hopes, insecurities, and his own geeky loves. However, as Caleb starts to grow closer and closer to Rel, he also strikes up a friendship with Ramona, who knows she can't keep the truth about Rel from Caleb but isn't sure she is ready to risk losing him. With an important cosplay convention coming up and the anxiety of her double-life weighing on her, Ramona has to decide if she'll hide behind her cosplay character forever or take the chance and let Caleb see the real her — because he might actually like her for who she is.
If you asked 17-year-old Cass Williams to describe herself, she'd happily tell you she's fat, a lesbian, and obsessed with the Tide Wars books. What she won't tell you — or anyone in her life — is that she's part of an online Tide Wars roleplay community. Sure, it's nerdy as hell, but when she's behind the screen writing scenes as Captain Aresha, she doesn't have to think about her mother who walked out or how unexpectedly stressful it is dating resident cool girl Taylor Cooper.
But secretly retreating to her online life is starting to catch up with Cass. For one, no one in her real life knows her secret roleplay addiction is the reason her grades have taken a big hit. Also? Cass has started catching feelings for Rowan Davies, her internet bestie…and Taylor might be catching on.
As Cass's lies continue to build, so does her anxiety. Roleplaying used to be the one place she could escape to, but this double life and offline-online love triangle have only made things worse. Cass must decide what to do — be honest and risk losing her safe space or keep it a secret and put everything else on the line.
In the city of Ombrazia, saints and their disciples rule with terrifying and unjust power, playing favorites while the unfavored struggle to survive.
After her father's murder at the hands of the Ombrazian military, Rossana Lacertosa is willing to do whatever it takes to dismantle the corrupt system — tapping into her powers as a disciple of Patience, joining the rebellion, and facing the boy who broke her heart. As the youngest captain in the history of Palazzo security, Damian Venturi is expected to be ruthless and strong, and to serve the saints with unquestioning devotion. But three years spent fighting in a never-ending war have left him with deeper scars than he wants to admit…and a fear of confronting the girl he left behind.
Now a murderer stalks Ombrazia's citizens. As the body count climbs, the Palazzo is all too happy to look the other way — that is, until a disciple becomes the newest victim. With every lead turning into a dead end, Damian and Roz must team up to find the killer, even if it means digging up buried emotions. As they dive into the underbelly of Ombrazia, the pair will discover something more sinister — and far less holy. With darkness closing in and time running out, will they be able to save the city from an evil so powerful that it threatens to destroy everything in its path?
When 17-year-old Eliza Lin's essay about meeting the love of her life unexpectedly goes viral, her entire life changes overnight. Now she has the approval of her classmates at her new international school in Beijing, a career-launching internship opportunity at her favorite magazine…and a massive secret to keep.
Eliza made her essay up. She's never been in a relationship before, let alone in love. All good writing is lying, right?
Desperate to hide the truth, Eliza strikes a deal with the famous actor in her class, the charming but aloof Caz Song. She'll help him write his college applications if he poses as her boyfriend. Caz is a dream boyfriend — he passes handwritten notes to her in class, makes her little sister laugh, and takes her out on motorcycle rides to the best snack stalls around the city.
But when her relationship with Caz starts feeling a little too convincing, all of Eliza's carefully laid plans are threatened. Can she still follow her dreams if it means breaking her own heart?
Wildblood by Lauren Blackwood
Eighteen-year-old Victoria is a Wildblood. Since she was kidnapped at the age of six and manipulated by the Exotic Lands Touring Company, she's worked as a tour guide ever since with a team of fellow Wildbloods who take turns using their magic to protect travelers in a Jamaican jungle teeming with ghostly monsters.
When the boss denies Victoria an earned promotion to team leader in favor of Dean, her backstabbing ex, she's determined to prove herself. Her magic may be the most powerful on the team, but she's not the image the boss wants to send their new client, Thorn, a renowned goldminer determined to reach an untouched gold supply deep in the jungle.
Thorn is everything Victoria isn't — confident, impossibly kind, and so handsome he leaves her speechless. And when he entrusts the mission to her, kindness turns to mutual respect, turns to affection, turns to love. But the jungle is treacherous, and between hypnotic river spirits, soul-devouring women that shed their skin like snakes, and her ex out for revenge, Victoria has to decide — is promotion at a corrupt company really what she wants?
A fierce, lush fantasy by New York Times best-selling author Lauren Blackwood, Wildblood tells the story of a girl who must find the strength to defeat the demons of the jungle as well as her own to find where she truly belongs.
Fifteen-year-old Fawad Chaudhry loves two things: basketball and his mother's potato and ground beef stuffed parathas. Both are round and both help him forget about things like his father, who died two years ago, his mother's desire to arrange a marriage to his first cousin, Nusrat, back home in Pakistan, and the tiny apartment in Regent Park he shares with his mom and sister. Not to mention his estranged best friend Yousuf, who's coping with the shooting death of his older brother.
But Fawad has plans: like, asking out Ashley, even though she lives on the other, wealthier side of the tracks, and saving his friend Arif from being beaten into a pulp for being the school flirt, and making the school basketball team and dreaming of being the world's first Pakistani to be drafted into the NBA. All he has to do now is convince his mother to let him try out for the basketball team. And let him date girls from his school. Not to mention somehow get Omar, the neighborhood bully, to leave him alone…
Aaliyah's home life has never been great, but she thought she'd survive her last years of high school with at least her friendships and cross-country stardom intact. That is, until junior year struck: she got outed by a church elder and everything came undone — including Aaliyah.
Now, senior year is about to start and she is determined to come back faster and wiser. No more letting other people define her. No more losing herself to their expectations.
Except…well, with new friends, old flames, nosy school counselors, and teammates who don't trust her yet, the route already feels rough. And what's with the new girl, Tessa, who gives Aaliyah butterflies every time she looks at her? Regardless, everything is fine. She'll be fine. Because this is the year to prove to everyone — and most of all, herself — that she's more than her mistakes. After all, even Aaliyah can't outrun everything.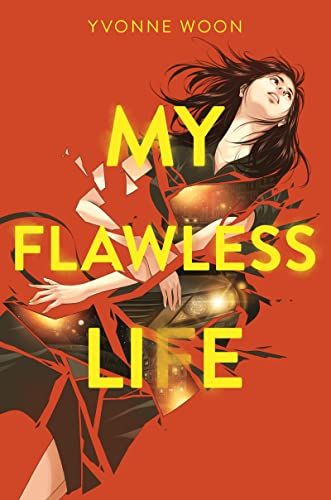 At the most elite private school in Washington, D.C., whenever anyone has a problem that they need to go away, they hire Hana Yang Lerner.
Hana is a fixer. She knows who to call, what to say, and how to make sure secrets stay where they belong — buried. She can fix anything. Except her own life, which was destroyed when her father, senator Skip Lerner, was arrested for an accident that left one woman nearly dead.
Now Hana's reputation is ruined and her friends are gone. So when she gets a job from an anonymous client called "Three" to follow her former best friend, Luce Herrera, Hana realizes this might be her way of getting back her old life.
But the dangerous thing about digging is that you never know what you'll unearth. As Hana uncovers a dark truth about her supposedly flawless classmates, she's forced to face a secret of her own.
Felicity Becker loves watching an event come together. Whether it's prom, graduation, or just the annual Arbor Day school dance, there's something magical about crafting an experience that people will remember. So when her mom gets engaged, Felicity sees the wedding as the perfect opportunity to show off her skills.
After Felicity's long-distance friend Nancy offers up her family's apple orchard as a venue, wedding planning gets even better. But the more time Felicity and Nancy spend together dress shopping and hunting for just-right mismatched china, the more it starts to seem like there might be something besides friendship between them. Felicity isn't sure how she feels. As someone on the asexual spectrum, what would dating even look like for her? And would Nancy be open to dating when Felicity doesn't even know what she wants from a relationship?
Suddenly the summer is a lot more complicated. Especially when Felicity finds out that one of the wedding guests is an event planner with a prestigious internship available. Can Felicity wrangle her irresponsible mom, juggle her judgmental grandmother, figure out her feelings for Nancy, and plan the perfect wedding? Or will all of her plans come crashing down around her?
Scream meets Clown in a Cornfield in this young adult horror novel by national best-selling author Cale Dietrich featuring a masked killer who targets frat boys.
Freshman Sam believes that joining a fraternity is the best way to form a friend group as he begins his college journey — and his best chance of moving on from his past. He is the survivor of a horrific, and world-famous, murder spree known as the Lake Priest Massacre — where a masked killer hunted down Sam and his friends.
Sam had to do the unthinkable to survive that night, and it completely derailed his life. He sees college, and his new identity as a frat boy, as his best shot at living a life not defined by the killings. He starts to flirt with one of the brothers, cute journalism student Oren Fisher, who Sam finds is surprisingly accepting of Sam's past, and begins to think a fresh start truly is possible.
But then…one of his new frat brothers is found dead. A masked-murderer, one clearly inspired by the original, emerges, and starts stalking, and slaying, the frat boys of Munroe University. Now Sam will have to race against the clock to figure out who the new killer is — and why they are killing — before Sam loses his second chance or the lives of any more of his friends.
Elements of horror, mystery, and a gay romance make this a story readers won't want to miss.
Revelle by Lyssa Mia Smith
On the island of Charmant, magic flows like bootlegged champagne, and fantasies can be bought for the price of a gemstone.
Luxe Revelle, star of her family's fantastical show, knows the splendor is just an illusion. With Prohibition threatening their livelihood, her family struggles to make a living, watering down champagne and patching holes in their sequined costumes. So when the son of Charmant's wealthiest family makes her an offer — everything the Revelles need to stay in business, in exchange for posing as his girl and helping him become mayor — she can't refuse.
The moment Jamison Port sets foot in Charmant, he can't shake the feeling of familiarity. An orphan with as few memories as gemstones, he's desperate to learn what happened to his parents. But as he delves into the island's secrets, he risks angering the wrong person and discovering a truth that just might break his heart.
When Luxe and Jamison accidentally meet, the sparks that fly are more than her magical enchantments. But keeping secrets from powerful people is a dangerous game…one that could destroy them both.
The town of Bishop is known for exactly two things: recurring windstorms and an endless field of sunflowers that stretches farther than the eye can see. And women — missing women. So when three more women disappear one stormy night, no one in Bishop is surprised. The case is closed and their daughters are left in their dusty shared house with the shattered pieces of their lives. Until the wind kicks up a terrible secret at their mothers' much-delayed memorial.
With secrets come the lies each of the girls is forced to confront. After caring for the other girls, Delilah would like to move on with her boyfriend, Bennett, but she can't bear his touch. Whitney has already lost both her mother and her girlfriend, Eleanor, and now her only solace is an old weathervane that seems to whisper to her. Jude, Whitney's twin sister, would rather ignore it all, but the wind kicks up her secret too: the summer fling she had with Delilah's boyfriend. And more than anything, Bo wants answers and she wants them now. Something happened to their mothers and the townsfolk know what it was. She's sure of it.
Bishop has always been a strange town. But what the girls don't know is that Bishop was founded on blood — and now it craves theirs.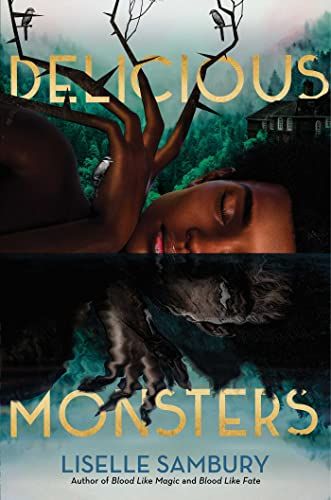 Daisy sees dead people — something impossible to forget in bustling, ghost-packed Toronto. She usually manages to deal with her unwanted ability, but she's completely unprepared to be dumped by her boyfriend. So when her mother inherits a secluded mansion in northern Ontario where she spent her childhood summers, Daisy jumps at the chance to escape. But the house is nothing like Daisy expects, and she begins to realize that her experience with the supernatural might be no match for her mother's secrets, nor what lurks within these walls…
A decade later, Brittney is desperate to get out from under the thumb of her abusive mother, a bestselling author who claims her stay at "Miracle Mansion" allowed her to see the error of her ways. But Brittney knows that's nothing but a sham. She decides the new season of her popular Haunted web series will uncover what happened to a young Black girl in the mansion 10 years prior and finally expose her mother's lies. But as she gets more wrapped up in the investigation, she'll have to decide: if she can only bring one story to light, which one matters most — Daisy's or her own?
As Brittney investigates the mansion in the present, Daisy's story runs parallel in the past, both timelines propelling the girls to face the most dangerous monsters of all: those that hide in plain sight.
Friday night. The party of the summer. Four teens ride home together. Only one never makes it.
When high school sophomore Chris Moore is tragically killed in a car crash, Armstrong Prep is full of questions. Who was at the wheel? And more importantly, who was at fault?
Eighteen-year-old Spencer Sandoval wishes she knew. As rumors swirl that her ex, Ethan, was the reckless driver, she can't bring herself to defend him. And their messy breakup has nothing to do with it — she can't remember anything from that night, not even what put her in that car with Ethan, Chris, and Tabby Hill, the new loner in school.
The hunt for answers intensifies when a local true crime podcast takes an interest in the case, pushing Spencer further into the depths of this sinister mystery. Was it all just a night out that went very wrong? And is it a coincidence that all but Chris is on Armstrong's esteemed honor roll, the Headmaster's List? In a place ruled by pedigree and privilege, the truth can only come at a deadly price.
Set against the glitz and glamour of an elite LA private school, Melissa de la Cruz's first YA thriller is an addictive mystery perfect for fans of Gossip Girl and A Good Girl's Guide to Murder.
Seventeen-year-old Gael is used to keeping to himself. Though his best friend convinces him to attend a meeting of Plus, a support group for LGBTQIA+ teens, Gael doesn't plan on sharing much. Where would he even start?
Between supporting his mother through her bouts of depression, dealing with his estranged father, and navigating senior year as a transgender boy at a conservative Tennessean high school, his life is a lot to unload on strangers.
But after meeting easygoing Declan, Gael is welcomed into a new circle of friends who make him want to open up. As Gael's friendship with Declan develops into something more, he finds himself caught between his mother's worsening mental health and his father's attempts to reconnect.
After tragedy strikes, Gael must decide if he can risk letting the walls around his heart down and fully opening up to those who care for him.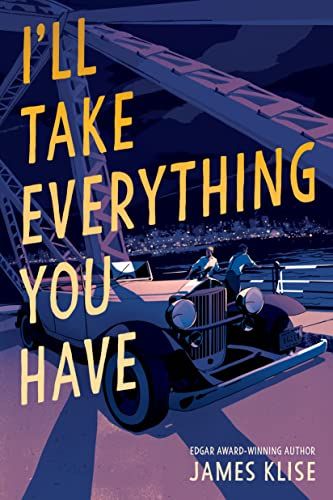 In the summer of 1934, Joe Garbe arrives in Chicago with one goal: Earn enough money to get out of debt and save the family farm. Joe's cousin sets him up with a hotel job, then proposes a sketchy scheme to make a lot more money fast. While running his con, Joe finds himself splitting time between Eddie, a handsome flirt on a delivery truck, and Raymond, a carefree rich kid who shows Joe the eye-opening queer life around every corner of the big city.
Joe's exposure to the surface of criminal Chicago pulls him into something darker than he could have imagined. When danger closes in — from gangsters, the police, and people he thought were friends — Joe needs to pack up and get lost. But before he can figure out where to go, he has to decide who he wants to be.
I'll Take Everything You Have is a vivid portrayal of queer coming of age in Depression-era Chicago, and a timeless story of trying to make your future bright when the rest of the world is dead set on keeping it hidden in the dark.
Move over, Elizabeth Bennet. The most infamous Bennet sister is here to tell her story.
Join Lola Barnes, AKA a modern Lydia Bennet, at the beginning of a summer gone truly wrong: where a boat party-turned-fiery-fiasco ends with the ship, Lola's summer plans, and her reputation truly sunk.
(The boat was barely on fire, for the record — and all the partygoers were just fine.)
Luckily, this disaster of a summer has another thing in store for her: a path of self-discovery she never saw coming.
Given an ultimatum — jail time, or spending the summer with the nonprofit Hike Like a Girl — she laces up her hiking boots and takes to the wilderness. Along the way, she'll encounter unexpected friends, a sweet romance, strength she didn't know she had — and herself, Lola, at last.
Seventeen-year-old Jules grew up in her mother's spotlight. A "parenting influencer," Britt shares details of her daughter's life-pictures, intimate stories, insecurities, all-to a point that becomes unbearable to Jules.
And suddenly she's gone.
Natalie has only barely begun to grieve her best friend Jules's death when Britt announces her plans to publish a memoir that will dissect Jules's life and death. But Nat knows the truth behind Britt's "perfect" Instagram feed-Jules hated the pressure, the inauthenticity, the persona. There's so much more to Jules than Britt and her followers could ever know. As Nat connects with Jules's boyfriend, Carter, and their shared grief and guilt bonds them, she becomes determined to expose Britt, to understand what really happened, and who is to blame.
In a world that feels distorted by celebrity and the manipulations of social media and public opinion, Natalie and Carter need something real to hold onto. Remind Me to Hate You Later is a moving account of grief, depression, complex relationships, love, and the search for truth.
A House with a terrifying appetite haunts a broken family in this atmospheric horror, perfect for fans of Mexican Gothic.
When Jade Nguyen arrives in Vietnam for a visit with her estranged father, she has one goal: survive five weeks pretending to be a happy family in the French colonial house Ba is restoring. She's always lied to fit in, so if she's straight enough, Vietnamese enough, American enough, she can get out with the college money he promised.
But the house has other plans. Night after night, Jade wakes up paralyzed. The walls exude a thrumming sound while bugs leave their legs and feelers in places they don't belong. She finds curious traces of her ancestors in the gardens they once tended. And at night Jade can't ignore the ghost of the beautiful bride who leaves cryptic warnings: Don't eat.
Neither Ba nor her sweet sister Lily believe that there is anything strange happening. With help from a delinquent girl, Jade will prove this house — the home they have always wanted — will not rest until it destroys them. Maybe, this time, she can keep her family together. As she roots out the house's rot, she must also face the truth of who she is and who she must become to save them all.
On Mar León de la Rosa's 16 birthday, el Diablo comes calling. Mar is a transmasculine nonbinary teen pirate hiding a magical ability to manipulate fire and ice. But their magic isn't enough to reverse a wicked bargain made by their father, and now el Diablo has come to collect his payment: the soul of Mar's father and the entire crew of their ship.
When Mar is miraculously rescued by the sole remaining pirate crew in the Caribbean, el Diablo returns to give them a choice: give up their soul to save their father by the harvest moon, or never see him again. The task is impossible — Mar refuses to make a bargain, and there's no way their magic is a match for el Diablo. Then Mar finds the most unlikely allies: Bas, an infuriatingly arrogant and handsome pirate — and the captain's son; and Dami, a gender-fluid demonio whose motives are never quite clear. For the first time in their life, Mar may have the courage to use their magic. It could be their only redemption — or it could mean certain death.
Beaked. Feathered. Monstrous. Avita was born to be a star. Her tent sells out nightly, and every performance incites bloodcurdling screams. She's the most lucrative circus act from Texas to Tacoma, the crown jewel of the Family Fortuna, and Avita feeds on the shrieks, the gasps, the fear. But when a handsome young artist arrives to create posters of the performers, she's appalled by his rendering of Bird Girl. Is that all he sees? A hideous monster — all sharp beak and razor teeth, obsidian eyes and ruffled feathers? Determined to be more, Avita devises a plan to snatch freedom out from under the greased mustache of her charismatic father, the domineering proprietor and ringmaster. But will their fragile circus family survive the showdown she has in mind? By turns delightful and disturbing, bawdy and breathtaking, horrific and heartfelt, this electric and exquisitely crafted story about a family like no other challenges our every notion of what it means to be different — subject to an earful of screams — and to step out of the shadows and shine anyway.
All's fair in love and death…or is it?
Flint Larsen has 41 days, 9 hours, and 42 minutes to live. He's known exactly when he's going to die since he was eight years old and half-lifed, a small twinge that tells a person when they've lived half their life. From that moment, Flint's done everything he can to make his death more bearable. Cutting off all his friends, refusing to eat his favorite foods, reading only the most depressing literature by long-dead writers. He plans to spend his final days back in his hometown with his parents, quietly waiting to die.
But then he meets September Harrington, an utter explosion of brilliance and fun, and all his plans fly out the window. September has dedicated herself to curing the half-life, landing a coveted internship at the world-renowned Half-Life Institute. She has her own past that she's refusing to deal with, choosing instead to spend her nights living it up with her friends and her days deep in the lab, where she's working to find a cure.
When their worlds collide, it feels like the start of an epic, once-in-a-lifetime love. Only Flint can't bring himself to tell September he's dying, and September's keeping secrets too. The closer they get, the less time they have together and the more their secrets threaten to destroy everything. Can September and Flint save each other, or are their days numbered from the start?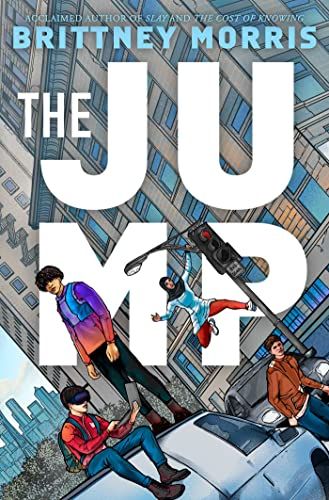 The Jump by Brittney Morris
Influence is power. Power creates change. And change is exactly what Team Jericho needs.
Jax, Yas, Spider, and Han are the four cornerstones of Team Jericho, the best scavenger hunting team in all of Seattle. Each has their own specialty: Jax, the puzzler; Yas, the parkourist; Spider, the hacker; and Han, the cartographer. But now with an oil refinery being built right in their backyard, each also has their own problems. Their families are at risk of losing their jobs, their communities, and their homes.
So when The Order, a mysterious vigilante organization, hijacks the scavenger hunting forum and concocts a puzzle of its own, promising a reward of influence, Team Jericho sees it as the chance of a lifetime. If they win this game, they could change their families' fates and save the city they love so much. But with an opposing team hot on their heels, it's going to take more than street smarts to outwit their rivals.
Each spring, Ithaca condemns 12 maidens to the noose. This is the price vengeful Poseidon demands for the lives of Queen Penelope's twelve maids, hanged and cast into the depths centuries ago.
But when that fate comes for Leto, death is not what she thought it would be. Instead, she wakes on a mysterious island and meets a girl with green eyes and the power to command the sea. A girl named Melantho, who says one more death can stop a thousand.
The prince of Ithaca must die — or the tides of fate will drown them all.
Sarah Underwood weaves an epic tapestry of lies, love, and tragedy, perfect for fans of Madeline Miller, Alexandra Bracken, and Renée Ahdieh.
In August of 1999, dazzlingly popular cheerleader Clarissa Campbell disappears from a party in the woods outside the rural town of Oreville, Washington and is never seen again. The police question her friends, teachers, and the adults who knew her — who all have something to hide. And thanks to Clarissa's beauty, the mystery captures the attention of the nation. But with no leads and no body, the case soon grows cold. Despite the efforts of internet sleuths and true-crime aficionados, Clarissa is never found — dead or alive.
Over twenty years later, Oreville high-school juniors and best friends Blair and Cameron start a true crime podcast, determined to unravel the story of what — or who — happened to this rural urban legend. In the process they uncover a nest of dirty small-town secrets, the sordid truth of Clarissa's relationship with her charismatic boyfriend, and a high school art teacher turned small-town figurehead who had a very good reason for wanting Clarissa dead. Such a good reason, in fact, that they might have to make him the highlight of their next episode…
But does an ugly history with a missing girl make him guilty of murder? Or are two teenage girls about to destroy the life of an innocent man — and help the true killer walk free?
London, 1885. Gabriel Utterson, a 17-year-old law clerk, has returned to London for the first time since his life — and that of his dearest friend, Henry Jekyll — was derailed by a scandal that led to his and Henry's expulsion from the London Medical School. Whispers about the true nature of Gabriel and Henry's relationship have followed the boys for two years, and now Gabriel has a chance to start again.
But Gabriel doesn't want to move on, not without Henry. His friend has become distant and cold since the disastrous events of the prior spring, and now his letters have stopped altogether. Desperate to discover what's become of him, Gabriel takes to watching the Jekyll house.
In doing so, Gabriel meets Hyde, a a strangely familiar young man with white hair and a magnetic charisma. He claims to be friends with Henry, and Gabriel can't help but begin to grow jealous at their apparent closeness, especially as Henry continues to act like Gabriel means nothing to him.
But the secret behind Henry's apathy is only the first part of a deeper mystery that has begun to coalesce. Monsters of all kinds prowl within the London fog — and not all of them are out for blood…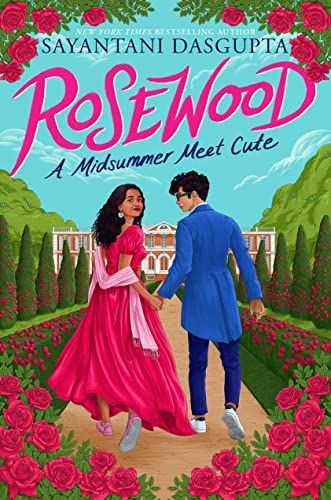 Eila Das is used to following her head, rather than her heart. When she meets Rahul at Rosewood, a summer camp where campers are being scouted for the hit Bridgerton-like TV show, she experiences…feelings. Between the drama of the show and the drama of the camp, Eila will have to keep her wits about her to make it through the summer. But when she has to choose between her head and her heart, what will she do?
As the King of England's illegitimate daughter, 17-year-old Evan Bright knows a thing or two about keeping secrets. 
But when she's forced to spend the summer in London with her father and the royal family, who aren't exactly thrilled she exists, her identity is mysteriously revealed, and suddenly the world is dying to know every juicy lie the press prints about her. 
After a fun night turns deadly and Evan becomes the primary suspect in a murder investigation, the escalating rumors and fallout threaten to tear her life apart. As she fights to uncover the truth about what happened, she discovers royal secrets that are even more scandalous than she imagined — secrets that could change the monarchy forever.
And her own may be next.
An energetic, interactive YA novel about five solo pop artists navigating drama, finding their sound, and discovering what it truly takes to chase their dreams of music stardom after being forced into a pop group together.
Everly Brooks knows she has what it takes to be the next big singer-songwriter. At least, that's if she could get her onstage presence to stop feeling so wooden and blossom like her rich, moving lyrics. The reality signing competition, SO YOU WANNA BE A POP STAR? is her chance at proving to the world — and herself — that her talent and artistry can mean something more than just live streams and online videos.
Vinny Vecchi thought he was heading toward a life full of makeup, wigs, and werking it on the drag stages of NYC. But a powerful diva voice is a precious thing to waste and, in need of money to make his drag dreams come true, SO YOU WANNA BE A POP STAR? is the next best thing. However, surrounded by competitors with clear brands and sharpened musical identities, he wonders if he can break through while still discovering himself.
When a group performance on the show goes viral overnight, Everly and Vinny find their careers unexpectedly tied together. Along with their competitors — influencer Dea Seo, pop-punk CeCe Winnifred, and heartthrob Stern Green — these five artists are forced to become the newest pop super group: Jeweltones.
You, the reader, get to make choices that will make or break Everly, Vinny, and the group's meteoric rise in this interactive novel. Will you mend the cracks to help Jeweltones shine bright, or will they burn out under pressure? The choices are yours to make!
College…the best time, the worst time, and something in between.
What do you do when orientation isn't going according to your (sister's) detailed plans? Where do you go when you're searching for community in faith? How do you figure out what it means that you're suddenly attracted to your RA? What happens when your partner for your last film project is also your crush and graduation is quickly approaching?
Told over the course of one academic year, this collection of stories set on the same fictional campus features students from different cultures, genders, and interests learning more about who they are and who they want to be. From new careers to community to (almost) missed connections ― and more ― these interconnected tales explore the ways university life can be stressful and confusing and exciting and fulfilling.
Gen Z contributors include Jake Maia Arlow, Arushi Avachat, Boon Carmen, Ananya Devarajan, Camryn Garrett, Christina Li, Racquel Marie, Oyin, Laila Sabreen, Michael Waters, and Joelle Wellington.
The gang is fake, but the fear is real.
Rhea's neighborhood is fading away — the mom-and-pop shops of her childhood forced out to make space for an artisanal kombucha brewery here, a hot yoga studio there. And everywhere, the feeling that this place is no longer meant for her. Because while their little corner of South L.A. isn't perfect, to Rhea and her two best friends, it's something even more important — it's home. And it's worth protecting.
But as more white people flock to their latest edgy, urban paradise for its cheap rent and sparkling new Whole Foods, more of Rhea's friends and family are pushed out. Until Rhea decides it's time to push back. Armed with their cellphones and a bag of firecrackers, the friends manipulate social media to create the illusion of gang violence in their neighborhood. All Rhea wanted to do was protect her community. Her friends. Herself. No one was supposed to get hurt. No one was supposed to die.
But is anyone ever really safe when you're fighting power with fear?
Sixteen-year-old Alicia Rivers has a reputation that precedes her. But there's more to her story than the whispers that follow her throughout the hallways at school — whispers that splinter into a million different insults that really mean: a girl who has had sex. But what her classmates don't know is that Alicia was sexually abused by a popular teacher, and that trauma has rewritten every cell in her body into someone she doesn't recognize. To the world around her, she's been cast, like the mythical Medusa, as not the victim but the monster of her own story: the slut who asked for it. 
Alicia was abandoned by her best friend, quit the track team, and now spends her days in detention feeling isolated and invisible. When mysterious letters left in her locker hint at another victim, Alicia struggles to keep up the walls she's built around her trauma. At the same time, her growing attraction to a new girl in school makes her question what those walls are really keeping out. 
Different For Boys by Patrick Ness, Tea Bendix (Illustrated by)
Anthony "Ant" Stevenson isn't sure when he stopped being a virgin. Or even if he has. The rules aren't always very clear when it comes to boys who like boys. In fact, relationships of all kinds feel complicated, even with Ant's oldest friends. There's Charlie, who's both virulently homophobic and in a secret physical relationship with Ant. Then there's drama kid Jack, who may be gay and has become the target of Charlie's rage. And, of course, there's big, beautiful Freddie, who wants Ant to ditch soccer, Charlie's sport, and try out for the rugby team instead. Ant's story of loneliness and intimacy, of unexpected support and heart-ripping betrayal, is told forthrightly with tongue-in-cheek black-bar redactions over the language that teenagers would actually use if, you know, they weren't in a story. Award-winning author Patrick Ness explores teen sexuality, friendship, and romance with a deft hand in this structurally daring, illustrated short novel.
Clara's magic has always been wild. But it's never been dangerous. Then a simple touch causes poisonous flowers to bloom in her father's chest.
The only way to heal him is to cast an extremely difficult spell that requires perfect control. And the only person willing to help is her former best friend, Xavier, who's grown from a sweet, shy child into someone distant and mysterious. 
Xavier asks a terrible price in return, knowing Clara will give anything to save her father. As she struggles to reconcile the new Xavier with the boy she once loved, she discovers how many secrets he's hiding. And as she hunts for the truth, she instead finds the root of a terrible darkness that's taken hold in the queendom — a darkness only Clara's magic is powerful enough to stop.
Welcome to Meadowlark, Long Island — expensive homes and good schools, ambition and loneliness. Meet Chase Ohara and Lia Vestiano: the driven overachiever and the impulsive wanderer, the future CEO and the free spirit. Best friends for years — weekend trips to Montauk, sleepovers on a yacht — and then, first love. True love.
But when Lia disappears, Chase's life turns into a series of grim snapshots. Anger. Grief. Running. Pink pills in an Altoids tin. A cheating ring at school. Heartbreak and lies. A catastrophic secret.
And the shocking truth that will change everything about the way Chase sees Lia — and herself.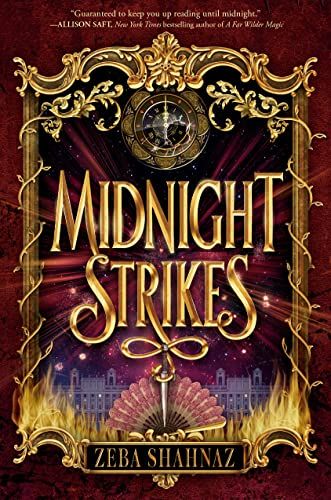 Seventeen-year-old Anaïs just wants tonight to end. As an outsider at the kingdom's glittering anniversary ball, she has no desire to rub shoulders with the nation's most eligible (and pompous) bachelors — especially not the notoriously roguish Prince Leo. But at the stroke of midnight, an explosion rips through the palace, killing everyone in its path. Including her.
The last thing Anaïs sees is fire, smoke, chaos…and then she wakes up in her bedroom, hours before the ball. No one else remembers the deadly attack or believes her warnings of disaster.
Not even when it happens again. And again. And again.
If she's going to escape this nightmarish time loop, Anaïs must take control of her own fate and stop the attack before it happens. But the court's gilded surface belies a rotten core, full of restless nobles grabbing at power, discontented commoners itching for revolution, and even royals who secretly dream of taking the throne. It's up to Anaïs to untangle these knots of deadly deceptions…if she can survive past midnight.
Khadija Shami is a Syrian American high school senior raised on boxing and football. Saddled with a monstrous ego and a fierce mother to test it, she dreams of escaping her sheltered life to travel the world with her best friend.
Leene Tahir is a Syrian refugee, doing her best to adjust to the wildly unfamiliar society of a suburban Detroit high school while battling panic attacks and family pressures.
When their worlds collide the result is catastrophic. To Khadija, Leene embodies the tame, dutiful Syrian ideal she's long rebelled against. And to Leene, Khadija is the strong-willed, closed-off American who makes her doubt her place in the world.
But as Khadija digs up Leene's past, a startling and life-changing discovery forces the two of them closer together. As the girls secretly race to unravel the truth, a friendship slowly and hesitantly begins blooming. Doubts are cast aside as they realize they have more in common than they each expected. What they find takes them on a journey all the way to Jordan, challenging what each knows about the other and herself. 
Fans of Samira Ahmed's Love, Hate, and Other Filters and Tahereh Mafi's A Very Large Expanse Of Sea will love Khadija and Leene's sharp-witted voices in this dual POV narrative. The Next New Syrian Girl is a poignant and timely blend of guilt, nostalgia, devotion, and bad-ass hijabees.
Neve has spent lifetimes defending the mortal world against the legions of hell with her two sisters.
Unfortunately for Neve, in this lifetime, she is the only one of the Morrigan — a triad of Irish war gods — still stuck in high school and still without her full power. She's been counting down the days until her 18th birthday, when she finally gets to shed the pretenses of humanity and grow into her divine power.
But then she meets Alexandria. And Alexandria is as determined to force Neve into some semblance of teenage normalcy as she is haunted by her own demons — both figurative and literal.
As they grow closer, Neve decides that humanity — and, perhaps, love — isn't so detestable after all. Which makes it all the more dangerous when she realizes that something in Hell wants Alexandria, and it'll be up to Neve and her sisters to save her before Alexandria's past catches up to all of them.
Since her mother's death, Madeline "Gwen" Hathaway has been determined that nothing in her life will change ever again. That's why she keeps extensive lists in journals, has had only one friend since childhood, and looks forward to the monotony of working the ren faire circuit with her father. Until she arrives at her mother's favorite end-of-tour stop to find the faire is under new management and completely changed.
Meeting Arthur, the son of the new owners and an actual lute-playing bard, messes up Maddie's plans even more. For some reason, he wants to be her friend — and ropes her into becoming Princess of the Faire. Now Maddie is overseeing a faire dramatically changed from what her mother loved and going on road trips vastly different from the routine she used to rely on. Worst of all, she's kind of having fun.
Ashley Schumacher's The Renaissance of Gwen Hathaway is filled with a wise old magician who sells potion bottles, gallant knights who are afraid of horses and ride camels instead, kings with a fondness for theatrics, a lazy river castle moat with inflatable crocodile floaties, and a plus-sized heroine with a wide open heart…if only she just admits it.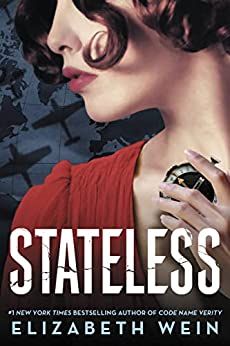 When Stella North is chosen to represent Britain in Europe's first air race for young people, she knows all too well how high the stakes are. As the only participating female pilot, it'll be a constant challenge to prove she's a worthy competitor. But promoting peace in Europe feels empty to Stella when civil war is raging in Spain and the Nazis are gaining power — and when, right from the start, someone resorts to cutthroat sabotage to get ahead of the competition.
The world is looking for inspiration in what's meant to be a friendly sporting event. But each of the racers is hiding a turbulent and violent past, and any one of them might be capable of murder…including Stella herself.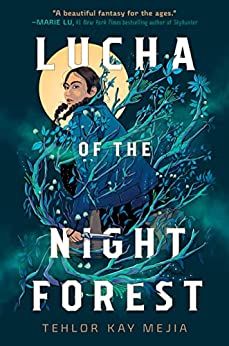 A scorned god.
A mysterious acolyte.
A forgetting drug.
A dangerous forest.
One girl caught between the freedom she always wanted and a sister she can't bear to leave behind.
Under the cover of the Night Forest, will Lucha be able to step into her own power…or will she be consumed by it?
This gorgeous and fast-paced fantasy novel from acclaimed author Tehlor Kay Mejia is brimming with adventure, peril, romance, and family bonds — and asks what it means for a teen girl to become fully herself.
There is often trouble of a mythical sort in Bath. The booksellers who police the Old World keep a careful watch there, particularly on the entity that inhabits the ancient hot spring.
This time trouble comes from the discovery of a sorcerous map, leading left-handed bookseller Merlin into great danger, requiring a desperate rescue attempt from his sister, the right-handed bookseller Vivien, and art student Susan Arkshaw, who is still struggling to deal with her own recently discovered magical heritage.
The map takes the trio to a place separated from this world, maintained by deadly sorcery and guarded by monstrous living statues. But this is only the beginning. To unravel the secrets of a murderous Ancient Sovereign, the booksellers must investigate centuries of disappearances and deaths. If they do not stop her, she will soon kill again. And this time, her target is not an ordinary mortal.
Being an actress, Kate is no stranger to drama. And when her chance at a leading role gets cancelled, she is willing to do whatever it takes to get her acting career back on track even if that means getting a boring office job at her best friend's father's law firm so she can prove to her parents she can to support herself rather than go back to high school. Now, rather than living life on the big screen, she is stuck filing mundane contracts and watching the people in the office across from hers live their equally boring lives.
But when Kate sees things heat up between a woman and her assistant, her new source of entertainment take a turn for the worse when she witnesses a double murder. Now, she must get anyone to believe her and find out who this mystery woman is to get answers. But as she learns more and more about the circumstances leading to the gruesome act, she begins to realize there is a bigger mystery under the surface…
It's a classic story: girl meets boy, girl falls for boy, boy finally notices girl when he sees her in a homemade costume. At least, that's what Sonia Patil is hoping for when she plans to meet her crush at the local comic-con in cosplay.
But instead of winning her crush over, Sonia rescues him after he faints into a canal and, suddenly, everything changes. Since she was in disguise, no one knows who the masked do-gooder was…but everyone is trying to find out. Sonia can't let that happen — her sister is undocumented, and the girls have been flying under the radar since their mother was deported back to Mumbai.
Sonia finds herself hiding from social media detectives and trying to connect with her crush and his family. But juggling crushes and a secret identity might just take superpowers. Can Sonia hide in plain sight forever?
Francesca Flores's The Witch and the Vampire is a queer Rapunzel retelling where a witch and a vampire who trust no one but themselves must journey together through a cursed forest with danger at every turn.
Ava and Kaye used to be best friends. Until one night two years ago, vampires broke through the magical barrier protecting their town, and in the ensuing attack, Kaye's mother was killed, and Ava was turned into a vampire. Since then, Ava has been trapped in her house. Her mother Eugenia needs her: Ava still has her witch powers, and Eugenia must take them in order to hide that she's a vampire as well. Desperate to escape her confinement and stop her mother's plans to destroy the town, Ava must break out, flee to the forest, and seek help from the vampires who live there. When there is another attack, she sees her opportunity and escapes.
Kaye, now at the end of her training as a Flame witch, is ready to fulfill her duty of killing any vampires that threaten the town, including Ava. On the night that Ava escapes, Kaye follows her and convinces her to travel together into the forest, while secretly planning to turn her in. Ava agrees, hoping to rekindle their old friendship, and the romantic feelings she'd started to have for Kaye before that terrible night.
But with monstrous trees that devour humans whole, vampires who attack from above, and Ava's stepfather tracking her, the woods are full of danger. As they travel deeper into the forest, Kaye questions everything she thought she knew. The two are each other's greatest threat — and also their only hope, if they want to make it through the forest unscathed.
Seventeen years ago, Layla Trello was murdered and her killer was never found. Enter true-crime fan Piper Gray, who is determined to reopen Layla's case and get some answers. With the help of Jonas — who has a secret of his own — Piper starts a podcast investigating Layla's murder. But as she digs deeper into the mysteries of the past, Piper begins receiving anonymous threats telling her to back off the investigation, or else. The killer is still out there, and Piper must uncover their identity before they silence her forever.
Two roads lead into a dark forest. They meet at Greymist Fair, the village hidden in the trees, a place kept alive by the families that never leave. The people of Greymist Fair know the woods are a dangerous and magical place, and to set foot off the road is to invite trouble.
When Heike, the village's young tailor, discovers a body on the road, she goes looking for who is responsible. But her quest only leads to more strange happenings around Greymist Fair.
Inspired by the original, bloody, lesser-known fairy tales of the Brothers Grimm, acclaimed author Francesca Zappia crafts an enthralling murder-mystery that will keep readers turning the pages. Told from multiple points of view, with each narrative building on the crime discovered by Heike, Greymist Fair examines the themes of childhood fears, growing into adult responsibilities, and finding a place to call home amid the trials of life and death.
Features chapter decorations by the author throughout, as well as a map.
Theo and her brother, Marco, threw the biggest party of the year. And got caught. Their punishment? Leave Arizona to spend the summer with their grandmother in the rainy beachside town of Nightfall, Oregon — population 846 souls.
The small town is cute, when it's not raining, but their grandmother is superstitious and strangely antisocial. Upon their arrival she lays out the one house rule: always be home before dark. But Theo and Marco are determined to make the most of their summer, and on their first day they meet the enigmatic Minnow and her friends. Beautiful and charismatic, the girls have a magnetic pull that Theo and her brother can't resist.
But Minnow and her friends are far from what they appear. And that one rule? Theo quickly realizes she should have listened to her grandmother. Because after dark, something emerges in Nightfall. And it doesn't plan to let her leave.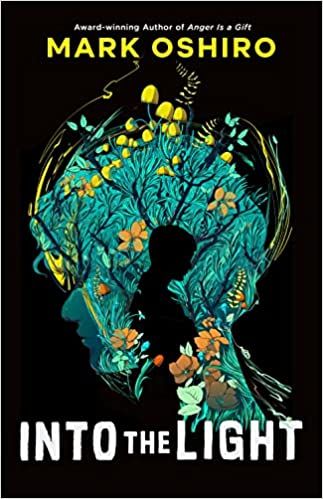 KEEP YOUR SECRETS CLOSE TO HOME
It's been one year since Manny was cast out of his family and driven into the wilderness of the American Southwest. Since then, Manny lives by self-taught rules that keep him moving — and keep him alive. Now, he's taking a chance on a traveling situation with the Varela family, whose attractive but surly son, Carlos, seems to promise a new future.
Eli abides by the rules of his family, living in a secluded community that raised him to believe his obedience will be rewarded. But an unsettling question slowly eats away at Eli's once unwavering faith in Reconciliation: Why can't he remember his past?
But the reported discovery of an unidentified body in the hills of Idyllwild, California, will draw both of these young men into facing their biggest fears and confronting their own identity — and who they are allowed to be.
Seventeen-year-old goth Sevim Burgos would love to spend all day watching music videos, but to help support the family she has to scavenge and sell elf corpses to a sketchy university professor.
On one of her hunts, Sevim captures the elf prince, Aro, wounded in a Burger King. But it turns out that the elves have been watching Sevim too, and this chance encounter sets their revenge in motion.
The Prince manages to escape her and leaves behind a ring with a message: "The Prince of Eterna is in danger. This ring will save him. Return it, and your mother lives."
With her mom missing, Sevim must enter the magical home of the elves, and find a prince whose fate might be more tied to hers than she ever suspected.
This eye-opening YA narrative nonfiction follows three first-generation college students as they navigate their first year — and ultimately a global pandemic.
Making it through the first year of college is tough. What makes it even tougher is being the first in your family to do so. Who can you turn to when you need advice?
Rising Class follows three first-generation freshmen, Briani, Conner, and Jacklynn, as they not only experience their first semester of college, but the COVID-19 pandemic that turned their Spring semester upside down. From life in the ivy league to classes at a community college, this nonfiction book follows these students' challenges, successes, and dreams as they tackle their first year of college and juggle responsibilities to their families back home.
Eye-opening and poignant, Jennifer Miller writes a narrative nonfiction story that speaks to new beginnings, coming of age, and perseverance.
Max and Jay have always depended on one another for their survival. Growing up with a physically abusive father, the two Bribri American brothers have learned that the only way to protect themselves and their mother is to stick to a schedule and keep their heads down.
But when they hear a classmate in trouble in the woods, instinct takes over and they intervene, breaking up a fight and beating their high school's star soccer player to a pulp. This act of violence threatens the brothers' dreams for the future and their beliefs about who they are. As the true details of that fateful afternoon unfold over the course of the novel, Max and Jay grapple with the weight of their actions, their shifting relationship as brothers, and the realization that they may be more like their father than they thought. They'll have to reach back to their Bribri roots to find their way forward.
Told in alternating points of view using vignettes and poems, debut author Ari Tison crafts an emotional, slow-burning drama about brotherhood, abuse, recovery, and doing the right thing.
Spin by Rebecca Caprara
Sixteen-year-old Arachne is ostracized by all but her family and closest friend, Celandine. Turning to her loom for solace, Arachne learns to weave, finding her voice and her strength through the craft. After the tragic loss of her family, Arachne and Celandine flee to the city of Colophon, where Arachne's skills are put to the test. Word of her talent spreads quickly, leading to a confrontation with the goddess Athena, who demands that Arachne repent.
But Arachne will not be silenced. She challenges Athena, and a fateful weaving contest ensues, resulting in an exposé of divine misdeeds, a shocking transformation, and unexpected redemption.
Meet Winter Young — rookie backup dancer turned global pop phenomenon. His star power has smashed records, selling out stadiums from L.A. to London. Now he's bringing his swoon worthy assets to a whole new arena…
Infamous criminal tycoon Eli Morrison has just one weakness — his daughter, Penelope. And Penelope has just one wish for her 19th birthday — a private concert with Winter Young. When covert ops organization The Panacea Group approaches Winter with this once-in-a-lifetime chance to infiltrate Morrison's inner circle, Winter must use his fame, cunning, and charisma to pull it off — only he won't be on his own.
Posing as Winter's bodyguard is the fiery Sydney Cossette, Panacea's youngest spy. Sydney may be the only person alive impervious to Winter's charms, but as the mission brings them closer, she's forced to admit there's more to this A-lister than slick dance moves and a handsome face. Panacea's unlikeliest partners just might become its biggest heroes — and maybe even more — if they can survive each other first.
A Normie's guide to staying alive in Sunnylake City:
1. Keep your head down.
2. Don't make enemies.
3. Strictly no heroics.
The world is run by those with the Super gene, and Riley Jones doesn't have it. She's just a Normie, ducking her way around the hero vs. villain battles that constantly demolish Sunnylake City, working at a crappy diner to save up money for therapy, and trying to figure out how to tell her family that she's queer. But when Riley retaliates against a handsy superhero at work, she finds herself in desperate need of employment, and the only place that will hire her is HENCH.
Yes, HENCH, as in henchmen: masked cronies who take villains' coffee orders, vacuum their secret lairs, and posture in the background while they fight. Riley's plan is to mind her own business and get paid…but that quickly devolves when she witnesses a horrible murder on the job. Caught in the thick of a gentrification plot, a unionization effort, and a developing crush on her prickly fellow henchwoman, Riley must face the possibility that even a powerless Normie can take a stand against injustice.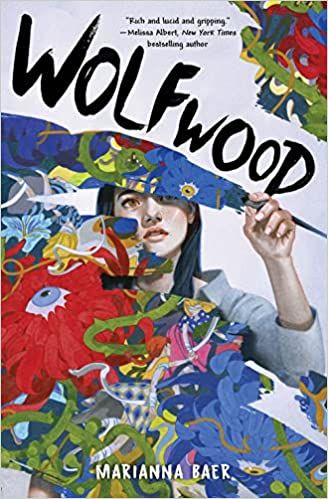 Wolfwood by Marianna Baer
A teenage girl begins secretly forging paintings, plunging her into a dark and dangerous imaginary world
Indigo and her mother, once-famous artist Zoe Serra, have barely been scraping by since her mom's breakdown. When a gallery offers Zoe a revival show for her unfinished blockbuster series, Wolfwood, Indigo knows it's a crucial chance to finally regain stability. Zoe, however, mysteriously refuses. Desperate not to lose the opportunity, Indigo secretly takes up the brush herself.
It turns out, there might be a very good reason her mother wants nothing to do with Wolfwood.
Painting submerges Indigo into Wolfwood itself — a dangerous jungle where an army of grotesque, monstrous flora are in a violent battle with a band of girls. As Indigo enters Wolfwood again and again, the line between fantasy and reality blurs. It's a tenuous balancing act: keeping her forgery secret and her mind lucid, all while fighting her attraction to Kai, the son of the gallery owner.
And by the time Indigo realizes the true nature of the monsters she's up against, it might be too late — and the monsters might just win.
When Juniper Nash Abreheart kissed Graham Isham for the first time, she had no idea it would nearly be the end of their friendship.
More specifically, she had no idea that the terrible, unforgivable thing she did to keep their summer fling a secret wouldn't just ruin their friendship, but also Graham's entire life. Now, months since the fallout, Junie and Graham spend most of their time sidestepping conversational landmines on the journey back to normalcy.
Junie is sure the strangeness between her and Graham is her biggest problem — until her mom hires Tallulah, her boyfriend's surly teenage daughter, to work at their family café, and then announces they'll all be moving in together at the end of the summer. The only bright spot ahead is Junie's dad's upcoming visit, just in time for her community theater production. And then poor turnout soon threatens that.
But when Junie starts to realize the feelings she swore to take care of last summer have lingered, saving her production and managing her hostile relationship with Tallulah might be the least of her problems. Graham isn't just off limits — their friendship has been mended to barely withstand a breeze, and the gale force of Junie's feelings could be just what breaks them.
!doctype>