15 Dream Garage Features That Will Make Your Friends Jealous
Everybody has a picture of their dream garage in their heads. I was six years old when I designed my first dream garage. 
These days, my dream garage looks less like the Batcave and more like an expensive, luxury garage. 
But, no matter what design you choose, some features are must-haves. 
Here is my list of the top 15 features that belong in every dream garage. 
---
#1. Upgraded garage door
If you want to create your dream garage, upgrading your garage door is a great starting point. The garage door is the primary entrance for most homes, so you want to make a good first impression.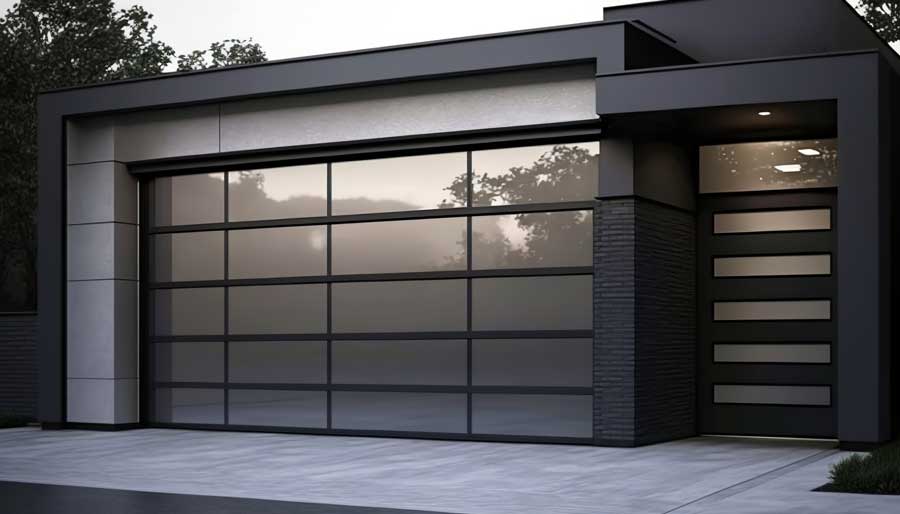 Choose a garage door that is durable, secure, and reflects your personal style. A garage door with a contemporary or modern design might suit a man who prefers a sleek and minimalist look. At the same time, a traditional or carriage house style might appeal to someone who likes a classic and timeless look.
Garage doors have come a long way from our parents' steel or vinyl doors. 
Nowadays, garage door materials like aluminum and glass can withstand daily wear and tear while giving your home a modern touch. If you prefer a more bespoke look, certain garage door manufacturers create custom wood doors that are a work of art. 
No matter what, you can't go wrong by selecting a garage door style that complements your home's architecture and reflects your personal taste. 
---
#2. Great Lighting
Great lighting is an essential element of any dream garage design. It can show off your favorite cars and make the garage a more comfortable place to be.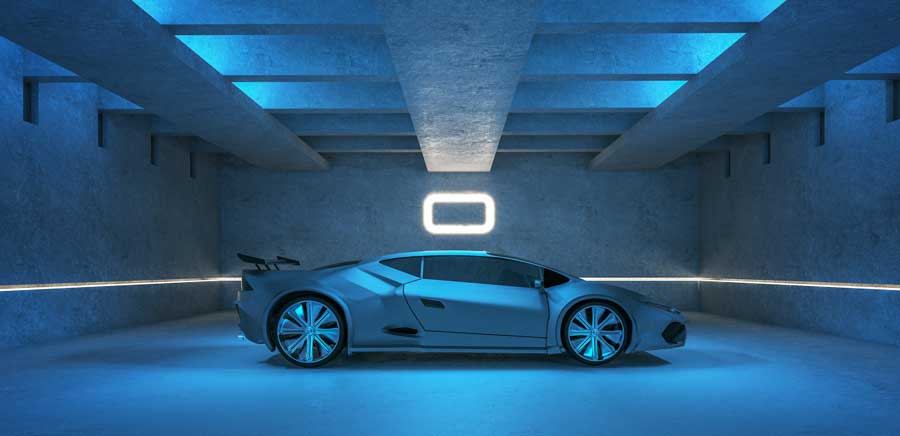 Consider different lighting options to create the perfect atmosphere when designing your dream garage.
Firstly, adequate ambient lighting is crucial to illuminate the entire garage space. This can be achieved with overhead light fixtures or recessed lighting.  
Overhead lighting fixtures such as high-CRI fluorescent or LED lights can provide bright, even lighting and are perfect for illuminating large areas. On the other hand, recessed lighting fixtures can provide more focused lighting. 
Next, set up accent lighting to showcase your cars and add a touch of style to your dream garage. 
LED strip lights can be installed along the perimeter of the garage floor or around the cars, creating a subtle yet stunning effect. Additionally, LED spotlights can be placed above the cars to highlight their features and create a dramatic effect.
Finally, task lighting is essential to ensure you have sufficient light when working on your cars or completing DIY projects in the garage. 
Add natural lighting from large windows or skylights to make your garage look more expensive. Natural light can also help reduce energy costs by decreasing the need for artificial lighting during the day.
---
#3. Custom Cabinets
This one will come as no surprise. We all want a set of custom cabinets in our dream garages. 
Every cabinet system provides storage space for our tools, cleaning supplies, and hobbies. The right set of custom cabinets takes that to the next level by improving the garage's appearance and creating a more inviting and comfortable workspace. 
When selecting custom cabinets, there are several features and styles to consider. Typically, this falls into one of two categories: style or durability. 
Certain cabinet manufacturers, like Moduline, make their cabinets from aircraft-grade aluminum for a sleek, race-inspired look. Others, like Lista and Badass Workbench, design their products to be indestructible. They're so heavy-duty that you can literally stand in an open drawer without breaking it. 
We're all passionate about our cars and want our dream garages to reflect that. Investing in a good set of custom cabinets is a critical part of that plan. 
---
#4. Tool storage
While custom cabinets provide general storage space for tools and other equipment, dedicated tool storage takes it to another level.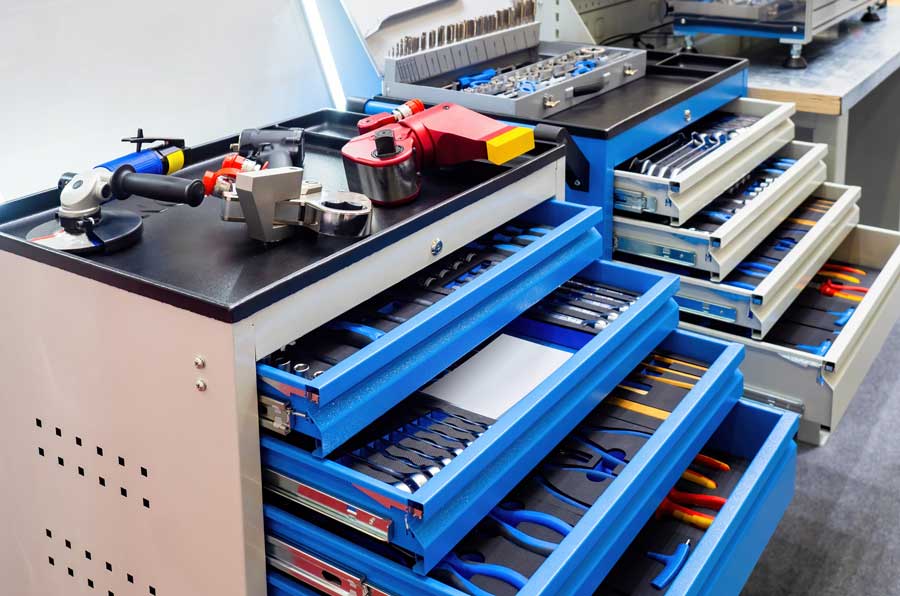 We've all had our dream tool chest from Snap-on or Sonic. With massive drawers for your sockets and screwdrivers, these tool chests can be the statement piece in any garage. 
Although it's easy to spend $20K on a Snap-on rolling cabinet, companies like Sonic Tools make products just as good (or better) for a fraction of the price. 
When selecting tool storage, it is essential to consider features like durability, functionality, and style. You want something that provides space for all your tools now and gives you room to add to tools down the road. 
High-end toolboxes are a serious investment. You'll probably have it for the rest of your life, so you want to ensure it has the features, durability, and looks you can live with long-term. 
---
#5. Climate Control
A climate control system (heating and air conditioning) helps make your time in your dream garage more comfortable. And isn't that the goal?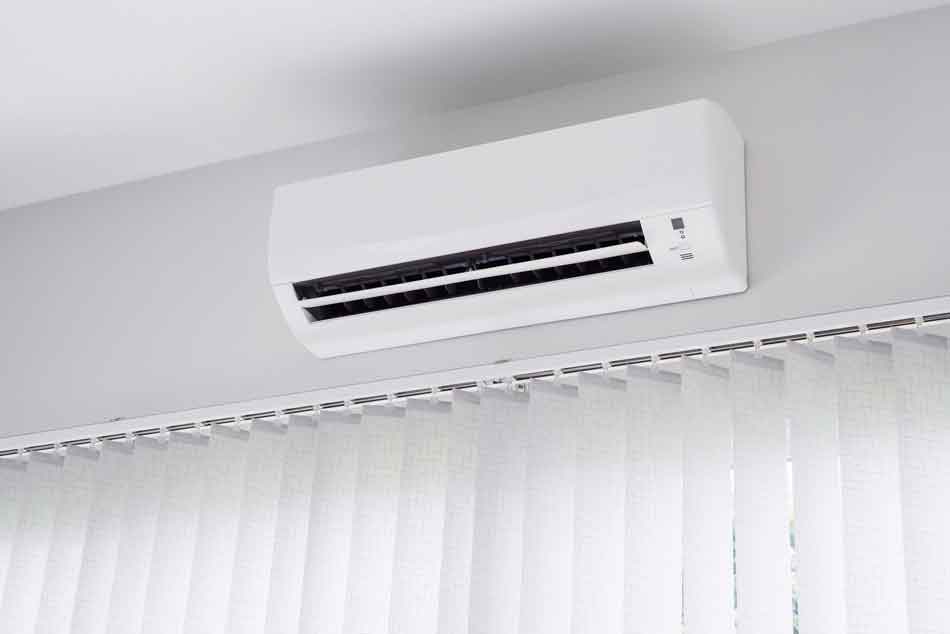 Not only that, but having a climate control system in your garage can help protect your valuable tools, equipment, and vehicles from extreme temperatures, humidity, and moisture. It's especially important if you have classic or exotic cars that require specific conditions to keep them at their best. 
When selecting a climate control system, consider the climate in your region and the types of projects and vehicles that will be stored or worked on. You'll need to consult an HVAC specialist to ensure the system is installed safely and meets local building codes and standards.
---
#6. Car Lift
It's not for everyone, but a car lift can be a big help when you have more cars in your dream garage than you have space. Car lifts provide additional space for storing vehicles and make it easier to work on them.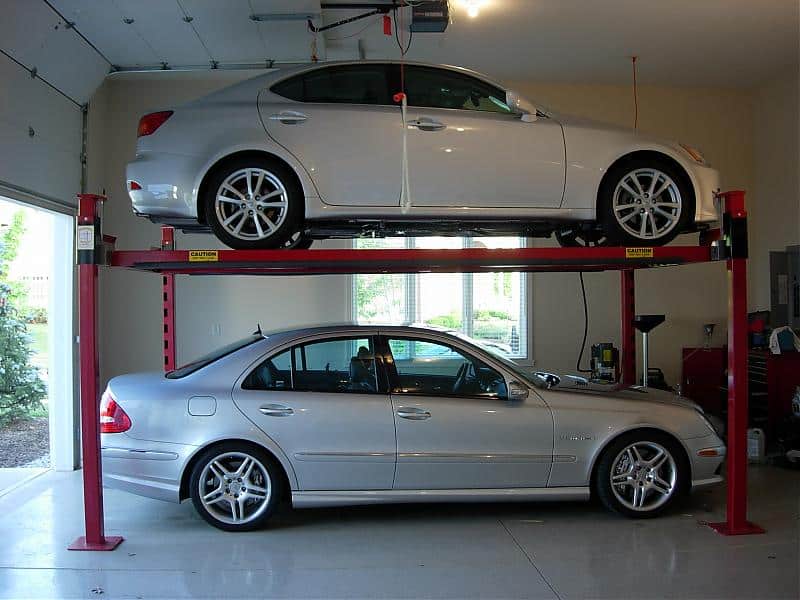 There are two types of car lifts to consider when selecting a car lift for a home garage: parking lifts and 4-post lifts.
Parking lifts are ideal for those who need to store multiple vehicles in a limited space. They can be raised to park one car above another, doubling the parking space available. Parking lifts can also provide a convenient way to store and protect vehicles that are not in use.
4-post lifts, on the other hand, are better suited for those who need to work on their cars. They can support the car's weight and raise it to a comfortable height, making it easier to access and work underneath. 
---
#7. Air Compressor
For the longest time, I didn't see the need for having my own air compressor in my garage. 
Now, it's an essential part of my garage. 
Most people think air compressors are only for powering pneumatic tools and equipment. Even if your tools are battery-powered, like mine, it's worth investing in a good air compressor.
Every time I wash my car, I use my air compressor to top off the air in my car's tires. I've even used it in an emergency to fix a flat tire. 
Typically, however, my air compressor gets used for cleaning, allowing for quick removal of dust, dirt, and debris. Paired with a blower attachment, you can blast air at high speeds to dislodge small particles from between interlocking tiles or in corners. I've even used it to clean up my RC cars after an afternoon in the sand. 
---
#7. Hose Reel for Air & Electricity
In a similar vein, you want to be able to use your air compressor everywhere in your dream garage without dragging it across your floor. 
The same goes for electricity. Garages never seem to have enough outlets, so we usually drag extension cords from one end of the garage to the other. 
A ceiling-mounted hose reel can solve both of those problems. 
Although you can find inexpensive hose reels on Amazon, I recommend paying a little more to get a better product. 
Companies like Coxreels make heavy-duty, professional-grade hose reels built to last a lifetime. They also come in various configurations to fit water, air lines, vacuum, and dozens of other applications. 
Installing hose reels in each organization zone of your dream garage provides a convenient and safe way to store hoses and cords, making accessing them easier.
---
#9. Battery Tenders
If you store classic cars in your garage, or even if you have a sports car that doesn't get a lot of use, battery tenders are a must-have feature in any dream garage.
I've come across a few otherwise outstanding garages that didn't design a solution for their battery tenders. That resulted in power cords strewn across the garage floor while their cars were in storage. 
Nobody wants to see that, especially in an expensive-looking garage. 
That means you need to have not only the right battery tenders for your vehicles but a good wire management plan to keep them under control. 
---
#10. Garage Sink
Every dream garage needs a place to clean up after working on vehicles or other projects. Having a sink in your garage allows you to wash without going into the house, which is sure to be appreciated by your significant other.
Garage sinks can be either standalone units or built-in options for certain custom garage cabinets. 
Standalone garage sinks are generally more affordable and easier to install than built-in sinks since they don't require custom cabinetry or plumbing. 
On the other hand, built-in garage sinks add to the custom look of your garage. Even if your cabinet manufacturer doesn't offer a sink option, you can adapt a sink to fit into an existing cabinet. 
If you're looking for a sink that will blend in with the rest of your garage and add to its overall design, a built-in sink may be the way to go.
---
#11. Loft Lounge Area
If you've created your dream garage, you want a place to sit and enjoy it. That's why a loft lounge area is one of my favorite 'dream garage' features. 
Not only does a loft lounge area provide a place to look down on your car collection, but it can also provide additional space for an office, storage, or entertaining guests. 
When designing your lounge, you want to make sure it's comfortable, with great seating and adequate lighting to unwind after a long day. You also want it to be functional. Include features like built-in storage, a mini-fridge, and a big-screen TV and sound system.
---
#12. Security Camera
It took me a few years to add security cameras in my garage. Now I don't know how I'd live without them. 
A good security system with video surveillance helps protect your valuable tools, equipment, and (of course) your cars from theft and vandalism. It provides peace of mind and allows you to monitor your garage while away.
Should the worst happen, it can also provide evidence, which can aid in recovering stolen items or prosecuting criminals.
You'll want to choose a high-resolution security camera (at least 4K) with motion detection and night vision capability. 1080p cameras are considerably cheaper, but you're less likely to be able to zoom in on intruders' faces to positively identify them. 
You'll want to choose a camera system with on-site video storage instead of cloud storage. While cloud storage is convenient, most services will limit the time you can store a video before they automatically delete it. 
---
#13. Fire Suppression System
Speaking of preparing for the worst, you want to protect your car collection with a fire suppression system. It provides an added layer of protection against fire damage and helps prevent injury or loss of life. 
A common option is a water sprinkler system found in many commercial buildings. Although it's very effective, the volume of water can damage cars, so this option may not be ideal for valuable or rare vehicles.
Another option is a foam fire suppression system, which uses foam to smother the flames and prevent fire spread. This system is commonly used in areas where water could damage the contents, such as with electronic or delicate equipment.
However, the best option is a clean agent fire suppression system, which uses gaseous agents to extinguish fires. These systems are designed to quickly and effectively suppress fires without damaging the surrounding area. This makes them ideal for protecting valuable automobiles.
---
#14. Electrical Sub-Panel
Here's a dream garage feature that probably slipped under your radar: an electrical sub-panel. 
Imagine tripping a circuit breaker in your detached garage and running back to the house to reset it. 
If you do any electrical work in your garage, like adding more outlets or installing lighting, having a dedicated sub-panel in your garage can be a lifesaver. 
Having an electrical sub-panel in your garage can also help prevent overloading the main electrical panel in the house. It also makes it easier to troubleshoot potential problems. 
---
#15. High-Lift Garage Door
Finally, a high-lift garage door is another must-have feature in my dream garage. 
It may seem trivial, but a high-lift garage door adds additional overhead clearance, making storing and working on larger vehicles and equipment easier. 
A high-lift garage door can also help provide greater ventilation and natural light because the garage door rails are out of the way. Plus, it helps enhance your dream garage's overall look. 
The post 15 Dream Garage Features That Will Make Your Friends Jealous appeared first on Garage Transformed.