Small and Stylish Mudroom Designs For Any House
The mudroom is a space where function often precedes form. It is one area of the house that works incredibly hard with little recognition. Offering a perfect transitional space between the outdoors and the interior, the mudroom sees plenty of traffic and on a regular basis. While summer months might not really showcase the significance of the mudroom, rainy days and cold winter months with snowfall definitely put it at the forefront. In a home with kids, the mudroom is a godsend indeed! It keeps clutter and dirt out of the living area and kitchen and even gives some shelter space for our pawed and clawed buddies.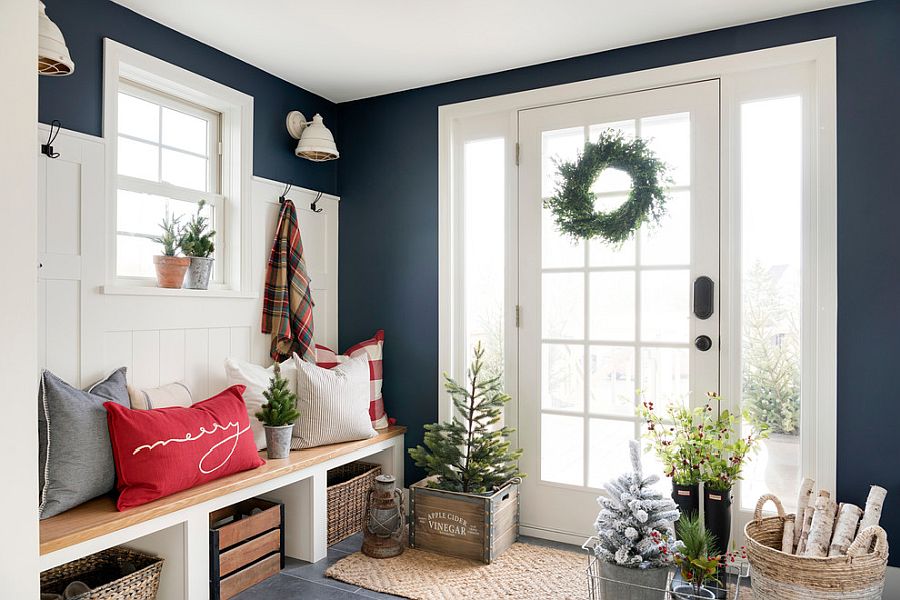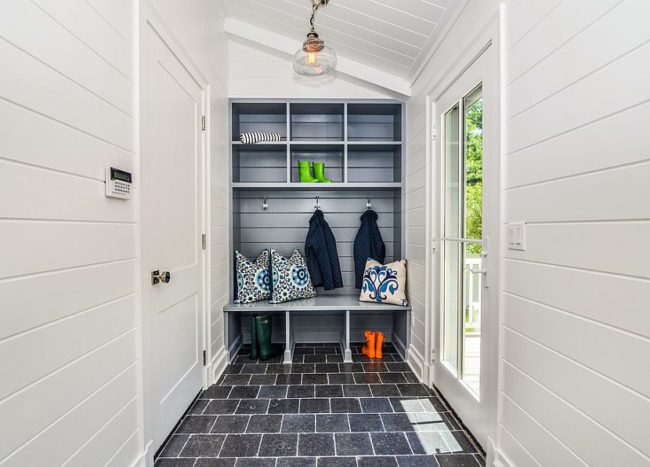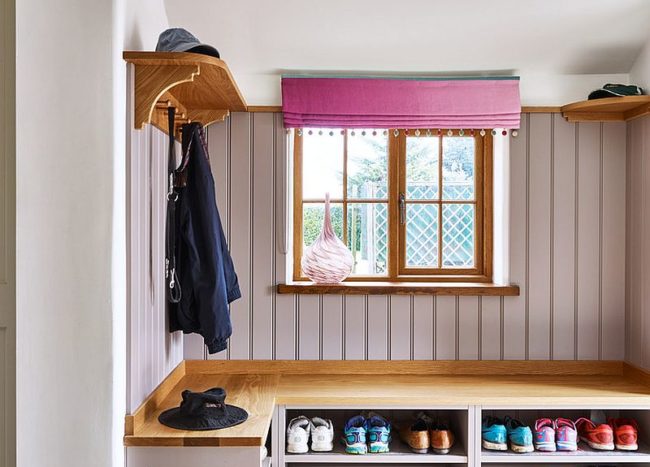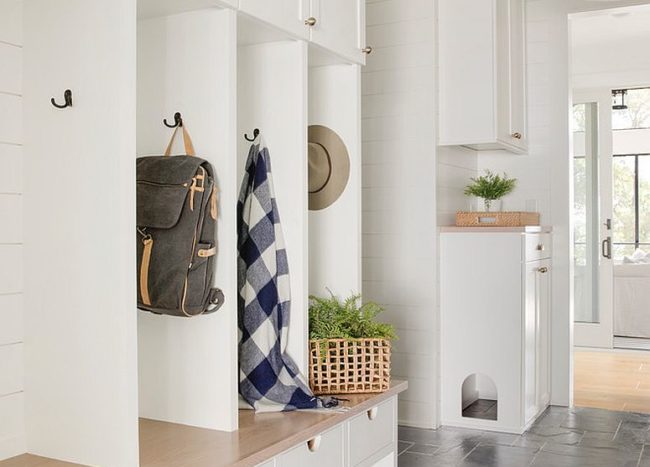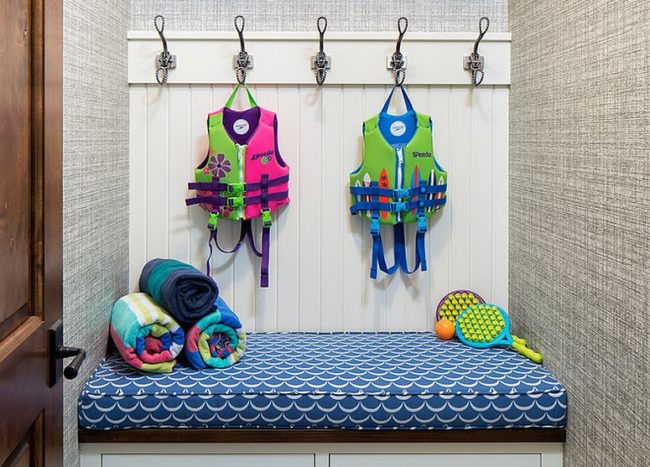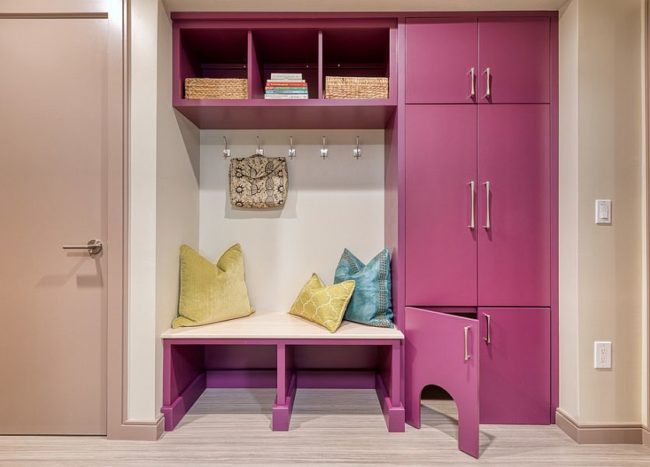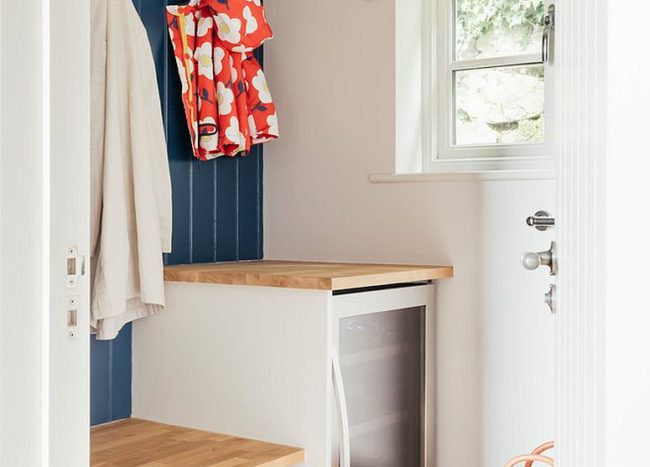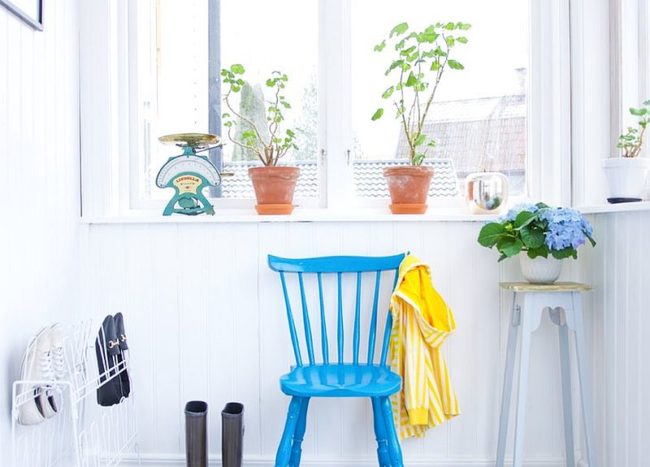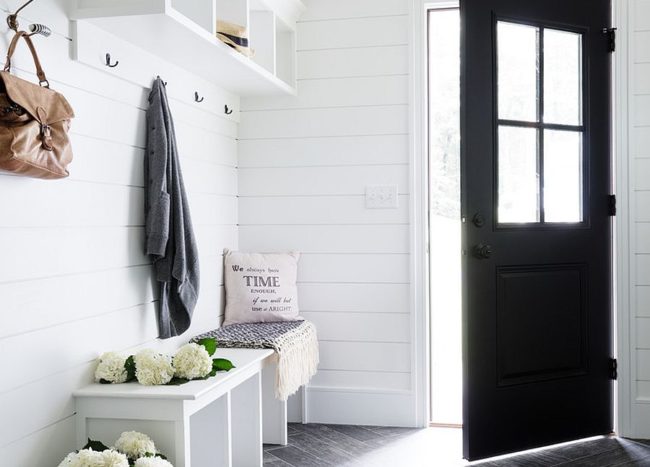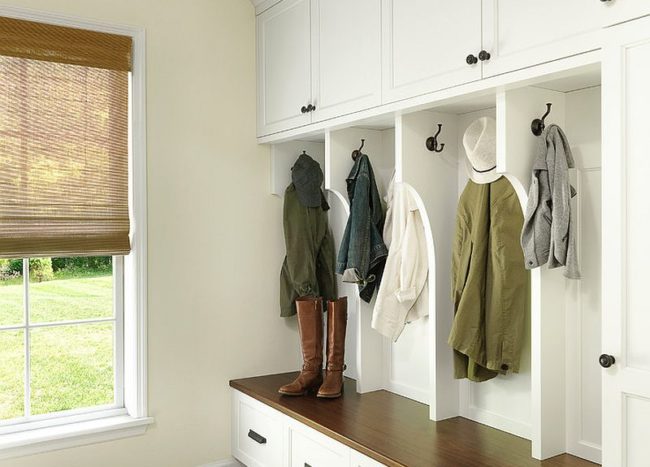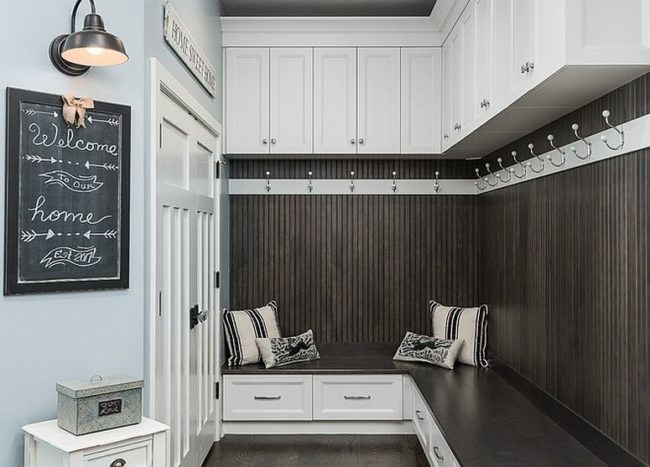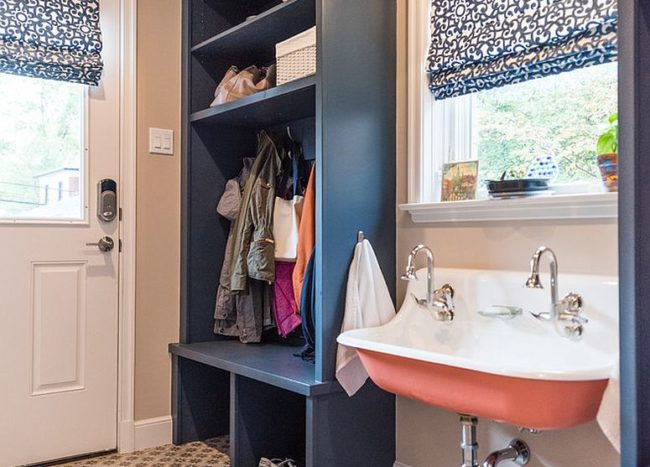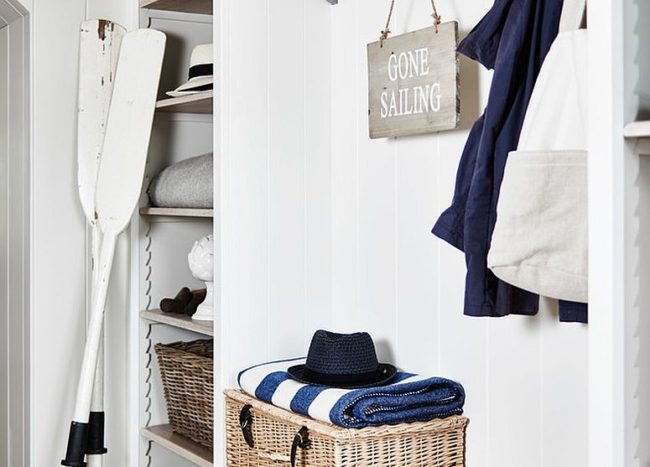 The best mudroom is something different for everyone. Some might want an organized and minimal room where everything is tucked away behind cabinets and shelves. Others need a more open setting with cubicles, open shelves and lots of hooks; not all of us have the time to organize and remember where everything is tucked in! The best part is that the mudroom can go beyond being just that. Providing everything from a second home workspace or even kids' homework zone, this is a guide to how even the smallest of mudrooms can be effective and elegant at the same time. Delve in for all the inspiration you need –
Keeping it Easy to Clean
The best mudrooms are the ones that offer surfaces which are easy to clean. Since the mudrooms sees plenty of traffic and there is no shortage of dirty boots, puddles of water on a rainy day, wet umbrellas, coats and even a bit of snow finding their way inside these rooms, it is important to have a floor surface that is slip-resistant and sturdy. Natural stone is one of the most popular choices here and those who want to add a carpet to the mudroom also need to keep in mind these factors before making the final choice.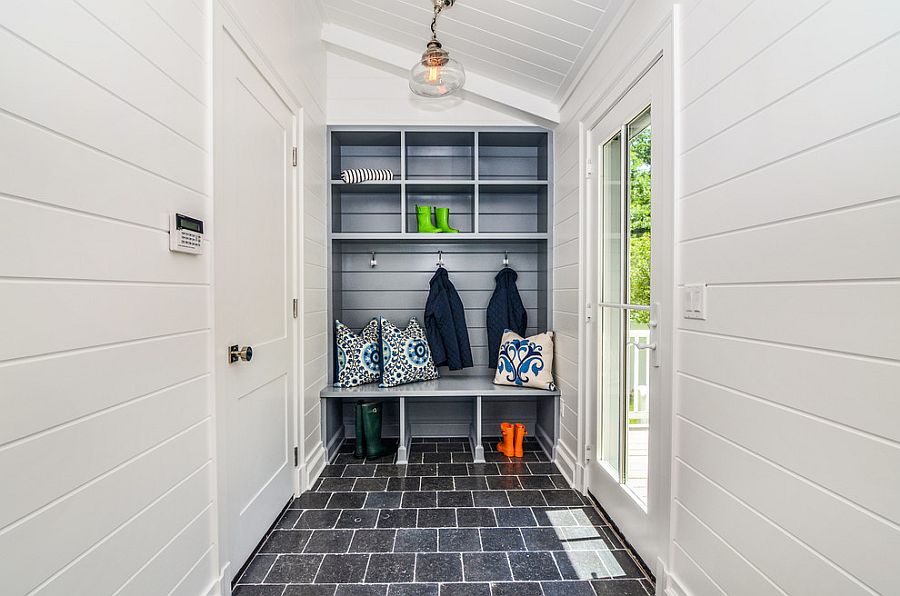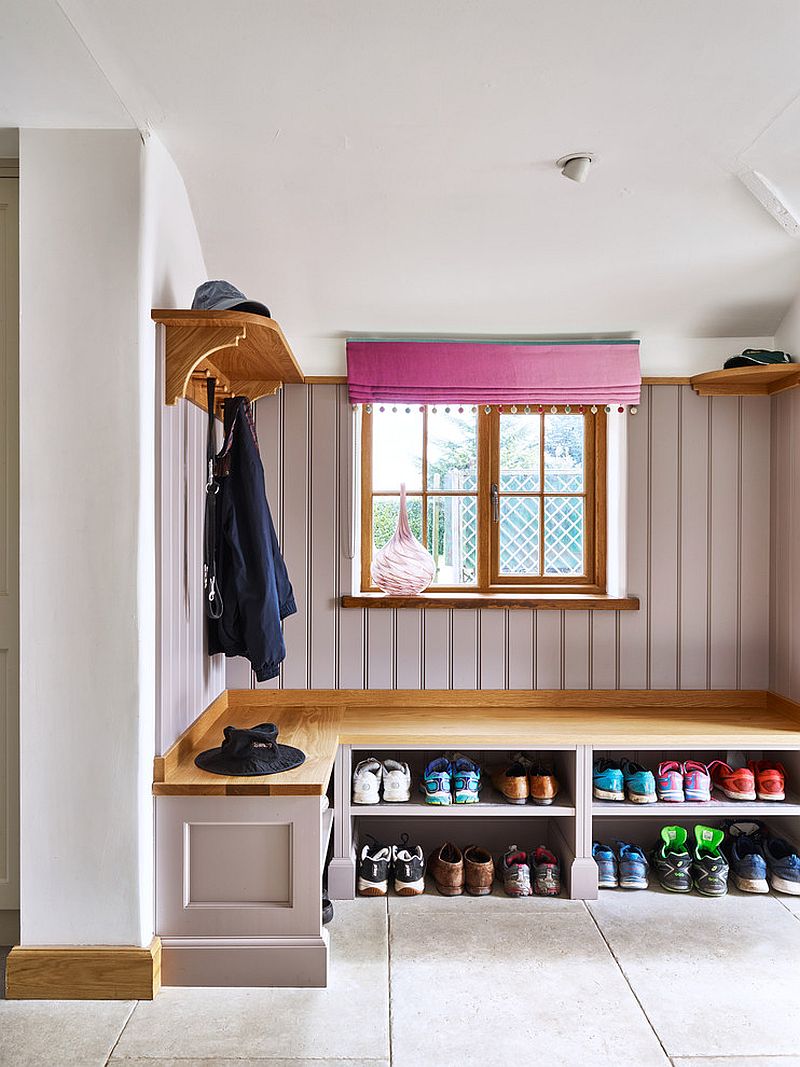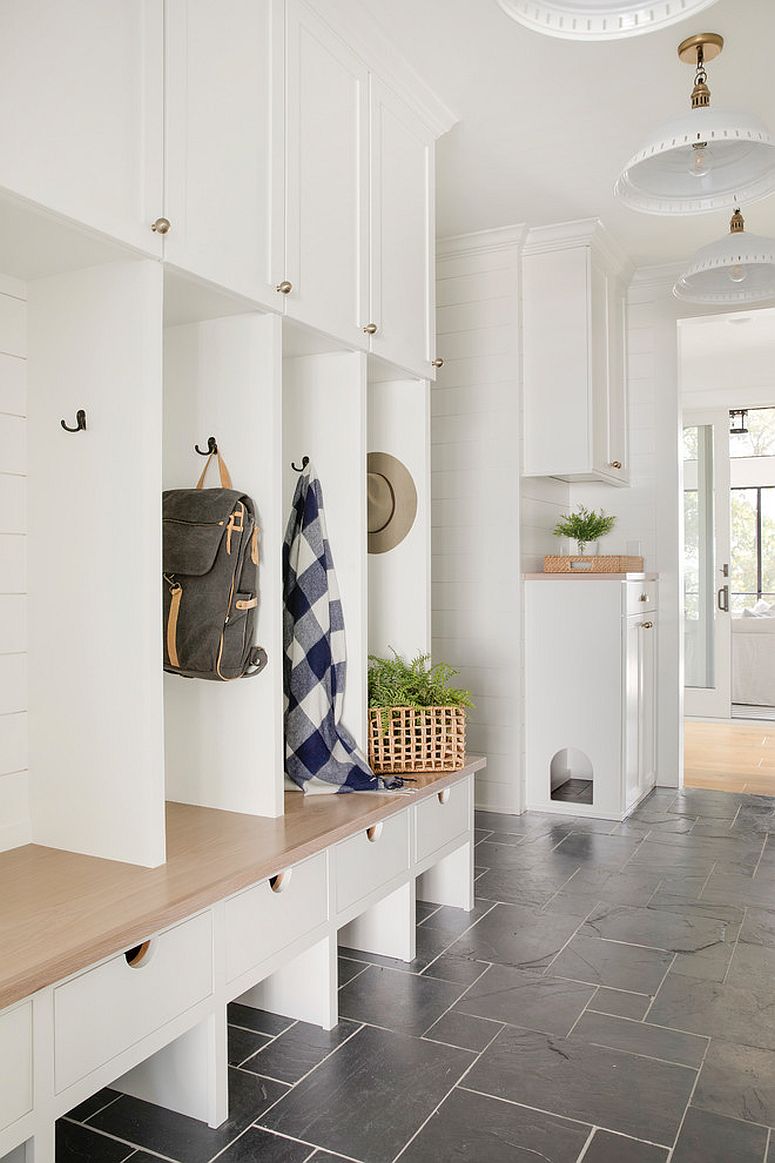 Surfaces that Last Long
So, we have established that the mudroom needs a floor that is easy to maintain and clean. But it also needs to be one that will last the test of time while taking in all the wear and tear on a constant basis. The best mudrooms in wet and cold climates are the ones where the floor and the walls are as natural as possible with both carpet and wood being used in a minimal fashion.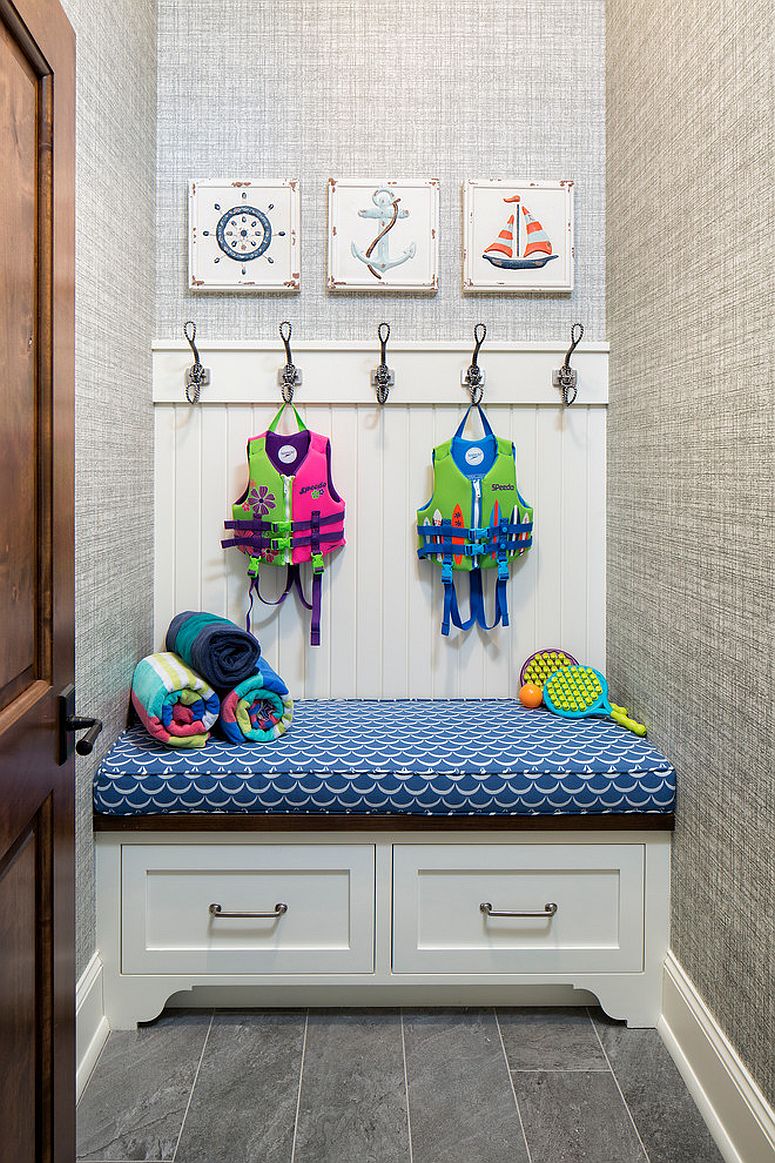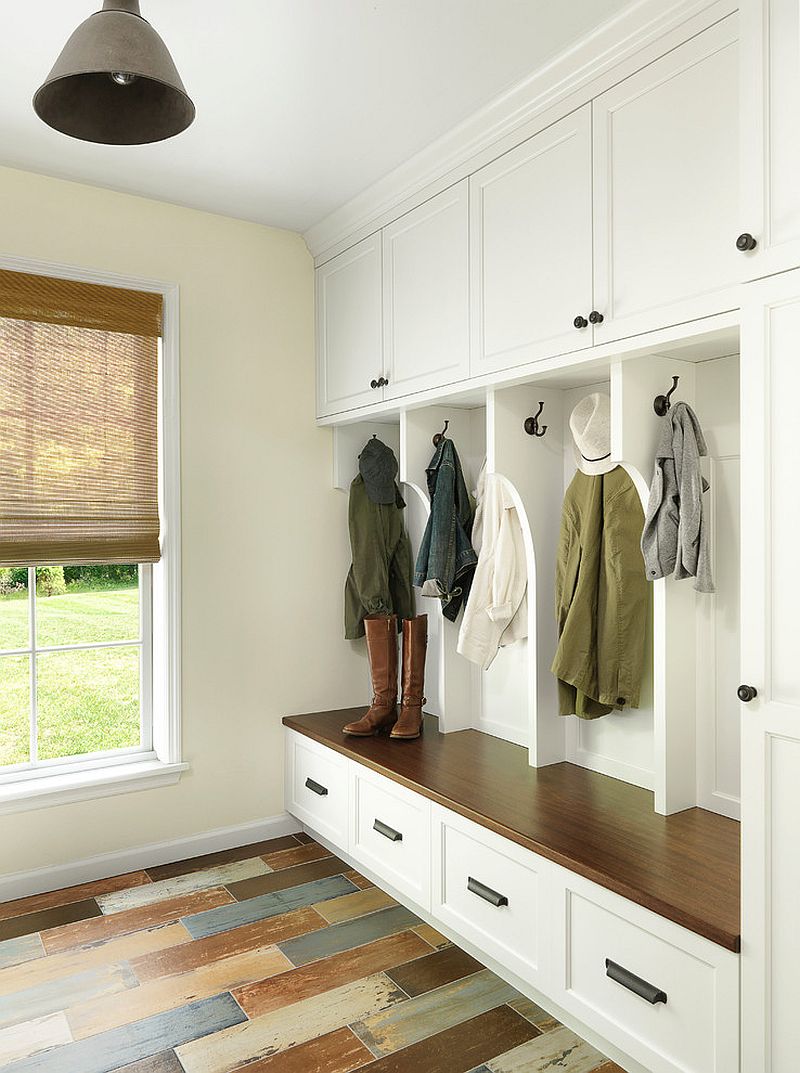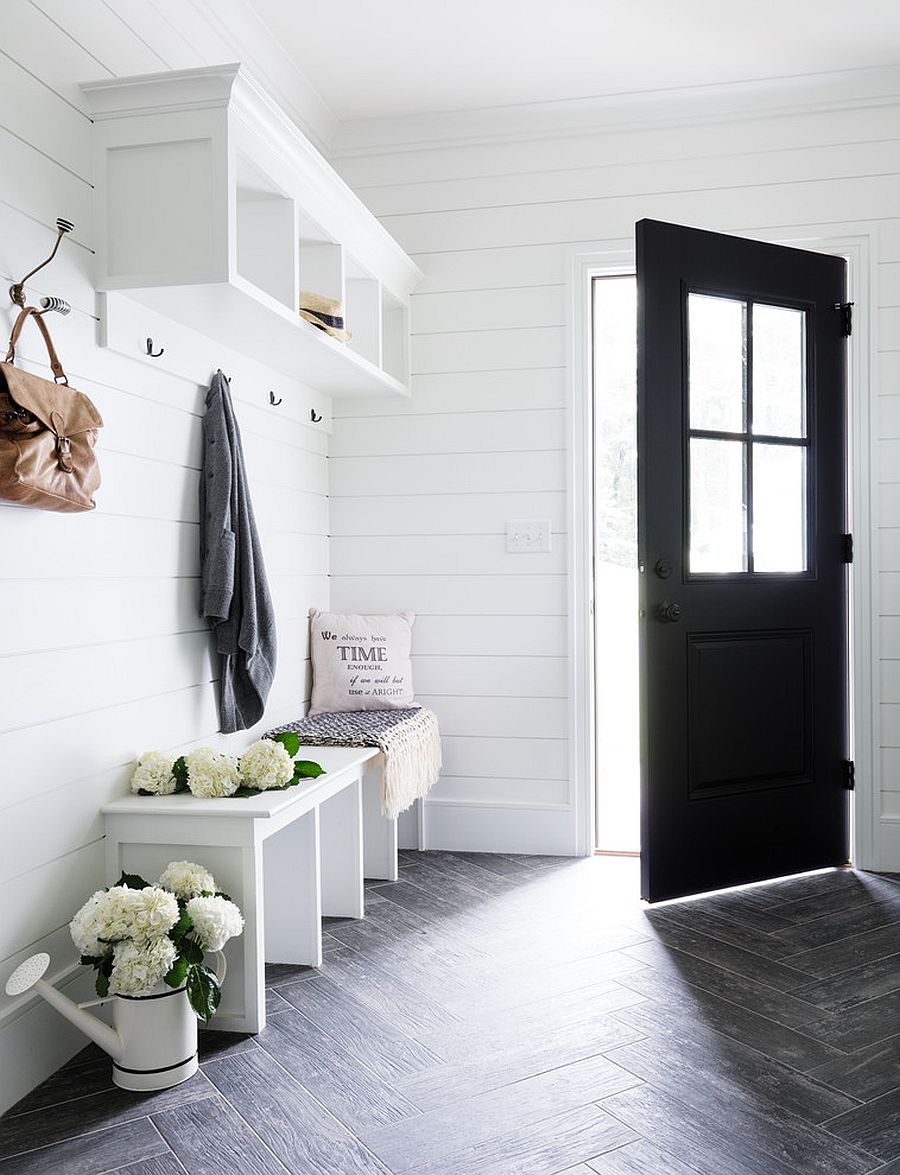 Finding Space for More
Not everyone has the luxury of a spacious mudroom with ample storage and sometimes you have to work with just that tiny niche between the garage and your home or even that small area next to the stairway as you enter your house. Here, it is essential to view the mudroom as an extension of the living area next to it and a style and color scheme that syncs with that of your home is the safest bet. Functionally, you would want to make the most of the little square footage on offer by adding only what you absolutely need and nothing else.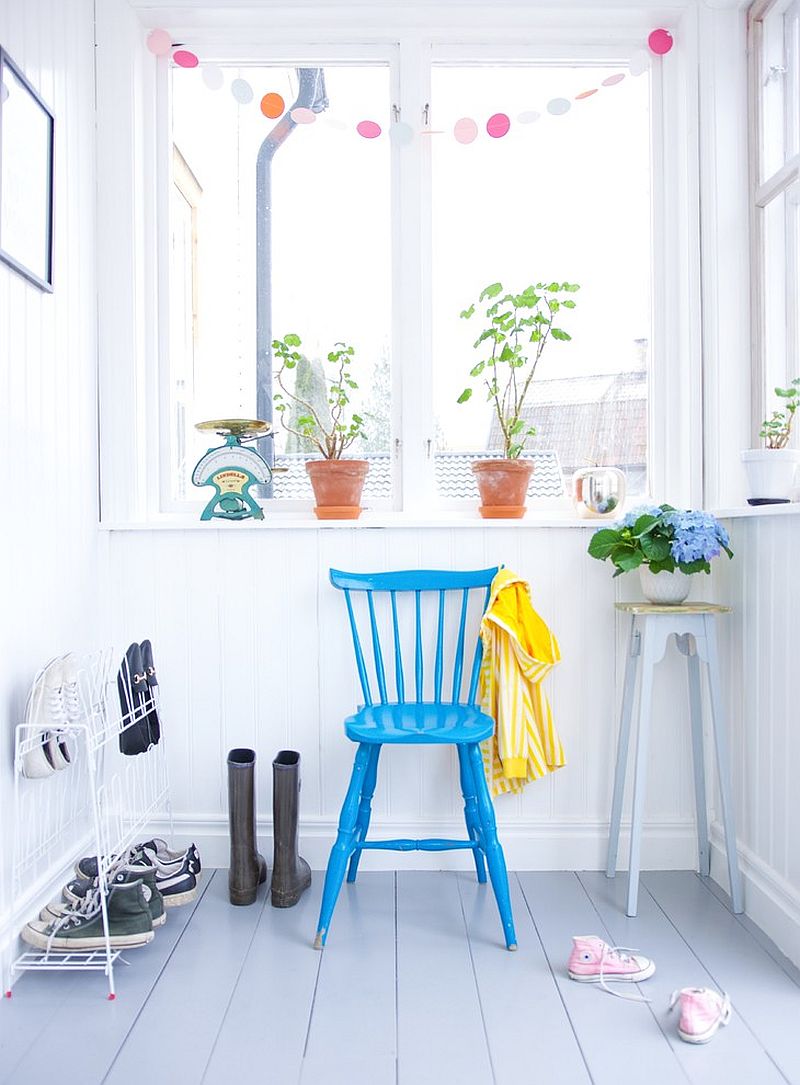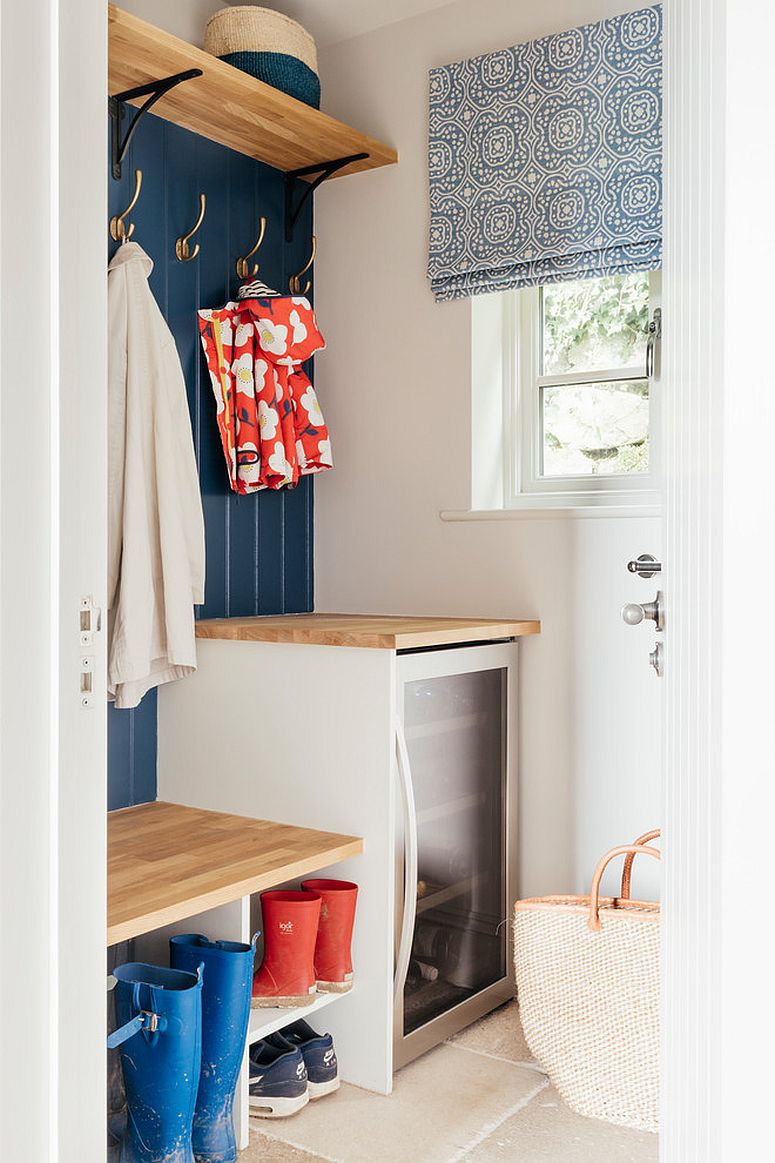 Utilizing Wall Space
This is the one part of mudroom design that most of us tend to overdo. Yes, the walls in the mudroom can offer plenty of storage space with a series of shelves, cabinets and hooks that promise to tuck away almost everything you can lug in. But do you really need all that space? Sometimes keeping things uncluttered and minimal is the best option. If you live in a area with little rainfall or snowfall or even in a city where the chance of using outdoor gear on a regular basis is next to nothing, save yourself time and money with a simpler, more efficient mudroom.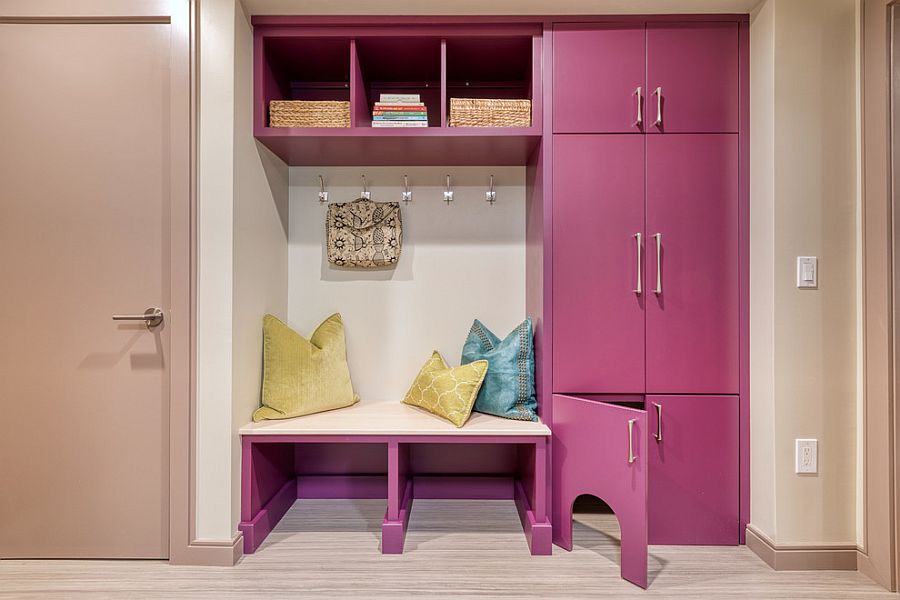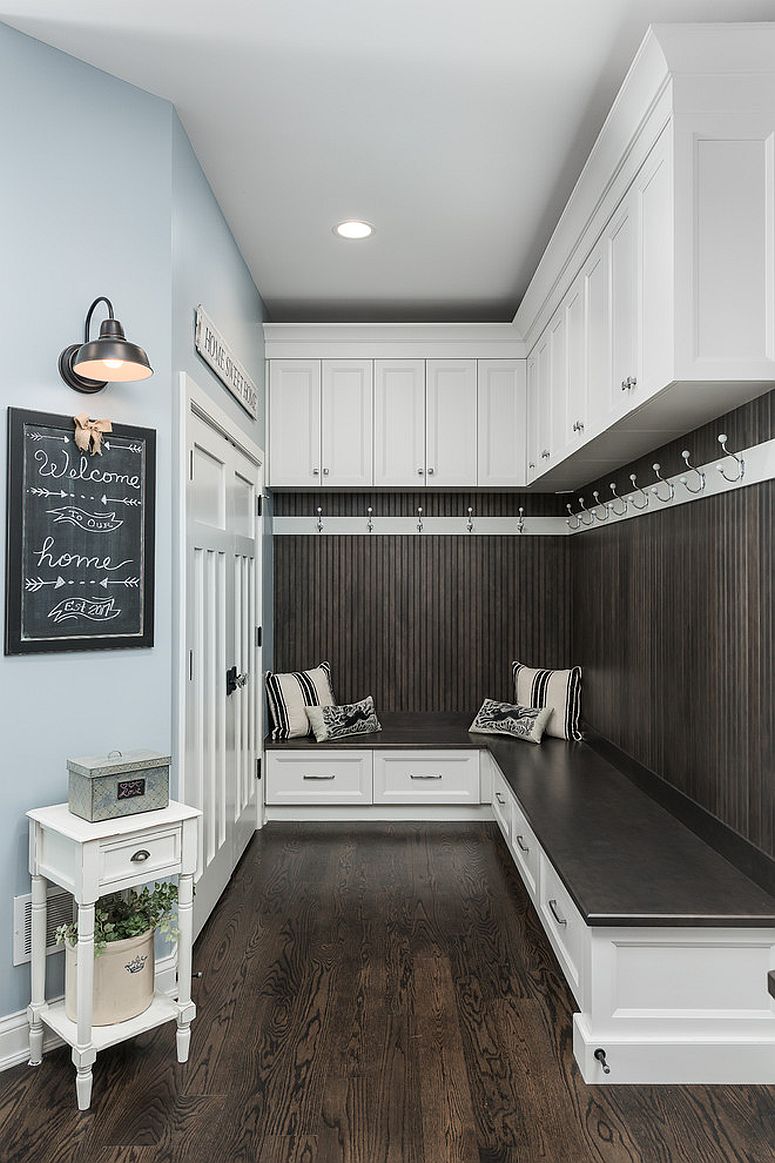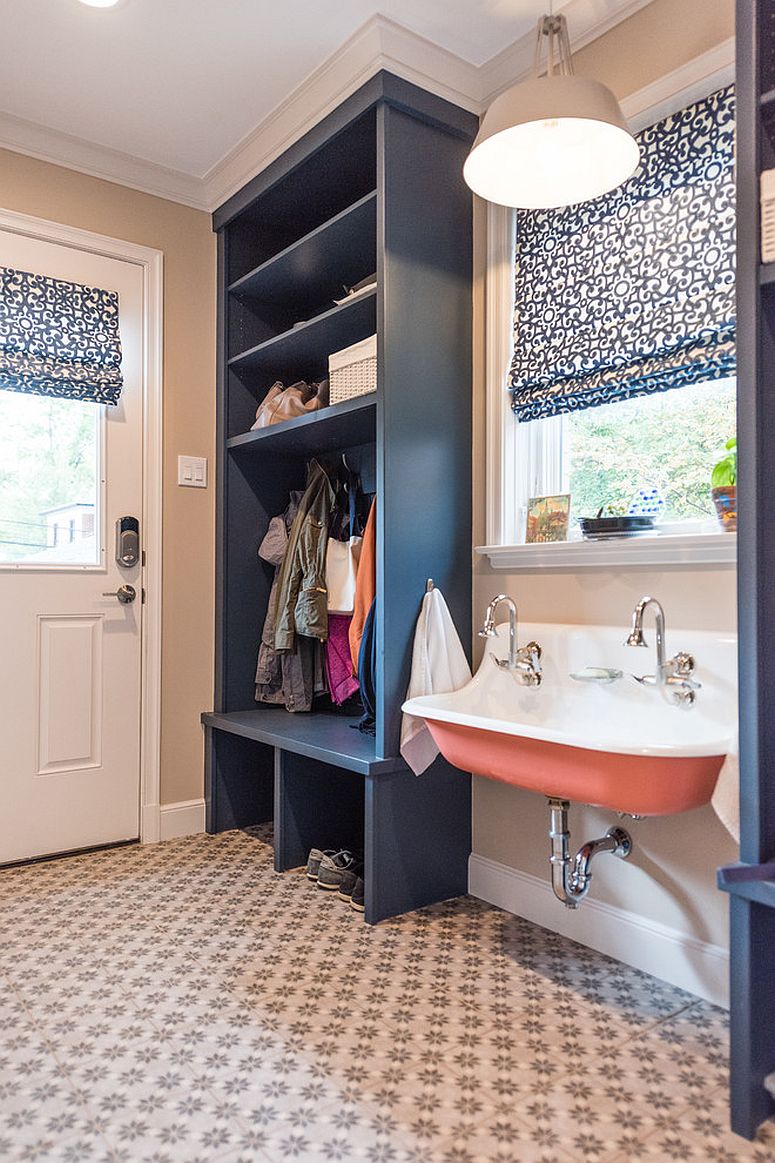 Storage and Personalized Appeal
Have a couple of kids in the house? Give each one of them their own cabinet in the mudroom, making your life a whole lot easier! Add a few hooks to the walls if you are someone who loves to change between an array of coats and hats and those who use heavy skiing gear in the winter months can opt for ample storage space that hides away all that gear. The urbanite who wants just a few hooks and a bench along with shoe stand in the mudroom can turn the additional area into a useful home workstation that can be utilized even by the kids.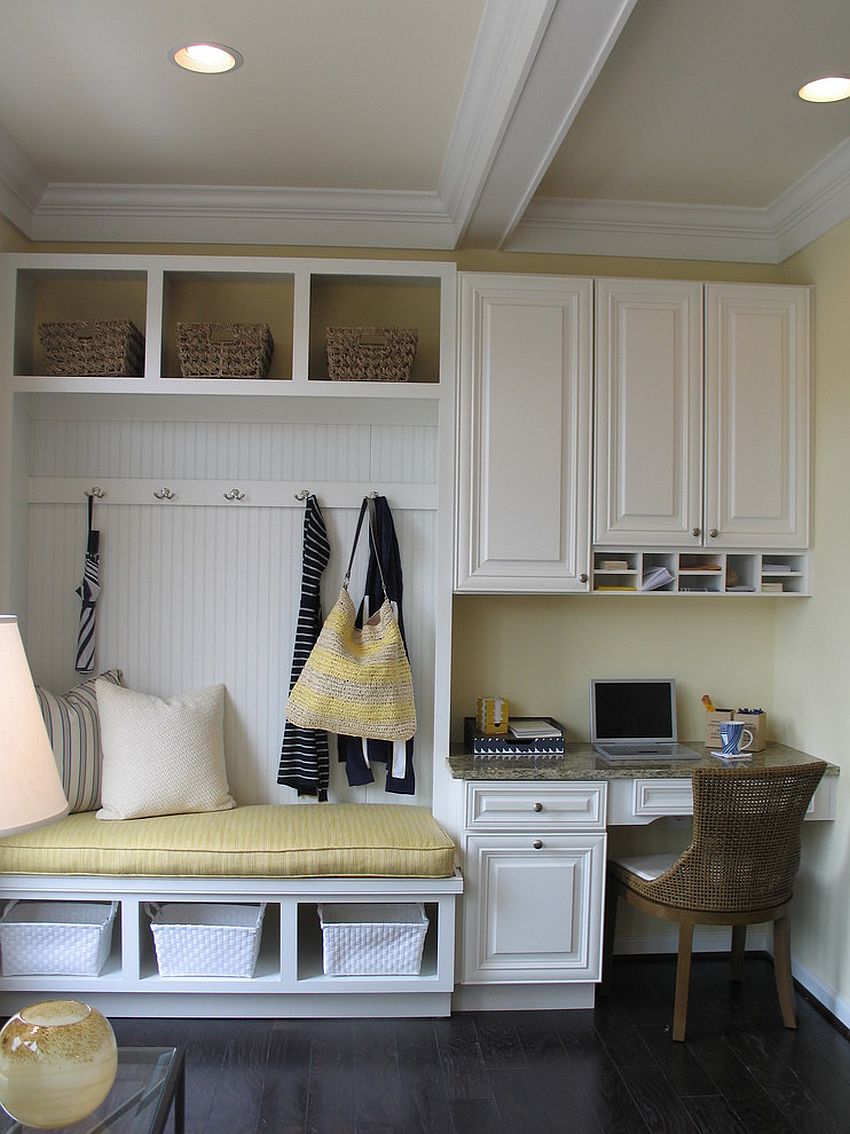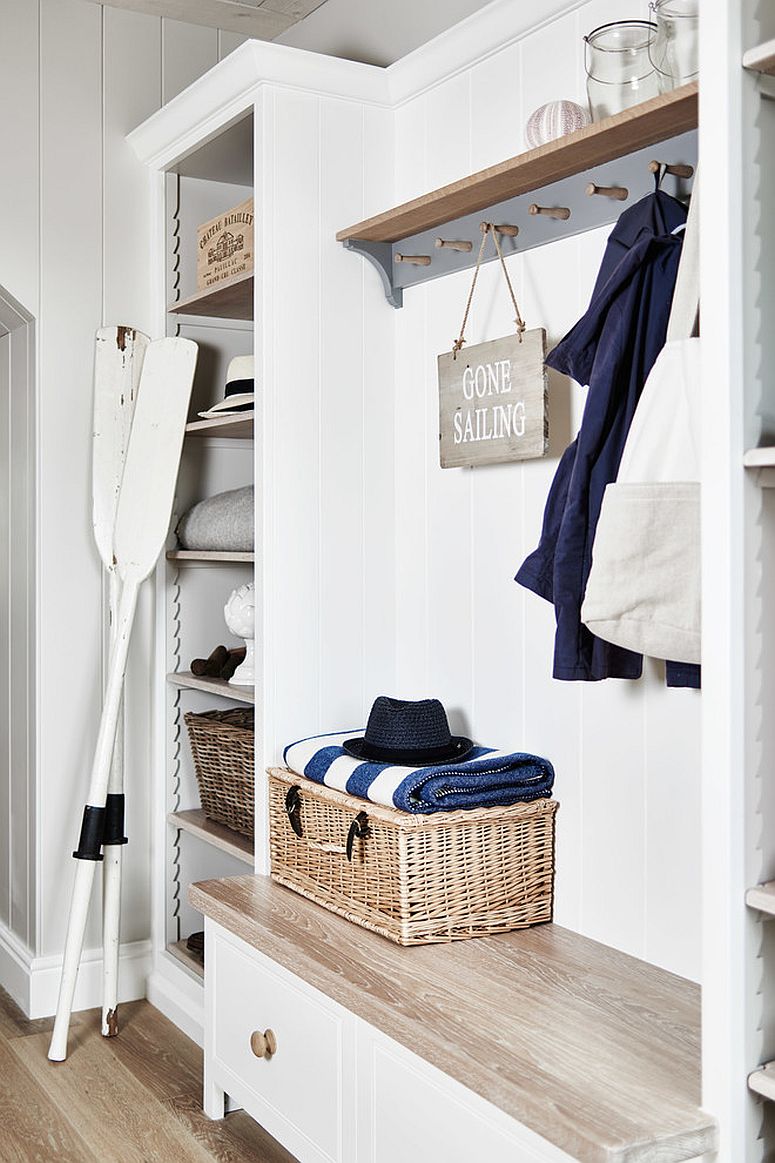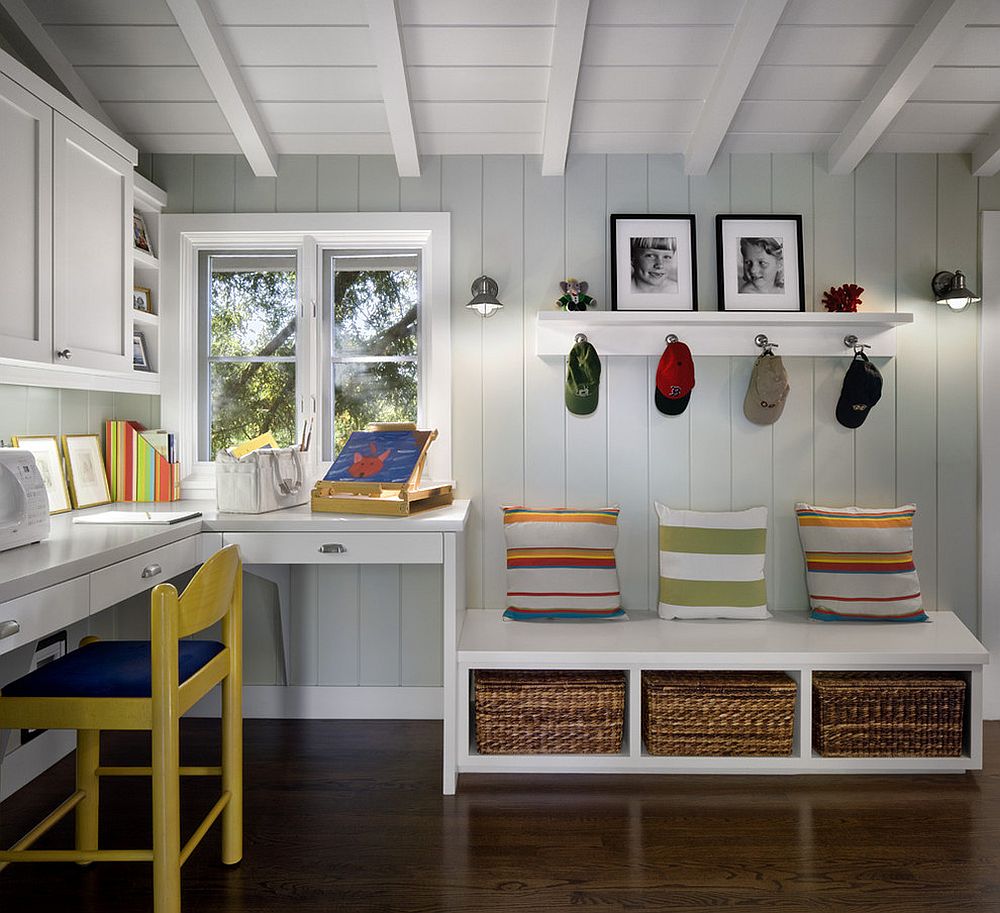 You're reading Small and Stylish Mudroom Designs For Any House, originally posted on Decoist. If you enjoyed this post, be sure to follow Decoist on Twitter, Facebook and Pinterest.