The Little Entryway / Dining Room
The lines between spaces are often blurred in a small home or apartment. Rooms and everyday goods must multitask, meaning that items might not have a clearly defined resting spot until you deliberately carve one out for them. An example of this in our new cottage would be the entryway/drop-zone, which is also a dining space.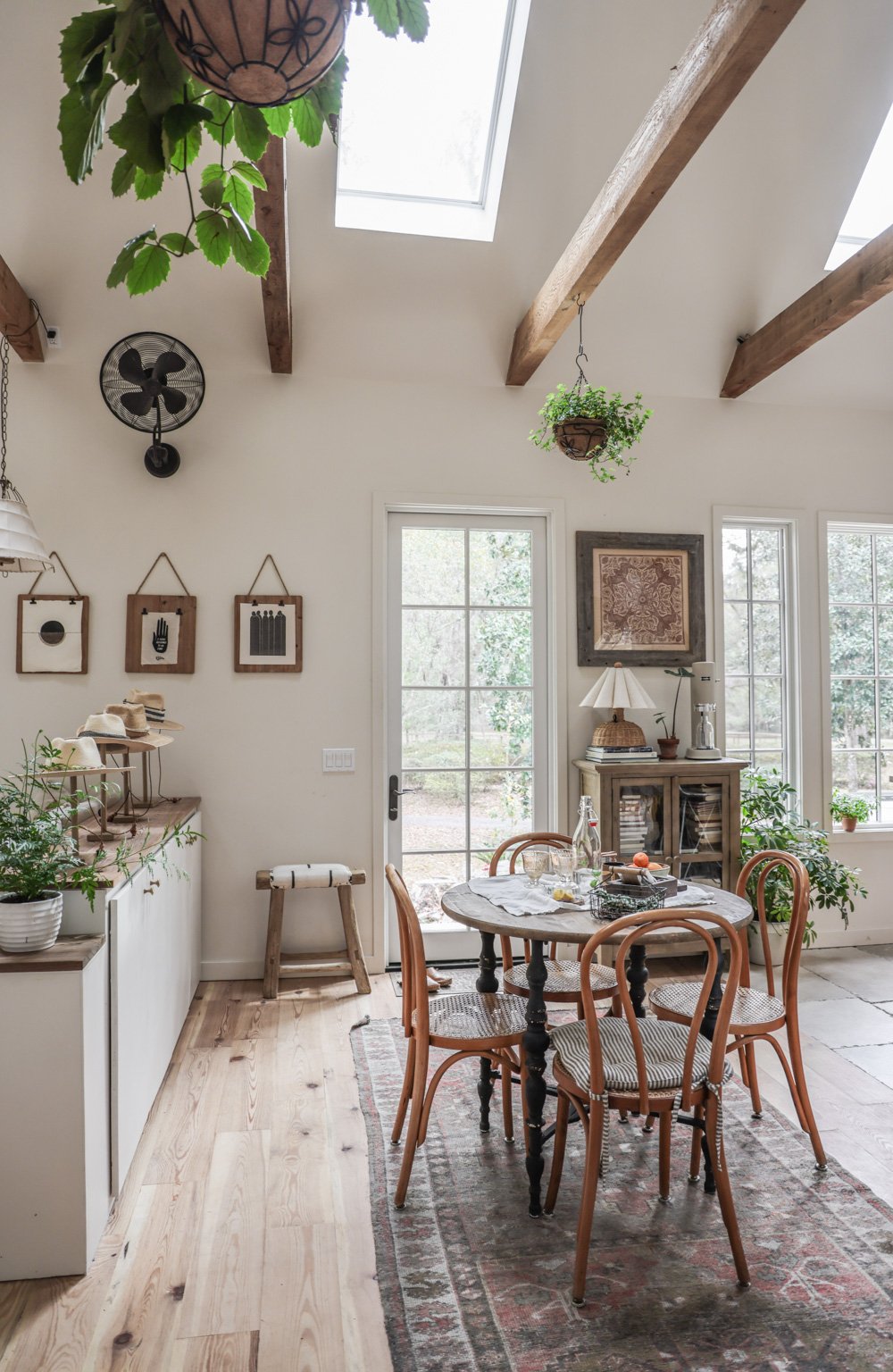 We knew this area would need to accommodate the entry / exit routines for our family of 2 adults, 2 young kids and 2 dogs. (Backpacks, tote bags, muddy boots, keys, mail, leashes, etc.) It would also need to provide storage for books (permanent and borrowed), certain oversized containers for items like our tools and hardware, emergency food and supplies, craft and art accessories, and outgoing gifts and donations. And it would need to serve as our dining room, with uninterrupted stretches allowing for easy navigation around pulled out chairs and our toddler's slightly bulky booster seat setup (not pictured).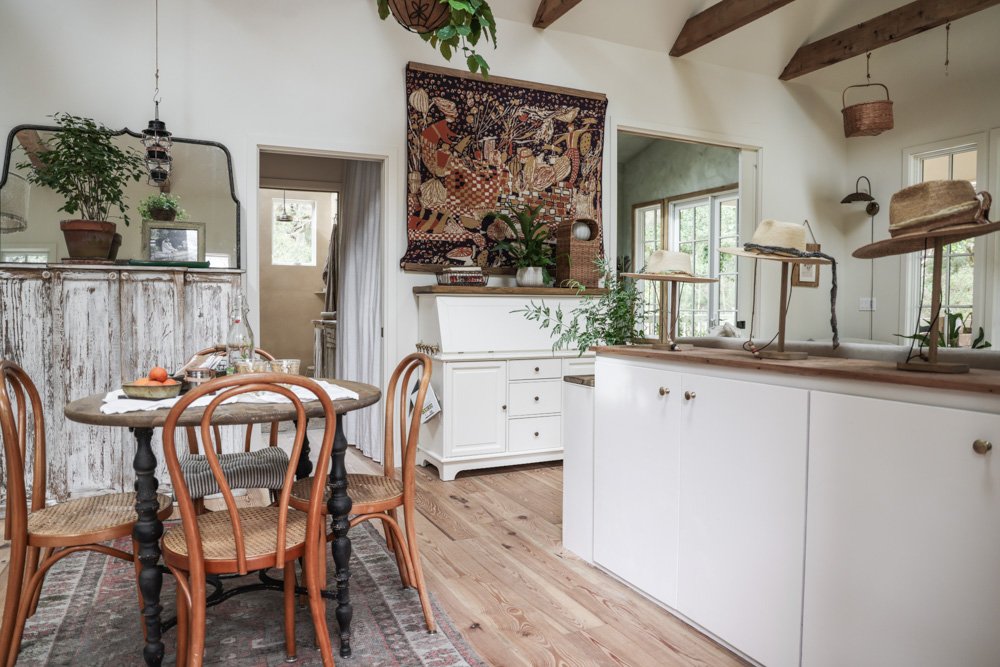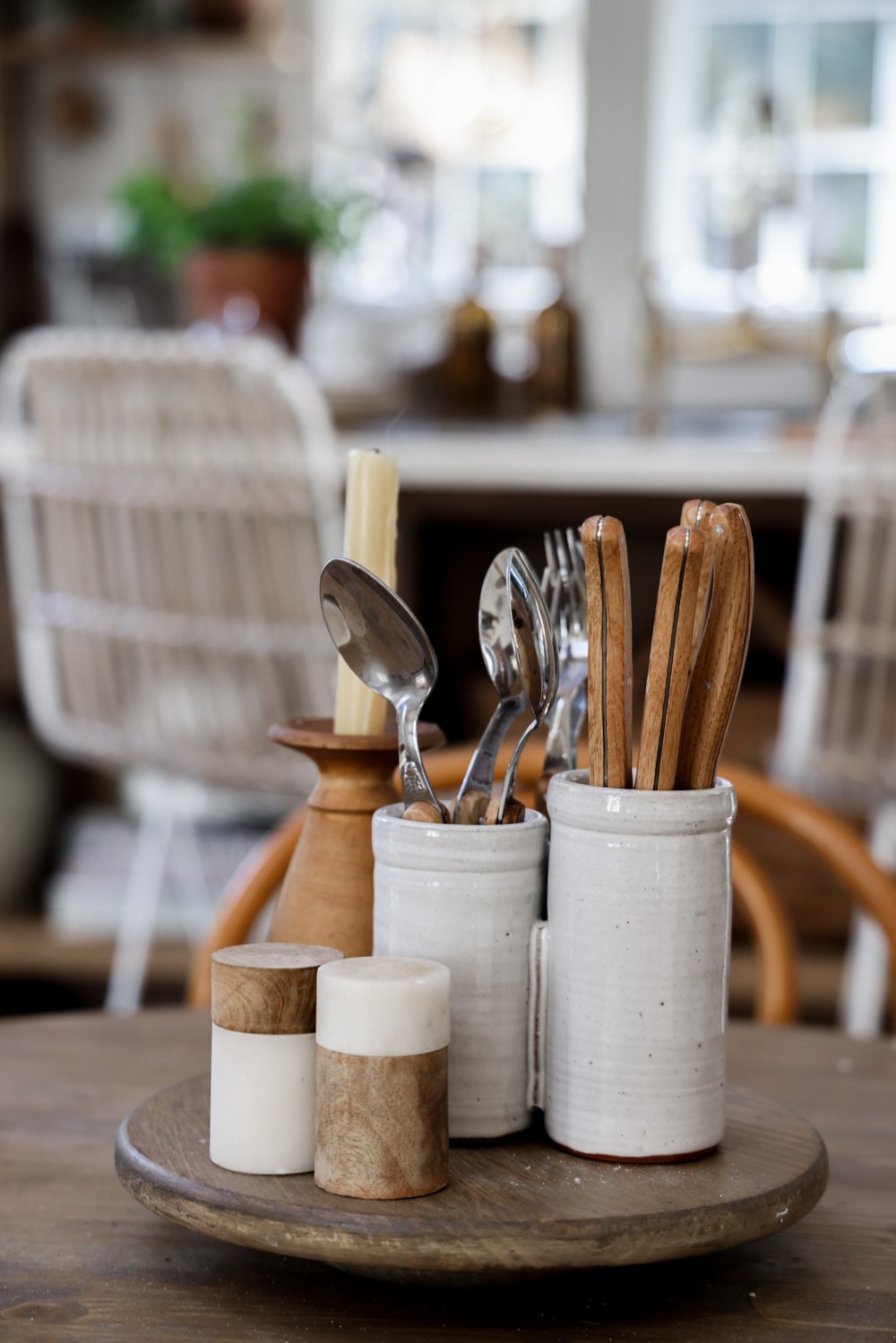 Thankfully we managed to get everything in — and then some — with breathing room leftover.  And the tall ceilings and ample, venting skylights (from VELUX) brighten and enhance the finished results, making everything look larger than it truly is.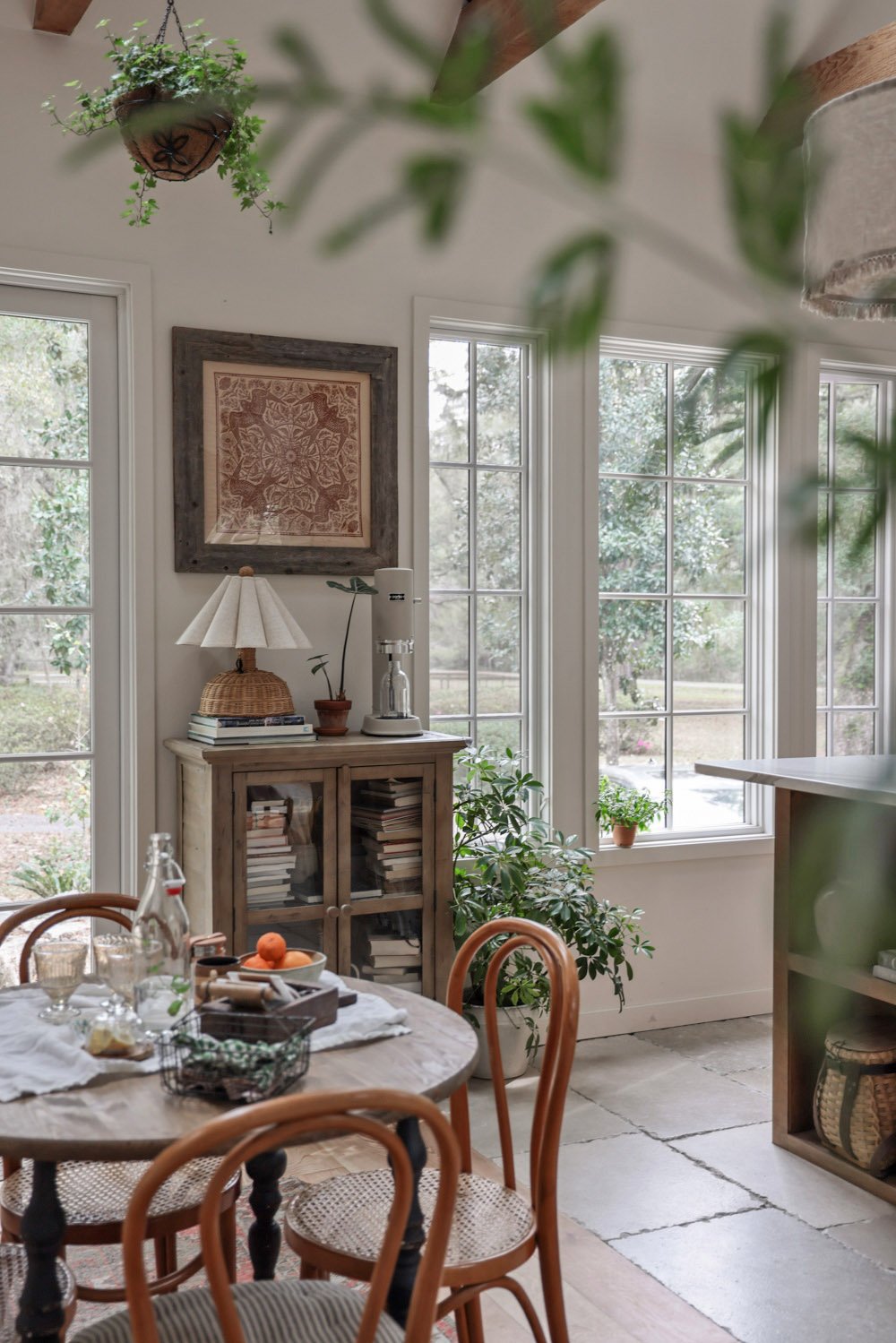 Upon entering, the first space-saver of note is the windowed front door, which is an outswing that kindly leaves the interior walls to be put to full use. Just inside the doorway is a stool for sitting when sliding out of and into slippers (we're a shoes-off household). Just beyond that is a custom built-in that provides most of the miscellaneous storage for our household. From the entryway, the built-in looks like a console table with cabinets. From the living room, it looks more like a pony/low wall that doubles as the back of the adaptable sofa with its arm rest / end table included.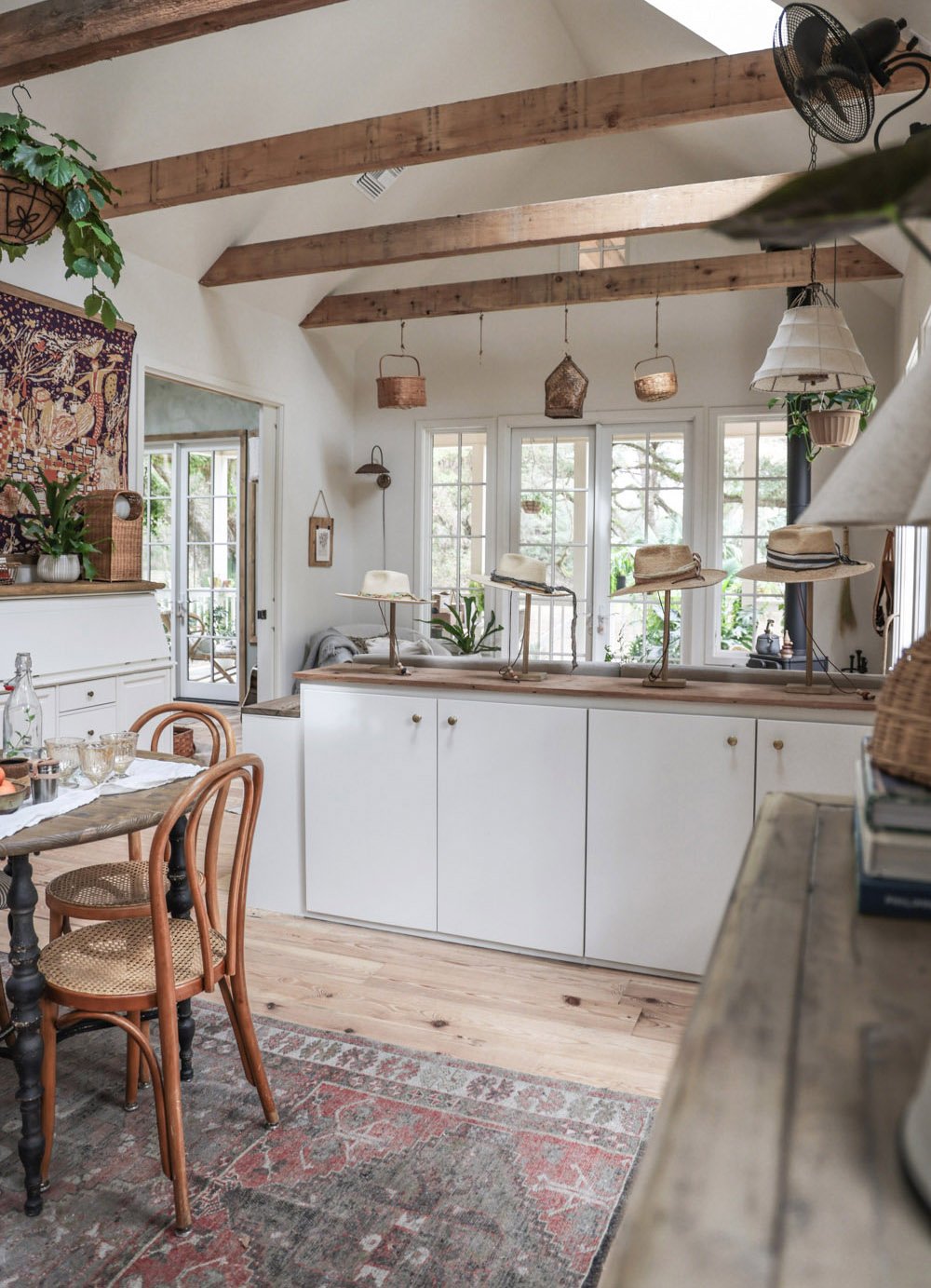 On the opposite side of the doorway sits a glass cabinet that I'd intended to use as a beverage station and appliance garage. But after quickly stashing some books inside while unpacking, we loved the look of the pellmell tomes and decided to leave them stacked there.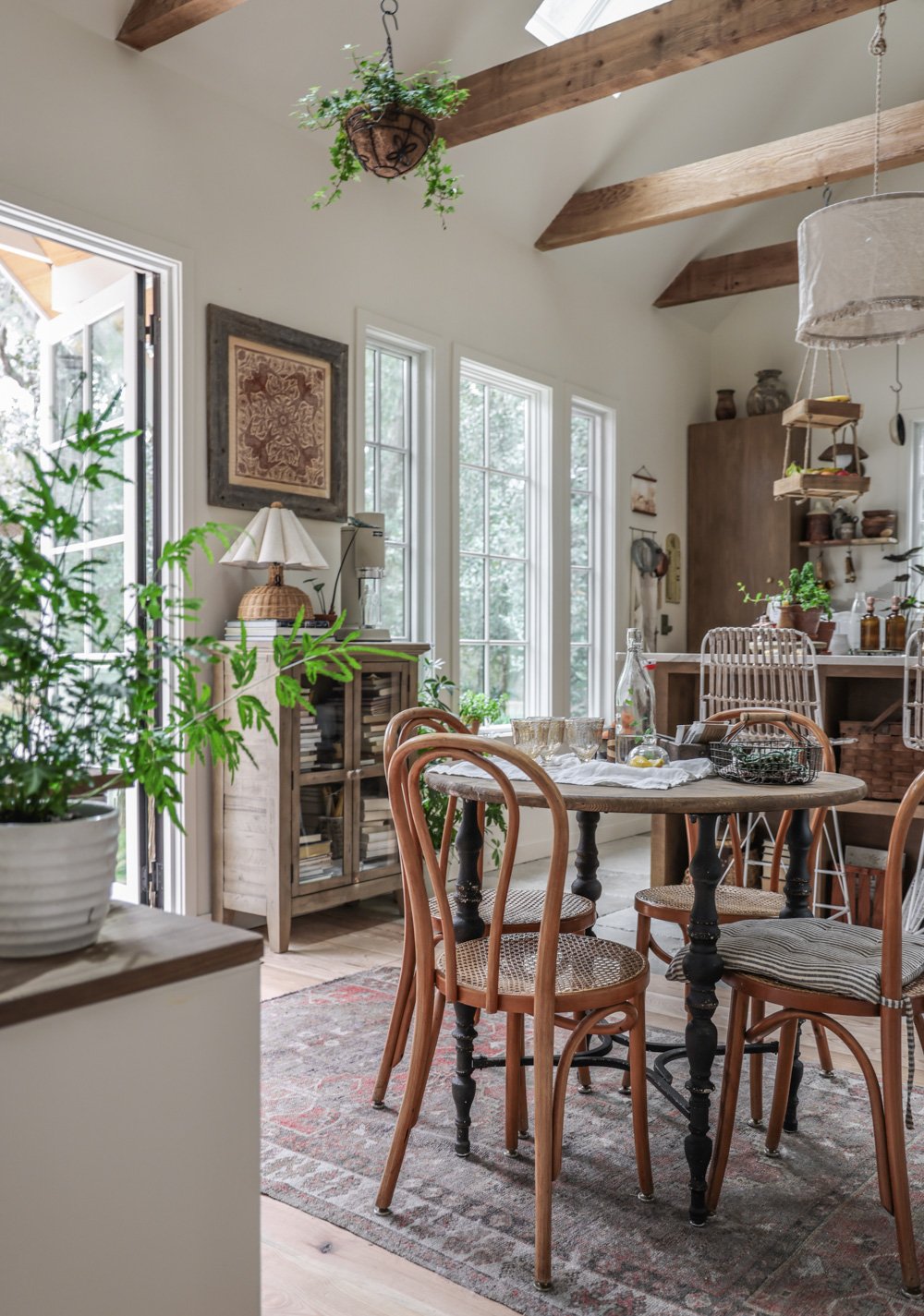 Then there's the 36" round dining table. The base is from an Antique Farmhouse accent table. We loved its legs, but the top was too small to fit plates and cups for the four of us. So we swapped out the top for a larger size, stained it the same color as our kitchen cabinetry, and we now have a suitable dining surface that can also double as a circular entryway table.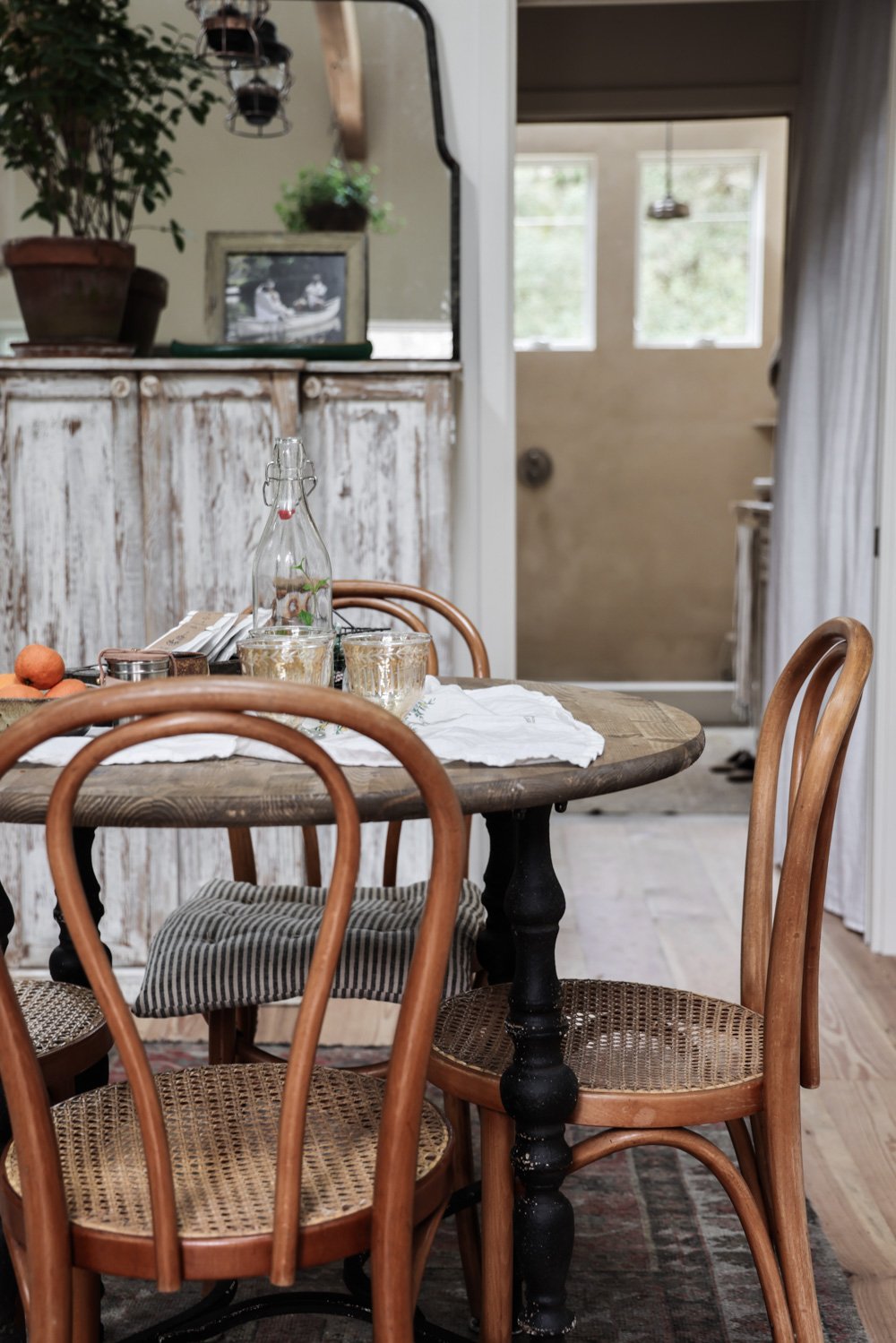 The chairs are hand-me-downs from a neighbor (I hope to one day sand and seal the wood to remove the orange tones).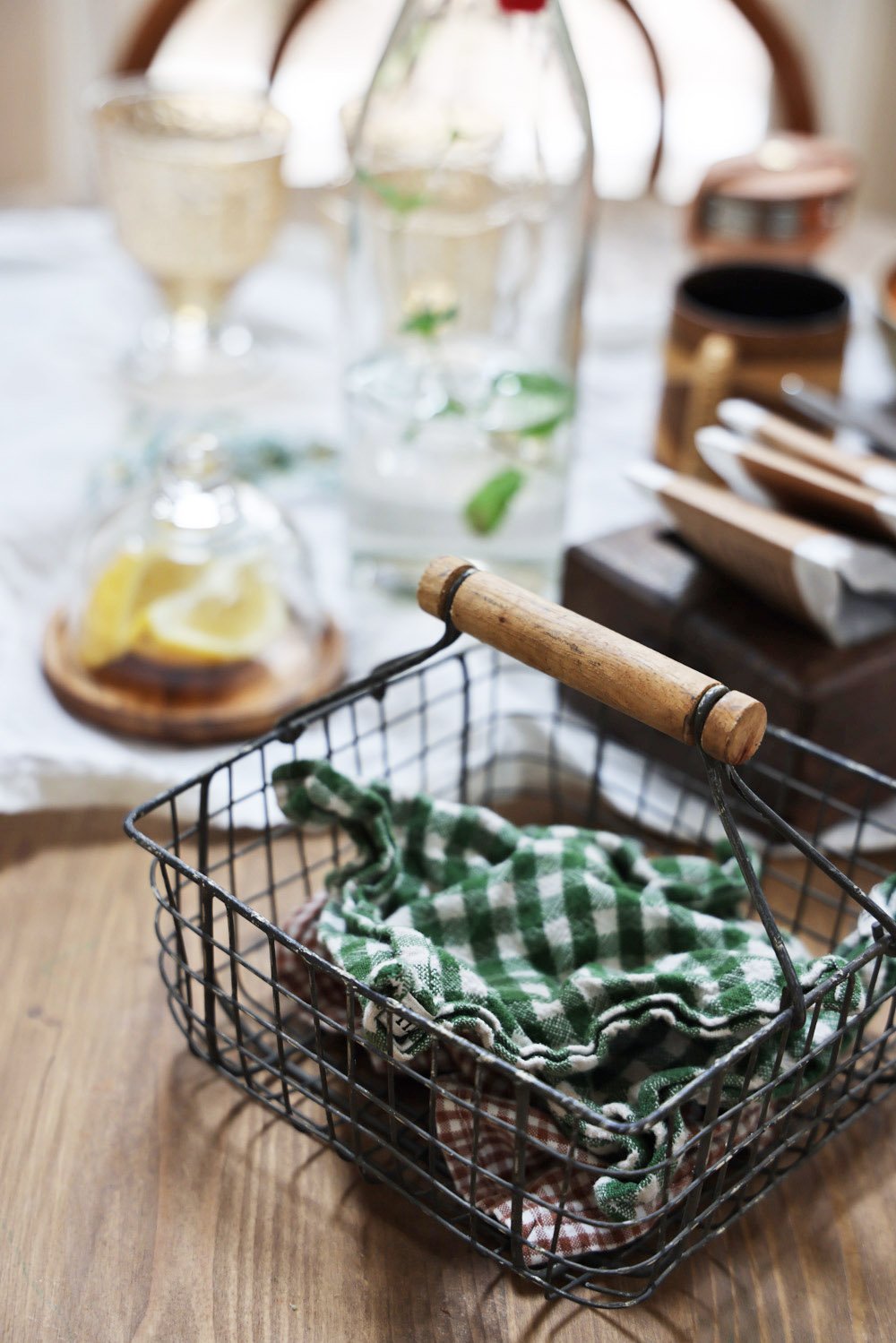 The kitchen island has 2 barstools for extra seating when needed.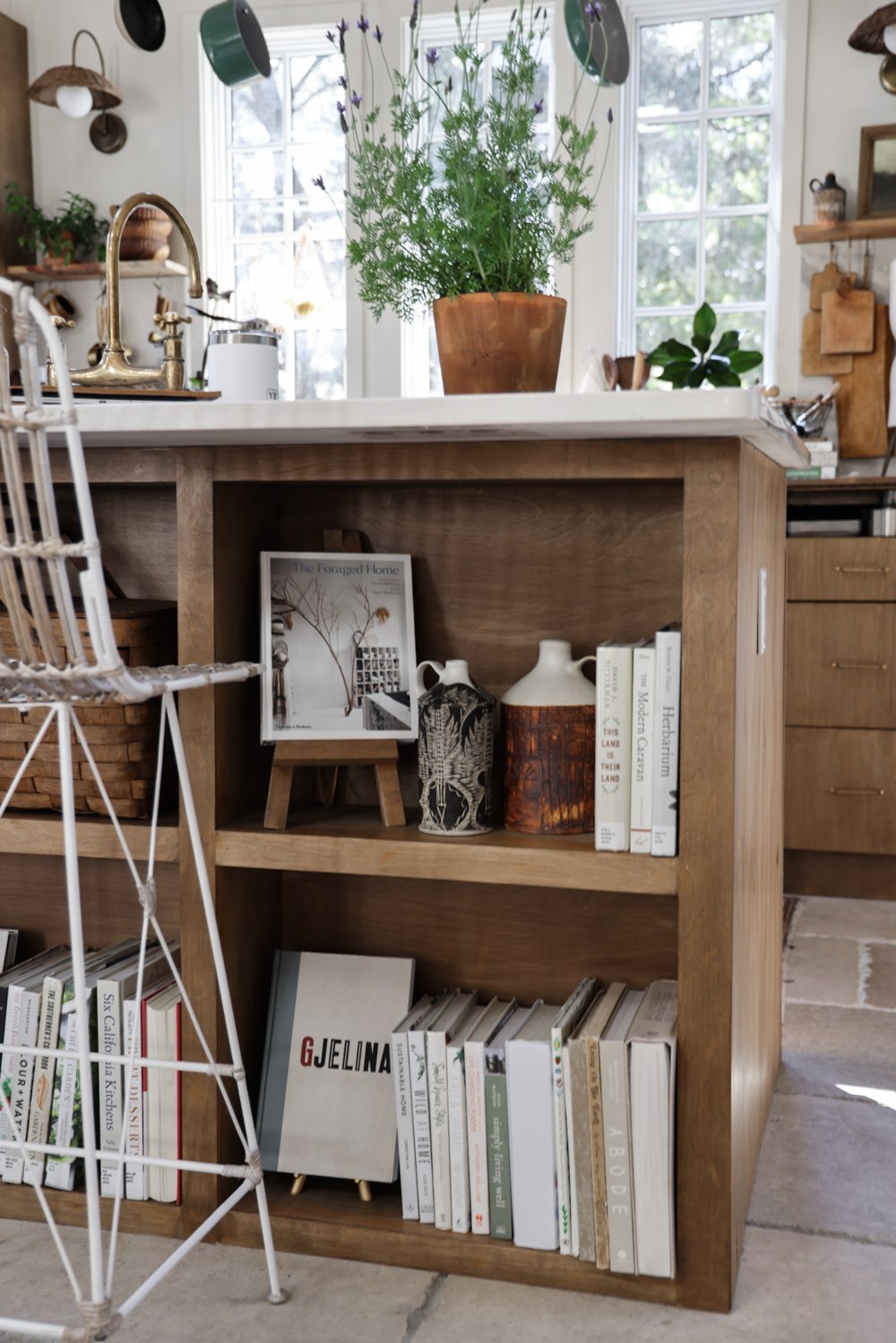 The dining area is defined by a vintage rug that isn't perfectly sized for the space, but we wanted to work with what we already owned and it's certainly close enough. 
The last piece in the space is a tall custom cabinet I designed to hold the entire family's shoes. It was beautifully brought to life with reclaimed wood by Tumbleweed and Dandelion, who crafted several of our other custom furnishings. (I'll do a post on this shoe cabinet later.)
Discover more ideas for multitasking, tiny entryways and drop-zones in my book, Small Space Style.